Travel Do's and Dont's
How to Determine If Travel Insurance Is Worth It
There's a policy for everything and knowing how to determine if travel insurance is worth it could be key for your next vacation.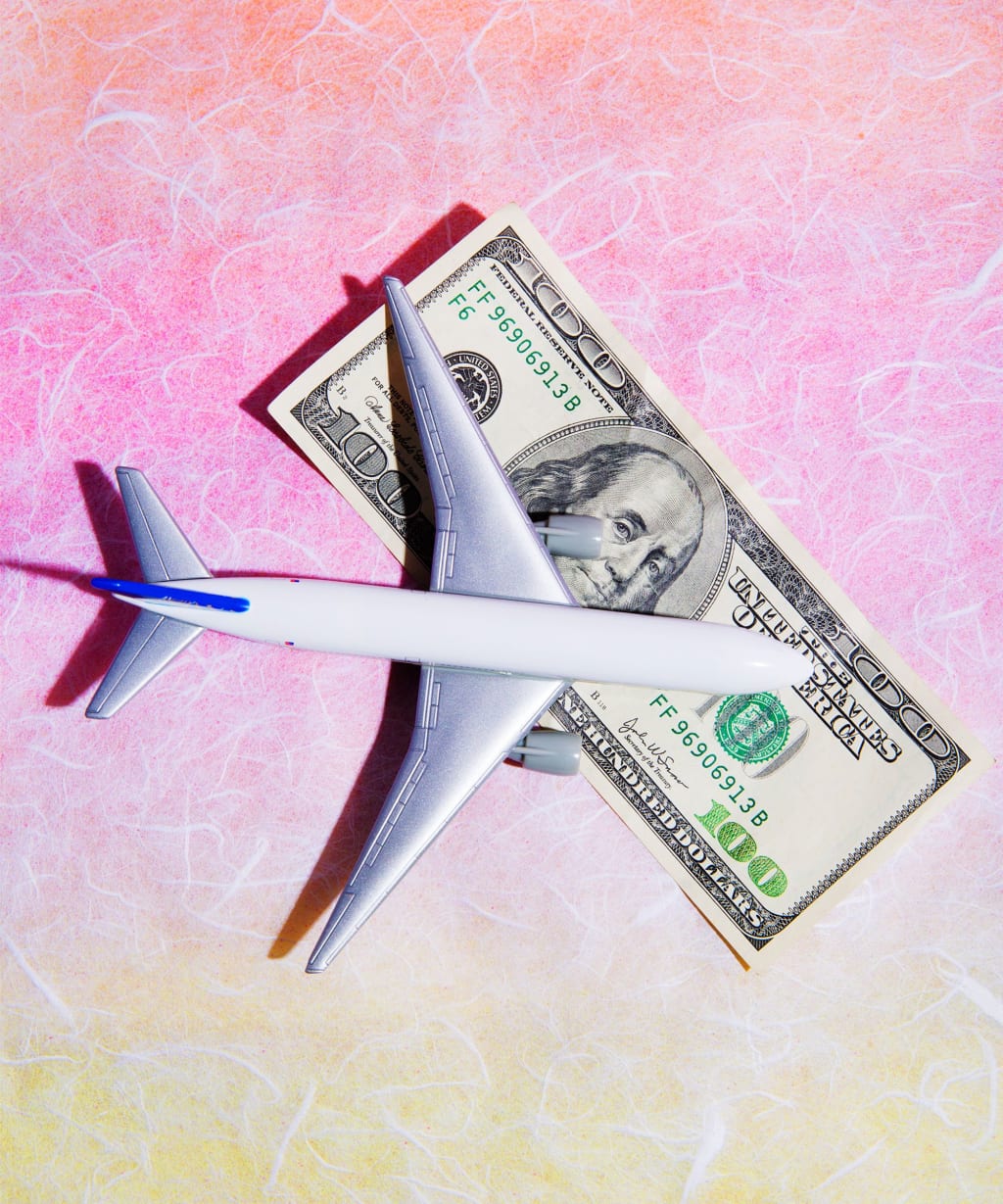 How much can common sense protect you when you're on vacation?
Quite a lot, in fact. Across the globe, the first of the six leading causes of tourist death is traffic accidents.
Careless pedestrians and distracted drivers are everywhere, both around the corner from your home and in your next vacation spot. On the list, traffic accidents are closely followed by experimenting with drugs, drowning, and alcohol-related mishaps. Considering the most common travel mishaps are very avoidable, travel insurance might not be an absolute necessity for you.
While you ought to keep that in mind, there are definitely times when you should seriously consider getting a travel insurance plan. There are three factors to keep in mind when you start shopping for travel insurance.
Cost of the trip
Length of the trip
Your destination
How much coverage you actually need
Weigh these options out first; if you grabbed a cheap flight for a long weekend getaway to a nearby city, the cost of travel insurance may not be worth it. However, if you're taking a two-week odyssey to the other side of the globe, the stakes are a bit higher if anything goes wrong with your vacation plans. Learn some methods about how to determine if travel insurance is worth it and if it could be the difference in having a successful vacation.
Trip Cancellation and Interruption
There's always the risk that life will suddenly get in the way and you'll need that cancellation coverage. When you're booking that dream vacation on your favorite cruise line or choosing a flight, think through any foreseeable issues coming up around the time you're hoping to travel. Trip interruption happens without warning much of the time, but forethought can help. For example, if you're traveling to a tropical area during hurricane season, it's a good idea to get coverage that will protect you if any sort of natural disaster occurs.
However, if you're skeptical of buying travel insurance, you can also weigh out the cost of insurance vs. hotels and flights with flexible booking options. There's no denying that a hotel room with a generous cancelation policy is going to be more expensive than the one you pay for upfront and book six months in advance with very fixed dates.
Nevertheless, see what the cost difference is for your trip. It might end up being roughly the same price in the end if you pay a little extra for flexible dates. Plus, if something did happen, then you can save yourself the headache of filing an insurance claim.
Medical
It's scary to think about being injured on vacation. You're going out to have fun somewhere and you've probably got a solid amount of common sense deposited in your head that'll help you avoid most mishaps. However, even if something not too terrible happens, like needing stitches, your regular medical insurance likely won't cover you overseas.
If you're dealing with any preexisting conditions that might complicate your travel, it's advisable to obtain additional medical coverage. If you're staying within your home nation, this likely won't be necessary, but if your insurance company is state-based, it wouldn't hurt to give them a call and inquire about how your coverage would work in another state if an emergency occurred.
When traveling internationally, having emergency medical coverage is a good precaution. If you're doing anything very adventurous, such as whitewater rafting, bull riding, or any of the other five most dangerous vacation activities around the world, then it's definitely a wise idea to be prepared in case you're injured in a foreign nation. Travel insurance can also take a dark turn and provide life insurance as well; not a happy thing to think about, but it's good to be aware of while you shop around for coverage.
Lost Checked Luggage
You never want to go on vacation and find yourself in a foreign country, ready to go on an adventure, but you suddenly don't have your camera, your clothes, or worst of all... you don't have your swimsuit to hop in the hotel pool. Utter disaster.
Before you buy anything, find out what you already have. You might already have protection for baggage lost in transit and simply don't realize it. Look through your wallet. Many travel credit card offers, like those from the Chase Sapphire Preferred or Bank of America Travel Rewards, will give you coverage on things like lost bags or car rentals when you use the card on your purchase. These perks generally come at no additional cost, so double check if you already have some of the coverage you need.
If you don't have protection from your cards, a basic package of trip insurance will cover this potential waterfall of issues. Planes may not lose bags often, but it does happen. We all have that one friend who went to London but discovered that his or her luggage went to Toronto all alone.
Flight Cancellation
Purchasing protection against flight cancellation from the airline or a travel insurance company is a very reasonable idea. If you're taking connecting flights, all it takes is one delay and your entire itinerary can be thrown off. Your first flight gets delayed, the second one is right as rain, and that second flight doesn't care if you're a thousand miles away when it's taking off.
If you're leaning toward getting travel insurance, but you're still not sure, there are good reasons why you should have travel insurance. These companies exist because a lot of people want that peace of mind that comes with knowing that your flight could be grounded for a week and you'd be able to change things around without any problem.
Flight troubles are a dime a dozen. The chance of experiencing a natural disaster or emergency medical situation might be very small, but the likelihood of weather being temperamental and just bad enough to interfere with your flight is there. Even insurance skeptics out there have to admit that it's possible.
Before You Buy
Consider where you're going. If you're going to climb the Himalayan Mountains, go skydiving in the desert, or perhaps go on a hike in a remote jungle, it's probably a wise idea to take some extra precautions, particularly with health insurance. However, if you're simply going to a relatively safe major city, then you probably don't need elaborate health screenings before and after your trip.
As you're debating how to determine if travel insurance is worth it, use your best judgment. With your knowledge of your situation, you can make a careful decision about purchasing travel insurance.
Ultimately, everyone should weigh out their individual needs and concerns when making the decision to buy travel insurance. If you decide to go for it, there are useful guides out there on how to buy travel insurance. It's not hard, you can do it online or through an agent. Travel agents do indeed still exist and while the very idea of calling one will make an introvert's soul shiver, they can sometimes give you deals better than what you find online.
If you go for it, be very careful when you read the fine print. It's just like car insurance or renter's insurance; you want to make sure that if something does happen, the company will come through. Make sure that there are no clauses or odd limitations on the coverage you purchase that would hinder your ability to be reimbursed for a claim.
Insurance can be helpful in the event of an emergency, but it's important to make sure you aren't paying for a policy that doesn't offer much in return for what you pay them. In fact, insurance coverage providers are actually some of the most profitable companies in the world. There are very compelling reasons why you should invest in insurance companies since they do have such substantial profit margins.
Once your choices are made, pack your bags, bring that sunblock, don't forget your airline regulation tiny toothpaste, and go explore the world!