How the World Celebrates Boxing Day!
Do you know about the Boxing Day traditions around the world? If the answer is no, read on..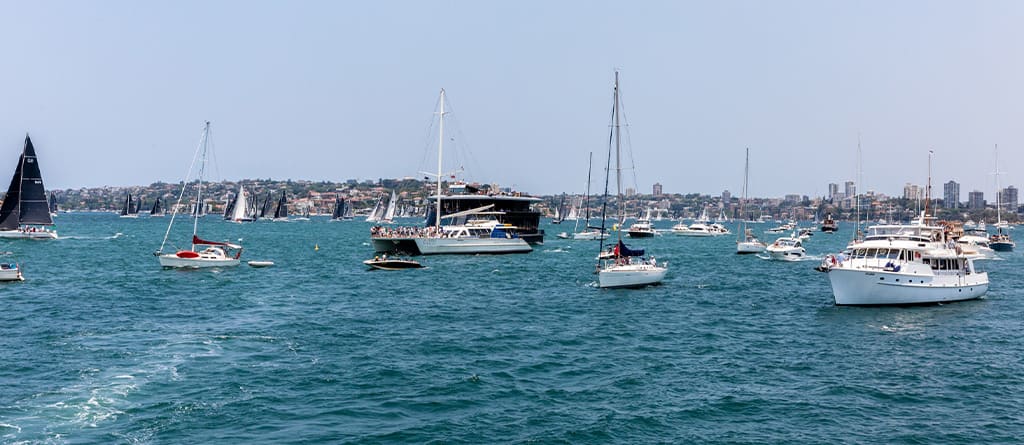 boxing day cruise sydney
The festive season is on folks! Guess what? Celebrations don't end with Christmas in many parts of the world. Right after Christmas, people celebrate what is called Boxing Day. What's more exciting than gifting and unboxing gifts? On this day people do exactly that. You can grab the biggest deals and offers of the year – that's why it's also celebrated as a shopping holiday.
From the thrilling Sydney to Hobart Yacht Race to Thoroughbred racing and more – different parts of the world plan different events, traditions and festivities that will keep you on your toes.
In England
For those unaware, this tradition dates back to several decades ago in England. Wealthy landowners handed out gifts and other necessities to their labourers. At that time, even Churches collected alms to be distributed among the poor. The tradition goes on to the present day, where employers give their employees gifts, thanking them for their service.
Today, the English celebrate Boxing Day by giving and shopping! Most shops open on this day, even though it is a public holiday. Due to big sales and discounts, people choose to spend the day shopping. Don't be surprised to see crowded stores in England – as Boxing Day turns out to be the busiest shopping days of the year here.
When it comes to food, people usually eat the leftover Christmas meal like turkey, ham, roast beef or cold meats. People don't resort to any kind of cooking on this day. Families spend quality time together, visit relatives, go on long walks and play indoor games.
In Australia
Though Boxing Day is a public holiday in Australia, people get to experience exciting major sporting events. Choose from the Boxing Day Test Match between an opposing cricket team and the Australian National Team at the Melbourne Cricket Ground or the enthralling Sydney to Hobart Yacht Race. Australians and Sydneysiders can opt to watch this indoors on live television.
Better still… choose a Boxing Day Cruise on Sydney Harbour to see the exciting spectacle of the cannon blast that flags off the race. Update yourself with the live commentary as you witness the international racing yachts compete against the local yachts as they jostle their way out of the harbour. What's more? You bring your own food and order drinks on board this famous Boxing Day harbour cruise as you feast your eyes on the magnificent views of Sydney's historical icons.
In New Zealand
Just like Australia, New Zealand celebrates Boxing Day during summer. That's why the Kiwis make the most of the season by heading to the beach, ocean, lakes and rivers. The country has one of the most stunning beaches in the world which tends to get crowded during the Boxing Day celebrations. As it is a public holiday, families prefer to chill indoors after the Christmas celebrations. Either they watch cricket on television or plan to go watch the Ellerslie Boxing Day Races – thoroughbred racing that has been held on this day for over 150 years at the Auckland Racing Club.
In Ireland
Ireland also celebrates the feast of St.Stephen, a Christian martyr, on Boxing Day. He was a deacon in Jerusalem who was well-known for serving the needy. Families, as a part of an extended Christmas celebration, follow a ritual of visiting each other's homes.
The Irish also call Boxing Day as Wren Day. This day involved hunting of a 'wren' (a bird) and putting it on top of a decorated pole. (Nowadays a fake wren is used; back in the day, a real wren was hunted and killed). It was then taken door-to-door by wren boys who form music bands and parade around town asking for donations. They are dressed mostly in strawsuits and ask for money in exchange for a wren's feather. This feather is believed to bring good luck.
One special day, celebrated in different countries in different ways. How interesting is that? If my blog has captivated your attention, please do drop in your valuable comments.
Reader insights
Be the first to share your insights about this piece.
Add your insights