Guide to Sydney in September 2022: Part Two
Planning to visit Sydney in September? Check out these cool activities and attractions to make your visit worthwhile!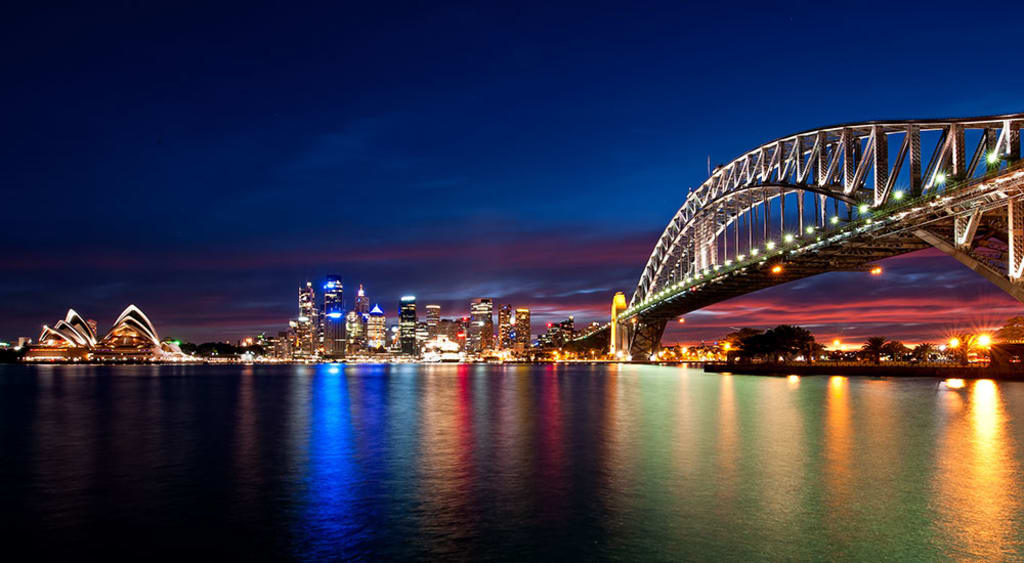 So what makes Sydney in September special? It's the start of spring - temperatures will be slowly rising, the trees and flowers will blossom silently from their winter snooze and the city will welcome a plethora of art exhibitions, events, performances, markets.In short, this transition from cool to warm is the best time to get out and have a good time in the Emerald City. It is also the perfect time to sightsee. So here are a couple of activities and experiences you could cash in on in the month of September.
A never-tiring experience
There is always that mandatory experience in a city which can be enjoyed throughout the year, for Sydney, it's dinner cruise on Sydney Harbour. A well-curated cruise experience on the massive Sydney Harbour, you get front-row seats to marvel at the Opera House, Harbour Bridge, Fort Denison, and much more. Cruise under the bridge not once, but twice, as you feast on a sumptuous lunch or dinner with your favourite group. You can also check out their unique beverage upgrades which includes a fine selection of Aussie wines, spirits and beers. Just picture you and your dearest out on the spacious decks of a catamaran, soaking up the epic views and the calm breeze, with a drink in hand, exchanging endless chats and laughs. This one's a no brainer. Even the popular Sydney lunch cruises will do the trick.
An iconic kabarett show
As part of the Sydney Fringe festival which already kicked off in mid-August, the irrefutably unique and the "undisputed Queen of punk cabaret", Bernie Dieter, and her bombastic troupe of bohos will return to the city to rock your world. Known for her dark humour, phenomenal voice and exceptional mic skills, Bernie will make all your debauched wishes come true with an eye-catching kabarett. Prepare for a hazy night of highly-absorbing soundtracks, incredibly funny kabarett, groundbreaking circus, gender-bending aerial silk and fire breathing, all at its most ravishing, hilarious and provocative!
"Dangerous" indeed
Perhaps the most anticipated event this month, the Festival of Dangerous Ideas (FODI) is a unique thought-inducing festival that majors in bringing down the arena with the sort of things other people fear to say, but in a constructive, arty way. The festival makes its long-awaited return with an impressive lineup of international and local speakers, at the massive arts emporium - Carriageworks.
Among these eye-brow raising events include an interesting talk from the famous Kevin Roose, which focuses on the question mark of individuality in the modern era. Later, you may see Alok Vaid-Menon step up to the stage and passionately urge the audience to stop limiting their kids and embrace a world of self-expression. Another powerful session comes from Sisonke Msimang, who will drop earth-shattering facts about how recent movements have failed to put an end to sexual assualts that women face everyday.
Eye-to-eye with a shark
A shark encounter? Now, that's Australian. Experience a high-adrenaline, close-up moment with a nurse shark and other marine animals at the Irukandji aquarium. Walk along the sandy beaches of the lagoon and get to know more about the various types of aquatic animals in this private experience, before moving onto the highlight - the encounter with the biggest Tawny Nurse Shark in the aquarium. Learn fascinating facts about the creatures as they befriend you, you can even pet and feed some of the rarest species on the planet. Enough said right?
While the weather is warm on the average day, you can still experience chilly winds occasionally. It is also a good time to spot Orcas, Minkes, and Humpback Whales, if you're lucky. It's the start of the peak season with fewer tourists, making it a great time to visit Sydney. There's way more to unfold in Sydney for September, but we'll talk about that another time.