Going to the Beach
Old Traditions and New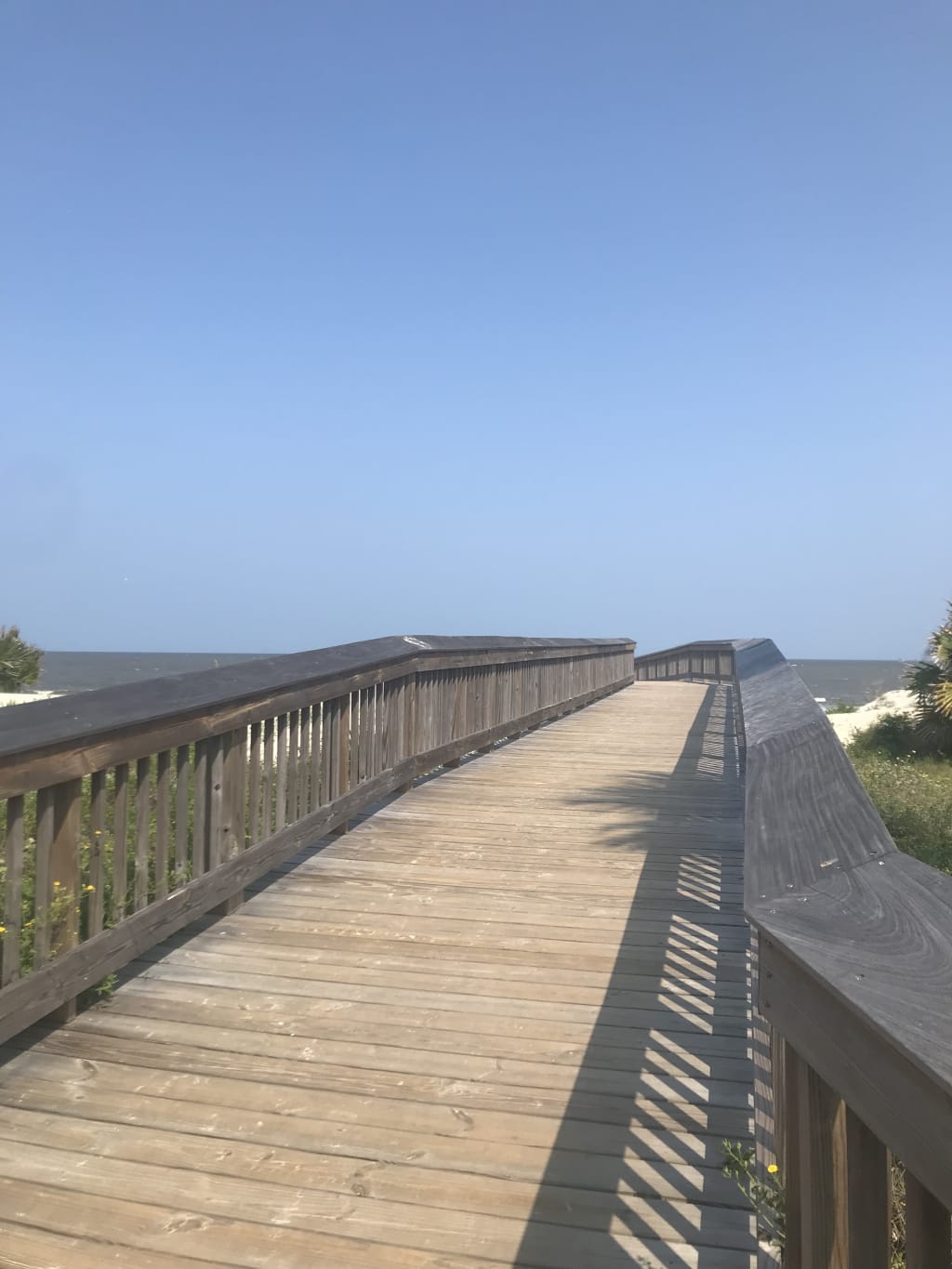 Photo by me, on the way to the beach.
The beach is probably my favorite place to go to while on vacation, and it has been since I was probably six or seven. That was when my immediate and extended family got to go spend a few days together at Gulf Shores in Alabama. There were pranks (live, large crabs placed in the bathtub) and music (courtesy of one of my younger cousins who loved Kenny Chesney's song 'Big Star'). Discovery (a museum that we ferried to) and sickness (almost all of us caught a stomach bug).
I still love thinking of that vacation. It started a tradition of big family trips to the beach. They didn't happen every year, and we didn't always go to Gulf Shores, but I always thoroughly enjoyed them.
We started going to Mexico Beach in Florida when I was in late middle school. By those years, I had gotten into a phase where I collected Petersons field guides. My most used field guide was the one for the seashore.
Family vacations, large or small, saw me packing that little field guide. It'd reiterate to me that the seabirds we saw were laughing gulls. It'd give me anxiety about encountering the manchineel tree and its poisonous properties (I still have never seen this tree in real life). Sometimes, its scope was limited against the creatures my family and I encountered. In Mexico Beach, we once saw a blue bottle jellyfish washed ashore (at least that was what Google seemed to think it was.) One of my older cousins tried to get it back in the water, its tentacles long and stringy as they clung to the wet sand.
However, I'm in my twenties now, and I've forgotten to bring it on the last couple of beach vacations I've taken.
In 2021, my dad and I spent just a couple of days in Panama City in Florida. We only saw a few seabirds, rather poor, scrappy looking things mottled white and different shades of dark and light browns. We did see many, many little lizards though.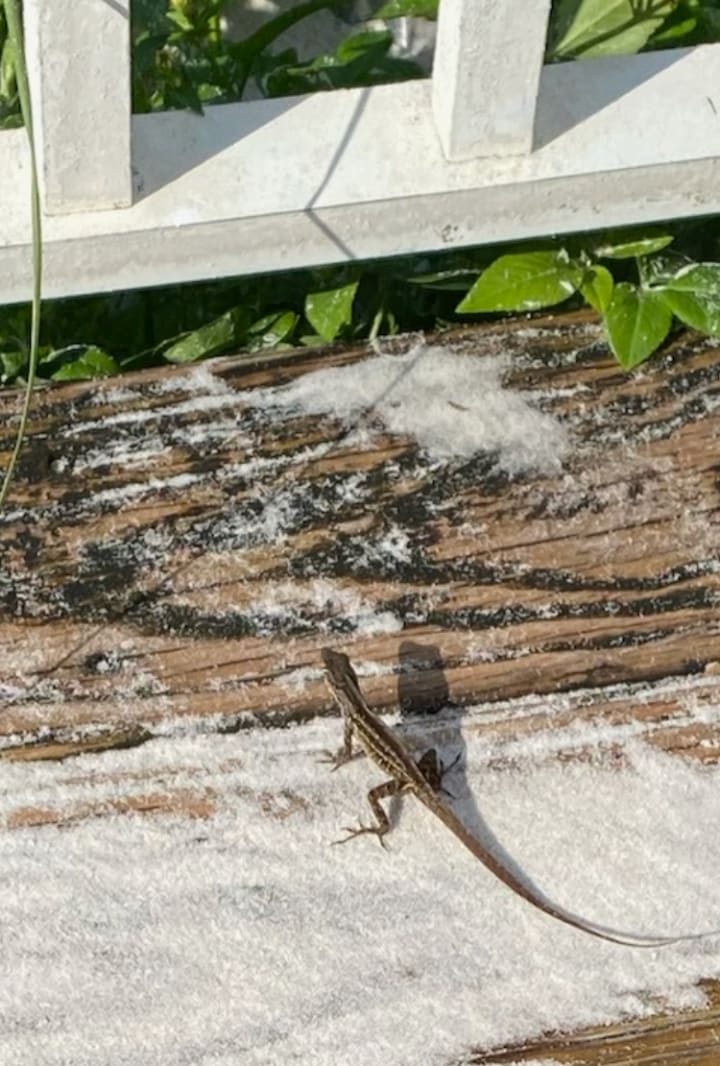 This year, I had the distinct pleasure of visiting Jekyll Island, Georgia. If you have the chance to go, I definitely recommend it. It's a fairly small island, but it's full of trees with coils of Spanish moss all over and marshes. Instead of the more familiar 'Deer Crossing' sign, a 'Terrapin Crossing' sign is placed beside the main road going into Jekyll.
I forgot my book again. And it really would have been handy to have this time, because I saw so many creatures.
There were so many gulls, much different from Florida a couple of years ago. They may have been laughing gulls, but the calls seemed different.
And pelicans! Boy, there were so many brown pelicans! Groups of them would fly over the shore while I was either lounging on the beach or getting flipped by waves in the water.
However, if you find yourself on Jekyll Island, I highly recommend taking one of the dolphin tours. I didn't need my paper field guide because the captain of our boat tour was field guide enough!
While he warned us that we may not actually see any dolphins, the warning was entirely unnecessary.
We saw so many! These, he informed us, were Atlantic bottlenose dolphins.
The pod meandered along both sides of the boat, little sprays of water sneezing through their blowholes.
The captain mentioned we may see manatees, but those did elude us.
The highlight for me, however, wasn't seeing aquatic mammals (though I did love seeing the dolphins).
I saw roseate spoonbills! I've known about these birds for a long time, but I don't remember ever seeing any in the wild before. One was in flight.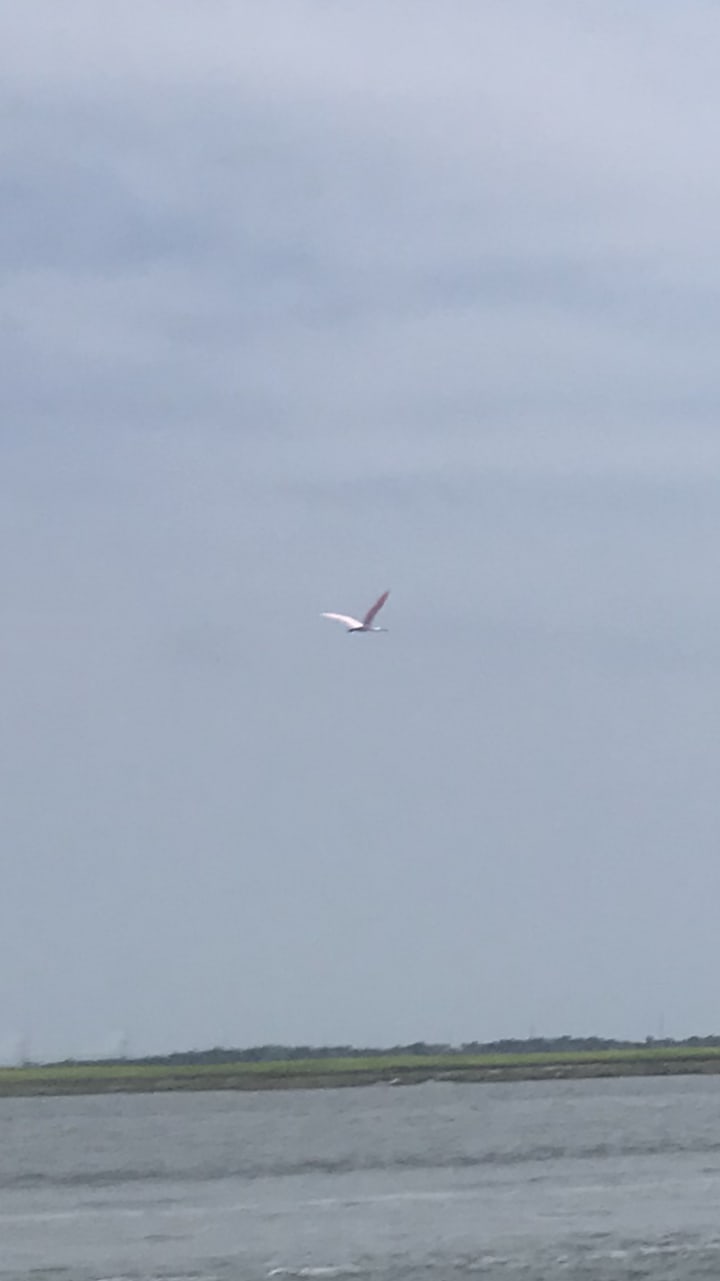 Others were foraging.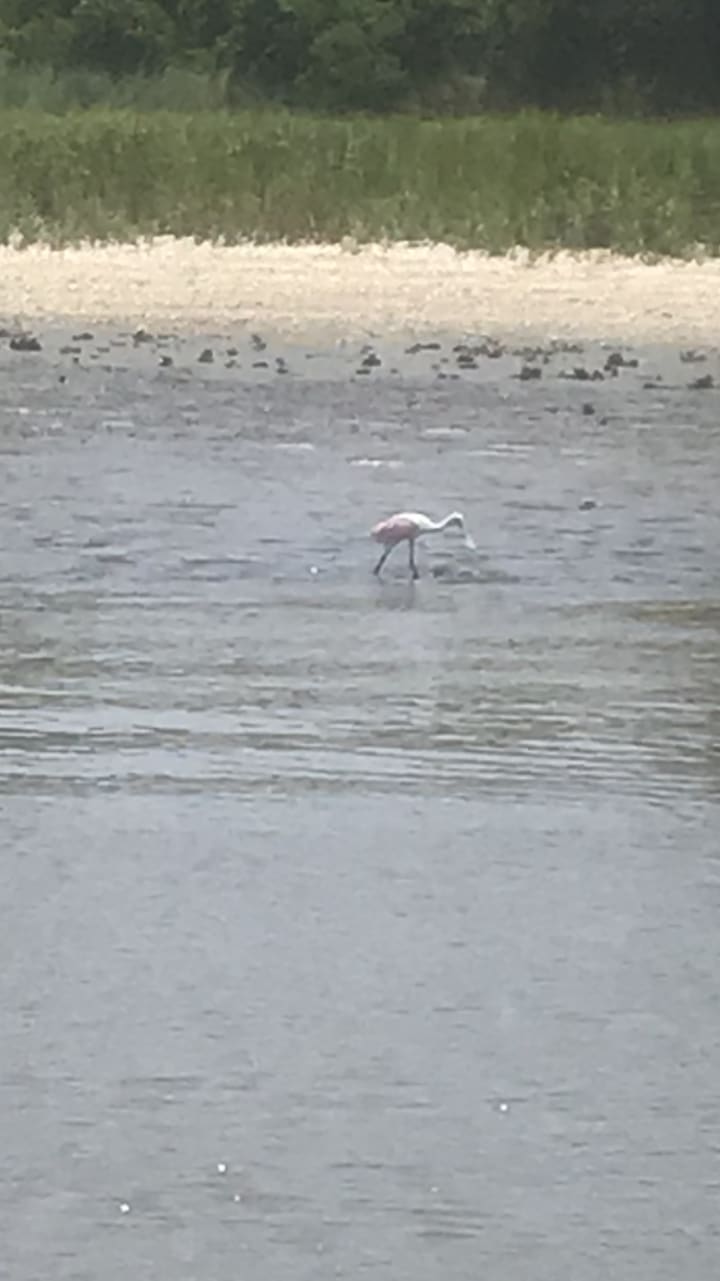 Besides dolphin tours, Jekyll Island also has a rescue center dedicated to sea turtle and diamondback terrapins!
So, if you ever want to see animals in nature and animals being helped so they can return to nature, Jekyll Island is a good stop!
About the Creator
Hello! I'm mostly a writer of fiction and poetry that tend to involve nature, family, and the idea of growth at the moment. Otherwise, I'm a reader, crafter, and full-time procrastinator!
Reader insights
Be the first to share your insights about this piece.
Add your insights