Ferrari World Abu Dhabi:
Where Speed Meets Spectacle in the Desert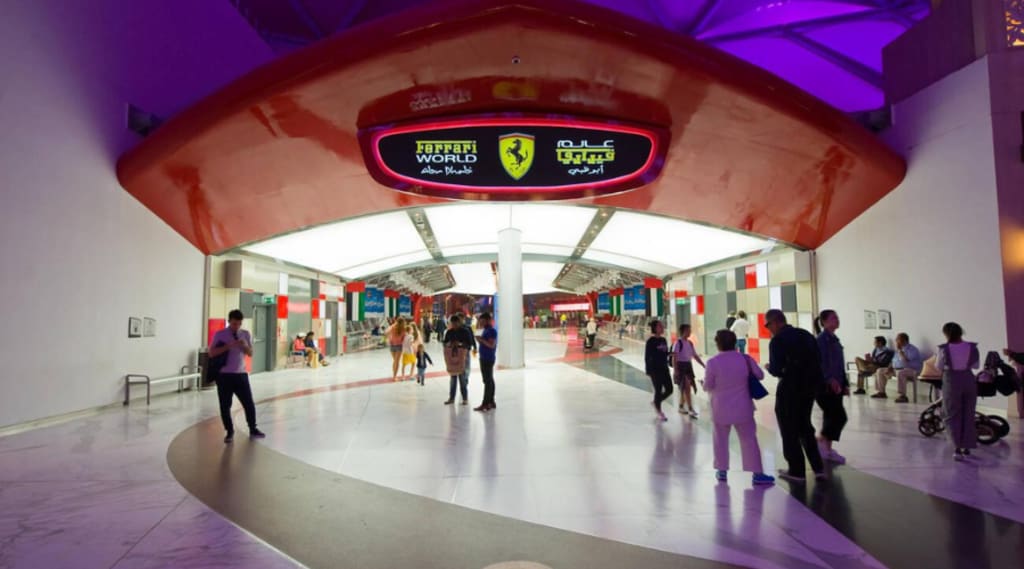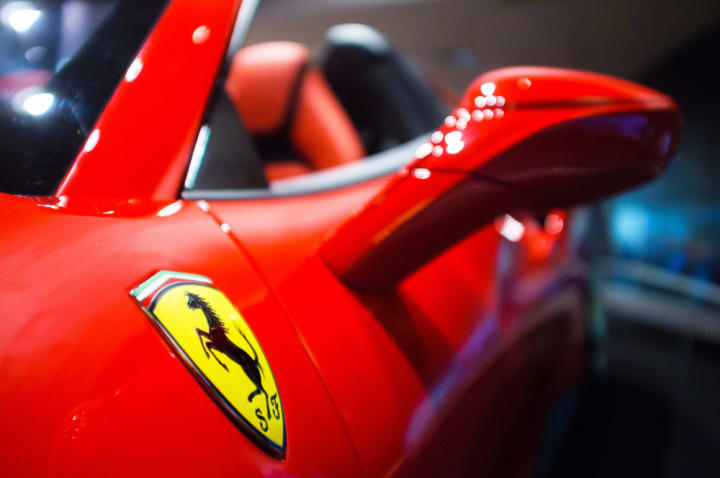 Introduction:
Strap yourselves in, folks, because we're about to embark on a wild ride through the captivating world of this iconic Abu Dhabi theme park.
Step into the Speed Demon's Paradise:
When it comes to high-octane thrills and a healthy dose of extravagance, few places compare to Ferrari World Abu Dhabi. This renowned theme park is not merely a collection of rides and attractions; it is a shrine dedicated to the Italian automotive legend, Ferrari. As you walk through the gates, a symphony of revving engines and the scent of burning rubber fills the air, igniting your anticipation for the adventure that lies ahead.
Unleash Your Inner Speed Demon:
Buckle up and hold on tight because Ferrari World Abu Dhabi takes you on a heart-pounding journey through a world of speed and precision. The park boasts an impressive lineup of adrenaline-pumping rides that will leave even the most seasoned thrill-seekers breathless. Feel the G-force as you race on Formula Rossa, the world's fastest roller coaster, reaching mind-boggling speeds of up to 240 kilometers per hour. For those seeking a more immersive experience, the Scuderia Challenge allows you to test your racing skills on a state-of-the-art simulator.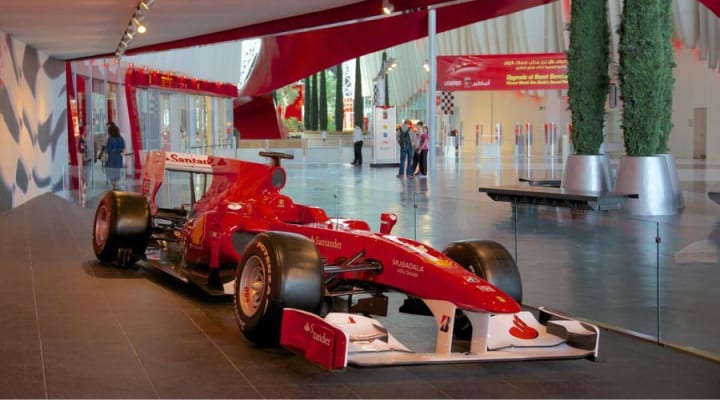 The Centerpiece of Automotive Artistry:
As you wander through the park, it becomes evident that Ferrari World Abu Dhabi offers a celebration of automotive artistry and the heritage of the Ferrari brand. Marvel at the meticulously curated collection of Ferrari cars, each one a testament to the engineering marvels and timeless design that define the brand. From vintage classics to the latest models, every vehicle tells a story of power, precision, and unparalleled craftsmanship.
Family-Friendly Fun for Everyone:
While Ferrari World Abu Dhabi is a haven for speed enthusiasts, it also caters to families and visitors of all ages. The park offers a wide range of attractions and experiences that ensure no one is left out of the excitement. From interactive shows and educational exhibits to family-friendly rides and simulators, there's something for everyone to enjoy. Let the little ones take the wheel at Junior GT, a driving experience tailored specifically for young Ferrari enthusiasts.
Satisfy Your Need for Speed and More:
Ferrari World Abu Dhabi isn't just about fast cars and adrenaline-pumping rides. It also offers a myriad of experiences that take you beyond the realm of pure speed. Strap in for a virtual journey through Italy in "Viaggio in Italia," a captivating multimedia experience that showcases the country's rich history and cultural heritage. Indulge your taste buds in a culinary adventure at one of the park's exquisite restaurants, where you can savor the flavors of Italy amidst the thrilling atmosphere of Ferrari World Abu Dhabi.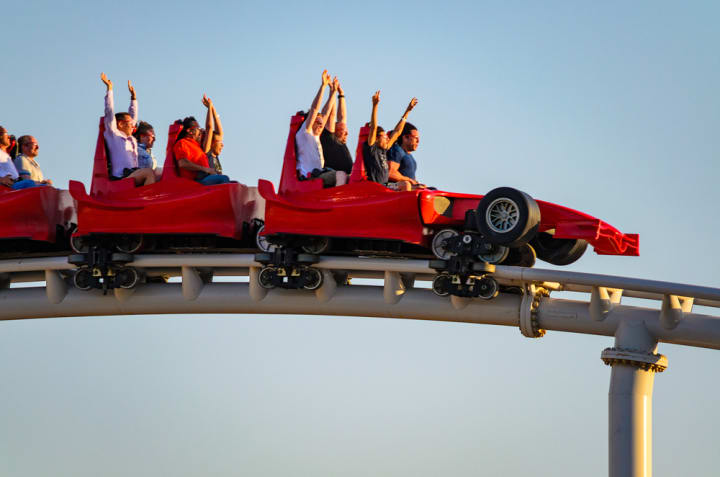 Unforgettable Experiences Await:
To make the most of your visit to Ferrari World Abu Dhabi, be sure to take advantage of the numerous Ferrari World Abu Dhabi tickets offers available. From discounted tickets to exclusive packages that include access to additional attractions, there are options to suit every budget and preference. Book your tickets in advance to secure your spot in this world of speed and spectacle.
In Conclusion:
Ferrari World Abu Dhabi is a mesmerizing testament to the indomitable spirit of speed and innovation that defines the Ferrari brand. From heart-pounding rides to captivating exhibits and unforgettable experiences, this Abu Dhabi theme park offers a thrill-packed adventure for visitors of all ages. So, gear up, strap in!
Reader insights
Be the first to share your insights about this piece.
Add your insights