Edu-Vacation: Learning and Having Fun in the Aloha State
There is nothing like Hawaii.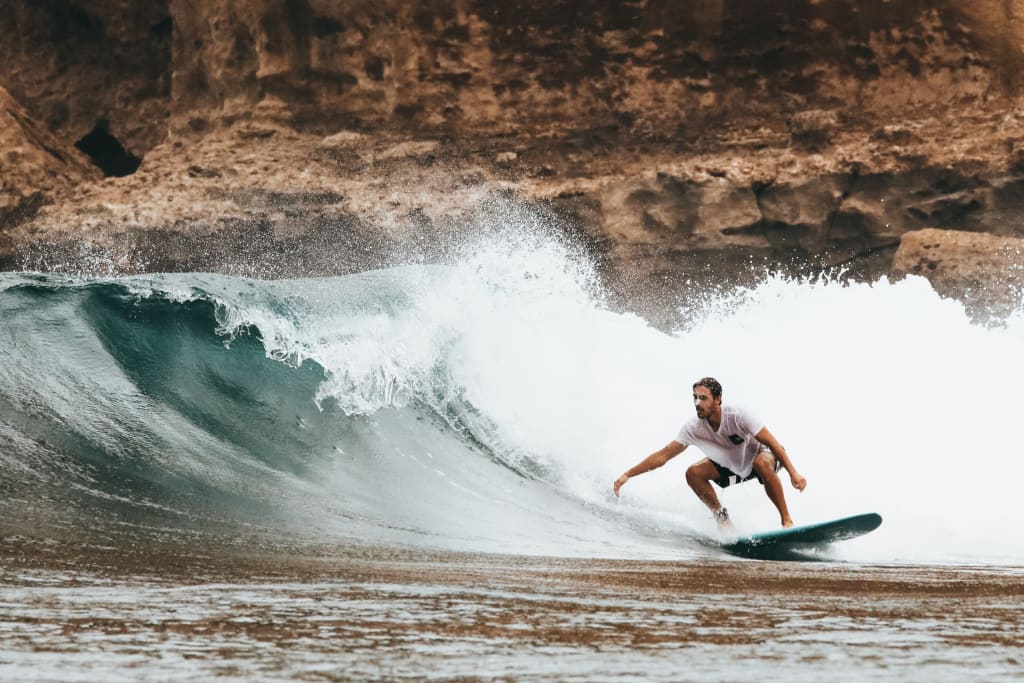 When planning the family getaway, your kids may want to spend every moment eating ice cream and jumping onto roller coasters. Vacation is, after all, a time to share and spend relaxing and making memories. However, there is no reason you can't sneak some unexpected learning while having the time of your lives. Hawaii is filled with endless fun and exotic wildlife in addition to a rich and diverse history. They are the leading providers of the orchid flower and macadamia nuts. Before you know it, no one would even suspect that they had just as much fun as they did experience.
Natural Wonders
Beyond a trail of tropical vegetation and across a footbridge lies the Thurston Lava Tube in Hawaii Volcanoes National Park. About 500 years old, this cave was created by lava that formed into a floor and ceiling. Hawaii's islands are all volcanoes, some still active that you can watch erupt. Mauna Loa and Kilauea are both relatively active volcanoes that have been erupting since the 1980s. You can hike up to view the lava flowing out with or without a guide. You can also watch from above in a helicopter for a great aerial view. The lava hits the water, eventually transforming into obsidian rock. Once used as a tool during the stone age, modern day doctors still like using this instead of surgical steel blades due to its sharp and thin nature.
Surf's Up
The ocean is filled with endless species of sea life from coral to gigantic blue whales. You and your family can learn all about the cool fish and sea mammals during a scuba or snorkeling expedition. One such animal is the Hawaiian monk seal. Along with the hoary bat, the seal is the only native mammal from Hawaii. Their numbers remain low with only around 1200 left to see in the wild. Between shark attacks, climate change, and disease, these seals struggle to raise their population numbers and are currently registered as critically endangered. During your custom surfing lessons, you can keep your eyes peeled for the playful Hawaiian spinner dolphins. These favorite sea mammals can be seen leaping out from the water and spinning around with their pods. If you don your snorkeling gear you may witness these animals playing patty cake with each other with their fins under the water.
A Cup of Joe
Fifty percent of the population in the United States drinks one form of coffee such as bold espresso or a latte. Thousands of coffee shops pop up, serving over 24,000 cups of joe each year. Kona coffee known for its strong flavor is named for the region it is grown in. You can spend the day in Kona and experience "living history" alongside people in culturally appropriate clothing, performing the everyday tasks of the past. You and the family can walk along the Kona trees and afterwards sample the freshly made coffee. The historical living museum lets guests walk in the footsteps of those from the past who took pride in growing this beloved bean in the unique volcanic soil of Hawaii. The hundreds of small farms that still operate today follow the guidelines laid out by the coffee council to maintain the quality Hawaii is proud of.
Go bananas at the zoo.
The capital of Hawaii offers a place adults and children alike can spend the day learning about animals and some local history. The Honolulu Zoo began in 1877 as primarily marshlands and lagoons with only a handful of animals. Today there are efforts to help conserve endangered animals and spread awareness about animals from all over the world. The ecosystems you see the animals living in reflect what they would be in the wild. There are special after hour programs to engage in an overnight experience, making smores and sleeping in tents under the stars. The zoo also offers education programs there and available for local camps and schools. They also have resources for teachers and parents to access including fun worksheets and web lessons.