Discoveries in Kuala Lumpur
Exploring the City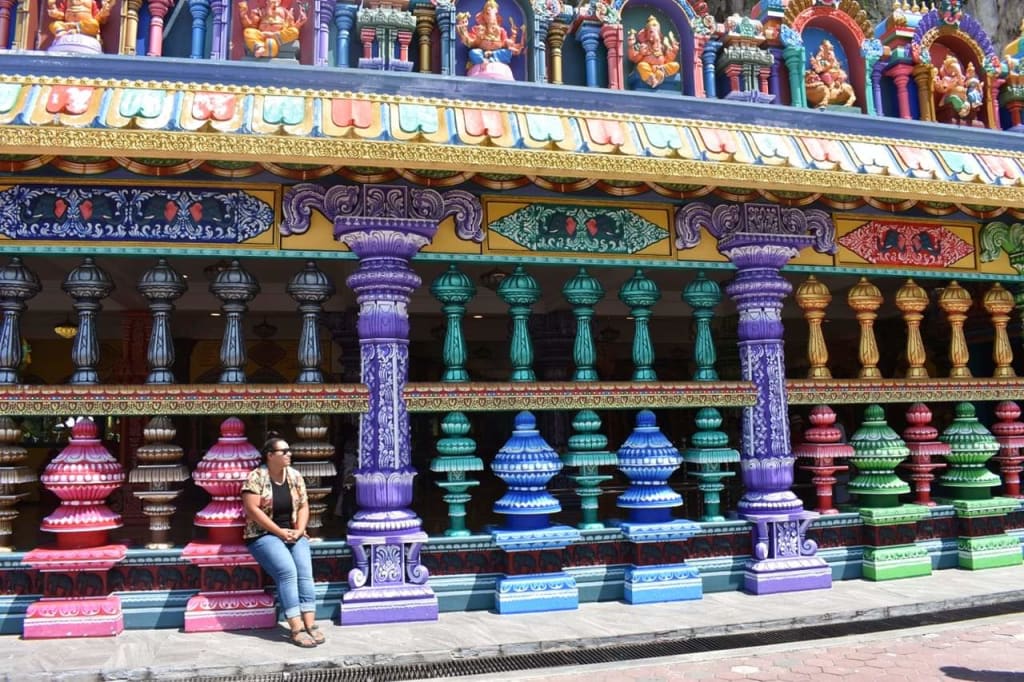 Since being in Cambodia in September, I was beyond excited to explore new spots with a group of friends. We talked of Thailand and Vietnam before finally making the decision to head to Malaysia-Kuala Lumpur (KL) to be precise.
From the instant we set foot into the airport, the country's diverse culture was set in front of us! People from all around the world, different cultures reflected everywhere you saw. Kuala Lumpur is like a sea of diversity and it was so refreshing to experience!
Our Airbnb was situated right in the middle of town and made exploring easy to do! Location is very important in KL so make sure that you consider that before booking!
In my experience in traveling, many spots can easily swallow up cultures and is susceptible to syncretism. Here though, just from what I saw the first week was not so. Each culture seems to be perfectly preserved.
I will says that for many, including myself it can be a very confusing place. Merely because there is so much to do and see! Sensory overload for sure and that's why I am writing the top five things to do in KL for those who really want to relax and not get swept up in the busyness of life.
There are so many malls in KL that you'll want to do your research before you go. My suggestion is to go to the pavilion. It has great stores and is manageable for those who easily become lost (me) or just want to enjoy a relaxing time shopping.
Of course, everyone should go to the Batu Caves and look at the temples there. Here you can climb colorful stairs to go down into the caves and is a must for visitors. *Warning:* Monkeys are located here and will pop up beside you. I was standing next to a lady that had a monkey try and steal here pulse. Hold on to your stuff!
Interested in beautiful buildings? Check out the Petronas Twin Towers. This complex has amazing architecture and these towers are considered the tallest twin towers in the world! With a floor count of 88 floors at 452 meters tall, you have to obtain tickets to get to the top. My group decided against it but simply seeing the buildings makes for great photos! There is also a mall nearby that is also great called Suria KLCC.
Longing to seek out nature? Make a stop at Bukit Gasing. This forest reserve is perfect for an enjoyable walk through nature and affords you a break from city life. There are also other hikes for those who are interested. We chose one that would be a good level for all experiences.
The Aquaria KLCC was so fun for me! Found beneath the convention center it is considered the biggest aquarium in S.E. Asia. It's nice to be able to walk around without feeling overwhelmed by it all. I was the only one who went in my group but I loved walking through seeing all the fish. This was unquestionably a highlight for me alongside the hike.
This post could have easily been about food because there so many food posts in the city! Still, there are too many places to mention and recommend—my suggestion is to try various things from the street food to many restaurants situated on the the streets. KL is not lacking food.
In the end, the friend group and I found that there is so much going on in KL that it's easy to get overwhelmed with it all. For us, it was important that we slow down and enjoy this place. KL is a beautiful place full of people from all walks of life and being able to observe and learn about Malaysian culture and others was extraordinary. If you're looking for a good week, then Kuala Lumpur is a neat place to visit! Just remember to have fun and unwind.
Now that I have been to KL, I look forward to exploring more of Malaysia some day! There are many places to go in this country but for now, I'm on my way back to Cambodia. So until next time!