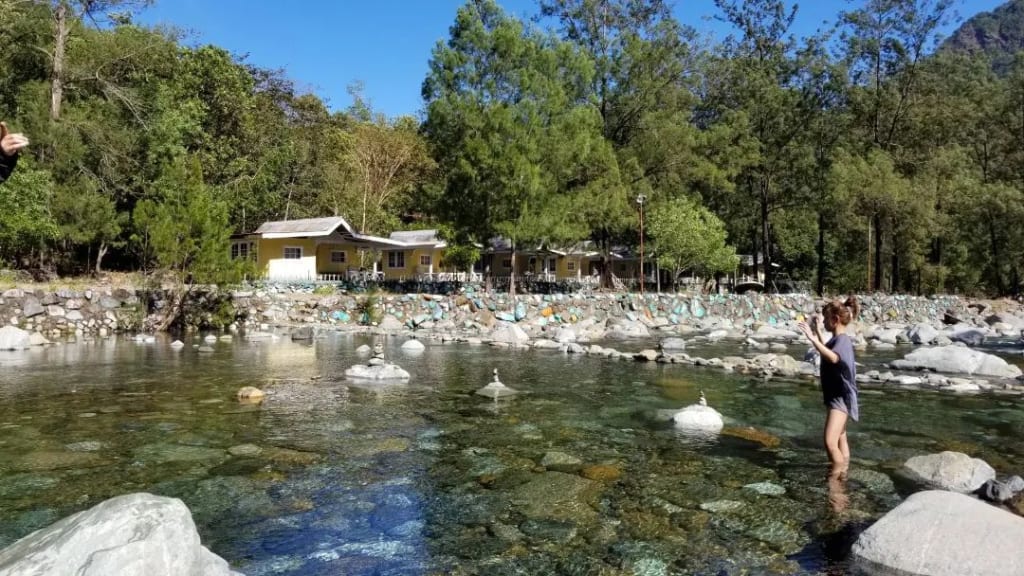 Are you looking for a serene, almost paradisal spot with an array of natural wonders that leave you smitten? Zambales is a hidden gem full of wonder and discovery that you don't want to miss. This beautiful paradise is home to Coto Kidz Pool, a breathtaking river stream nestled within the rolling terrain of lush forests, emerald mountains, and flowing rivers. Its pure, aquamarine water is completely transparent, offering a mesmerizing view of the river's depth.
On the surface, Coto Kidz Pool may seem like just another ordinary resort. But delve a little deeper, and you'll discover a rich history and culture that permeates every inch of this extraordinary place. Once a thriving mining community in the late 1900s, complete with uniform houses and facilities for the miners' families, Coto Kidz Pool has now evolved into a vibrant community ripe with history and character.
The community's houses and establishments remain in Spanish style, serving as a nostalgic representation of Coto's gallant past as a booming mining town. The mining corporation in charge of operations constructed uniform housing for their staff's families, giving the area a unified and cohesive feel. Today, the community stands as a fascinating piece of history, showcasing the thriving mining industry that once dominated the region.
The aquamarine river stream that makes up the Coto Kidz Pool is a stunning sight nestled within the rolling terrain of pristine forests, lush mountains, and flowing rivers. The pure water is completely transparent, offering a mesmerizing view of the river's depth. It's a breathtaking masterpiece that nature created entirely on its own, making the experience of visiting the hidden treasure all the more magical.
As you wander through Coto Kidz Pool, you'll be greeted by vibrant yellow villas that emit a cheerful and summery vibe. A dynamite combination of modern amenities and old-fashioned charm awaits visitors, with the ruins of hanging bridges, an old playground, complete with swings and rotating wheels, and other structures reminding you of a simpler era of life. Additionally, the community offers a plethora of amenities, including schools, a church, a sports court, a wide plaza, and even a clinic. These unique features transport visitors to a simpler era of life, adding to the charm of this hidden oasis.
Coto Kidz Pool is a place of tranquility where you can unwind from the chaos of everyday life. Its captivating beauty and elegance ensure that your visit will be truly unforgettable and leave you with lasting memories that you'll cherish forever. Every minute is filled with peace and serenity that will rejuvenate and refresh your mind and body in ways you never thought possible. It's a must-see destination that will leave you breathless with its unique features and extensive history.
If you are seeking an even lengthier stay, there are numerous activities to enjoy nearby. You can explore the stunning coastline or hike the many trails in the area to get an up-close view of the lush greenery and towering mountains. Additionally, the Zambales province has various opportunities for adventure seekers, such as snorkeling and diving spots, kite surfing, and spelunking expeditions.
When planning your next nature exploration trip or peaceful getaway, make sure to put Coto Kidz Pool at the top of your list. It's a hidden treasure that will captivate you with its beauty, charm, and tranquility. Don't miss out on the opportunity to experience all that this incredible spot has to offer. So, pack your bags, take that scenic drive along the coast, and get ready to be awed by Coto Kidz Pool - you won't regret it!
Reader insights
Be the first to share your insights about this piece.
Add your insights