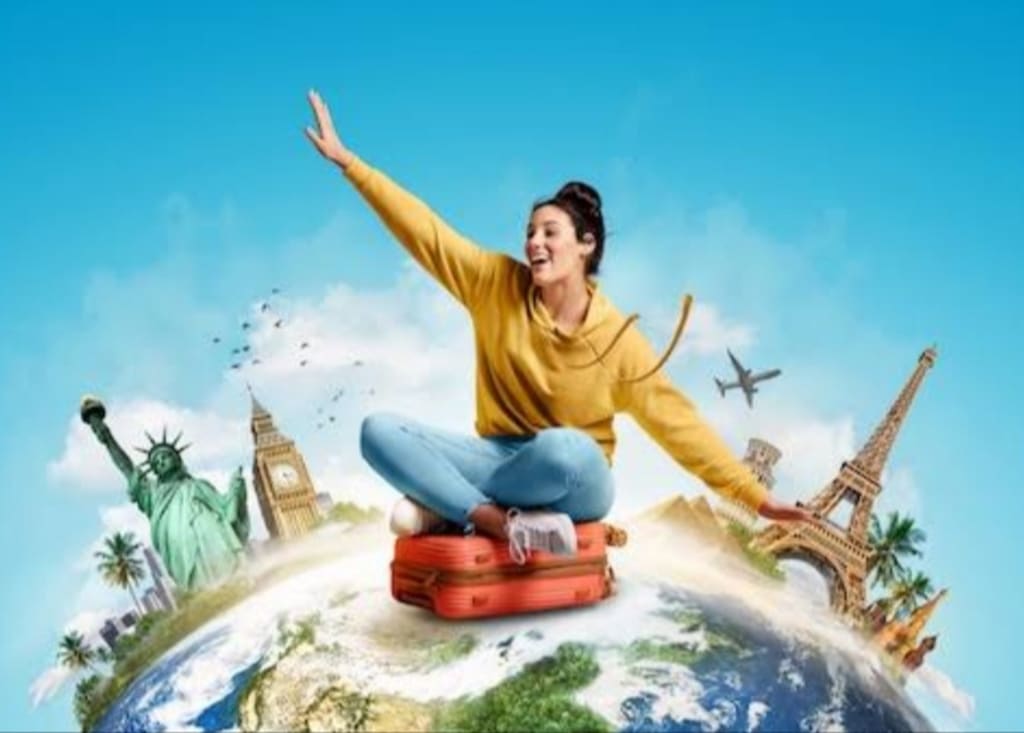 Get ready to plan your next trip!!!
Travelling is a wonderful way to discover new places, engage with diverse cultures, and make lifelong memories. However, for many people, particularly those with limited resources, the expense of travel can frequently be a barrier. Thankfully, there are lots of affordable locations all around the world that provide amazing experiences without breaking the bank. In this blog, we'll look at some of the best places to go on a tight budget for travellers.
Thailand - Thailand is renowned for its beautiful beaches, delectable cuisine, and hospitable inhabitants. It's also one of Southeast Asia's most reasonably priced locations, making it a fantastic choice for those on a tight budget. Without spending a fortune, it is possible to discover the vibrant cities of Bangkok and Chiang Mai, unwind on the stunning beaches of Phuket and Krabi, and visit historical locations like the old city of Ayutthaya.
Mexico - Mexico is yet another well-liked vacation spot that provides excellent value. Mexico has something to offer everyone, from the energetic capital of Mexico capital to the breathtaking beaches of Cancun and Playa del Carmen. On a budget, you can also visit vibrant colonial cities like San Miguel de Allende, tour ancient Mayan ruins, and eat wonderful Mexican food.
Portugal - Portugal is frequently disregarded as a travel option for those on a tight budget, yet it provides amazing value. While enjoying reasonably priced lodging and meals, you may explore the historic city of Lisbon, enjoy the Algarve coast, and go to attractive cities like Sintra and Porto.
India - India is a bustling, diversified nation that provides travellers on a budget with a plethora of adventures. All while staying within your budget, you can stroll through the busy streets of Delhi and Mumbai, see the magnificent Taj Mahal in Agra, and unwind on the lovely beaches of Goa. India is renowned for its delectable cuisine, which is frequently quite inexpensive.
Vietnam - Vietnam is a stunning nation with a fascinating history and culture. Staying within your budget allows you to visit the gorgeous Halong Bay, the historic city of Hanoi, and the lovely beaches of Nha Trang and Phu Quoc. Vietnam is renowned for its delectable and reasonably priced street cuisine.
Hungary - Hungary is a stunning country in Central Europe that provides excellent value for the money. While enjoying reasonably priced lodging and meals, you may tour the magnificent city of Budapest, unwind in the hot spas, and travel back in time to see places like the Fisherman's Bastion and Buda Castle.
Indonesia - More than 17,000 islands make up the archipelago of Indonesia, each of which has a distinct culture and tourist attractions. Staying within your budget allows you to tour the bustling city of Jakarta, the majestic temples of Bali, and the stunning beaches of Lombok and the Gili Islands. Additionally, Indonesia is well-known for its delectable and frequently very cheap street cuisine.
These places are budget friendly if you are getting ready to plan your next trip. Travelling on a budget needs proper planning and one can have so much fun and involve in many activities in a place without spending much money. If you are a person who loves to explore then the sky is the limit.
In conclusion, travelling on a tight budget need not imply settling for subpar accommodations or activities. Around the world, there are lots of places that are affordable yet still provide amazing experiences, delectable cuisine, and welcoming residents. There is a place out there for every type of traveller, whether they want a beach vacation, a cultural experience, or an adventure. So get to work arranging your next vacation and find out what incredible adventures are waiting for you.
Reader insights
Be the first to share your insights about this piece.
Add your insights