Budapest 2019
What to expect, and where to go?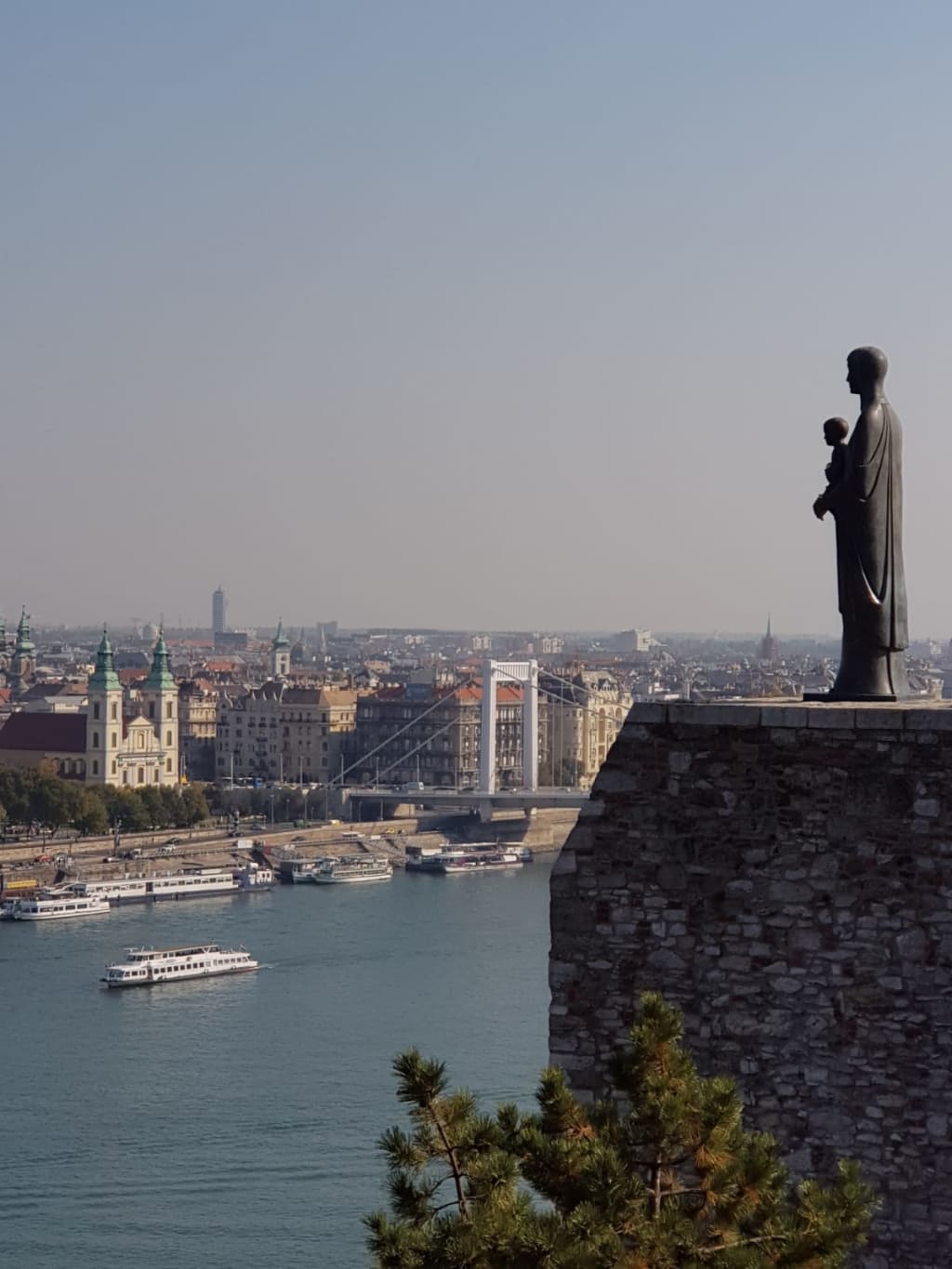 View from Buda Castle
Budapest, Hungary's capitals, are split into two cities, Buda and Pest, by the River Danube. Its famous 19th century Chain Bridge connects the hilly Buda district to the flat Pest. It's an amazing sight, when walked acrossed, being able to see both sides, and the beauty it holds. The bridge itself shows how different both sides were, including that the Buda side was more about culture and the ethnicity of Budapest, while Pest was more about the local community, students, and the best bars. Overall the quality and enthusiasm from the local people and country is breathtaking.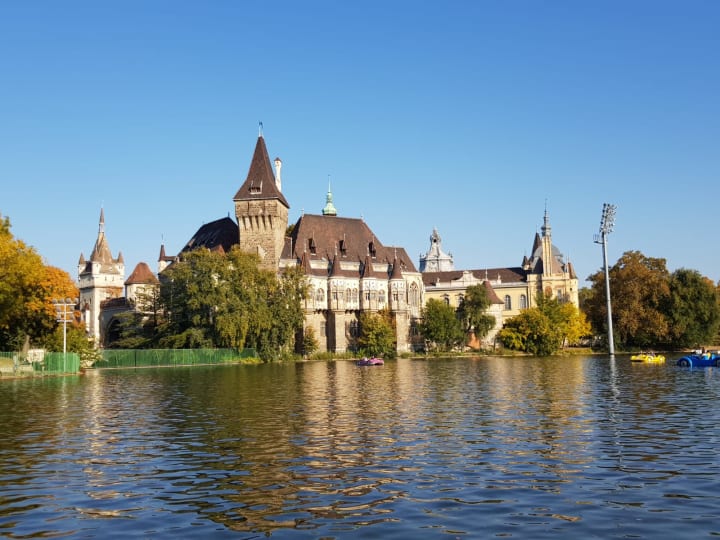 Now there are a few places that you can visit over on the Buda side of Budapest. You could visit The Liberty Statue (or Freedom Statue), which is located at the top of Gellert Hill. It's an extraordinary monument that commemorates those who sacrificed their lives for freedom, independence and the prosperity of Hungary. The monument itself sits above the whole of Buda, so you could see the surrounding city and nightlife from above. A definite recommend to visit, either early morning, or when the sun sets, because the way the sun hits the statue is breathtaking, and a moment like that is unforgettable.
You also have the amazing Rudas Baths, or known as The Rudas Furdo; a thermal and medicinal bath that was built in 1550, during the time of Ottoman rule. It retains many of the key elements of a Turkish bath, exemplified by its Turkish dome, and octagonal pool. In its drinking hall, the water of the springs Hungaria, Attila, and Juventus can be consumed for the purpose of a drinking cure. They have over 12 baths, at all different temperatures, and a range of Turkish massages, all at reasonable prices. So if you need a relaxing day out, or just a break from stress, I would highly recommend going here. It's a full day out, and for a decent price you are looked after well.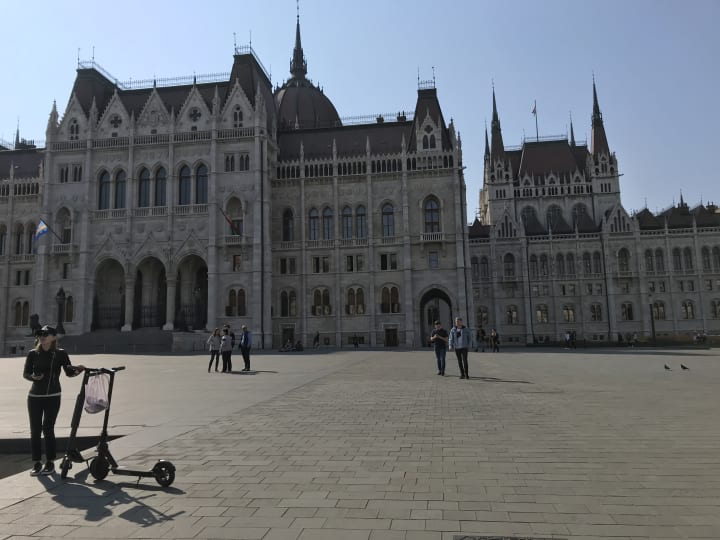 Now you have the second main attraction from Buda, which is its architectural building know as the Buda Castle. The Buda Castle is the historical castle and palace complex of the Hungarian kings in Budapest. It was first completed in 1265, and is still standing today in perfect order. It is a building that has been looked after by all its citizens. Within the Buda Castle you have the Hungarian National Gallery, which displays wonderful paintings and sculptures, along with the Budapest History Museum to teach you all about the culture, and tragic events that took place in Budapest over many years. Around the grounds you will find Hungarian Guards regimented outside the palace, and Hungarian Cavalry parading around the court as protection, and for tourists to take a photo with. As you walk along the court yard of the Palace, you can see old ruins of what used to be buildings, and there are signs with information, in different languages to suit all welcomed tourists.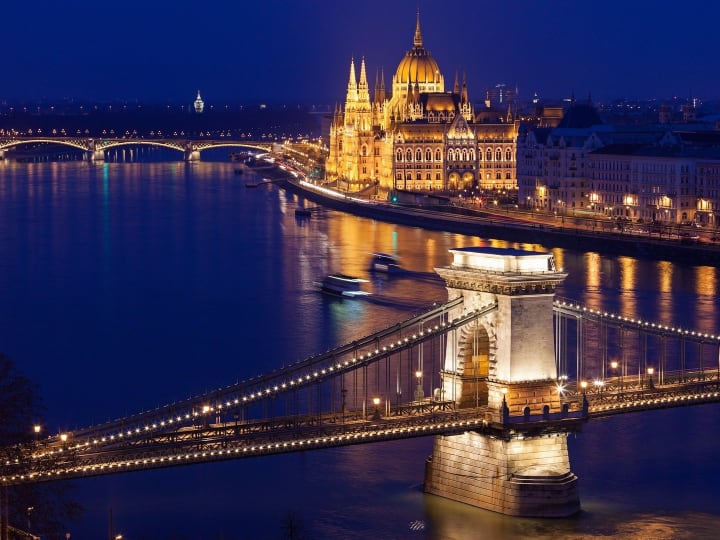 So take a nice stroll across any of the five bridges over to the Pest side, and you also have a lot of other amazing aspects of Budapest. You have the St. Stephen Basilica, which is a Roman Catholic basilica. It is named in honour of Stephen, the first King of Hungary. It was the sixth largest church building in Hungary before 1920, and can hold up to 8,500 people. To enter the exquisite building is free, but it's customary to pay 200 HUF (1 Euro, 1 pound) as a donation to the upkeep of this building. Inside you can really appreciate the design aspect, and the religious side of things. The echoing of choirs singing, and the priests saying hymns, can be heard across the whole church, and you fully get an understanding of what it's all about. Another thing that really touched me deeply, was the fact that you can donate another 200 HUF to be able to light a candle for someone you've lost, or someone who is away, which I thought was a very good touch.
Now only a quick 15 minute's bus journey, you have Heroes Square or known as Hosok tere, which is one of the major squares in Budapest. It is an iconic statue complex featuring the Seven chieftains of the Magyars, and other important Hungarian national leaders, as well as the Memorial Stone of Heroes. It's a true beauty and memorial of fallen leaders, soldiers, and chieftans. Along with Heroes Square, you have a zoo that is a five minute walk away, this is amazing for kids, or romantic days out.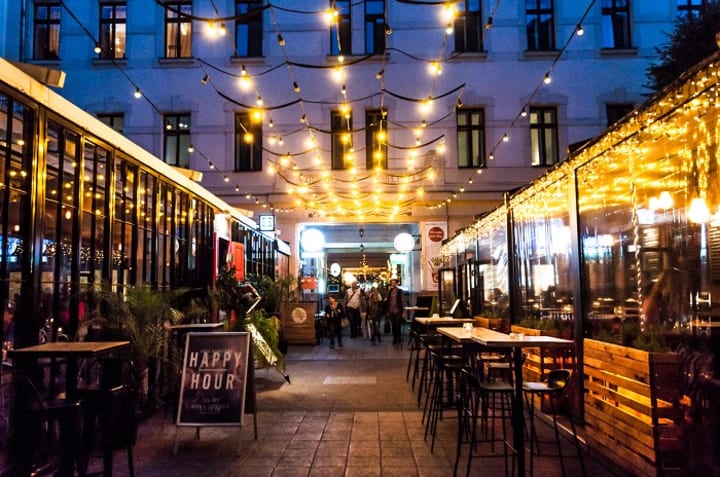 Now for one of the important parts, Alcohol. You can find bars everywhere in Budapest without a doubt, but throughout my time that I have spent in Budapest, I would highly recommend Gozsdu Udvar. Now I know what you're thinking, whats the point, there's bars everywhere. Well, here's why I recommend it: it's not hard to find, and has a variety of bars and food places down it. There's a couple of ruin bars (to find them, they have red, blue and yellow lights in/outside them, and they're usually filled with students from all over), and most of the bars show football and sports. There's a bar with female dancers on the tables, for those type of people, and there is also a karaoke bar for people like myself (drunk and think they sound amazing). It's the perfect place, with a mixture of everything, which helps find what you like, and help yourself with getting lucky.
Now the only advice I will give, is don't sign up for any pub crawls, yes you get some freebies, but you move bar every 15 minutes. So just decide either to stay on Erzsébet Körút, which has bars and clubs every door down, including a few clubs, sports bars with darts/pool/ping pong, and a few bars. Or treat yourself down Gozsdu Udvar where you can pick and choose where you wanna go with the variety of places. So spend wisely, and remember to enjoy yourself.