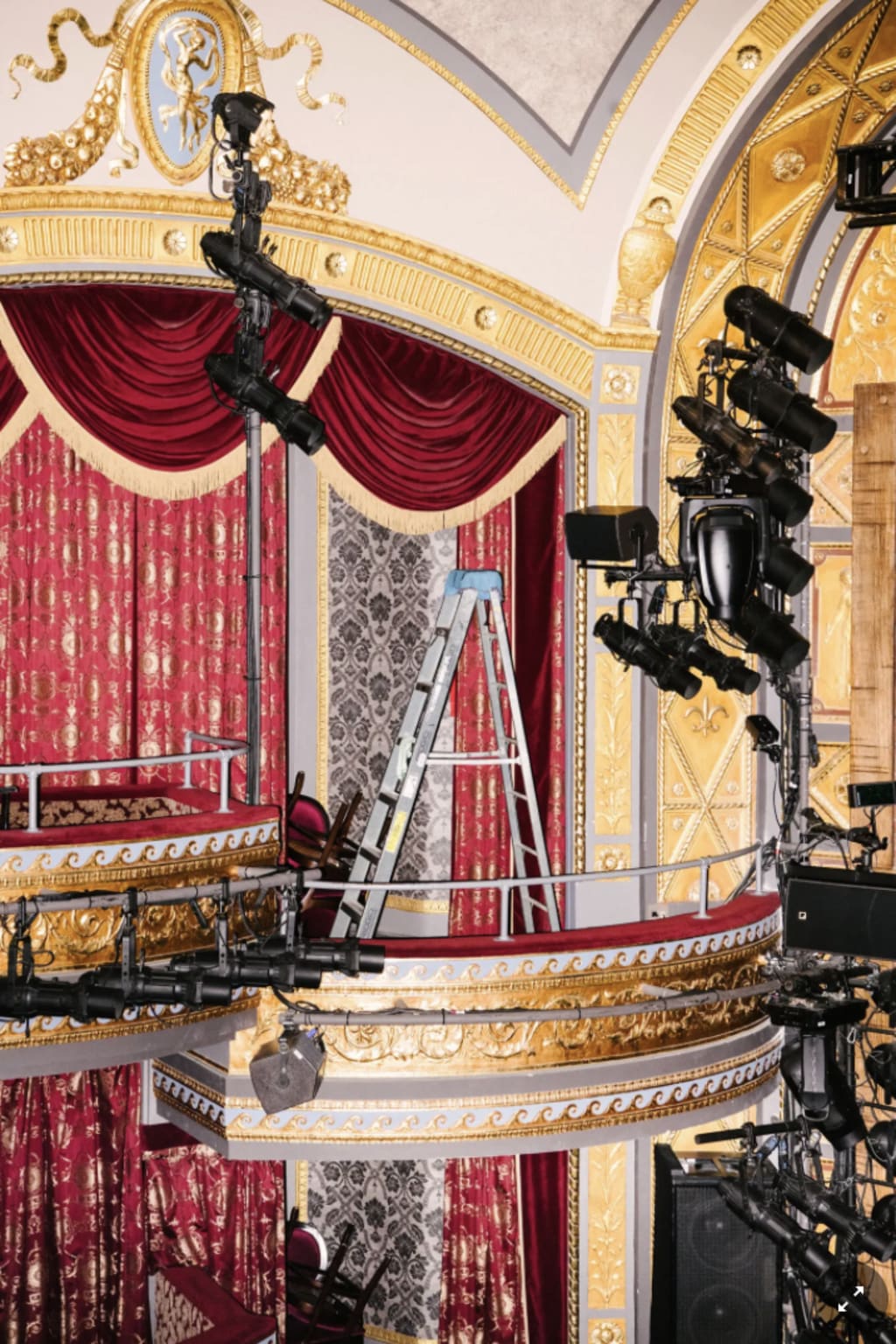 Photo Courtesy Mark Sommerfeld/NYT
This is the ultimate guide to finding the cheapest prices on Broadway this fall.
Everyone's ecstatic about the return to Broadway. However, the prices still exclude such a large community of people who want to see any show possible.
There were a few ways around this before the pandemic; there were in-person lotteries and student discounts, but now these aren't as easy to find. Which is understandable. Millions of people had lost their jobs for a year and a half. But, there are still some shows offering reasonable prices once they have officially returned.
First, we have the Broadway Direct Lottery.
How it Works
Once you click on a show you would like to see, there will be a series of directions to follow.
There is a limited number of leftover tickets for each performance. Some may be obstructed view seating, some shows are standing room tickets. Depending on the show, the times will vary, but usually, the Broadway Direct Lottery will open at 9 AM-3 PM the day before a performance.
If you are chosen, you will have only 60 minutes to claim the tickets, otherwise, they will be released to someone else. Normally, you must pick up those tickets at the box office 60 minutes before curtain.
These are the shows Broadway Direct is offering and the price of each ticket:
Aladdin, $30 (Musical)
Six, $30 (Musical)
The Lehman Trilogy, $40 (Play)
The Lion King, $30 (Musical)
Tina, $45 (Musical)
Wicked, $49-59 (Musical)
Just a reminder, you have to be fully vaccinated and agree to wear a mask for the duration you are in the theatre. This is to ensure the safety of all workers and performers. The person filling out the information on the lottery entry must also be the person to pick up the tickets. Keep both of these requirements in mind before entering.
The site holding the largest number of shows for the digital lottery is currently run by Telecharge.
Chicken & Biscuits, the new Broadway comedy has its own lottery through this company. The instructions are similar to the ones above, however, you enter this through a social network rather than a website. See more below:
These tickets are $39 plus a $4 processing fee. Similarly, the musical, Dear Evan Hansen uses Telecharge where the tickets are $42 plus the processing fee. The plus side to this site is winners have 6 hours to claim and pay for their tickets.
Here are some more lottery offerings on Telecharge:
The Phantom of the Opera, $40+$4 in fees (Musical)
Company, $43+$4 in fees (Musical)
Diana, $40+$4 in fees (Musical)
Ain't Too Proud, $42+$4 in fees (Musical)
Come from Away, $49+$4 in fees (Musical)
Flying Over Sunset, $40+$4 in fees (Musical)
Freestyle Love Supreme, $25+$4 in fees (Musical)
Girl From the North County, $39+$4 in fees (Musical)
Jagged Little Pill, $40+$4 in fees (Musical)
Thoughts of a Colored Man, $39+$4 in fees (Play)
The Minutes, $35+$3 in fees (Play)
The third site for digital lotteries is Lucky Seat.
Here, you will find these shows offered:
Hadestown, $47.50+$7.20 in fees (Musical)
David Byrne's American Utopia, $44+$7.20 in fees (Rock Spectacle)
Moulin Rouge, $34+$7.20 in fees (Musical)
The Book of Mormon, $45+$7.20 in fees (Musical)
Lucky Seat also has lotteries for regional and tour productions, so if you can't get to New York, keep an eye out for your city!
There is also the return of the #Ham4Ham lottery tickets on the Hamilton app. These tickets are only $10 each, making it the most accessible lottery on Broadway.
Instead of a lottery, TodayTix does a digital rush where you can purchase tickets the day of a show at a discounted price. Be aware that these prices may not include the fees TodayTix charges.
Caroline, or Change, $20 digital rush (Musical)
Clyde's, $35 digital rush (Play)
Mrs. Doubtfire, $35 digital rush (Musical)
Also on TodayTix, Harry Potter and the Cursed Child does a "Friday Forty" where every Friday they release a certain amount of tickets to a digital lottery for $40.
There is only one other show on TodayTix that participates in a digital lottery, and that is Plaza Suite. The play by Neil Simon, starring Sarah Jessica Parker and Matthew Broderick is offering $39 lottery tickets. If looking for discounted tickets, I suggest creating a TodayTix account, where they will often have promotions and lower price offerings.
There are a few shows that still offer the classic general rush or student rush that requires theatre-goers to wait outside the box office before it opens for a discounted price. Hopefully the lottery options above are more attainable, but if you have the time, the old-fashioned route is there for Ain't Too Proud, Chicago, Come from Away, Dana H., Flying Over Sunset (Student), Girl From the North County, Is This A Room, Lackawanna Blues (Student), To Kill a Mockingbird, Waitress, Wicked (Student + Military), Company, Dear Evan Hansen, and The Minutes.
Good Luck!