The Devastating Events of the Travis Scott Astrofest
As told through the lens of social media stories.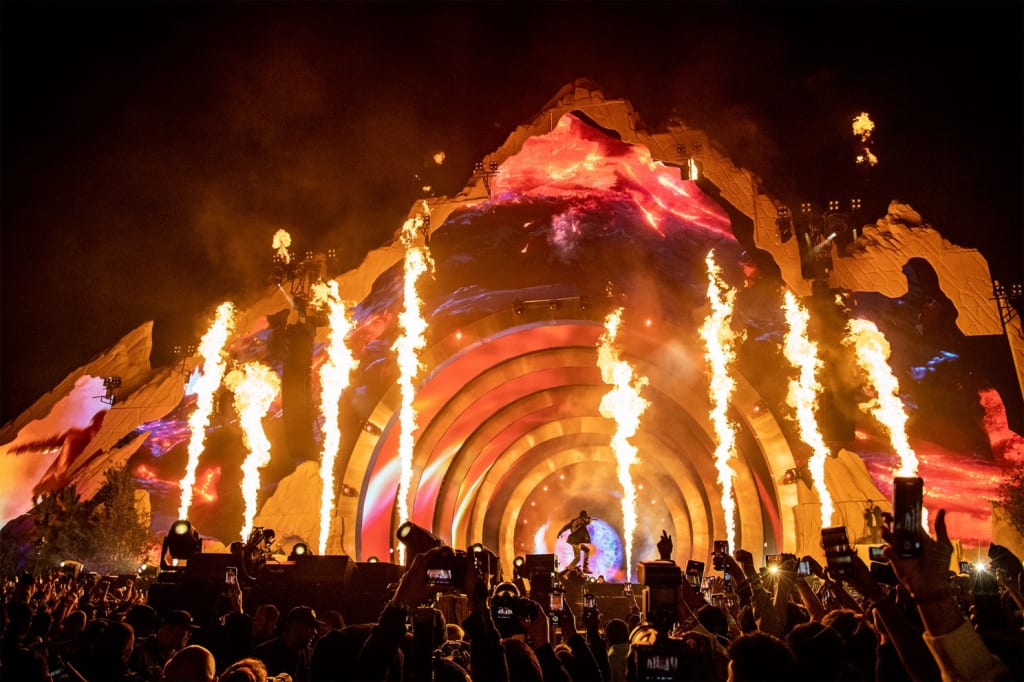 Image courtesy Amy Harris/Invision/AP
Hundreds of headlines this morning read "8 Dead, Hundreds Hurt at Travis Scott's Astroworld Festival" and "Travis Scott Kept Performing at Fatal Concert as Crowd Shouted 'Stop the Show.'"
On Friday, November 5th, at Astrofest in Houston, Texas, Scott's festival resulted in a tragedy, leaving hundreds of people injured, and 8 people pronounced dead.
This may seem like an impossible situation, something out of the ordinary that hasn't happened in many, many years. However, this event was not unlike many of his other performances. For years, there has been documentation of the unsafe environment surrounding Travis Scott's concerts. There has been constant overcrowding, insufficient security and medic teams, and Scott himself inciting rage in the pools of fans.
In fact, in 2015, fans of Scott's stormed the Lollapalooza stage as a result of his commentary. While performing, the rapper encouraged the attendees to jump over barricades, disrespect security, and make their way to the front. He also began the chant, "We want rage." As a result, Chicago police arrested Scott for disorderly conduct. In over 6 years, these actions have only increased, putting his crowds and fans in danger.
The years of inciting rage hit a peak last night, when casualties ensued. Partially from a result of asphyxiation from overcrowding, dehydration, and alcohol poisoning, but there is also a rumor going around that people were being spiked with drugs through needles. This is unverified, as the research is ongoing. This so-called "needle spiking" has recently been prevalent in the U.K. where there have been incidents and reports of spiking by injection around nightlife venues. Regardless of the cause, the tragic event was petrifying.
Many firsthand accounts from survivors who depicted the events of the night are in circulation across social media.
From @seannafaith on Instagram, she recollects how she felt the crowd tighten and tried to get through to force leadership to stop the show. Unfortunately, her screams did not get through to the higher-ups, and she was disregarded.
Read her full post below:
A similar story, explaining the monstrous crowd comes from @gabysimeoni on TikTok. Gaby's story shows the true morbidity of the situation, and how different it had been from other concerts she's been to.
There are countless stories and videos like the ones above, some even capturing the horrors on tape while going through it themselves.
Trigger Warning: if you decide to scroll through the video footage of Astrofest, be aware there will be graphic images.
Fans and bystanders were watching social media, waiting for a response. @astroworldfest posted a comment on Instagram, followed by Travis Scott's post on Twitter.
It is the general consensus that his statement is not enough, compared to the damage his festival and inaction have caused. Because of this, many people, especially those affected, are hoping for a criminal charge.
Followers were also looking towards Scott's partner Kylie Jenner, who attended the festival and posted about it. As information flooded in, Scott's partner, Kylie Jenner, deleted her Instagram story that showed medical vehicles struggling to make their way through the crowd. The post wasn't taken down until the morning of Saturday, November 6th.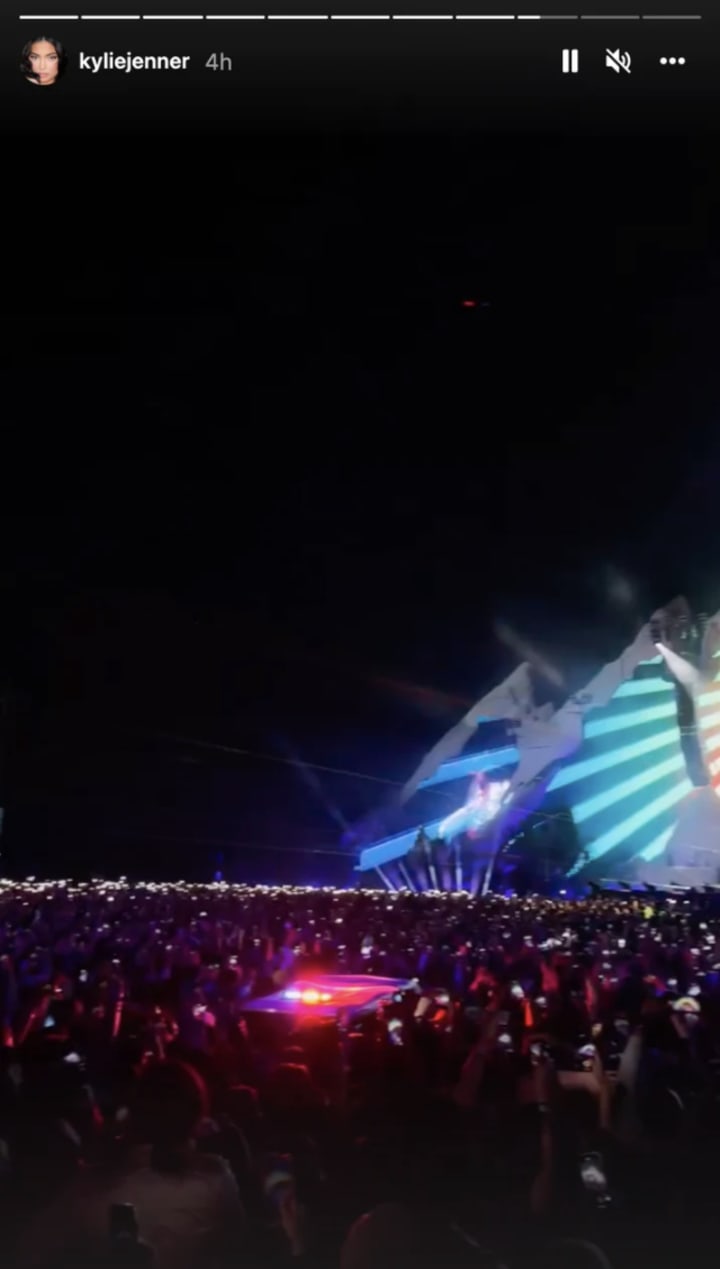 This devastating event has left people across the country feeling helpless and unsure of what they would do, had they been in a similar situation. One TikTok user, @heartthrobert explains how to avoid a crowd crush, and how to survive one.
His quick tips on surviving crowd crushes are as follows:
Avoid dense pockets of people as much as possible.
If you see these areas forming around you, leave the area as soon as possible.
Stay upright, try your best not to get dragged down in the crowds.
Cover your chest by putting your arms in front of you.
Avoid barriers and fences.
The carelessness that took place before, during, and after this show resulted in an unnecessary and avoidable tragedy. Hopefully, there can be justice and solace brought to all friends and families who are grieving. And maybe, this will stimulate change, making festivals safer for all attendees.