Best Travel Apps for Trip Planning & Using on Vacation
Finally, it's time for a long-awaited vacation. Have you decided on the place you will visit soon? Regardless of where you go for your holiday, you will need some helpful applications that will assist you when traveling. So, don't forget to download a couple of apps to your smartphone. Which exactly? Check out the list below.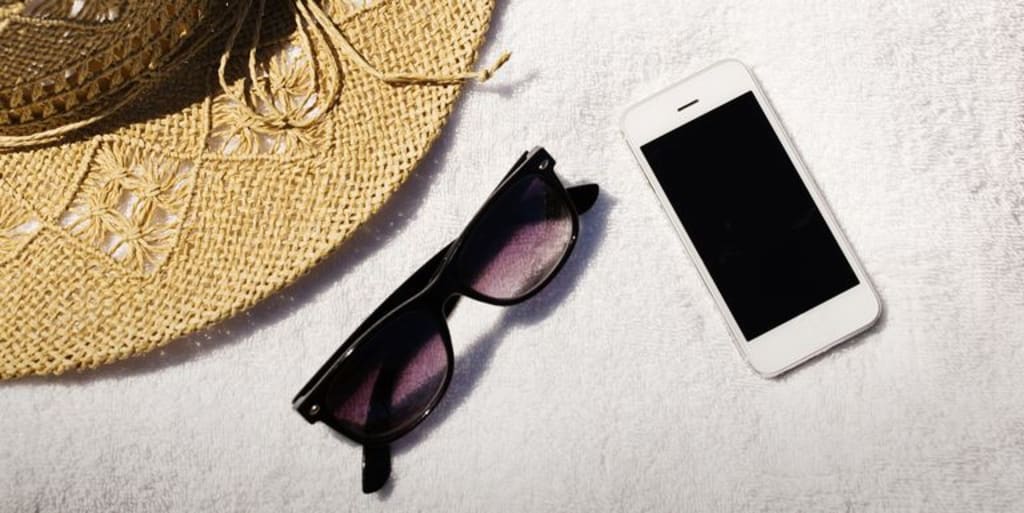 Why are travel apps useful for your trip?
Traveling is exciting and it makes you happier. A while ago, tourists were forced to take a pile of maps, reference books, and guidebooks when going for a trip. But today, all of this can be fit into your smartphone. A modern tourist can plan their trip just inside the device. And some really effective travel management apps will help you do this in no time.
What might a traveler need on the trip? It is only logical that any tourist should be safe, know where to go, understand what kind of weather prevails there, etc. When we go abroad, we need the most current information about the place we are going to visit. Generally, travel apps can be divided into the following groups:
Navigators and maps
Translators and phrase books
Planners and organizers
Bookings
The best travel apps in 2019
Travelers have already chosen the best apps for Android and iPhone and made up the 2019 rating list. We will talk about the most popular applications in each of the above mentioned categories.
Planners and organizers
Traveling should trigger only positive emotions, but for this, you have to plan everything. Here are some planners at your service:
TripIt. This is the best solution for travelers and those who often go on business trips. The application helps to keep your travel plans under control, track the way to your destination, and even notify of new loyalty programs from the airline company.
Roadtrippers. This app is beneficial to travelers because it can plan a route, as well as help in finding restaurants and booking hotels along the way. The user can find and add interesting places to bookmarks. It is particularly helpful for traveling around Canada or the USA.
Pocket Earth. This is a scheduler for iOS platforms. This app helps to create a detailed route based on the relevant maps. There are also built-in guidebooks, where the user can mark what to visit.
You might also like TouristEye for planning tours, or GoEuro for arranging trips to Europe. There are also unique apps that will help you pack your suitcase and forget nothing—uPackingList and PackPoint.
Bookings
Booking apps significantly facilitate the task of choosing an apartment abroad. You will always know where to stay and whether the hotel room is worth its price or not.
Booking.com. This is perhaps the best fully-fledged hotel booking solution. The base of this platform contains about half a million hotels and hostels around the world, and this list is constantly updated. You can find a room anytime, anywhere, even if you urgently need a place to sleep.
Airbnb. An example of the reliable marketplace for those who want to rent an apartment or a room. Here, tenants and guests can find each other and arrange a vacation rental. The service guarantees safety and reliability.
Trip.com. This application is developed by a global agency that provides all types of travel services, ranging from hotel booking to air ticket buying.
Also, users often opt for TripAdvisor, Hotel Tonight, and Kayak. If you want to track the status of flights, then try the FlightAware app.
Translators and phrase books
There are apps that will help you overcome the language barrier and feel comfortable in a foreign country.
HiNative. This application is great for both travelers and those who want to learn a new language. Here, you can consult a native speaker on how to pronounce the word correctly, on different forms of words, etc.
Bing Translator. This is a solution from Microsoft to quickly translate phrases and texts.
Duolingo. Perhaps, this is the best app for those who want to learn a new language. It features lessons, educational games, and even exams. The platform has a very broad language base. There's even the Klingon language!
Plus, you can check the apps like Drops or Babbel, which can also translate texts and help you learn foreign languages.
Maps and navigators
As a traveler, you might have asked yourself at least once: "Where am I and where should I go next?" To facilitate the task of planning your route, the developers created the map-based apps.
MAPS.ME. These are detailed maps available offline. With this app, there will be no awkward situations, if your device suddenly loses connection to Google Maps.
HERE WeGo. This is a mapping solution from Nokia, which also allows you to plan routes offline. Just download it to your phone and use anywhere you go.
OsmAnd. How to get from point A to point B? This app will map a detailed route and give directions, tracing your current location.
If you want to navigate to the desired location effectively, AroundMe and Yuggler will also come in handy. They will tell you about the places of interest around you.
What else might be needed?
Of course, it is difficult to foresee what else might be needed when traveling. But, experienced tourists also advise using the following apps:
XE Currency Converter is used for calculating the currency rates and understanding the cost of goods in a foreign country.
WeatherPRO delivers reliable weather forecasts for the requested city.
SAS Survival Guide provides you with tips on how to survive in emergency situations.
Wiffinity ensures that you always have an Internet connection.
First Aid gives access to medical emergency information and expert advice.
We hope that these applications will help you to be ready for any situation while on vacation. May your trip bring only positive emotions and pleasant experiences!