Best Honeymoon Destinations in India to Consider
One of the best honeymoon destinations in India might just be the romantic getaway you've dreamed about for years.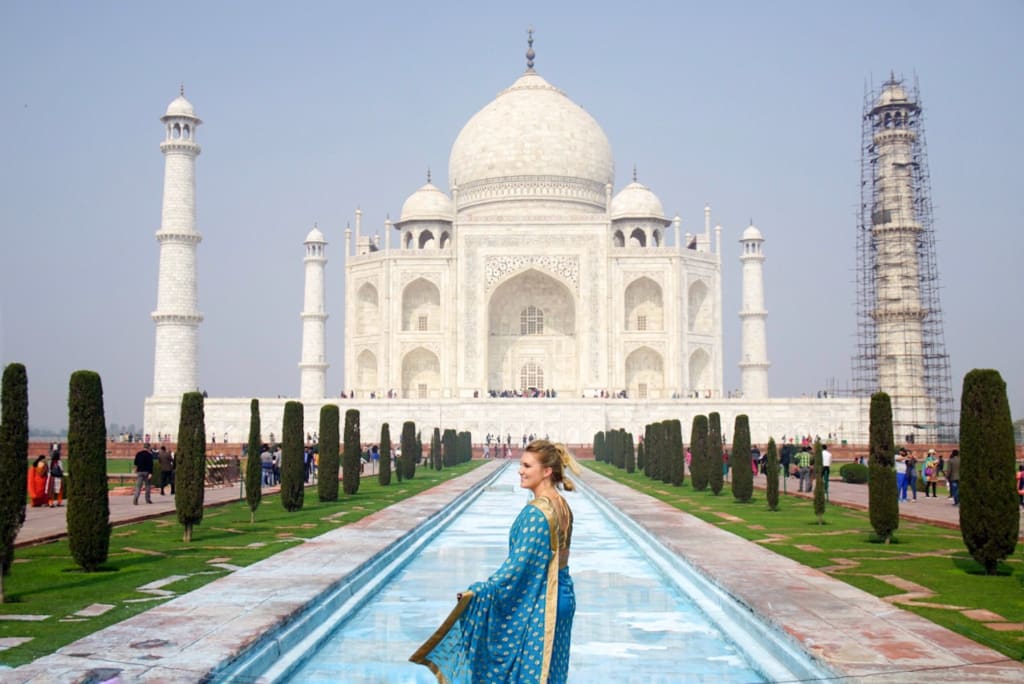 Your honeymoon destination should match you and your partner's personalities. And in India, there are hundreds of thousands of locations that can offer the perfect place for you to celebrate your new lives together.
However, with all of these options, it can become difficult to narrow down the ideal destination to truly appreciate India's wonder. That's why we have come up with ten of the best honeymoon destinations in India that will match the romantic getaway you've always dreamed about. Bonus tip for all the future wives out there: don't forget to prepare yourself with essential travel tips for women visiting India, too!
Golden Triangle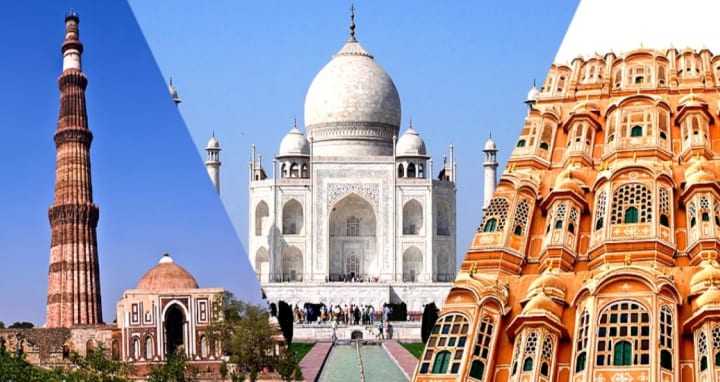 Though the Golden Triangle is a tourist circuit, it is one of the most famous and beautiful honeymoon destinations in India. It connects the national capital Delhi, Agra, and Jaipur in a triangular shape, hence the name. To complete the trip, it can typically be done by coach or private journey through a touring operation. If this sounds like you and your partner, Orbitz features a private three-day tour.
It is a beautiful route of about 450 miles that grants the spectrum of beauty that the country's landscape provides. However, it is a lot of traveling to do for a honeymoon. So this is perfect for the adventuring couple. We suggest visiting during the months of October to March for the best experience, and to avoid the crowds. But it's not great for a couple who would like to sit in the sand on their vacation. Though there are plenty of places to do this in India elsewhere.
Next, among the best honeymoon destinations in India, is Himachal Pradesh, a state located in North India. On the border of the states of Kashmir and Jammu, the most popular town is Dalhousie, at a height of 1,970 meters above sea level.
Tourism is a large contribution to the town's economy, and rightfully so. The town is filled with scenic views, luxury hotels, and breathtaking landscapes. This is a perfect honeymoon location just for the sightseeing. Romance is at a high in this town, and in this state as a whole.
Kerala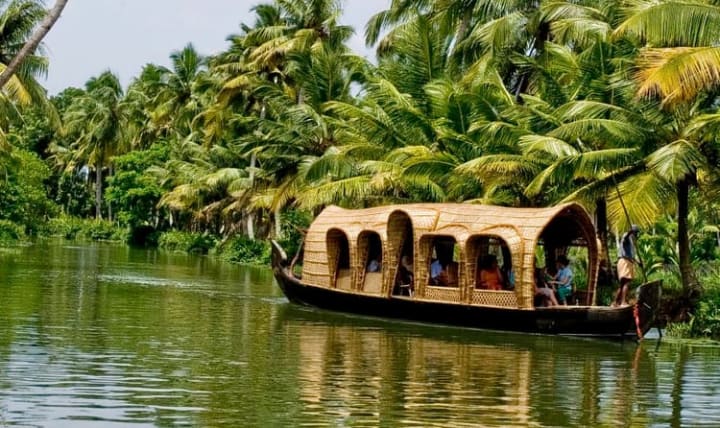 If you're looking for a scenic location for your honeymoon, Kerala does not disappoint any of its visitors. With sandy beaches, incredible waterfalls, exotic wildlife, and endless scenic views, these are just some of the breathtaking attractions that Kerala has to offer your honeymoon. As one of the top tourist destination in India, Kerala has brought people to the country for decades.
If you picture your honeymoon filled with seafood, white sand, and palm trees, then this is the perfect destination for you. Some of the most popular attractions of Kerala are Thekkady, Kollam, Cochin, Alleppey, Munnar, and Kovalam. But to really be sure you're getting the best out of your honeymoon, we would suggest reading up on Lonely Planet's travel guide of South India and Kerala.
Andaman Islands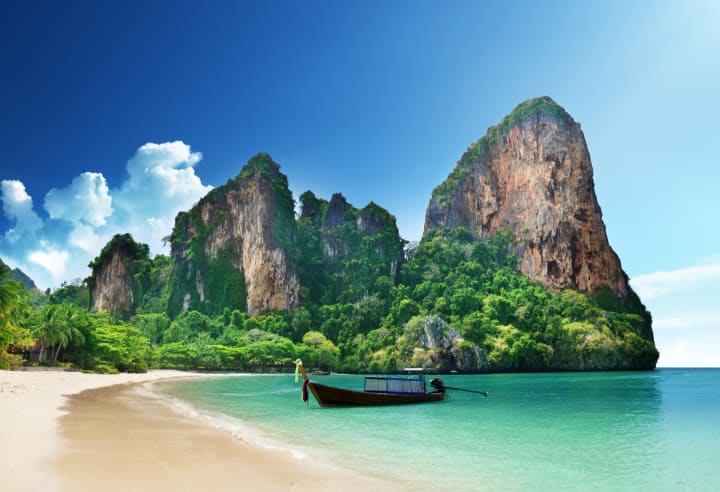 When thinking of the best honeymoon destinations in India, the Andaman Islands are one of the first locations to come to mind. They are located off the east coast of India in the Bay of Bengal. As one of India's most popular tourist spots, the most captivating places have to be the exotic beaches and tropical rainforest.
With so many opportunities to take in the white sand and turquoise water, what more could you ask for from a honeymoon destination? When you think honeymoon, you think of a tropical island, don't you? Take in the corals and fish by snorkeling, sea walking, windsurfing, and more. To best explore the Andaman Islands, check out LonelyPlanets' travel guide.
Goa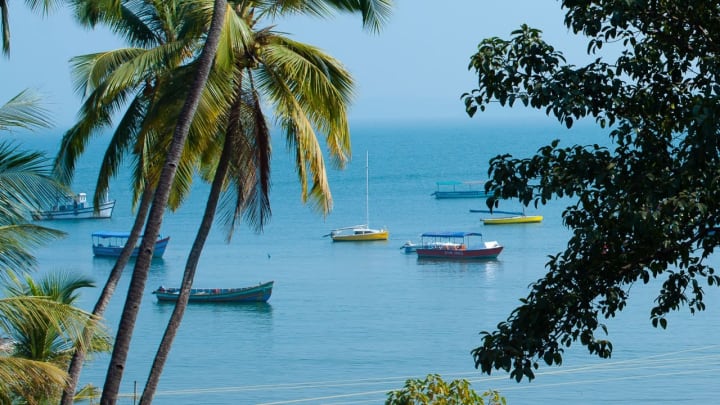 Goa might be the smallest state in the Konkan region, but it still remains to be one of the most popular tourist destinations in India. Goa is most known for their incredible architecture. As a well-known place of worship, the world heritage architecture is breathtaking. The state has a plethora of international and domestic tourists each year, for good reason.
Some of the most popular beaches and tourist attractions include Baga Beach, Anjuna Beach, Vagator Beach, Colva Beach, Dudhsagar Falls, Aguada Fort, and the Sri Mangueshi Temple. You and your partner can enjoy delicious seafood, deep sea fishing, beach nights, parasailing, and windsurfing, all during tours offered by Orbitz. Specifically, Orbitz offers a private evening tour with a river cruise and dinner included.
Kashmir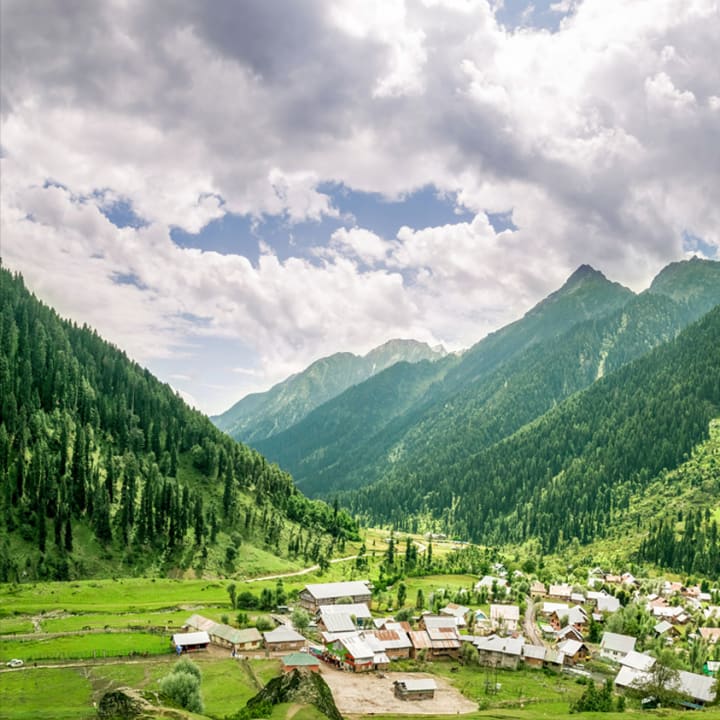 Kashmir is one of the most incredible honeymoon destinations in India for one thing: their breathtaking vistas. However, this is also one of the most incredible honeymoons if you want to enjoy some snow-clad mountains. Of course, this depends on the time of year, but Kashmir can provide a nontraditional honeymoon for those who want to cuddle up inside a log cabin to escape the cold for the night.
Also incredible, the fields of wildflowers and the Dal Lake are both examples of Kashmir's impressive beauty. Take a gondola ride together, or simply sail the Dal Lake, which was featured in the movie Kashmir Ki Kali.
Rajasthan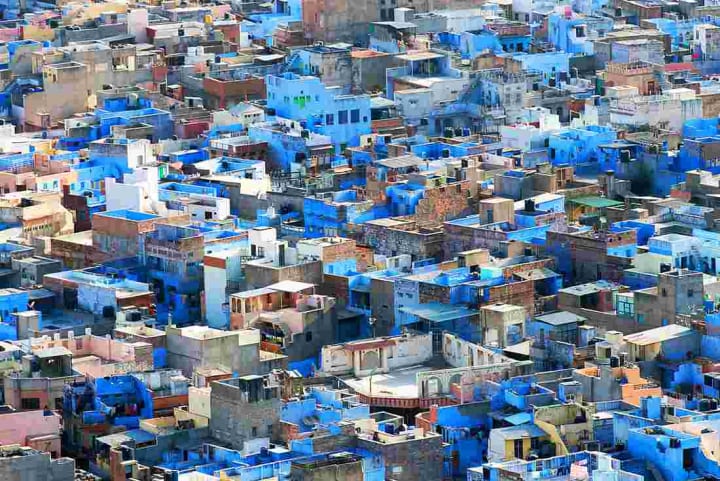 Rajasthan is known as the land of kings. And as India's largest state by area, its capital is Jaipur, part of the Golden Triangle. Jaipur happens to be one of the most romantic places in India, as home to a royal palace, temples, gardens, and forts.
There is plenty to see here, but we would suggest honing in on Jaipur for the majority of your stay. They are also known for their incredible performing arts programs and the Rajasthani cuisine and culture. You'll never forget a visit like this. Plus, staying in a hotel in Rajasthani is not expensive, thanks to Trip Advisor.
Uttarakhand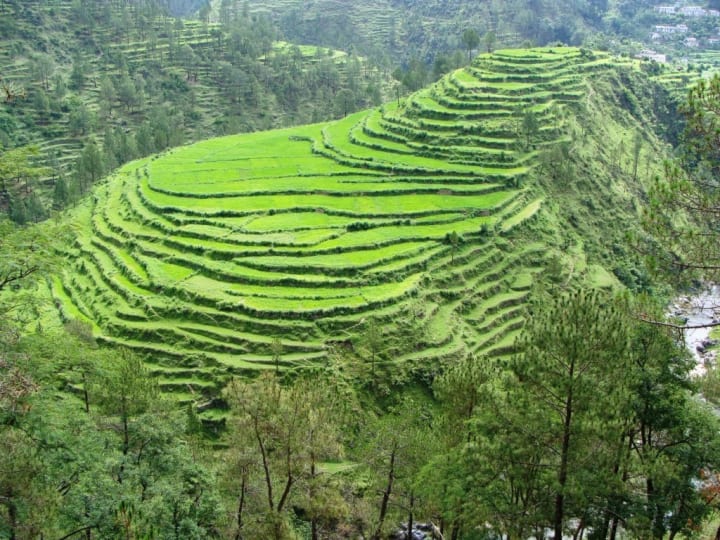 Uttarakhand translates to "Land of the Gods." This can be attributed to the many Hindu temples and pilgrimage centers that can be found throughout the state (you might even find some hidden erotic art in those temples *wink, wink*). Uttarakhand has so much to offer newlyweds looking to celebrate their wedding. And as one of the top honeymoon destinations in India, one of the most incredible experiences is to take a tour of Uttarakhand.
This tour will include charming scenic hills, beautiful landscapes, sky-touching mountains, and much, much more. You don't visit a place like this for only a few days. So pack your bags and take in Uttarakhand, India. How about a riverside manor?
Lakshadweep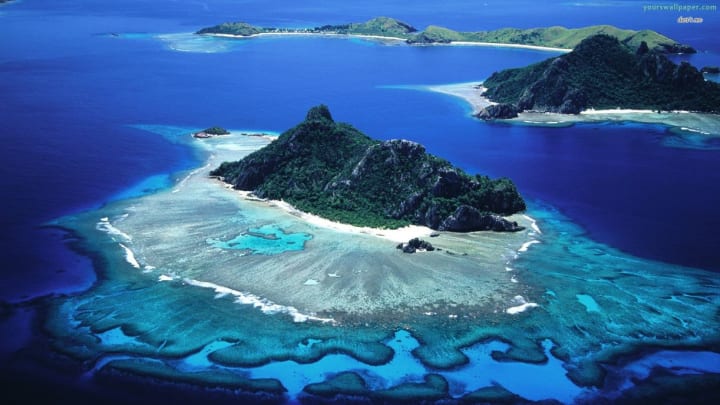 Lakshadweep is just west of the coast of Kerala, in the Arabian Sea as an archipelago of 26 main islands. We suggest this archipelago for newlyweds because it is one of the most beautiful places in the world. With incredible islands filling the destination, you can take your pick. However, only ten of the islands are inhabited by people and devoted to tourism. We suggest spending the day touring Lakshadweep.
Lakshadweep features secluded beaches, natural vistas, and many tourist attractions to enjoy the complexity of the islands. Explore the golden sandy beach and clear waters of the Arabian Sea with your love.
Tamil Nadu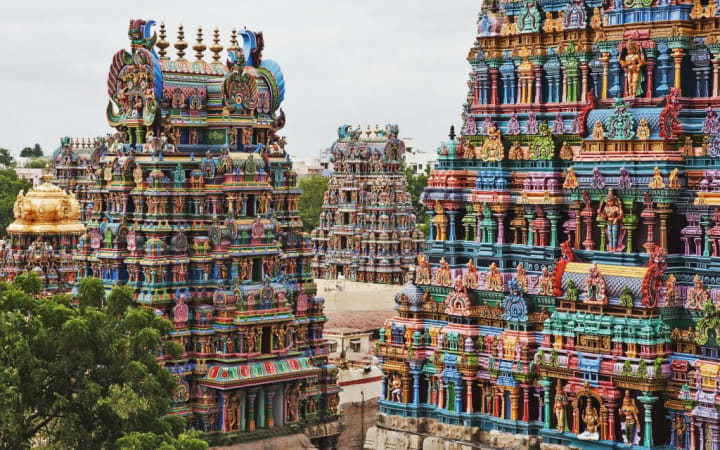 Tamil Nadu is last among the top honeymoon destinations in India, but we want to focus specifically on Kodaikanal. Kodaikanal is a city in the hills of the Dindigul district located in the state of Tamil Nadu, India. Tamil Nadu means "The Gift of the Forest" while Kodaikanal means "Princess of Hill Stations."
This town is filled with romantic hideouts perfect for a newlywed getaway. With waterfalls, forests, wildlife, and overall beauty, this is the perfect way to celebrate your new lives together. And best of all, Kodaikanal offers include vacation packages in luxury hotels on Trip Advisor.