Guides
India's Wonder
Eye Opening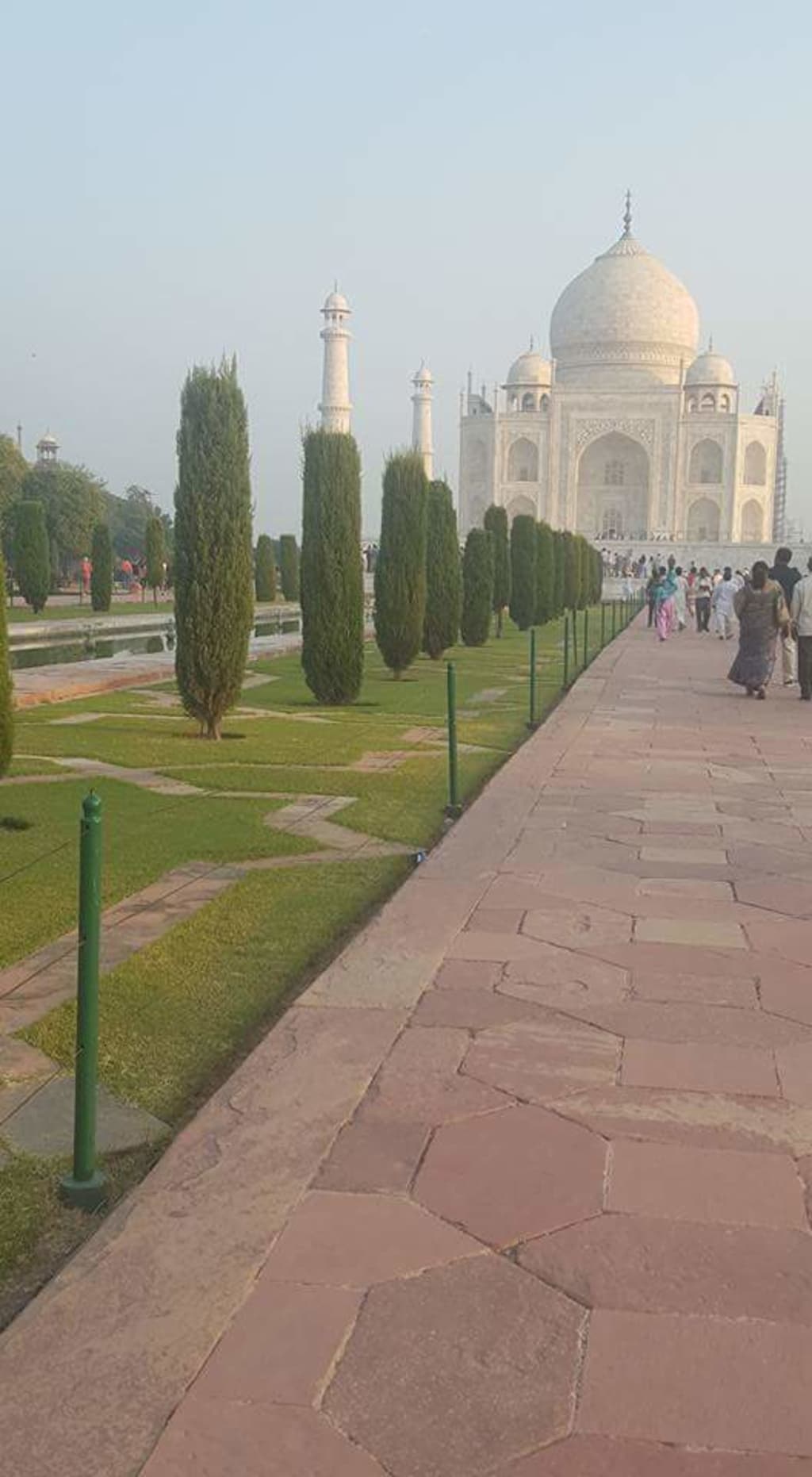 Not at all what I expected of India and her people.
Jaw dropping architecture; warm, friendly people and poverty that is overshadowed by the citizens of this realm. Their happiness to invite you into their humble homes is overwhelming. Families just do what they have to so as to survive a life of extreme poverty and desolation. The opposite of the elite rich in the country.
From the Amber Fort to Mahatmas Gandhi's cremation site that burns the eternal flame, your senses reel with the unusual sights, sounds, and smells of New Delhi, Jaipur, and the like. It was not lost on me upon my visit to the small school session in progress in what looked like an abandoned building.
The mixed band of beautiful boys and girls were so excited to see us. They could not wait to prove to us they knew a bit of English, and were proud to recite a poem to our group. They also showed off their version of the alphabet in Hindi. It was heart wrenching to see these students, many without shoes and writing paper or pencils, be so proud of what they were doing.
We were informed by the teacher that most students were there because of the food they would get at the school. At the students' homes, they were living in extreme poverty and had no other resources that we take for granted.
Tent Living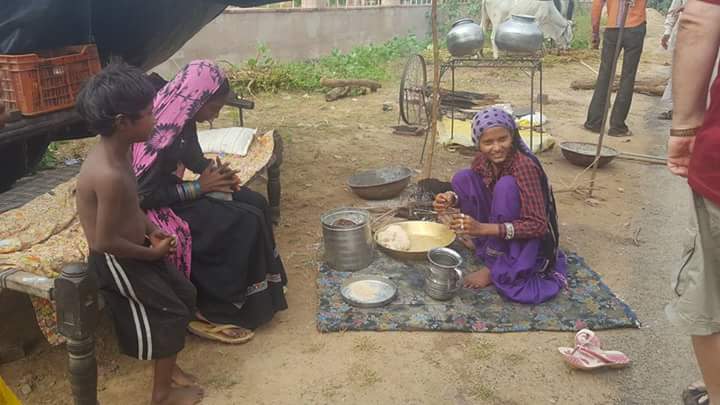 Although living in a tent, this young girl offered us her bread.. 30 people on our tour and she wanted to feed us. Most of our tour was fascinated at the little fire she built with mere little sticks. The girl's tiny bit of flour she kneaded was ready for cooking when we walked up to her tent, which by the way, was on the side of the road.
I could not help but cry when we walked just a bit down that street and saw a vendor's cart that was full of fruit. I saw a child with his mother and sibling on the side of the road lying on a blanket and he was dying. We sat in our air conditioned bus, with water, food, money, and conveniences.
This trip was eye opening, heart wrenching. I definitely want to go back to a place where my ancestors came from. I would love to find out where my roots lie within this amazing country and to try and give, volunteer, help in any way I can.
Palace Cleaner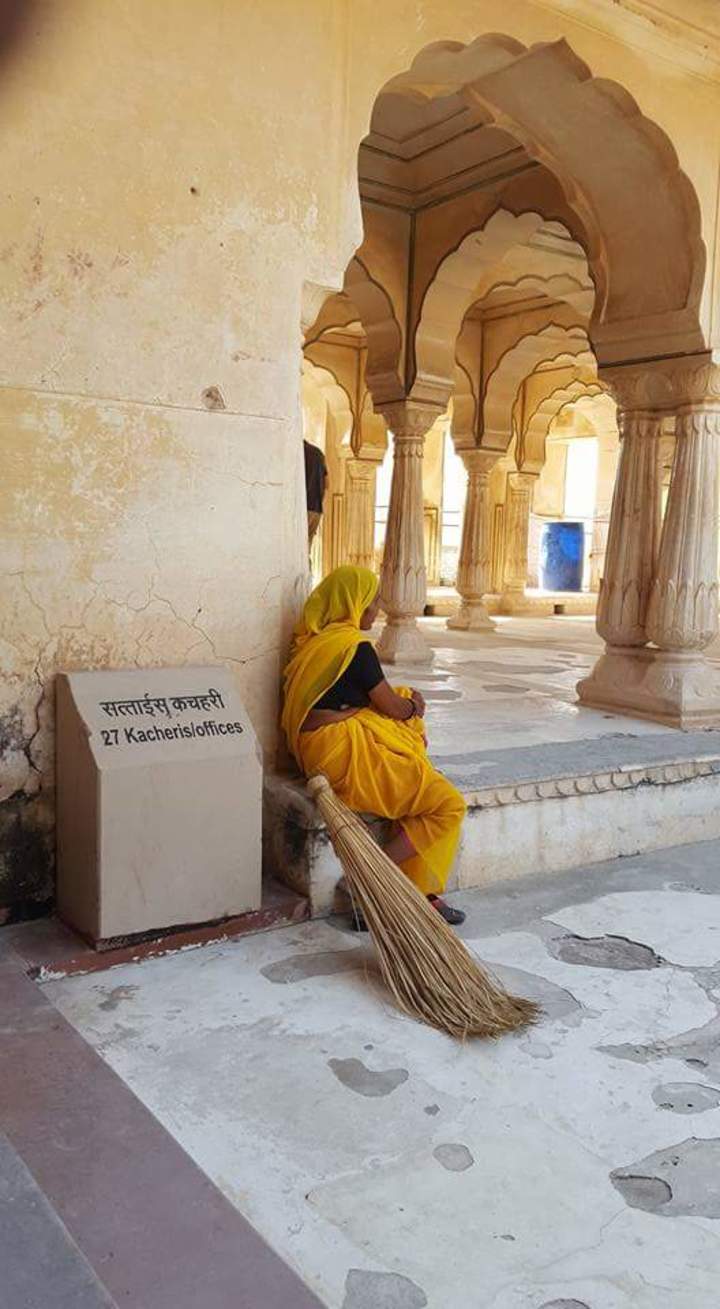 With her broom made from palm tree branches that are stripped, this sweeper takes a much-needed break from the hot India sun. I grew up in the Caribbean and we would help my grandmother and aunts make this type of broom from the branches of the coconut trees. I saw here at this fort many women cleaning the gardens and the interior buildings in the very manner.
Near Jaipur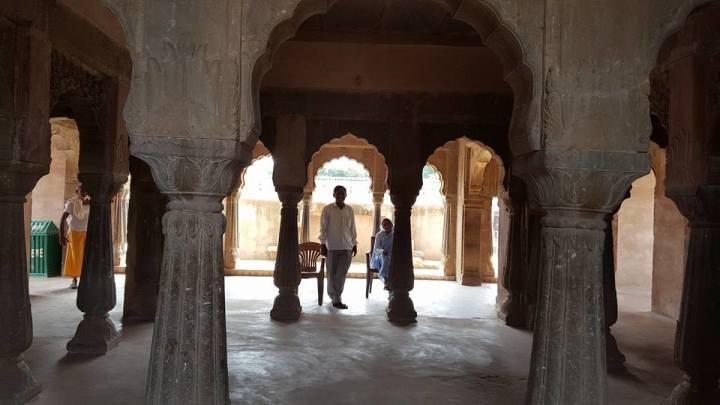 This is the entrance to the step well, with over 3500 stairs and more that thirteen storeys' down into the ground. Water would be carried from the bottom to the top of the well on top of the heads of Indian women in sarees. This method is how they saved water in the rainy season. When the drought came, the step well was a saving grace.
Emperor's Summer Palace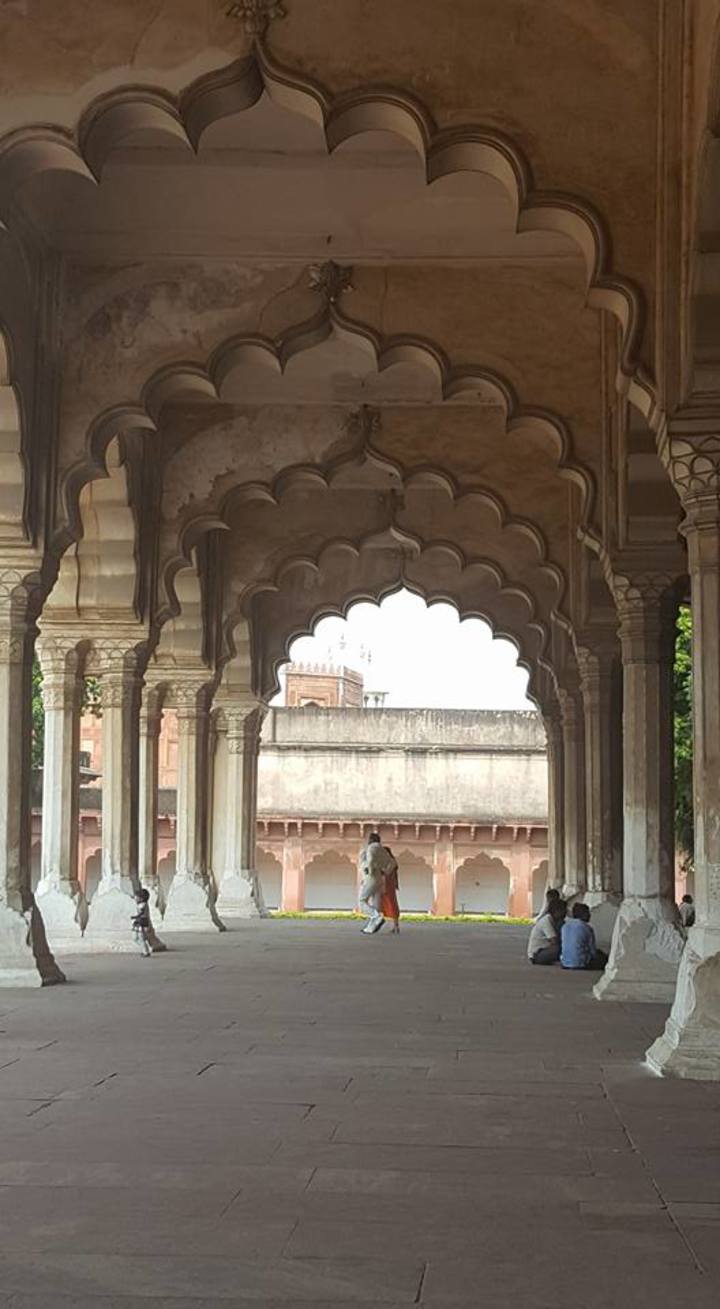 The Amber Fort is a beautiful architectural wonder. This amazement is located in Rajasthan India. Interestingly, it is built with both Hindu and Muslim influences. This picture shows the hall of public audiences. Visitors can choose to walk up to the fort or take an exciting Elephant ride to the top of the hill where it sits in Jaipur. We walked as the Elephants were occupied with another festival going on at the time.