Avoiding Trouble in Rome, Italy
Here's what the guide books don't tell you about The Eternal City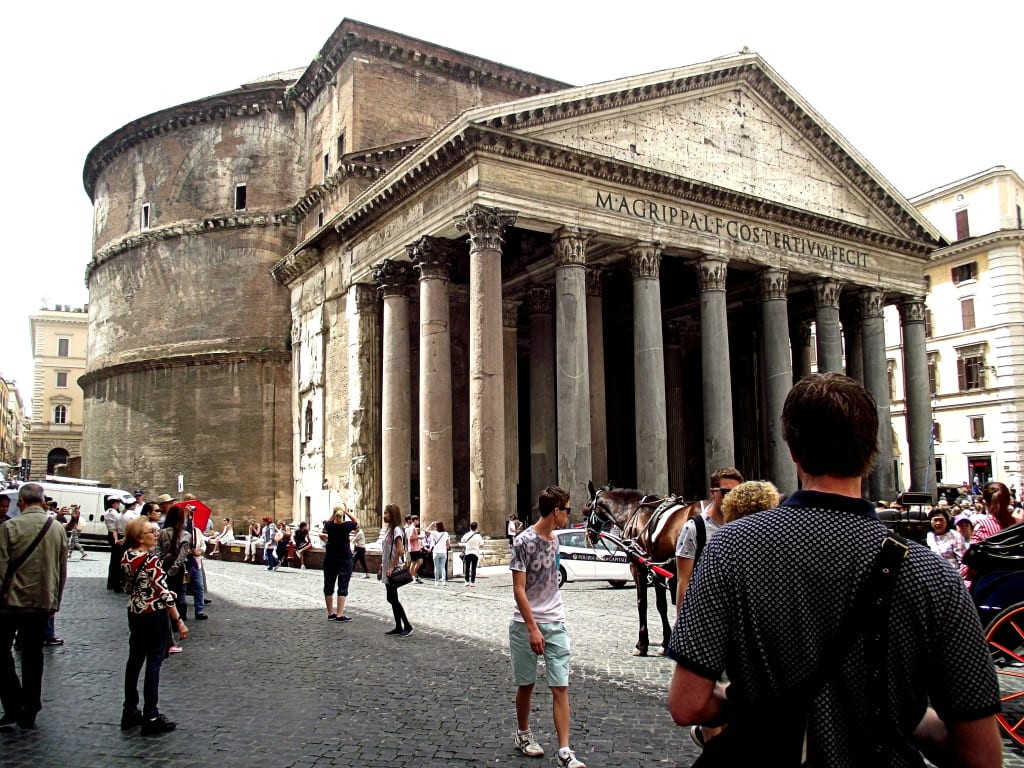 The Pantheon. Photo by the author.
Listen, I love Rome. I really do but now that we're free to travel again, I have to fill you in on what to expect from the Eternal City. Masochists will love Rome. So will anybody else drawn to stress and anxiety. Don't get me wrong, Rome has a lot of things going for it. Historical buildings, pizza, magnificent museums, pizza, stunning churches, pizza. Did I say pizza? Over nine million tourists a year visit the city and, for the most part, Rome is prepared. Yet there are a few trouble spots that can turn a Roman holiday into a Roman nightmare.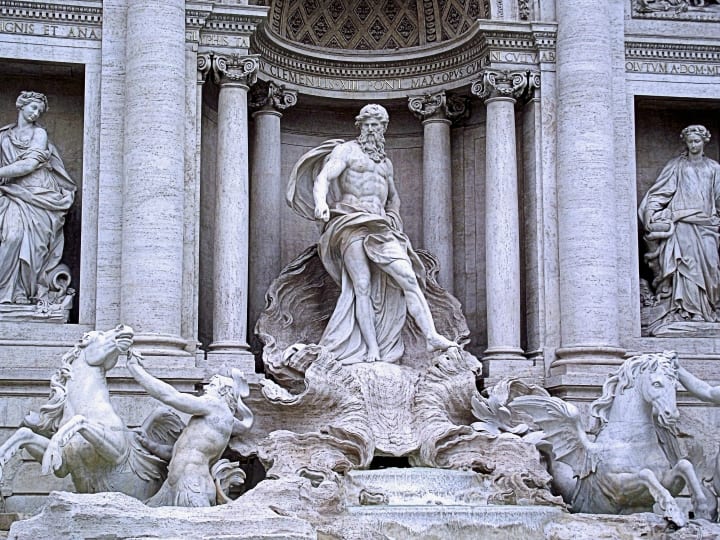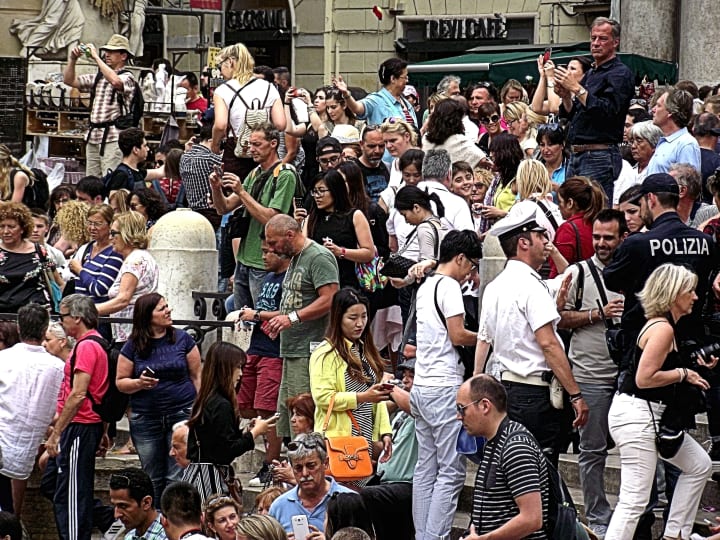 1.) Crowds. Rome is always crowded and those walking tours led by tour guides with flags or umbrellas only make things worse. These human centipedes shuffle, and I do mean shuffle, along the sidewalk and hold up the rest of us with places to go. They're everywhere but particularly dense around the Vatican Museum and the Trevi Fountain. Especially the Tevi. The Fountain is hemmed in by narrow streets that funnel pedestrians into the site like sheep to the slaughter. Good luck with getting a clear view. Keep in mind there are equally impressive Bernini sculptures ten minutes away in the Piazza Navona, an open, less congested public plaza. Best to visit the Trevi, or any other public attractions for that matter, in the evening or early morning when the crowds are thinner.
2. Line-ups. Why book ahead online when you can spend hours in the baking sun waiting for entry into the Roman Forum or the Colloseum? Okay, sometimes you just can't avoid it. Rome has a lot of free sites, like the Pantheon, in which case you just have to grin and bear it and wait your turn but where possible, buy your tickets online. You'll still have to line up at the popular sites but the ticket holder's line-up is always shorter.
3. Local Restaurants. This is one of the reasons you're here, for authentic Italian food, right? North Americans accustomed to mushy mac and cheese will get a surprise digging in to real Italian pasta which is cooked al dente meaning firm not soft. Tender palates should order ben cotta (well-done) or troppo cotta (overcooked) or just tell the waiter you'd like your pasta cooked North American style and be prepared to endure their disapproving sneer but hey, it's your vacation. Or you can forget about pasta altogether and order pizza. Did I mention pizza?
4. Don't Be a Jerk at the Sistine Chapel. There are "do not take photos" signs everywhere yet there's always someone trying to sneak a photo of the famous ceiling. You'll get yelled at by the custodians although to be honest I never saw them confiscate a camera but why bother? The Chapel is a relatively small room and your shot, squeezed in as you are against your neighbor, is likely to include someone's head or shoulder. What you see in the guidebooks is exactly what you get. There are no other vantage points. Buy the damn postcard.
5. Rome's Inadequate Metro. Rome's subway system is cheap and easy to navigate. Trouble is, it doesn't service the main tourist sites very well. Sure, the Colliseo stop delivers passengers to the foot of the Colosseum but the other stops, Spagna, for the Spanish Steps, Lepanto for the Vatican and Barberini for the Trevi Fountain require a healthy walk. Rome's subway system, acknowledged by the city's fathers to be woefully inadequate, is perpetually overcrowded. A subway extension has been in the works for years now and it still isn't finished. Patience is advised.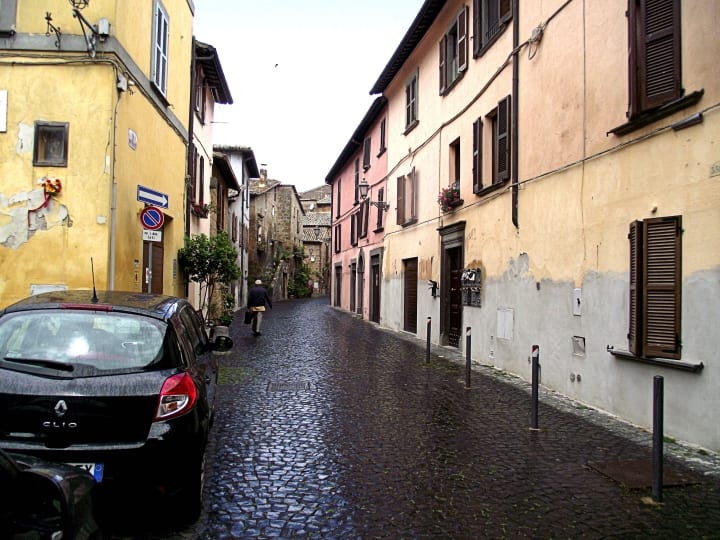 6. Trastevere. This is the vibrant part of Rome west of the Tiber and south of Vatican City. Funky and alive, it's the home of numerous bars, restaurants, hotels and Airbnb's. Chances are you'll end up here. Most tourists do. So what if the cappuccinos are overpriced? But density has its drawbacks. Garbage collection is a problem in Rome and the city, bless its heart, is trying to do the right thing by placing huge green-colored recycling bins along its city streets. Every night after the bars and restaurants have closed, dutiful employees take their empties to the bins and toss them in. With great enthusiasm I might add. The narrow streets only amplify the sound of breaking glass and just as you nod off a second time, the trucks arrive to pick up the evening's deposits. Earplugs in this part of town are highly recommended
8. Snooty Pizzerias. Pizza is a staple but selling pizza by the slice is a relatively new phenomenon; Romans prefer to sell you the full meal deal and in fact, can get stroppy if you ask for less, as in "we'd like to share a pizza." Roman pizzas have a thicker crust with raised edges and are lovingly prepared. The locals are very proud of their creations. Unless it's on the menu, you won't get a Neapolitan pizza (the crust is thin and slightly charred and the cheese pools in the middle). Romans find that kind of pizza inferior, presumably because it comes from Naples, but some people, like me, prefer it. Feeling playful? Ask a Roman pizza joint for a Neapolitan. It'll really tick them off.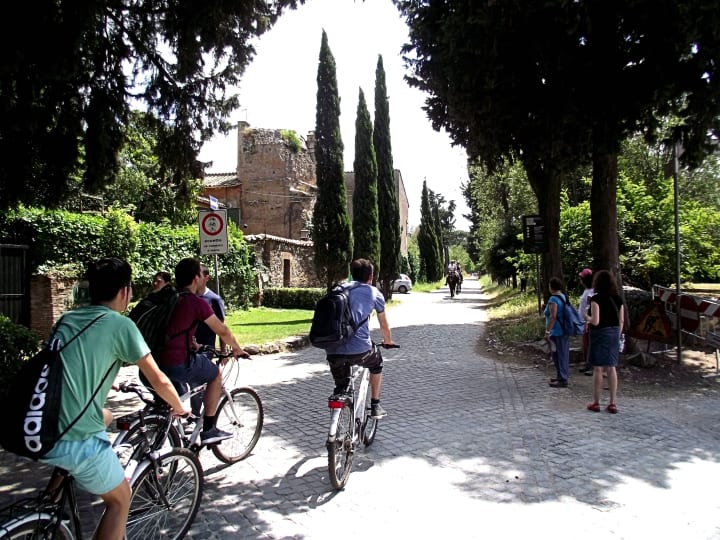 Now that you know the drill, go ahead and jump on that plane. Sure, there are some troublesome elements you have to look out for but Rome more than makes up for it with once in a lifetime sights and experiences. You'll have a swell time. Honest.
About the Creator
Former television news and current affairs producer now turned writer. Thanks Spell Check. Visit my web page at https://woodfall.journoportfolio.com
Reader insights
Be the first to share your insights about this piece.
Add your insights