Armchair Traveling to Every Country Through Art
Be a witnessing part of my world illustrations project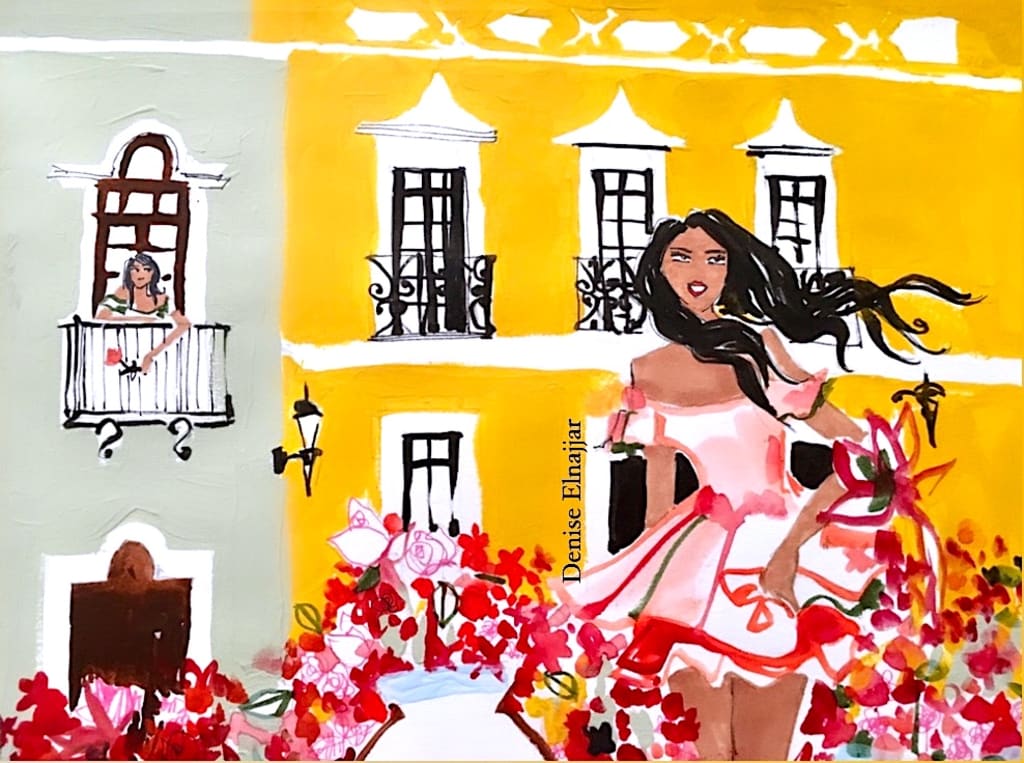 Illustration I did of Campeche, Mexico, to celebrate Cinco de Mayo in quarantine 2020.
For this great Vocal Challenge supported by Memberful, I'd like to implement a project I've long thought about, dreamed about, and want to make happen!
First, I'll introduce myself. I'm Denise Elnajjar, a fashion and lifestyle illustrator and mixed media artist, based in the metro NYC area. I started drawing before I knew what drawing was. A few years ago I left a full-time employed position in order to pursue my career as an artist-- NOT an easy decision as you are essentially jumping into the unknown. But despite the difficulty of a decision like that, I had to do it, because the 9-5 life just wasn't going to work for me anymore.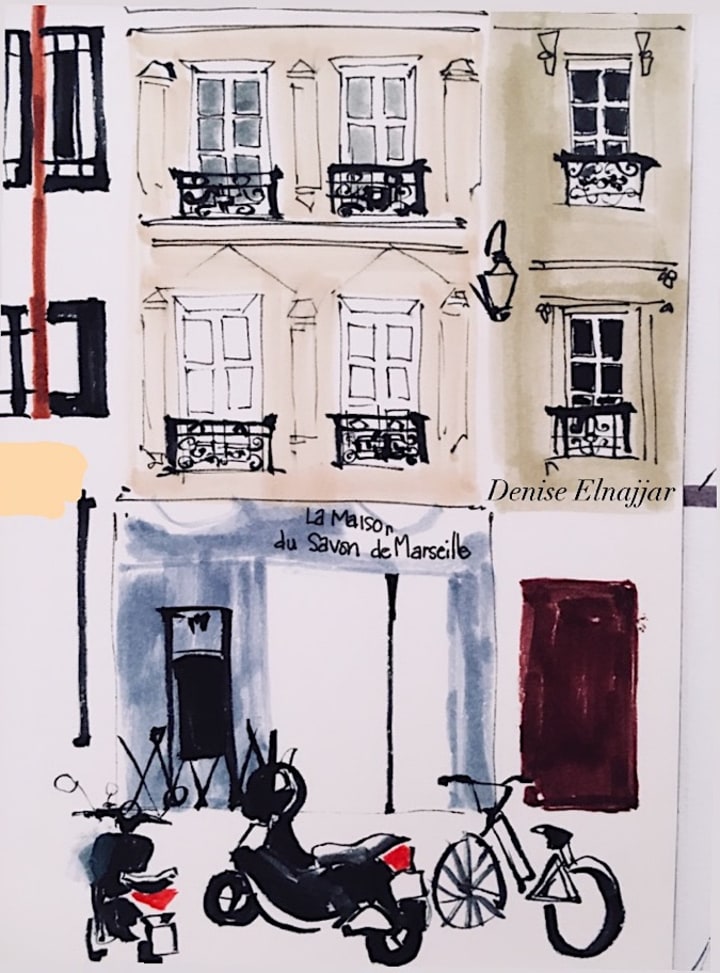 Ever since, I've illustrated mostly remotely for clients that are located across 6 continents. (Antarctica, I guess you're left! I'm open to do a commission for any of our penguin friends out there to make that happen.) Commissions have included publications, boutiques, and brands that are located in places from the U.S. and Canada all the way to London, Australia, Tokyo, Abu Dhabi. For work in 2019 (before the pandemic) I went on business to several U.S. states, illustrating live in places like DC, Miami, San Francisco and San Diego. I illustrate using mixed media-- watercolor, gouache, acrylic, ink, pastels, colored pencils, and various artist pens. I also paint on large canvas and have been part of 2 exhibitions in the past year. In school I studied international affairs. I write fiction and non-fiction when I have free time, and Vocal has been a wonderful community to be a part of since I joined earlier this spring.
For a while now I've been wanting to create a dedicated project based solely on creating and gathering illustrations for every country in the world-- while realizing I would need to cut out specific time to do so! (Drawing 195+ countries and every U.S. state involves a measure of some exploring, research, and planning, even though I'm not traveling there in person.) I've illustrated a number of countries so far in my work, and did some travel writing in 2015, but I want to create a project where I can create art for cities all over the world. Memberful would be a great way to do that and involve a community of people who want to see and be part of that journey.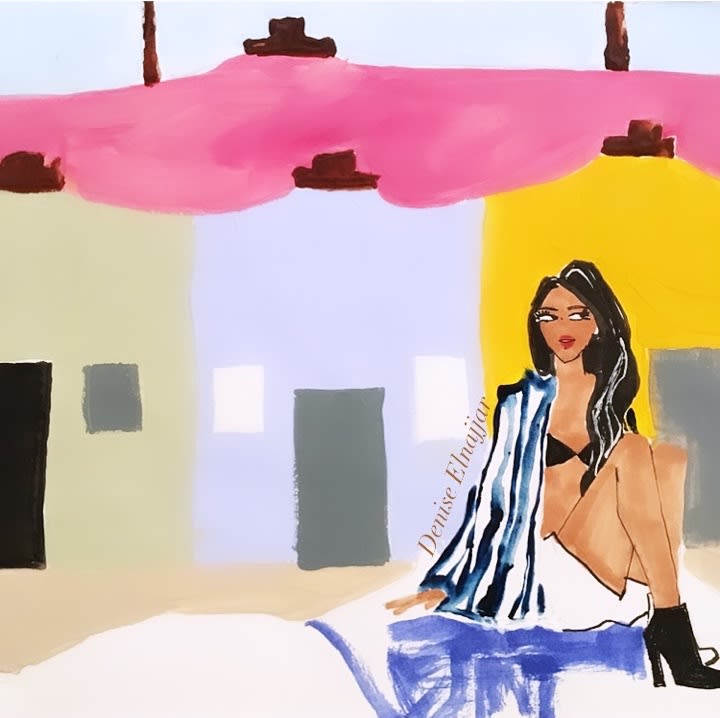 Why would I want to do this? Well, there's a number of reasons! I grew up visiting some countries in the Middle East to see family as a child, and learned firsthand that there's so much you might not know about a place unless you're actually there, especially for places that have a lot of misconceptions about them. My parents immigrated here-- Trips to Syria and Lebanon began taking place before I was 5 years old because most of my relatives didn't live in the U.S. at the time, and I can't tell you how formative that experience was for me. Later on, I visited some more countries that inspired me as an artist-- places that I knew would always be in my work. Spain, Morocco, and France were among them. (Check out my print of Marrakech available at this time on Nordstrom Rack.)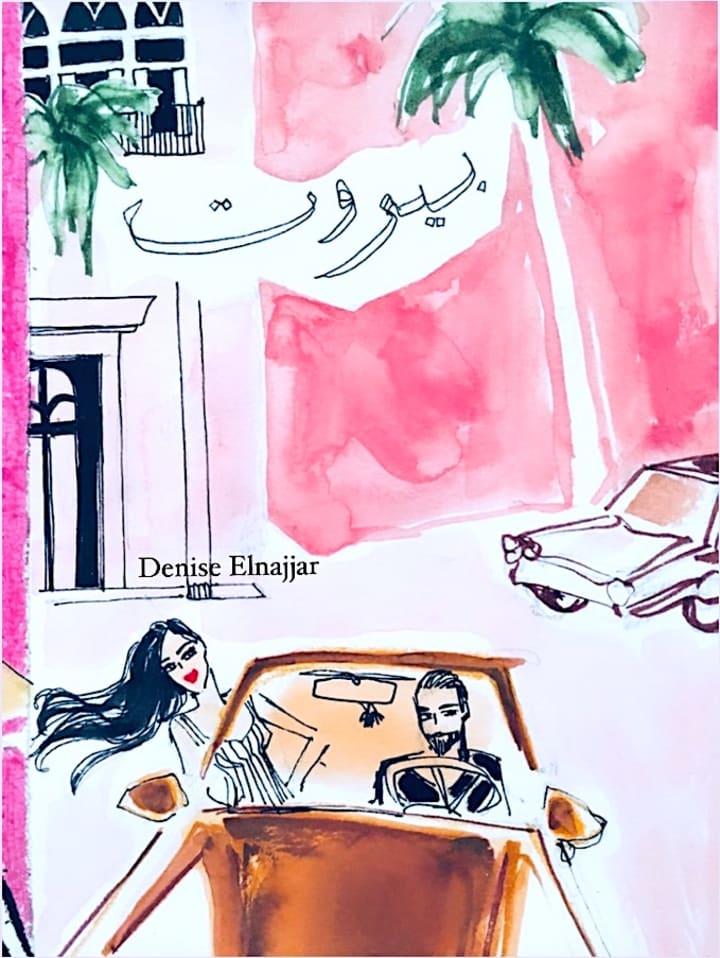 Artists always interpret the world around them in their own ways, and have been drawing their travels for centuries. Even Van Gogh loved to paint the world around him and what he saw. As for me, I'm a lover of both architecture and nature, and I want to present a vision of something remarkable and beautiful about each country. There's so much dividing people in the world right now, and messed up things going on-- so I'd love to center this project on what brings us together. It's important to note: I wish to do this in a respectful and mindful way, and I do not want to exocitize or appropriate anyone's culture.
During the pandemic I had a LOT of wanderlust in my head-- so much escapism and wanting to be somewhere else. Now that it's turning around, I still won't be going anywhere for a while-- but I'd love to be able to travel through my own art, and share that with others who would like to be part of my community.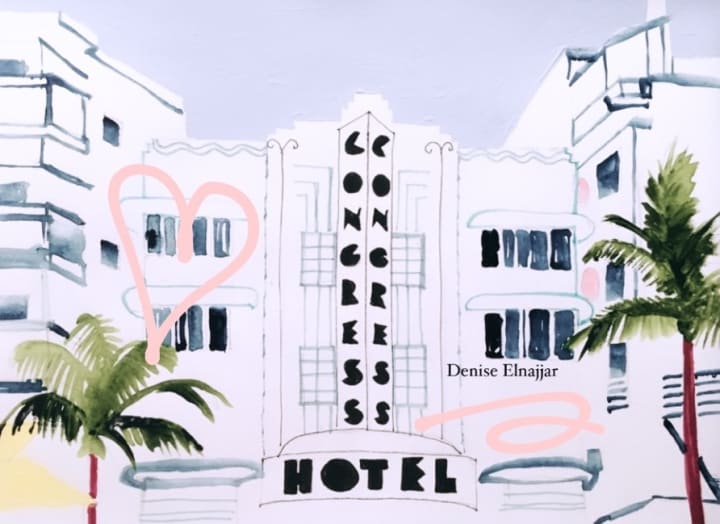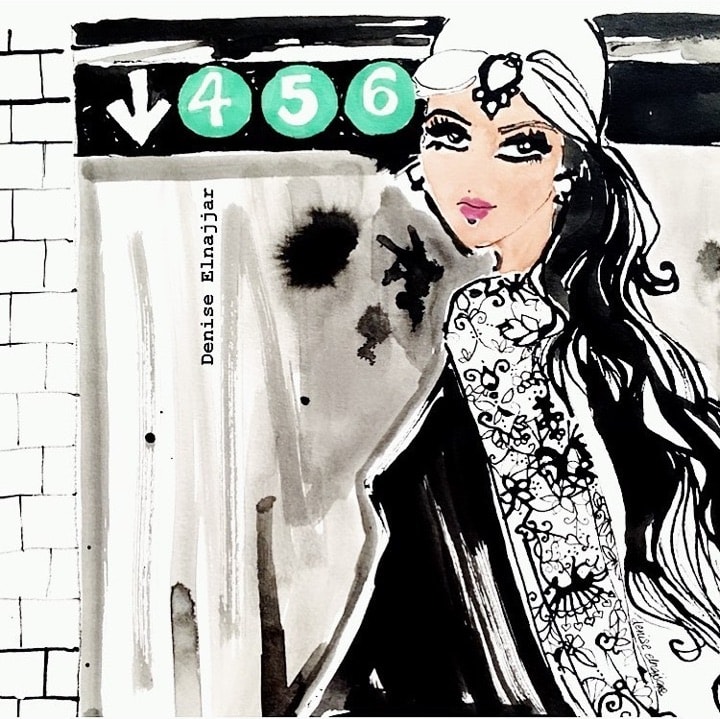 If 2020 taught me anything, it showed me more of the meaning of art as a coping mechanism. And even at my most cynical, the wonders of the world humble me, always.
If I could paint something about Zanzibar and pretend I'm there, that would be wonderful. I'd showcase the Haussmann architecture of Paris, a bar in Belize, the coast of Senegal, the mountains of Oman, sands in Seychelles and Tahiti, a crosswalk in Tokyo, and a building in Uzbekistan. I want to draw a cafe in Seoul, a market in Tehran, a street in Lagos, Nigeria, historic buildings in Goa, the white desert of New Mexico, or a boulevard in Buenos Aires. I'd focus on aspects like cities, topography, design elements, and more. Some drawings and illustrations may be in various styles-- one might be like an urban or skyline sketch, another might be a colorful explosion. Either way, each one would showcase something about a place in the world.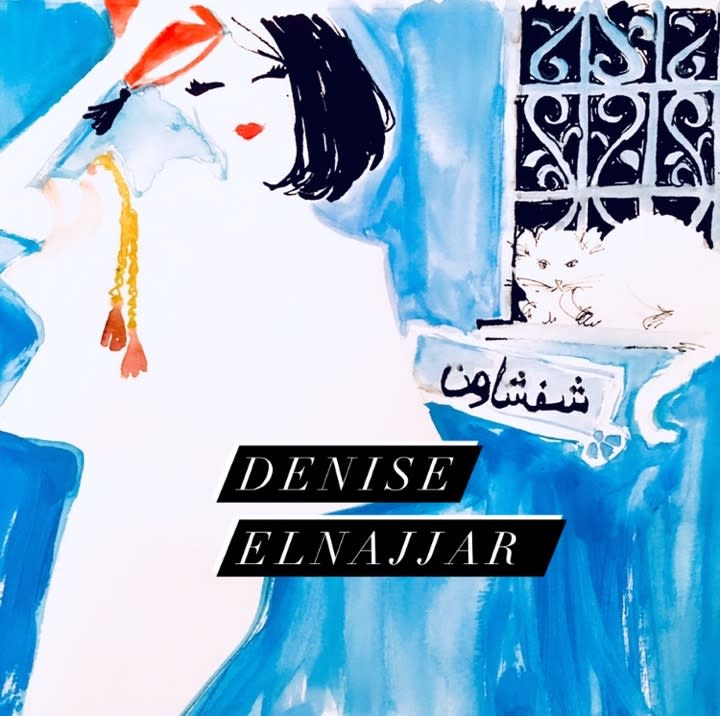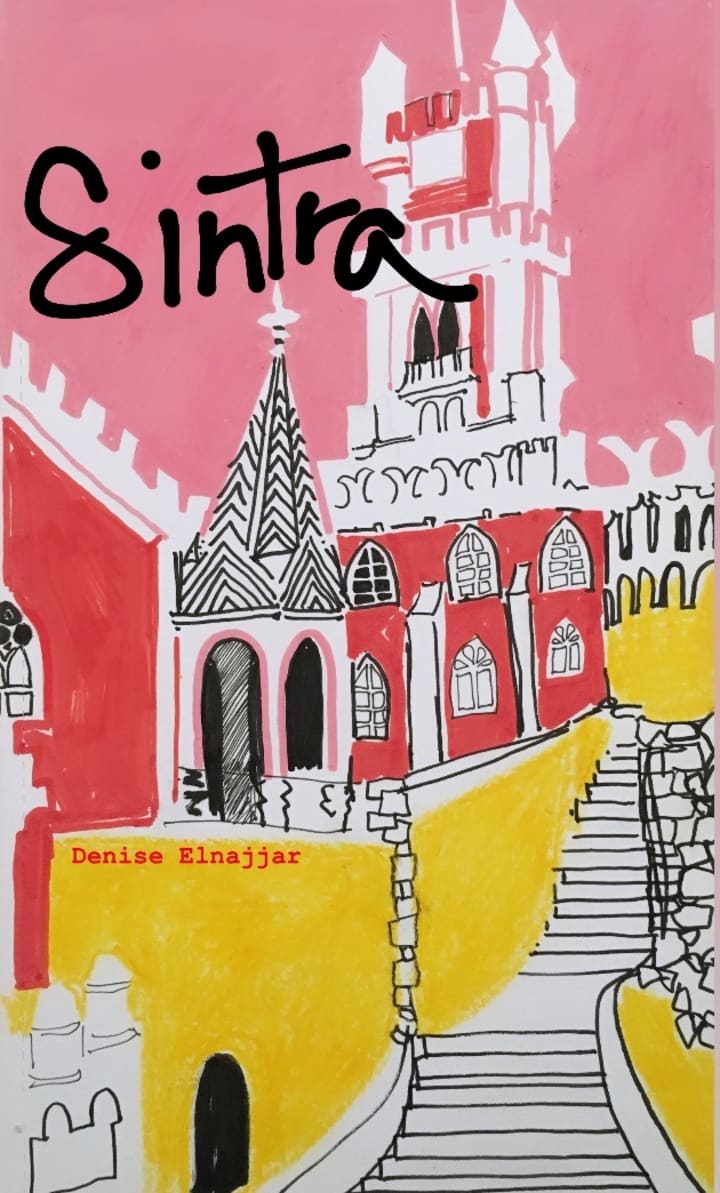 I like following travelers like Jessica Nabongo (the first Black woman to travel to all 195 countries, check out my Vocal article on her) and Youtuber Drew Binsky (also has traveled everywhere) because they show the little things we can appreciate in the travel community about each place, in its own incredible and educational way. They both remain mindful of the milieu, local customs, and history around them no matter where they go, and they show how some of the most underrated places can be life-changing. I recognize that going everywhere in the world would be its own dedicated goal and for some folks it's a career, because it involves time and funds to make these things happen. It can be a HUGE luxury that I or many others simply can't pursue, especially since going from place to place all the time isn't realistic for most people's situation. Most of us are busy with everyday life, many of us are bogged down by it... So I want to draw these things instead. :)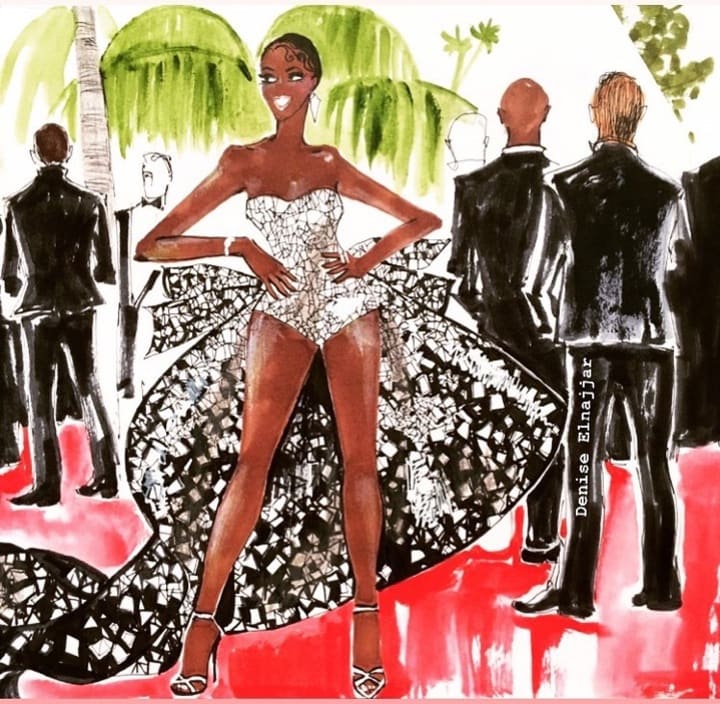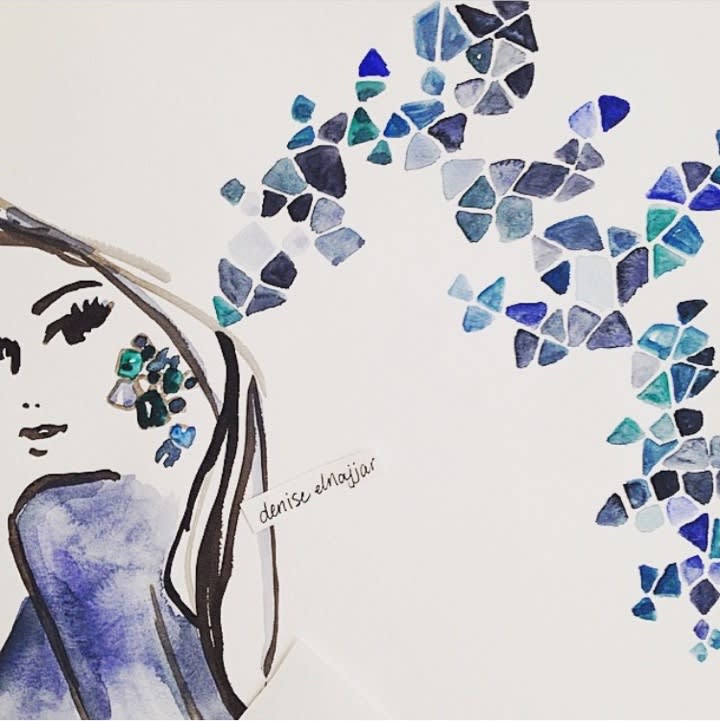 My art and I are a one-woman show, and I'm a realistic person-- I cannot personally visit most countries in the world. But my paintbrush can! And I want my art to be limitless.
So while I will never be on Drew Binsky's level, join me as I prepare to jet off with my paintbrush instead! Because last but not least, when I complete this project, I'd honestly love to turn it into a collection or series of prints, and an art book to publish. Drawing something for every country and U.S. state will be no quick task! Like all great things, art needs time to create and nurture. My idea is to create 1-5 illustrations for this project per week, and share it with my audience and supporters to their inboxes. In that, you can hopefully find a piece of joy, wonder, or even escapism to lift us away from our daily struggles. Help me make this dream come true. <3
Thanks for reading! If you liked my article feel free to click the heart below. If you like my work be sure to visit my Instagram @deniseelnajjar.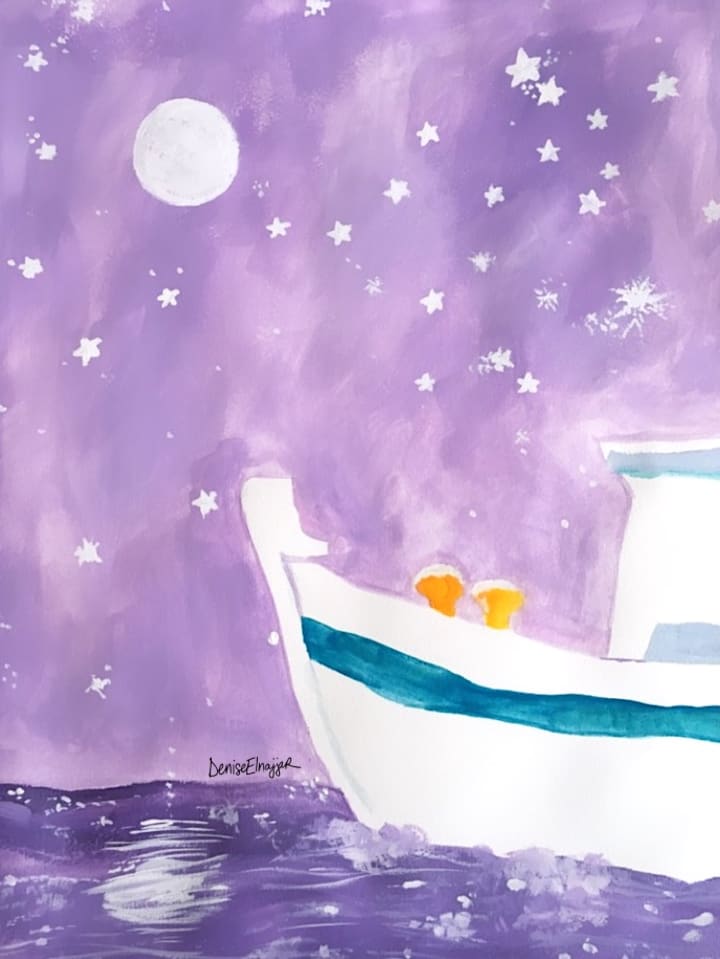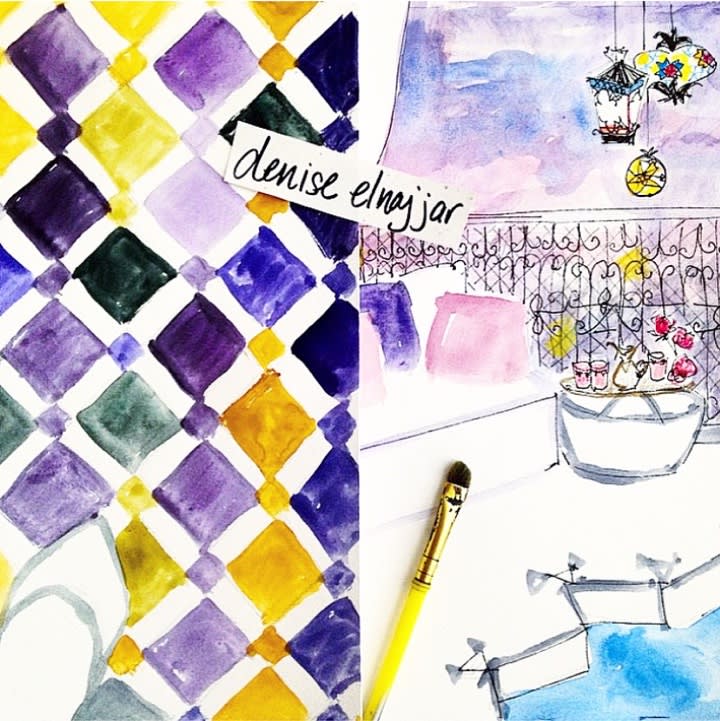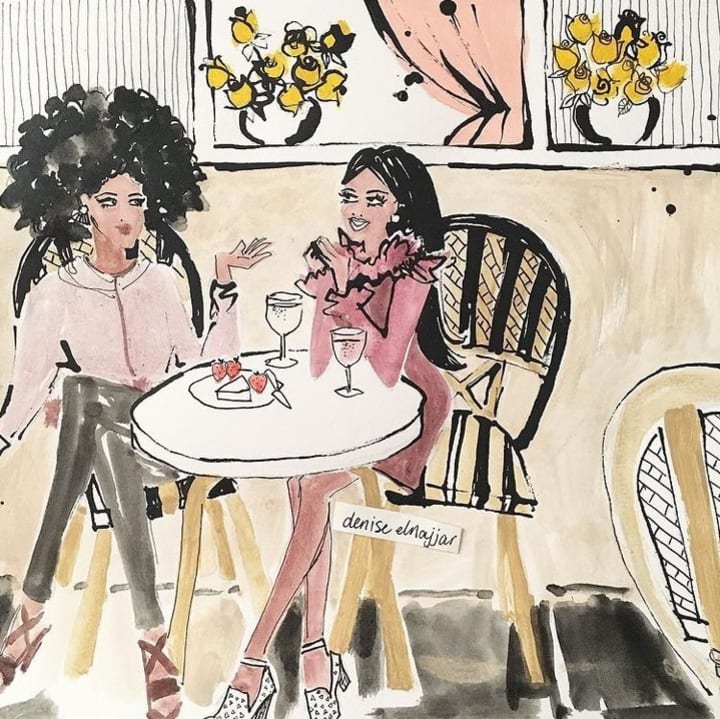 About the Creator
Fashion + Lifestyle Illustrator, Mixed Media Artist. Creator of The Painted Atlas- tour the world through art!
Love art, reading, music, travel. Here on Vocal I enjoy writing fiction and non-fiction.
IG: @deniseelnajjar
thepaintedatlas.com
Reader insights
Be the first to share your insights about this piece.
Add your insights