Catch Her If You Can! A Feature on Jessica Nabongo
Prepare to take off.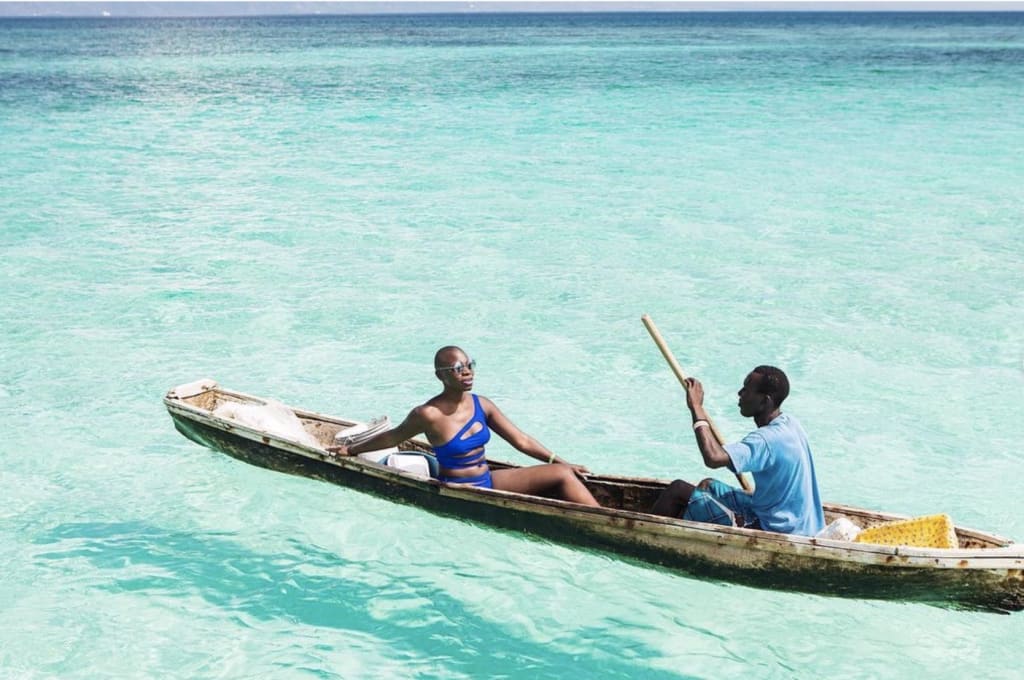 Jessica Nabongo (Instagram: @thecatchmeifyoucan) in crystal blue waters of Haiti.
I'm excited to highlight someone who I think is super inspirational. Travel influencer and creator Jessica Nabongo-- @thecatchmeifyoucan on Instagram-- is the first Black woman to travel to all 195 countries on this earth! As of October 2019, she has achieved this feat and has been on Good Morning America. Jessica has also been part of the Four Seasons celebration of Black excellence on Instagram, and has been written about in Forbes. She is writing a book about her experiences; I can't wait to read it when it comes out.
Jessica lives in Detroit and travels on her Ugandan and U.S. passports. She has previously lived in Japan, London, Benin, Rome, and D.C. She also visits loved ones and family in Uganda. On her platform, she shares jaw-dropping and stunning photos while also sharing fascinating, fun, real, and heartfelt, heartbreaking stories that remind us how interconnected we are. An example of this is meeting people from the Golan Heights, hearing stories of families separated by the border. (I have been to Syria and this part gave me the feels.) Syria was country #194 out of 195 for Jessica, and it's difficult to get a visa due to the current situation.
This is but a tiny sampling of the places Jessica has visited-- Brazil, Jamaica, Sierra Leone, Saint Tropez, Morocco, the Seychelles, Croatia, Iran, Algeria, Jordan, Costa Rica, and North Korea. From Cuba to Sweden, from Gabon to Montenegro, the Fiji Islands and Mexico-- she's been to every corner of every continent! Inspired yet? Intrigued? I think so!
Oman, Saudi Arabia, Ghana, the pyramids of Meroe in Sudan. North African markets and the white and blue homes on the Mediterranean, in Tunisia. A salt flat on a lake in Djibouti. You name it, she's been there.
Follow along on Jessica's Instagram for literally SO much content that will inspire you with creativity and wanderlust, as well as armchair travel and just thinking BIG. She has celebrated Diwali in India, and went to the Afropunk festival in Brooklyn. On a post about Pakistan, she shares tips on traveling solo as a woman. On a post about trips within the United States, she shares info on traveling alone during a pandemic. Travels to multiple U.S. states include Jessica recently heading to Oklahoma and Miami, and trips to Maui and Utah. All in all, a few places where I've been, and many where I'd wish to go.
Jessica shares a wealth of resources based on her knowledge and experiences. On her Instagram stories and posts, she highlights tour guides and tour companies who have been along for the journey. Her followers are a worldwide community of people who appreciate and engage on hearing the tips she offers, sharing their own experiences as well, finding great value in her recommendations. On Jessica's website, thecatchmeifyoucan.com, she lists her favorite beaches, travel accessories, and hotels worldwide, among others. She also shares her favorite apps, including one for currency.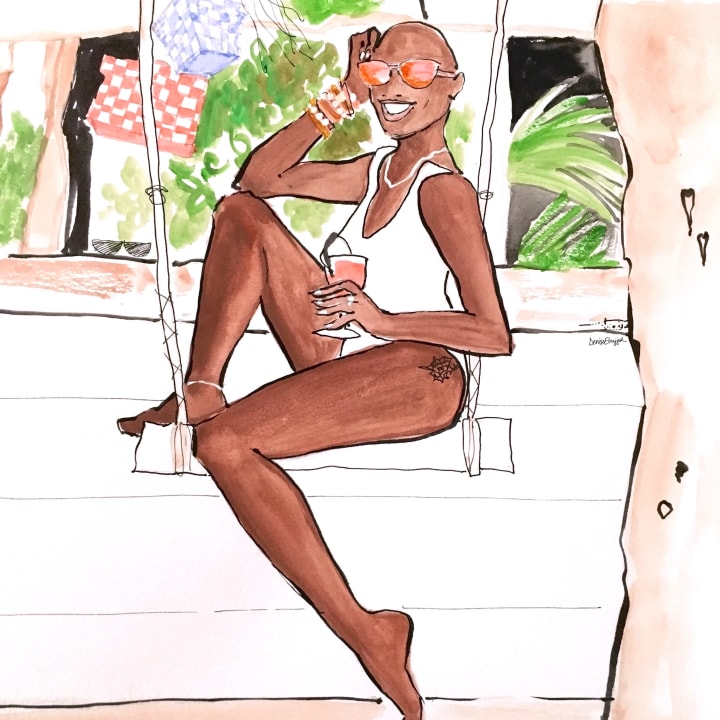 On her platform, one of the coolest things Jessica Nabongo shares is her interest in countries with lower rates of tourism.
Stereotypes are debunked and you can appreciate what unites people worldwide, while also discovering things along the way. She captures the magic of her voyages, from the little details to the macro level. Architecture, local fruits, and the kindness of people you meet all over the world. Of course, traveling worldwide requires keeping context and being mindful of the local laws we might not know about on a regular basis-- as well as being mindful of the whole tapestry, the local political and social milieu. You see that in Jessica's work.
In one of her Instagram posts, she includes the ultimate travel advice-- just because you're friends with someone doesn't mean you should travel with them! This is TIME-TESTED wisdom on the mix of personalities needed for a good trip, if you go with people and not solo! She brings her expertise such as this, and founded Jet Black (@globaljetblack), a boutique luxury travel firm. Jessica has also founded The Catch (@thisisthecatch), a luxury lifestyle brand inspired by her travels. You can find things here including gorgeous statement pieces such as the Nassaka ear cuff, and rings handmade by Kenyan artists.
Follow along for archery in Bhutan, the national sport. Also check out Jessica's trip to islands of Venezuela, the Los Roques archipelago, including an island where there's no cars; and Cayo de Agua, also in the archipelago, having ceviche served seaside with mini arepas. Follow along for the local cuisines and handicrafts.
I would venture to say that traveling to every single country in this world can be quite the challenge and most people haven't achieved this feat. Undeterred, Jessica is the type of traveler who believes in positive thinking, and going somewhere with a positive outlook on what's ahead. I can't think of a better way to go on a voyage!
And while she makes it look spectacular and effortlessly cool, there is a lot of work and effort that goes into successfully planning and completing trips, while working and managing a business.
She shares everything, the good and the bad. We all know that traveling can include some difficulties and challenges, minor or major, no matter how incredible the overall experiences. In Jessica's words from one of her posts,
"Always remember there's no country in the world that is completely safe and no country in the world that is completely unsafe!"
How true that is.
Businesswoman, traveler, storyteller and writer, creator, and all around inspiration. If you haven't already, check out her Instagram page (@thecatchmeifyoucan) and prepare to lift off as you see her adventures! She inspires the dreamer (and doer!) in me. Thanks Jessica, for sharing your journey of the world, with the world. Can't wait to see where you head next.
About the Creator
Fashion + Lifestyle Illustrator, Mixed Media Artist. Creator of The Painted Atlas- tour the world through art!
Love art, reading, music, travel. Here on Vocal I enjoy writing fiction and non-fiction.
IG: @deniseelnajjar
thepaintedatlas.com
Reader insights
Be the first to share your insights about this piece.
Add your insights