Are we still allowed to enjoy the moment?
With a little bit of effort, we can.
This weekend I took the time to fully immerse myself into what makes me dream with my eyes fully open. The sea has been a trustful companion in my life's journey, it's my confidant, my shelter, like I love to call it, a companion in my madness.
The obnoxious rhythm of today's society is deadening all the joys of life. We live in a time where you have to monetize everything you do, if you don't do it, you're wasting your time. There's not even a single minute of solitude in this connected world of ours. I'm sick of all those gurus claiming that they make huge amounts of money while they sleep while trying to sell you the next online panacea.
I got to say it, all this online noise is numbing my senses. It desensitized me. It's hard to see it when you're flooded with emails and notifications. I decided to put my phone on my dry bag and totally forget about it for the rest of the day. My mistake was to forget to turned off. The amount of calls and notifications was astonishing, every couple of minutes there was a different sound coming from the bag. Not wanting to deal with any of that for the weekend I decided to turn it off and keep on sailing just for the sake of bare enjoyment.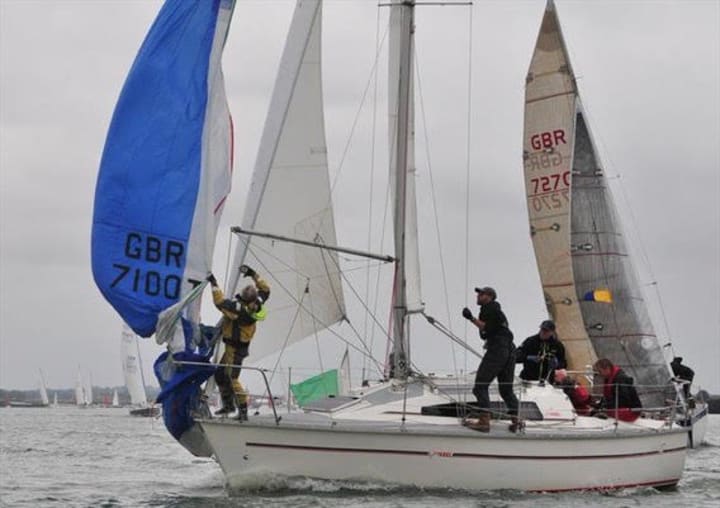 I had a blast the first day, finally, I was fully in tune with why I was doing what I was doing. Onboard things can get complicated in a blink of an eye. You don't overthink, there's no room for that, all your senses are being stimulated by the task you're performing. It's like putting all your mental energy into the present moment, nothing else matters, it's all about your performance and the enjoyment you get from the task at hand.
While doing the Regatta, I felt so relieved from the online noise that drains my days in perpetual desperation. To tell you the truth, I never thought about all the emails, notifications I was "missing", my whole self was committed in giving my best and savor the saltiness of the Bay without any interruptions.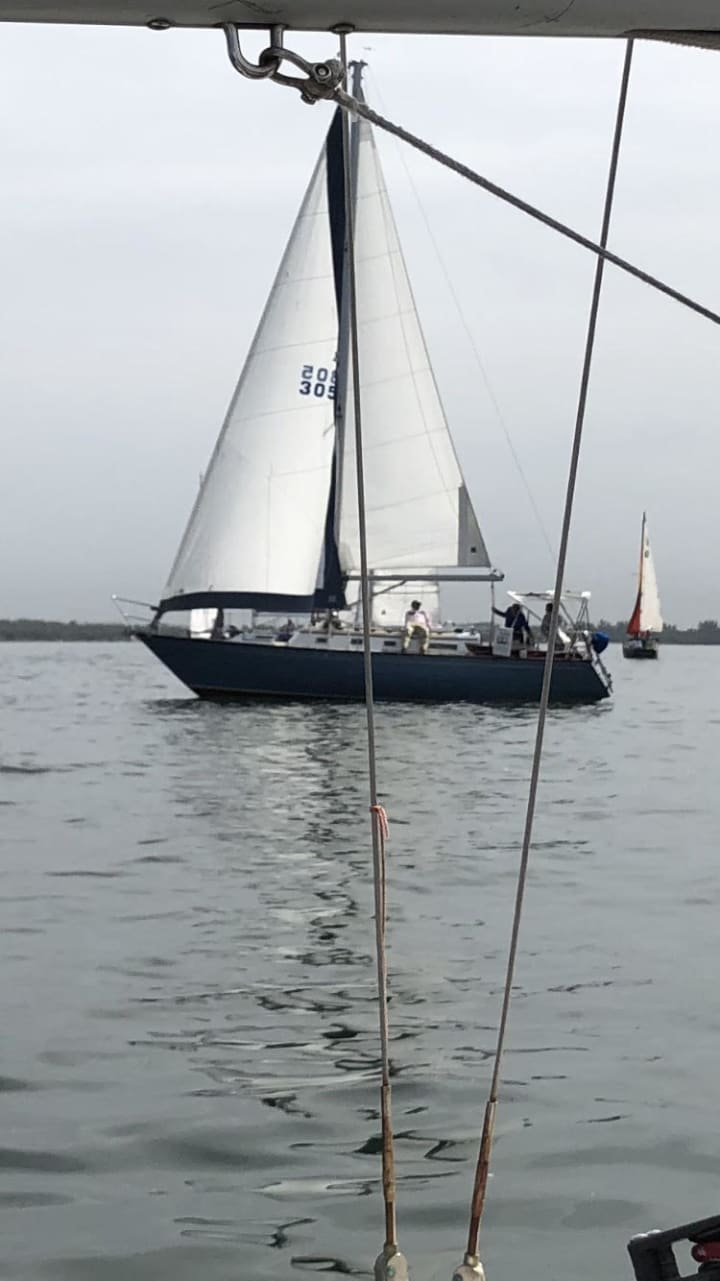 What happened during the competition is not important right now, believe me when I say this, the conditions were simply not optimal to sail. We knew beforehand thanks to the weather report that this weekend was not the best for such endeavors. We didn't mind, we jumped head first into getting the vessel ready on Friday and embrace the moment with open arms. For me every minute near water is worth it. I'm a patient with a chronic disease, my MS took a lot from me, but to be able to still enjoy what makes me dream with my eyes fully open is a bliss.
What really got me is the fact that after the Regatta I had a pseudo-family gathering on Sunday afternoon. I felt so good, so relaxed. I was tired, that's for sure, but my huge smile glowed like a beacon on the table. It was an indicator of the great weekend I had.
One of my cousins added a comment that engulfed the whole hustle mentality that steals the joy of everything we do. After hearing that I was competing and everything that happened onboard during the weekend he asked:
"And there's any price money?"
I turned my head and with poignant defiance I said…
"No"
"And why you do that? You're not gaining anything!"
"I do, my piece of mind is worth it."
Not happy by my response, my dear cousin finished with this sentence:
"Bahh... All that trouble for a trophy that will gather dust, play chest, it's safer."
It's up to you to decide who's wrong.
humanity
This happens almost everyday. Enjoy my daily rant.
Receive stories by Giovanni Profeta in

your feed