Are These the World's 18 Best Gay Beaches?
A quick survey of the well-travelled gays that I know has suggested plenty of options if you're planning some Gay Beach Time.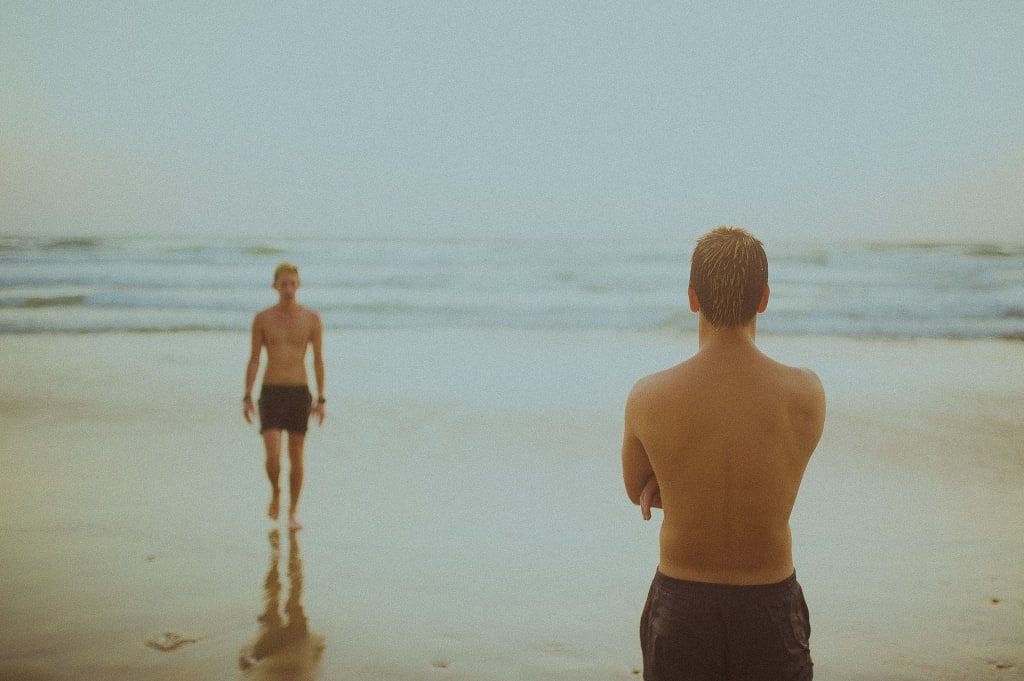 The world's best gay beaches (image: Pixabay)
Wherever you are in the world, it's always important to have a plan as to when and where you're going to get your next dose of GBT – Gay Beach Time.
GBT is about enjoying the best that summer has to offer – maybe you've got a new pair of swimmers to show off, or you're rocking a new pair of sunglasses, or you just fancy topping up your tan by promenading slowly up and down a busy foreshore.
Some of Europe's most popular GBT destinations include Elia Beach in Mykonos, Salinas Beach in Ibiza, or Sitges near Barcelona.
However, beaches appropriate for a bit of GBT can be found all over the world and in all shapes and sizes. I recently did a quick survey of some of the well-travelled gays I know, asking them nominate their preferred beaches for some quality GBT.
Robert Sharp from LGBT travel operator Out Adventures recommends Manuel Antonio — La Playita in Costa Rica as a good option: 'Particularly if you're from the northern hemisphere and looking for some winter sun, Costa Rica is relatively affordable and easy to get to. Manuel Antonio is also fairly relaxed as it's not easily accessible — you need to climb rocks to get there and make sure you head back home before the tide rises so you don't get stuck.'
However Parisian Matteo Mascheroni believes it's time to move on from Manuel Antonio: 'That place was amazing, unfortunately there's now a hotel in the bush just behind the beach which means there's too many curious straight people and so no more clothing-optional sunbathing.'
London resident Andrew Mitchell offers the suggestion of Zipolite, Oaxaca in Mexico: 'A pristine beach in front of the hidden Island of Love, part of the Oaxacan Riviera, there's also good waves for adventurous surfing during sunset at the only nudist beach in Mexico.'
Sticking with the Americas, Brazilian Filipe Borne (who admits he's a bit biased) is firmly of the view that the best beach for GBT is Ipanema in Rio de Janeiro: 'Ipanema is where gay life happens in Rio. Not as worn out as Copacabana but still buzzy. Having Farme de Amoedo Street as a starting point, everything can be done on foot — from bars, cafes and restaurants to nightclubs and obviously the beach. "Posto 9" as Brazilians call it, refers to the life guard station by the sea. Rio is very gay friendly but the exact location of the beach is between Postos 8 and 9, and some locals may call it "Posto 8 1/2". It's speedos galore, tanned torsos, celebrities and the usual Brazilian fun. To your left, posh Leblon and to your right there's Praia do Leme and Copacabana, where more gay attractions are located.'
Paul Manktelow from Leeds backs this up: 'Ipanema beach is where the real Rio Carnival is at. Packed with wall-to-wall torso perfection and the only place in the world I've been served a caparinha from a transsexual's cleavage!'
The beaches of Spain also have plenty of support. Xavi Tomassetti from Catalonia votes for the Playa Mar Bella section of Barcelona: 'You can't really go wrong anywhere along Barcelona's beach, but the Playa Mar Bella section is my favourite — you can sunbathe nude, it's gay-friendly, and there's plenty of bars and restaurants to keep you going during the day.'
Madrid resident Hasan Abdulin votes for Los Caños de Meca in Cadiz: 'It's not Gaga gay, however it's gay enough.'
Claus Kruse from Copenhagen favours the south side of the Maspalomas dunes on the island of Gran Canaria: 'You have to walk what seems like forever, either straight through the dunes from the lighthouse or the long way around on the beach, but its worth it — nice atmosphere, beach beds and a kiosk, and the possibility of cruising in the dunes.'
Marcos Villarreal, originally from the area, also supports Gran Canaria: 'Maspalomas is my favourite — amazing weather all year round, miles of golden sandy beach with its famous stunning dunes, just paradise!'
Beyond Spain, Israeli Niv Ben-Yehuda recommends Hilton Beach in Tel-Aviv: 'Between May and October each year you can find many gay locals and tourists alike, enjoying the Mediterranean sun, the facilities and of course the many hot boys around. All in a friendly and welcoming environment.'
CJ Bourque from Atlanta nominates Little Beach on Maui: 'Tucked away over a rocky divide, Little Beach is a secluded area where you can go to frolic in the surf and sand. While Big Beach, on the other side if the divide, has huge expanses of sand for the entire family, Little Beach is perfectly suited for another type of family with most patrons opting to work on their all-over tan.'
Londoner Rick Snow is a fan of Cap d'Agde in the South of France: 'Not necessarily the most beautiful beach but quite good fun all the same, just for the sheer goings on you see there.'
Italian Fabrizio De Leo votes for Eloro beach on the south east coast of Sicily: 'Just near the baroque town of Noto, this is one of my all time favourite beaches due to a combination of spectacular clear blue water, a rocky hill framing it on a side and very friendly crowd of locals always in a very festive mood!'
Also talking Italian is Charles Pavia from Ontario who votes for the lido of Venice: 'It's been many years since I've been but I remember it being a bit of a ferry ride from central Venice and then a hike to the dunes — it was in the bushes just a bit back from the beach where most of the action happened. In the four days I had in Venice I went twice!'
Berlin resident Bunna La Rue makes his case for Wannsee Lake: '1,200m of sandy beach just 30 minutes by train from central Berlin — the gay area is located at the very end of it, obviously in the naturist area. Great facilities with showers and toilets, but also a very cruisey roof terrace.'
Copenhagen's Paul Brummitt leans towards South Africa: 'Cape Town's Clifton beaches have it all — great golden sand, the backdrop of Table Mountain, and the sun setting into the Atlantic. There are some fabulous houses on the cliffs above with many famous people having homes there. The section called "Clifton 3rd" is definitely the gayest.'
Not perhaps the most obvious choice, but even the UK offers a few GBT options — Londoner Russell Burgess opts for Brighton on the South coast of England: 'Brighton has it all — a clean beach, clean water, no sand in unwanted areas, a nudist beach if that's your thing, loads of independent shops in the lanes, great places to eat in the marina and town, and a great vibrant gay scene, all one hour away from home.'
And still in England, Shoreham-by-Sea resident Pascal Anson votes for Studland in Dorset: 'This is the number one best gay beach in the world! The view is fantastic. Water quality is clear and clean. The sandy beach is fantastic for volleyball. Sand dunes that are great to keep out of the wind. It's very friendly. You also have to take a small ferry to get there so it feels like you're on holiday.'
Jan Ladefoged Mikkelsen from Copenhagen recommends the gay beaches that can be found on the Greek island of Mykonos: 'Super Paradise Beach has food and drinks available at the beach restaurant at one end and a cocktail bar at the other. More straight people now, so less cruisey. Elia Beach is currently the most popular gay beach at the south of the island — a favourite for gay sun worshipers. On the one side of the beach you'll find a beautiful beach restaurant for lunch, at the other sides the rocks where the overheated cruise a bit. A little more action can be found higher up the rocky mountain.'
Mikkelsen also recommends the beaches of Copenhagen: 'Amager Beach has been constructed with a long sandy beach, a shallow lagoon, a special lane for swimmers and rowers, and a more wild section. If you prefer to avoid sand, go to Helgoland at the northern end of Amager Beach. In both the mens and the women's sections there are 80–90% naturists. In the common section swimming attire is mandatory. The male section is very gay. Tisvilde to the north of Copenhagen is also good. Tisvildeleje Strand is 60 kilometres from Copenhagen, a beautiful and fairly secluded beach with clear water, picturesque dunes and action in the dunes and pines. Or there's Bellevue Beach which is one of Copenhagen's best gay beaches — only a very short train ride from the city centre. The northern end of the beach is a combined nude and gay beach, and very popular during the summer.'
John Sadler from Western Australia volunteered the following: 'There's a nude beach in Perth, which like all nude beaches, the further "right" you walk along the beach, the gayer it becomes. Nude volleyballers frolic in the sand whilst the gays have fun in the dunes. The local Army Reserve often shuts the beach for firing practise, so dodging bullets is part of the fun as well.'
Spaniard Jon Martínez nominated Es Cavallet on the island of Ibiza: 'Es Cavallet is the most famous and the largest gay beach in Ibiza, although there are other small beaches where you can find gay corners, such as Aiguas Blancas or Cala Pluma. Es cavallet is 1.2 km long — at the beginning there is the hetero area with two luxury chiringuitos or beach restaurants. In the middle of the beach is the nudist area. At the end of the beach is where the famous Chiringay is placed — 500m of beach full of muscle-marys. As Es cavallet is placed in a natural park, there isn't any construction behind the beach, instead there are dunes and bushes, a perfect place for a cruising area if you do not find your love in the sea.'