Anthony Bilby on Finding Your Ideal Travel Partner
Traveling alone is great, but doing it with someone who gets you can make it amazing.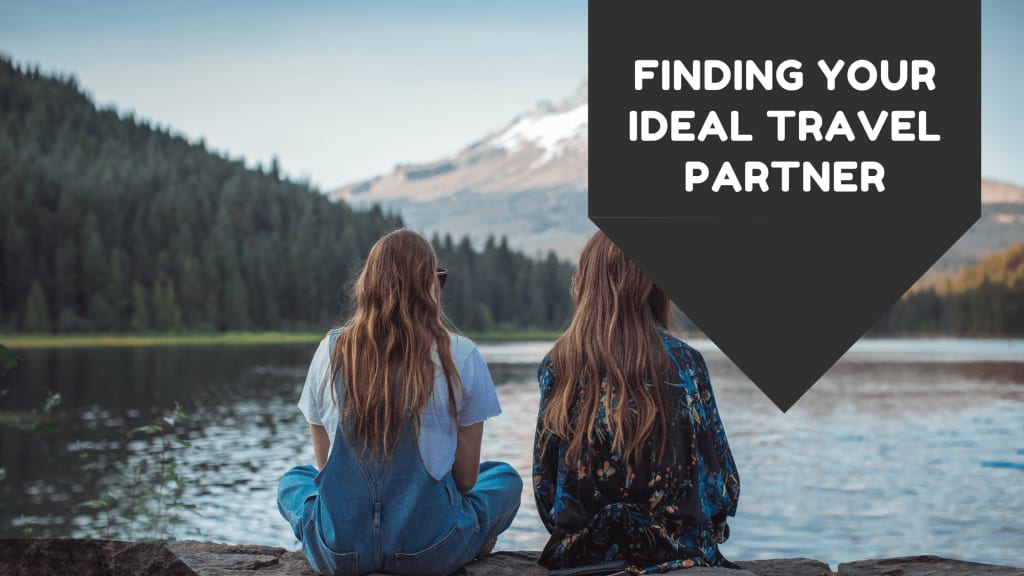 https://tonybilbytravel.com/finding-your-ideal-travel-partner/
Choosing the right travel companion can be fairly straightforward, but in reality, it is a factor that determines the enjoyment of a trip. Traveling with someone new can be fun and fulfilling if you are not a seasoned solo traveler. It can also help you see the world in a new way.
Although traveling with someone new can be fun, you need to choose the right companion for your trip. Here are some questions to ask yourself and factors to consider in your search for the right travel companion.
Commonalities
You and your companion do not have to have all of the same interests. Nevertheless, it would be best to investigate more or less you share enough that the trip can be fun. With this information in mind, you can create an itinerary for your travel days that suits both of your needs.
Differences
While having someone who shares all of your interests seems tempting, it's better to have a few differences. It's okay to share interests with them but look for diversity regarding personality traits. If you tend to be more of an introvert, look for someone a bit more outgoing.
Trip Expectations
There are many types of travel, and people have their own unique style. Some prefer to take self-guided tours, while others like to lounge by the hotel pool with a cocktail in hand. Before you start planning a trip, you and your travel companion must clearly understand what you're looking for in a trip. This can help you find the best possible experience and avoid issues later on.
Financial Aspect
Before making reservations and planning your itinerary, discuss your budget in-depth. Everyone has different spending habits and values different experiences. A budget can help you set goals and make informed decisions when planning your trip. It can also help you find the best possible accommodations and transportation.
Conclusion
Choosing the right companion for your trip is important if you're planning on traveling with someone new. It would be best if you also considered someone who fits your style and personality. Having a compatible match will make your next trip one to remember.
About Anthony Bilby
Anthony Bilby grew up in Europe and Germany. As a child, he spent much of his time with his grandmother and grandfather, affectionately known as Oma and Opa, who were non-English speaking Germans living in Denzlingen, outside of Freiburg, and Munich. As a proud Bavarian, Tony's grandfather was known to wear his traditional lederhosen as a young man. His grandmother, Oma, was from the Black Forest. This varied German background led Tony to speak a hybrid of various dialects, something between High German, Black Forest, and Bavarian.
Spending time with his German grandparents, his German mother, and his American father exposed him to the valuable elements of cultural interaction. By expanding his mind and broadening his horizons, Tony Bilby was able to develop strong communicative abilities, a good foundation for his later career in consultative sales. Interestingly, if his father hadn't traveled to Germany as a student and visited his mother's impoverished ghetto after World War II, he might not even be here today. Tony's international background allowed him to travel around the world. To this day, he has traveled far and wide, from Greece and Turkey, to Africa, the Caribbean, and the United States. Exploring more of Asia remains on his list of travels to come.
Anthony Bilby's favorite trips included traveling through Turkey (Istanbul, Izmir, and Kashmir) with its incredible people, buildings and landscapes. He also enjoyed various islands throughout the Mediterranean. In Europe, Tony enjoyed the incredible experience making the trip from Gibraltar to Tangiers in the northern tip of Africa. He was also able to visit Cyprus, off the coast of Israel, which was a life changing and impactful experience.
About the Creator
Anthony 'Tony' Bilby is the Founder and General Sales Manager at VegaTech Commercial Group. As an IT consultant, Tony brings a creative and solutions-oriented approach to sales.
Reader insights
Be the first to share your insights about this piece.
Add your insights