A Couple's Guide to New Orleans
5 Days and 26 Things to Do (For Solo Travelers, Family and Lovers Too)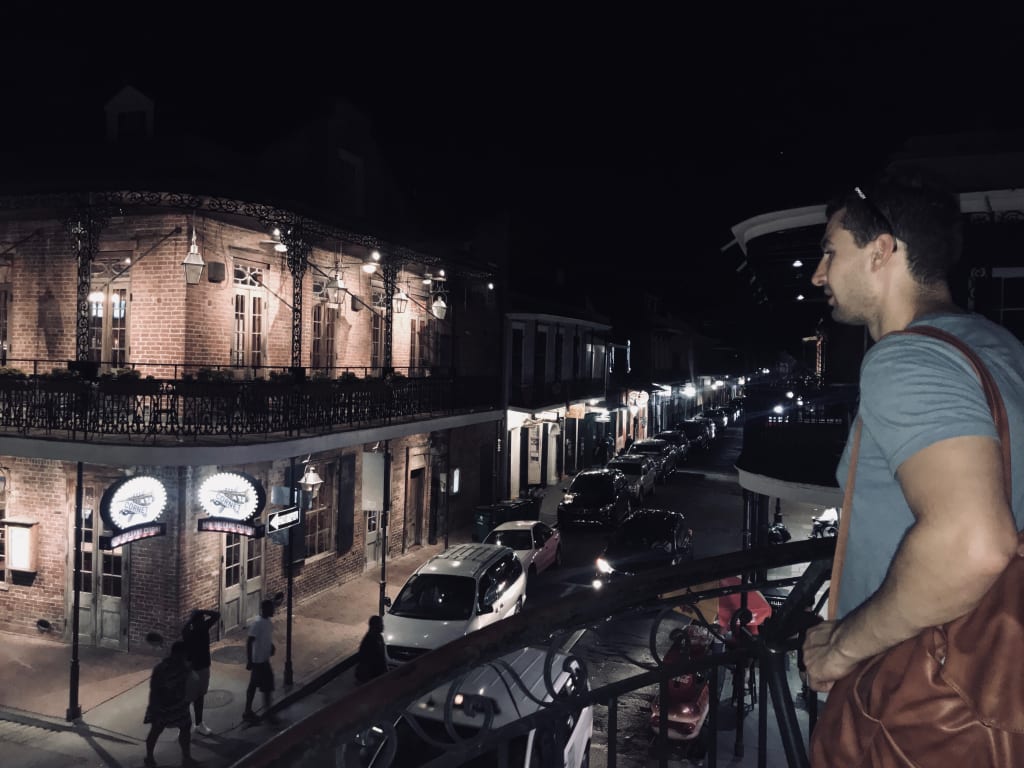 The mysticism of New Orleans is real and palpable and the stories shared with me of it did it little justice: warm, drunken, culturally rich and a living history. It is one of my favorite places I've visited in the states.
I went with my boyfriend for our anniversary but this guide was a working list I had for some time and all items and moments on it are absolutely recommended for the solo traveler or the group of friends.
We went in June and according to those who live in NOLA, June and July tend to be their slower season due to the heat. That seemed to have no effect on the nightlife but we were able to get reservations at most places and had a fairly cheaper time getting around.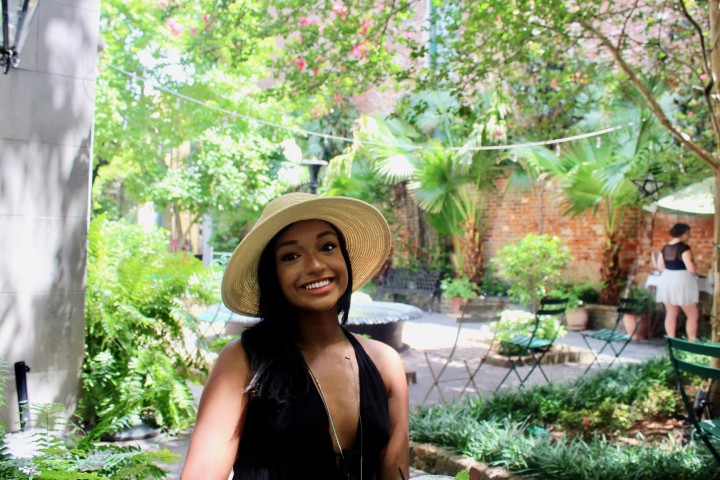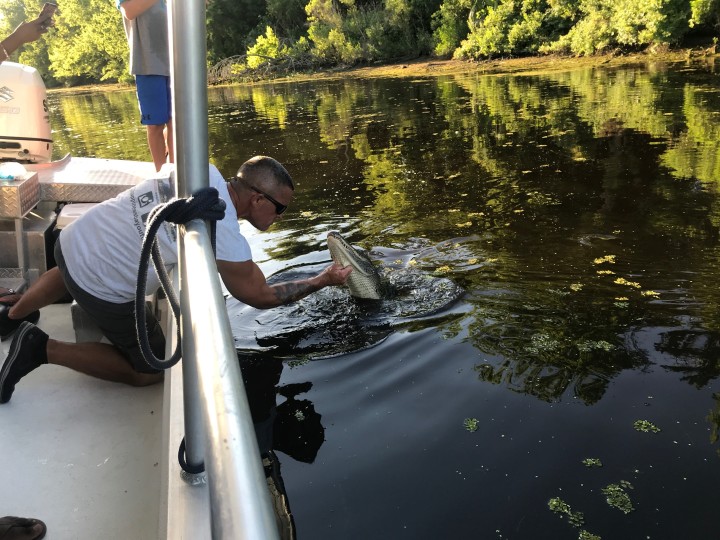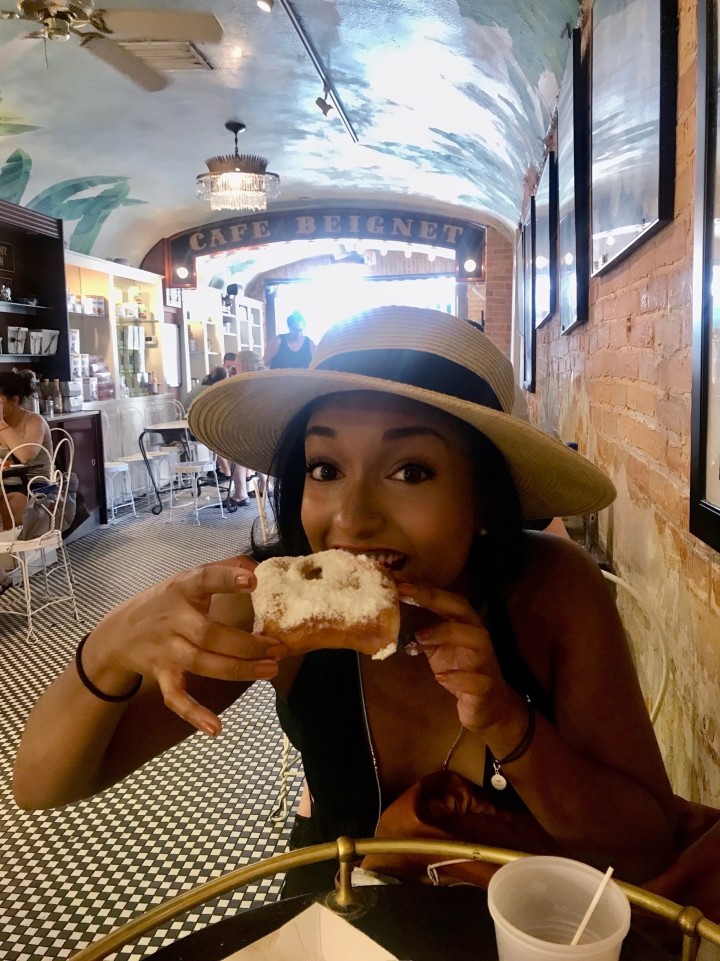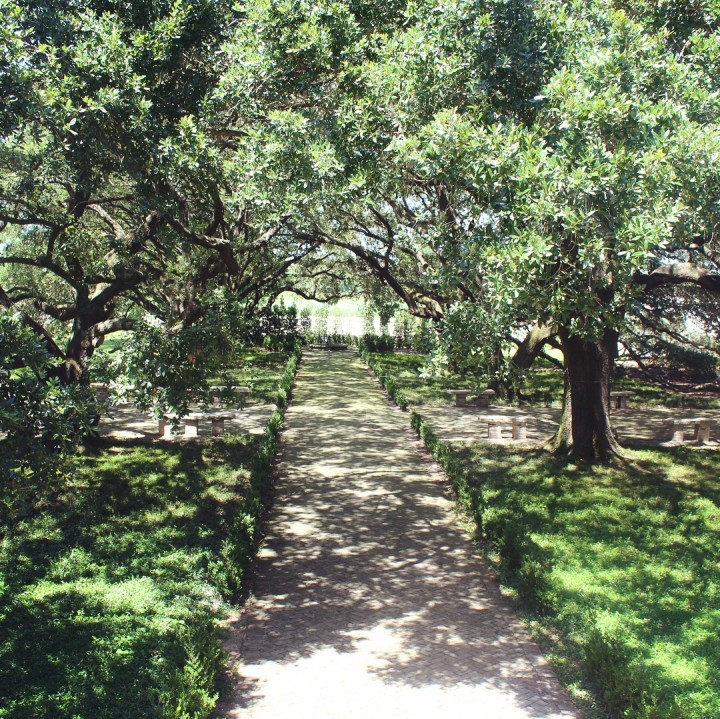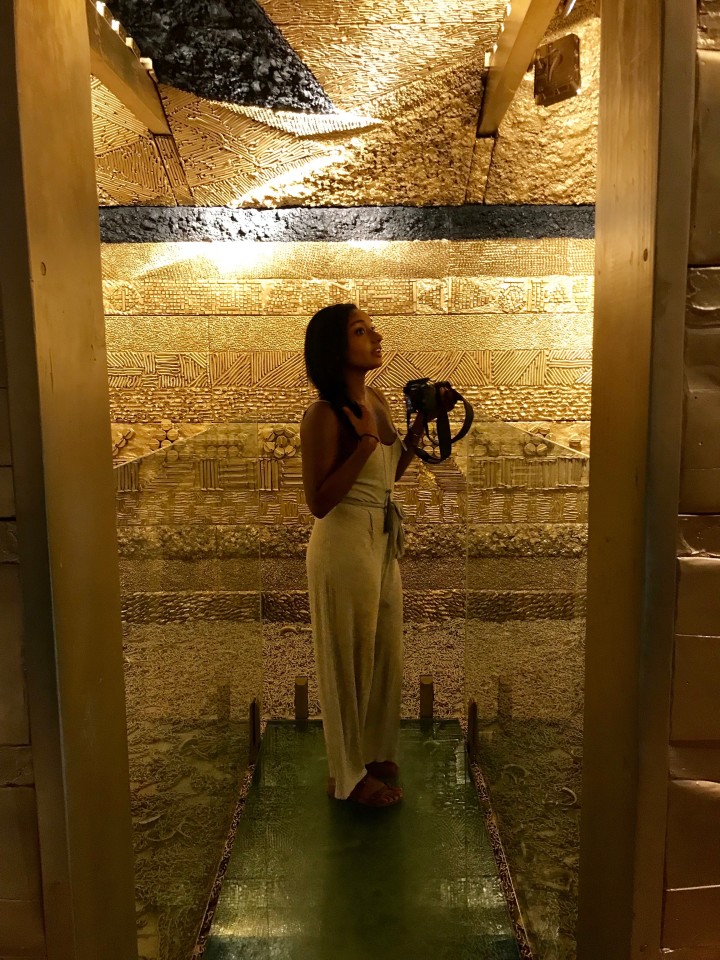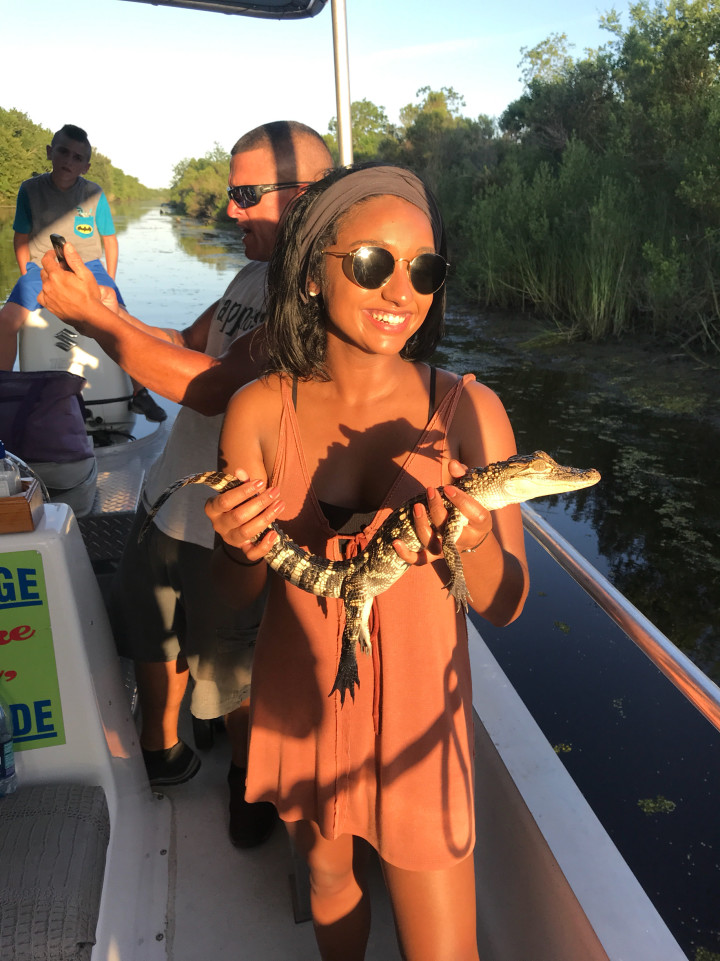 Thursday (Day 1)
1. Dinner at the Palace Cafe on Canal Street
This place remains at the top of my list as far as the views, the food, and the service
2. Drinks at the Carousel Bar Piano Bar and Lounge at Hotel Monteleone (5 min walk from Palace Cafe)
The Carousel is a rotating bar you can hop on and off and there is a stationary bar as well with our first taste of New Orleans live music happening in the midst of the very cool venue.
3. Burlesque at Gravier Social (7 min walk from Carousel Bar)
This show was gorgeous and our tickets came with a bottle of red wine. I reserved our tickets just three days before and we priced about 20 minutes before the show to get seats. However, anywhere you sit is a great seat. The MC was entertaining the entire time and it was intimate and not as expected in a London style club space that felt akin to a modern art studio.
Friday (Day 2)
4. Brunch at Cafe Amelie
We learned that they only offer brunch on Saturdays and Sundays but their outdoor garden to sit in was one of the greenest and beautiful spaces we ate in!
5.New Orleans Voodoo Museum (5 min walk from Cafe Amelie)
This was a teeny museum but I learned more about what the museum focuses on as Louisiana Voodoo that traces its roots back through three separate periods: African, Creole, and American and it's in the middle of the French Quarter and nestled between Bourbon and Royal Street.
6. Royal Street
Grabbed our first New Orleans Daquiri and carried them down Royal Street and I have yet to visit a place in the U.S where you can visit this degree of diversity in visual art and music. We spent hours walking in an out of art galleries until arriving at
7. Cafe Beignet
Reservations here in the morning are hard to get but by 2 pm we strolled in and ordered beignets right away. They also have an array of snacks, wine, espresso etc.
My boyfriend insisted on going here for our one and only Hurricane daiquiri, I didn't know the history at the time but I am so glad we went. Opened at the end of prohibition, it is a long-standing New Orleans bar and it is also SERENE on their patio and made for the most interesting people watching. We may have been the only ones there who weren't part of a bachelorette, bachelor, or 50th birthday party.
9. Thai Sukoh Thai
All of the insight given to us before we got to NOLA were food, food, food and you really cannot eat anywhere and not encounter some of the best versions of that meal you've had to date. We wanted a cheaper and quick dinner before heading out on Friday night and we were in awe of the food for the price at this spot.
10. The Spotted Cat (3 min walk from Thai Sukoh Thai)
Everyone we met in New Orleans at this point suggested the Spotted Cat and Frenchmen Street. We got there and saw a band play using the saxophone, guitar, and washboard. We did not want to leave. It's intimate and we felt pretty lucky to get to experience it as a lot of people around were from New Orleans and locals who said they were surprised we found the local gem. The bar is cash only but they do have an ATM inside. Walk down Frenchmen street afterward and there are open art markets going on all hours of the night and musicians in the streets.
11. Dragon's Den
One of the "Dive" bars at the end of Frenchmen Street, there was a really nice outdoor patio (a running theme in NOLA it would seem) and inside was a DJ and a relatively cheap bar and they have a lot going on every night of the week. We got there around 10:30 pm but it seems like the rest of town showed up at 1 am as we were leaving because at that point there was a line out the door.
Saturday (Day 3)
12. Brunch at Broussard's
Our Airbnb host worked here and did not let us leave un-swooned. It was beautiful and we felt a little underdressed for the environment. After this brunch, countless people recommended Broussard's to us.
13. NOLA Street Cars
Mimosa to go in hand we stopped in at a Walgreens to buy a 24-hour pass for the street cars. We rode the streetcar to the 14. National WWII Museum. The museum is huge and fantastic.
I recommend this wholeheartedly. We went at 5 pm so it was a cooler outside. I booked it the day prior and they are group tours with Captain George and his younger son. We were on the water for about two hours and the Captain shared his experience during Katrina as we passed houses and decks still visibly impacted. He interacts with the gators gently but like he has been on the bayou his entire life and he brought a young gator that is currently in his care for us to interact with on the boat. Seeing the Bayou and it being so accessible to the other areas we spent time in, was stunning.
16. Snug Harbor Jazz Bistro
Live music, and a cheaper dinner on Frenchmen street. We walked out onto the street to greet more trumpets, saxophones, and singers parading the streets throughout Frenchmen.
17. The Blue Nile (1 min walk from Snug Harbor)
Ask to go through the entrance on the right to access the rooftop bar and patio. The music was incredible and the saxophonists and singers played all throughout the crowd at the bar and performed and sang popular R&B and rap songs.
Sunday (Day 4)
I learned that after Saigon fell, 2,000+ people seeking refuge moved from Vietnam to New Orleans. Thus the Vietnamese foods and cultural influence in New Orleans is not to be passed on. Go to 18. Tan Dinh in Gretna in the West Bank.
19. New Orleans Museum of Art and Sydney and Walda Besthoff Sculpture Garden
We found Tan Dinh because my boyfriend's cousin who lives in New Orleans deemed it her favorite restaurant. She is an artist, former professor at Tulane, and an architect by trade and took us to the 20. Sydney and Walda Besthoff Sculpture Garden and the New Orleans Museum of Art. The Sculpture Garden is tranquil and dynamic at all once with green and open space but some of the most incredible art installations I have ever seen.
21. Magazine Street
We walked up and down Magazine and the architecture in New Orleans is something I've managed to leave out but it is the kind that grips you in and makes you never want to not be walking down the street.
I am from Trinidad and Tobago and there's no shortage of Caribbean influenced foods in NOLA, we saw the 22. Rum House on our first day here and we had been set on going and we were very glad we did.
We had jerk chicken tacos, doubles, and Jamaican beef patties and this was one of the more fun spots we ate.
23. Bourbon Street
You would never have been able to tell it was a Sunday night with how vibrant it was. Walking through the streets of New Orleans so far, Frenchmen, Magazine, you feel light and free. Bourbon street was loud and alive and we hopped in and out of multiple piano bars where I requested to hear "Angel" by Shaggy one too many times.
Monday (Day 5)
Amidst the food, the abundance of drunk love in the streets, warmth on your skin even at night, this plantation tour was one of my favorite parts of our trip. Whitney is considered the only plantation that really focuses on the memory and narrative of the enslaved people. It is also hauntingly beautiful. Our tour guide was one of the most educated and articulate young people on the history of black peoples in America, before and beyond. We booked our tour through Viator, also just the day prior
One of the more well-known black-owned restaurant and some of the best food, I hope I don't sound redundant, we had to eat. As I mentioned before I spent half of my life in Trinidad and Tobago and both my boyfriend and I ordered curry chicken rotis and for his sides, he ordered white rice and french fries. The chef came outside to see "if it was a white boy who ordered rice and fries with his roti" and we all got a kick out of it.
26. Bacchanal Wine
I've never been anywhere like this. As you walk in there's a vast wine selection and you can get a bucket or a glass and there's live music on their outdoor patio. This spot was recommended to us by so many people (always ask your uber drivers and staff at restaurants) and we were so glad we fit it in.
couples travel

Soraya Latiff
22 years old and the Program Coordinator for a civic engagement and social justice education non-profit at the University of Colorado Boulder. Born in Toronto, hailing from the Caribbean nation of Trinidad and Tobago, and lover of words.
See all posts by Soraya Latiff →