8 Tokyo Tourist Traps
Places to avoid if you are hoping for a more authentic Japanese trip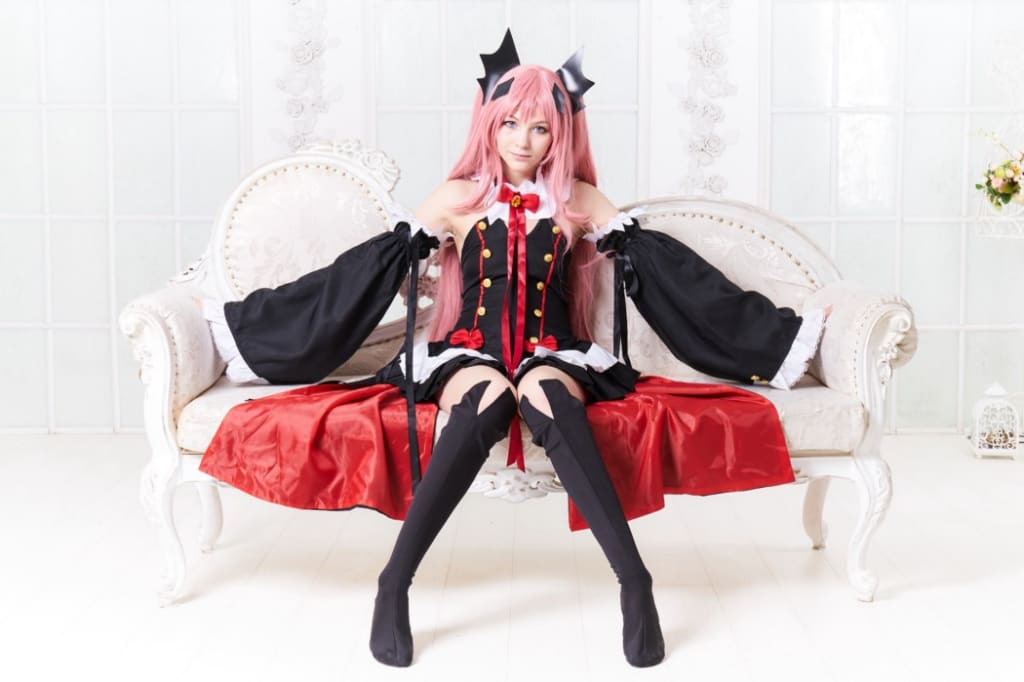 Image by Максим Калмыков from Pixabay
Although there is still a worldwide pandemic, many countries have been able to get the virus under control using things like social distancing, washing hands, wearing masks, and lockdown.
And thanks to these efforts and the use of vaccines, many countries have started loosening their restrictions and opening up. Japan, using limited capacity, earlier closing times, and the use of temperature checks, social distancing, and hand sanitizer, has been able to remain mostly open.
And as long as things continue the way they are, travel will soon start opening up as well and Japan will open its borders once again for tourism. If you are coming to Japan, most likely you will be coming to Tokyo, the capital and most populated city in Japan and in the world.
Though crowd sizes will be less packed, opening up the country will most likely bring a surge of tourism to famous spots around Tokyo. Both for health reasons and financial reasons, the following is a list of places that I feel are tourist traps and should be avoided if possible.
In the end, I will also provide some alternatives if you are looking for something more authentic and off the beaten path.
Please note: I am not saying the places on my list are terrible and shouldn't be visited. I just think you can probably get a cheaper and more unique experience if you visit the alternatives. I have visited all the places on the list and thought they were okay. I just found the alternative places even better because of crowd sizes, prices, and uniqueness.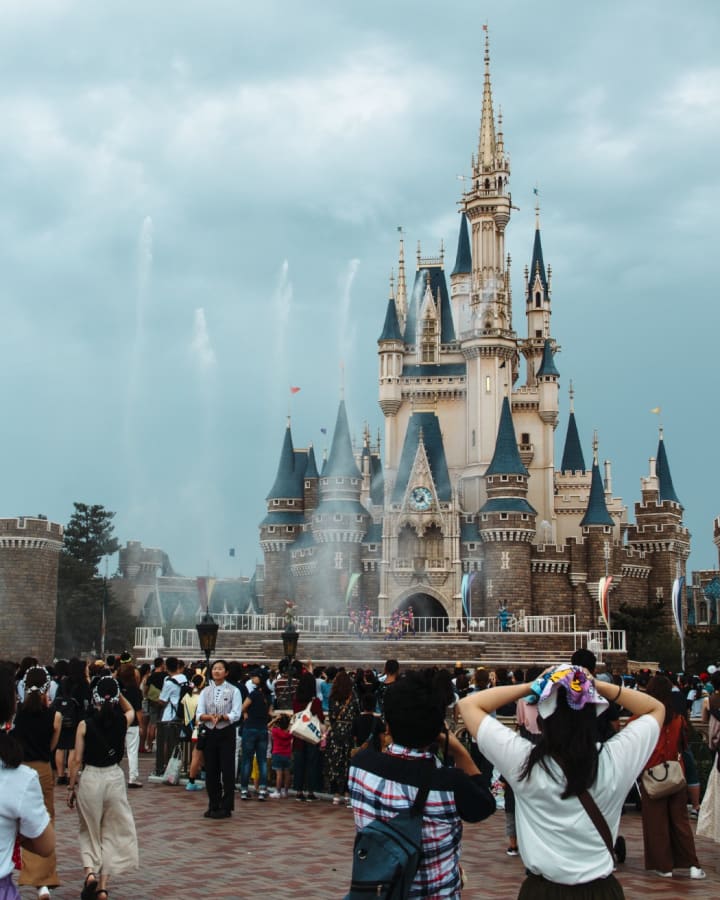 Tokyo Disneyland/DisneySea
Tokyo Disneyland is a popular destination for people all around the world as more than 30 million people visit the Tokyo Disneyland and DisneySea parks each year.
Open all year round and always having special events and parades, the park is packed and has long wait times for attractions. With Covid-19, the park has many new rules like limited entrance, no hugging the mascots, and social distancing. But still expect huge turnouts.
The price for an adult one-day passport is 8200 yen (about $80) per person which is quite steep if you are visiting with your family. If you are a Disney fan then you might not be swayed but if you are looking to have a family-style outing in Japan that is kid-friendly and features fun attractions then there are other options besides Disneyland.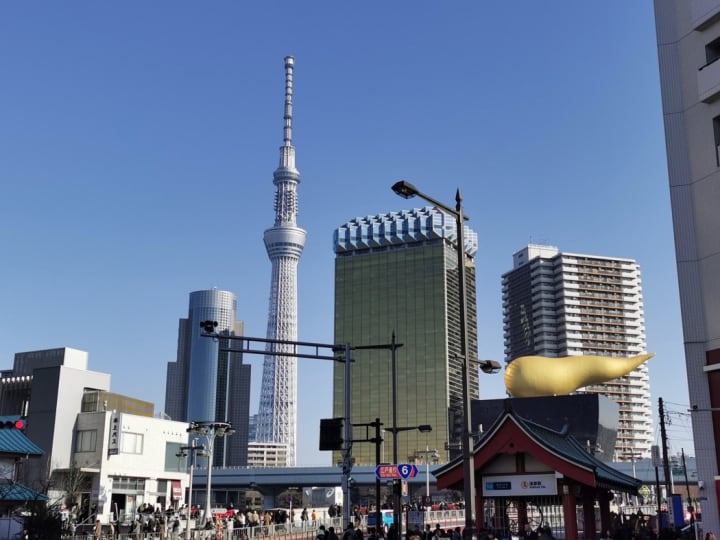 Tokyo Skytree
Going up the Skytree tower is a bit expensive at 2100 yen (about $20), usually crowded and the observation area is often blocked by groups of tourists making it hard to get a good view or take a nice picture.
There are two different observation decks, the first being 350 meters and the higher one being 450 meters. To get the best view at the highest deck you will spend more than 3000 yen ($30) for a combo ticket and have to wait in two different lines.
All that being said, I must admit, the Tokyo Skytree base area, as well as the shopping area at the bottom, is definitely worth a visit. The bottom of Skytree has a really nice shopping street called Solamachi and even a reasonably priced and elegant-looking aquarium.
But going up the tower to see the view is a bit overpriced and you can find cheaper or even free alternatives to get almost the same view.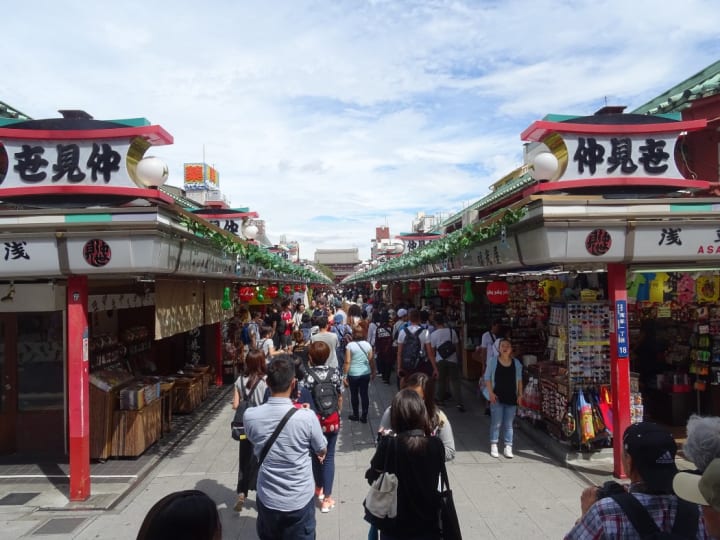 Nakamise Shops in Asakusa
Another popular destination you are most likely to visit in Tokyo is the Senso-Ji temple in Asakusa.
Along the route to the temple, you will stroll through the Nakamise or inner-street shops that line the walkway to the temple. The shops include food stands that sell a variety of sweet and savory snacks, souvenir boxes of cookies, cakes, matcha flavored goods, and popular traditional snacks.
The shops and stands have been operated for generations and sell a variety of traditional and Japanese style goods from kimonos, charms, origami, fans, decorations, and souvenir t-shirts.
And although walking through this street is quite a treat as many people who rent kimonos are walking along and add to the feel of old Japan, the items themselves are not very good quality and overpriced as well.
Also, since it is so crowded, it's hard to slowly navigate because it's narrow and the shops are tight and cramped. The clerks are also fed up with all the tourists so mostly ignore you unless you are about to pay.
I would still definitely recommend going to Asakusa and maybe try going on a weekday evening but in terms of shopping, there are other options that have better quality and more authentic goods.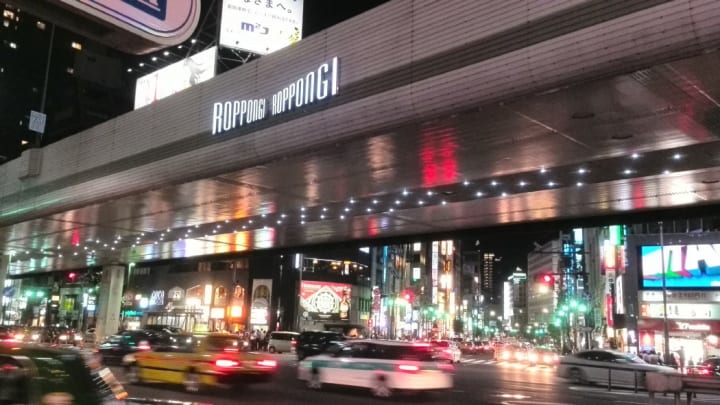 Partying in Roppongi
A popular drink and nightlife area in Tokyo, Roppongi has a variety of bars, lounges, restaurants, and drinking establishments for the numerous foreigners roaming the streets looking to enjoy the night.
But with the increased amount of foreigners flocking to this area, fewer Japanese people choose Roppongi for drinking and many establishments have become known to be quite seedy and unsafe.
The crowds are a bit rowdy and police roam the streets patrolling. Many Nigerian-owned bars have bar vendors who stand outside trying to lure people into their bars. Most likely you will overpay for your drinks or receive substandard service.
Unfortunately, there have been many reports of people being lured in, and once inside people are sometimes drugged and robbed by the owner or Japanese women hired by the bar to scam customers.
For a fun night out, there are definitely safer, more vibrant locations in Tokyo.
Kill Bill Restaurant — Gonpachi
If you have watched Kill Bill and seen Uma Thurman destroy a hoard of Japanese men with her sword in a traditional Japanese izakaya restaurant then you will recognize Gonpachi.
Quentin Tarantino designed his set restaurant in Kill Bill based on Gonpachi. The restaurant is a large, wide-open multi-floor izakaya that is decorated with tatami mats, traditional Japanese lanterns, paper walls, and wooden tables.
The food resembles traditional Japanese food like soba and tempura but also has some newer modern dishes. Although the restaurant decor will definitely remind you of the famous movie scene, the price, taste, and quality of food are just okay.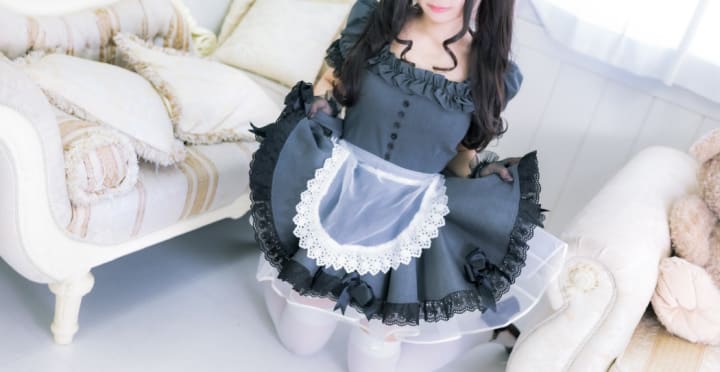 Maid Cafe
A popular item on the list of visitors to Japan is an authentic Maid Cafe in Akihabara. Since the first maid cafe opened in Japan in 2001, hundreds have popped up all across Japan and even in countries around the world.
Maid cafes feature young women dressed in maid outfits who welcome customers as if they are their masters returning home. They provide cute decorated foods and drinks while maids sing little chants and charms to provide a kawaii atmosphere similar to something you would find in a Japanese anime or manga.
The maids chat with customers, play games, sing songs on request and take Polaroid photos as souvenirs. And although maid cafes are interesting and unique, they do cost a lot of money. There is usually an entrance charge and time limit.
Foods and desserts are expensive and you must pay for each service individually. Expect to spend about 2000 yen or $20 per 30 minutes at one of these cafes.
Also, for those who don't speak Japanese you might find most of the maids don't speak English so will most likely not stop and chat with you much because of the language barrier. You will be sitting around watching cute maids talk to the otaku regulars who are there all the time.
Alternatively, the big chain maid cafes will have tons of foreigners and maids who speak English so it might be ok but not an authentic Japanese experience if that is what you are looking for.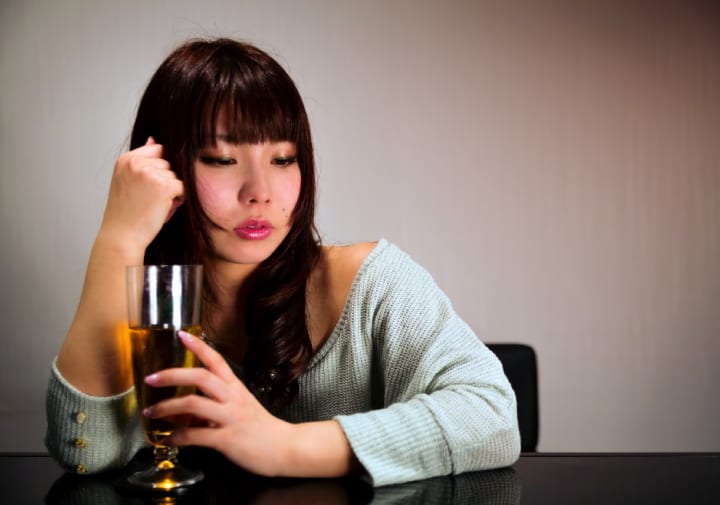 Host/Hostess clubs
A host or hostess club is a bar where you pay a man or woman to sit and drink with you. Both host and hostess bars are quite popular among Japanese businessmen and women who shell out a lot of money to have a conversation or flirt with a beautiful person.
Popularized in movies, manga, and anime, many foreigners want to experience what it is like to drink and chat with a well-dressed and fancy Japanese person. But the experience costs a lot more than is advertised.
There is an entrance fee that includes a time limit and drinks usually starting at around $50 an hour. Extending the time costs money and usually, you have to buy drinks for the host or hostess sitting with you. Plus there can be other charges like giving them a special tip or paying them if they sing karaoke for you.
The night can add up quite quickly if you are not sure of the rules and system. There are no sexual favors involved and the woman or man strictly sits and talks with you while pouring drinks. However, for regular customers, exceptions can be made.
As a tourist though, with most hosts/hostesses having very limited English, you will be paying a lot of money to have mediocre conversations with watered-down drinks.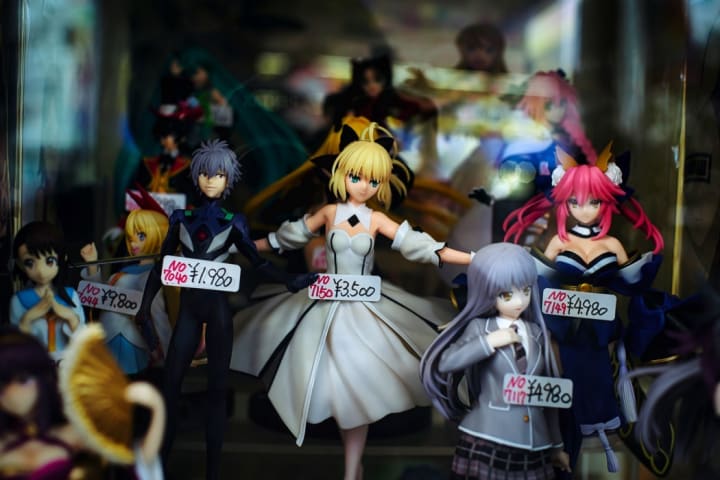 Akihabara
I am sure many fans of anime and manga culture will be shocked that Akihabara is on the list since it is called the otaku capital of the world.
If you are just looking to gawk and awe at the giant anime posters and billboards of idols, maids, characters, and video games then Akihabara is the place for you.
Walking the main street you will find girls in cosplay handing out flyers enticing you to enter their restaurant or cafe. There will be loud anime music coming from the shops selling figures, manga, and Japanese subculture goods.
However, if you are looking for a place that houses much more specific manga, anime, figures, cosplay, and other Akihabara-type otaku goods, then other places in Tokyo might be better.
Akihabara is the main pull for tourists who are huge fans of Japanese comics and animation so the shops will tend to sell goods that are more expensive and mainstream. You might not be able to find obscure anime or manga or goods relating to less popularly known characters.
You will also find that lineups for stores, cafes, new products, and events will be longer as well. With way too many people and smaller stores being taken over by franchise shops, Japanese hardcore fans have moved on to different locations.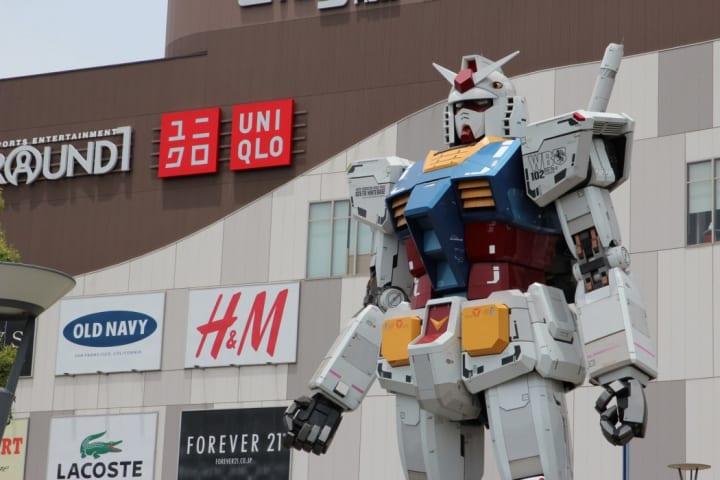 Some Alternatives
As promised, here are some good alternatives from the main tourist attractions mentioned above. Usually, they are less crowded, cheaper, filled with more authentic Japanese goods, and locals prefer them to the tourist spots.
Nakano Broadway for Anime/Manga (Instead of Akihabara)
Since a lot of the shops are all located together and are protected from the cold and the rain, going from shop to shop or waiting in line to enter will be a lot easier. You will also find that there are many more shops and different items available here because of the jumbled flea-market style design of the area.
Shops range from enormous anime-themed department stores like Mandrake to small, local custom shops selling unique collector's items. Here you will find manga, anime, idol fan goods, figurines, rare collector items, fashion, music, video games, cosplay, and game centers.
Odaiba for Family (Instead of Disneyland)
Odaiba is an amazing place that has a variety of different attractions and things to do that can be fun for the whole family at a fraction of the cost of Disneyland. And there is a replica Statue of Liberty Statue and a Gundam Robot to rival the Disney castle.
Some of the most popular things to see or do in Odaiba include Joypolis, an indoor amusement park, Legoland, Madame Tussaud's Wax Museum, which features famous worldwide as well as unique to Japan celebrities like Japanese actors, comedians, musicians, idols, and even anime characters.
There is a Japanese Edo period style trick art museum, Toyota car showroom, with the latest technological products, Ferris wheel, kids play area, rides and games, science museum, and teamLab digital mapping museum, a very trippy place that is super Instagram friendly.
There is even a variety of shopping complexes, restaurants, game centers, and a public bath. The area is free to walk around and you only pay for the things you want to do.
Tokyo Metropolitan Government Building (Instead of Skytree)
Due to word of mouth, the Tokyo Metropolitan Government Building has started becoming more crowded and lines form at peak times to go up the elevator to the observation deck standing at 202 meters.
The line moves fast as there are two different buildings so you can choose the one with a shorter line or visit both. The best part is the entrance is free of charge.
The actual observation deck is much more spacious allowing more window room, walking space and the center has a nice cafe as well as souvenir stands selling interesting and amusing goods.
The observation is open from 9:30 am to 11:00 pm so going early or later in the night are good options if you want to avoid peak times.
Ameyoko for Souvenirs (Instead of Nakamise)
Ameyoko is a shopping district located across the street from Ueno Station and is just as crowded as Nakamise at times but offers more variety at a lower price. It has more than one narrow street and has many inner arcade streets allowing many more paths to choose from.
With an open-air market that resembles a bazaar, you will find vendors yelling out sales and specials. The shops sell fresh seafood, dried goods, jewelry, clothes, shoes, candy, sports goods, souvenirs, and electronics.
Much more options for authentic Japanese foods and souvenirs in this area are available as well. The food stands are also a great option for grabbing a snack while you shop.
The best part of Ameyoko is the amazingly cheap prices for goods and the option of bargaining at shops which is rare in Japan. You will find many discounted goods and interesting products not found in other parts of Japan as well.
Close by there is also an amazing park, zoo, museums, and pond where you can ride swan pedal boats.
Shinjuku for Nightlife (Instead of Roppongi)
The club and bar districts in Shinjuku are safe and reasonably priced. There are also a variety of types of establishments depending on your age and tastes.
Shinjuku has clubs for those who are into the DJ scene. And those looking for bars, Shinjuku has a variety of pubs, izakayas, sports bars, small wine bars, and sake stands.
The crowd is also very mixed with many places having a lot more Japanese people than foreigners so if you are looking for locals this is a good area. And there are places for both younger and older crowds so you are sure to find an establishment that suits your needs.
Themed Restaurant for a Fun Dinner Experience (Instead of maid cafe)
To enjoy a better atmosphere and better food, going to a themed restaurant will probably be more enjoyable than something like a maid cafe.
There are a variety of themed restaurants based on your tastes. There are restaurants and bars like Lock-Up or E.R. which are haunted prison-themed, Alice in Wonderland restaurants with great decorations, where all the waitresses are dressed like Alice and sing for you.
You will find tons of cafes based on famous characters like Moomin, Pokemon, Kirby, Hello Kitty, Rila-Kuma, and Gundam.
If you are looking for more of a Japanese-themed place, there is a Ninja restaurant, Samurai restaurant, as well as a fishing restaurant called Zauo which allows you to fish for your own food before it is cooked and served to you.
International Parties for Socializing with Japanese (Instead of host/hostess clubs)
Since Tokyo is so big and cosmopolitan, many foreigners and Japanese are looking to meet and talk with new people. Whether for work or travel, many foreigners and Japanese are only in town for a while and don't have a group of friends to spend their free time with.
For this reason, Tokyo has many meet up and international parties where for a small fee usually under 20 dollars, you can be part of a group of people to drink, eat and get to know each other. Because it is a scheduled event, it is much easier to strike up a conversation with a stranger and make new friends.
Many Japanese people who are interested in foreign languages and cultures also attend because it is a good chance they might not have in their regular lives to meet and talk to a foreigner.
Many international parties are free for foreigners and some include free drinks and snacks. Rather than spending hundreds of dollars talking to a Japanese person who is forced to be nice to you like at a hostess/hostess club, international parties are more authentic opportunities to talk to Japanese people.
Hopefully, this article will help you decide how to spend your time when visiting Tokyo. Of course, there are always new places being added, and depending on the season, many special events you should check out. But this should be a good starting guide to what you should and shouldn't do while visiting Japan.
Reader insights
Be the first to share your insights about this piece.
Add your insights