Travel Do's and Dont's
8 Tips to Help You Save Money at Disney World
It's a magical place—until you see the bill!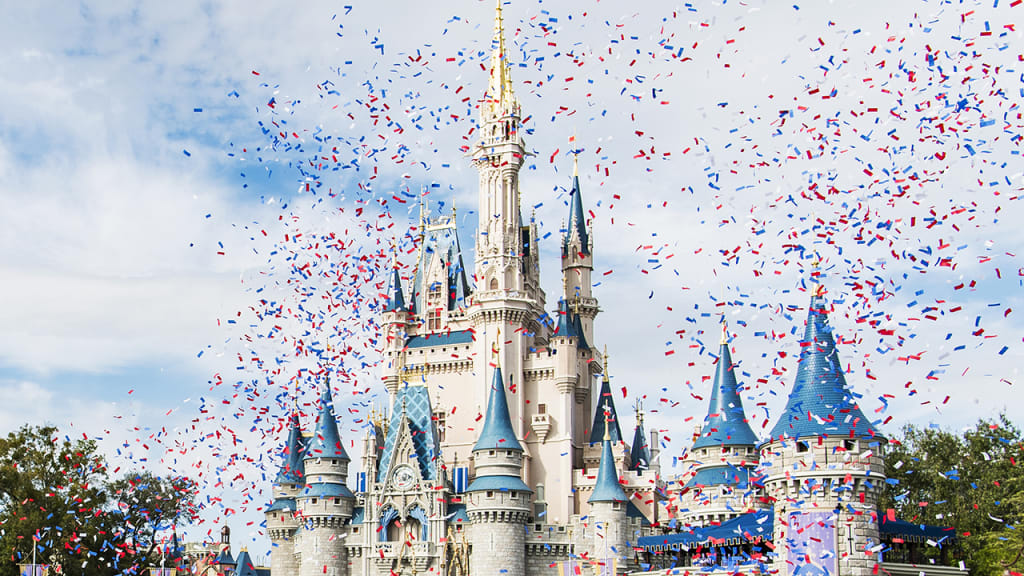 Welcome to Walt Disney World, the most magical place on earth—if you're not the one paying.
Disney World's prices are on the rise, especially recently. Food costs have risen from between $5 to $10, ticket prices vary by the day now, hotel rooms are getting more costly by the minute, and you now have to pay parking every single night even if you are staying on site at a Disney resort.
It's a lot to take in, I know. A lot goes into planning a Disney trip these days. To help ease your load, here are eight tips that could lower your trip's cost significantly.
1. Special Offers
Disney World usually has some sort of special offer going on. Sometimes it's to coordinate with the holidays, others it's to gain more visitors during non-peak times. Either or, these offers usually end up saving you some money in the long run.
To find these offers easily, scroll down to the bottom of the Walt Disney World webpage. Here you will see multiple links, one of them labeled "Special Offers." You can find it under "Places to Stay."

Here's the thing: Most people assume that since it is under the "Places to Stay" subheading that it only applies to hotels. Wrong! Offers range from discounted rates on rooms to packages for your entire vacation!
2. Disney's Dining Plan
If you're not a big eater and don't plan on hitting all, or some, of the food hotspots in Disney World, go ahead and skip to the next tip. Otherwise, one of Disney's Dining Plans might just be for you.
The plans cost different amounts; each and all have different types of food levels (snacks, counter service, table service) to utilize. As of 2018-2019:
Quick Service Disney Dining Plan:
Two counter service meals (per day)
Two snacks (per day)
A refillable cup/mug (per duration of your stay)
This plan costs $52.50 per adult and $21.74 per child, keeping in mind that children are ages three to nine.
Standard Disney Dining Plan:
One counter service meal (per day)
One sit-down meal (per day)
Two snacks (per day)
A refillable cup/mug (per duration of your stay)
This plan costs $75.49 per adult and $25.75 per child, keeping in mind that children are ages three to nine.
Deluxe Disney Dining Plan:
Three meals that can be counter service OR table service (per day)
Two snacks (per day)
A refillable cup/mug (per duration of your stay)
This plan costs $116.25 per adult and $39.99 per child, keeping in mind that children are ages three to nine. The prices for this specific plan will raise during peak times.
In case you are still confused and not sure if this is the right purchase for you:
Snacks: Items that are sold out of snack carts around the park or in quick service restaurants ONLY.
Counter Service Meal: One combo meal with an entree, side and drink, including alcoholic beverages (where available).
Table Service Meal: An entree, dessert, and beverage, including alcoholic beverages for adults (where available). The dessert can be substituted for a fruit cup, side salad, or cup of soup (as per Disney's healthy living initiative that has been ongoing).
Keep an eye out for the occasional Free Dining Plan that will pop up. To make the dining plans worthwhile, also try to use up all of your credits.
3. Bring your own poncho.
This may be silly, but bringing your own poncho is a simple and easy money-saving tip.Ponchos can cost up to $10 at Disney World whereas you can purchase your own back at home for probably $3- maybe less! For a family of four, the cost for ponchos, if it were to suddenly downpour (likely in Florida), would go from $40 down to about $12. Florida might be called the sunshine state but it sure does rain a lot down here.
4. Go during the off-season.
The off-season is most definitely the best time to go to the parks. Not only are there fewer crowds, but the costs are lower! You are able to get more done and do it all within your budget (or closer to it, at least).
5. Plan ahead!
I cannot stress how important it is to plan ahead. Planning ahead not only gets you that Be Our Guest reservation that you so need- it gets you to the hotel rooms first! The hotel rooms with the lower prices usually go first, especially during peak times. Planning ahead will assure that you get to those prices first (as well as that Seven Dwarves fastpass you really want).
Worried that you're going to miss out on a discount that is offered later once you've booked your stay? Don't! Just call Disney and let them know! Disney is very accommodating when it comes to instances like this and will surely apply those discounts right away!
6. Ask for water/bring your own.
If you usually buy multiple bottles of those Dasani waters throughout the day so that you aren't dripping in your own sweat and can keep up your energy, well, don't. Disney will literally just give you water! All you have to do is ask. Counter service restaurants all give out cups of iced water if you simply ask," May I have a cup of water, please?"
Not only that but Disney allows you to bring your own drinks into the parks. You can also bring your own reusable/refillable bottles from home. Plus, Disney allows you to bring your own snacks into the park as well, which leads me into my next tip...
7. Bring your own food.
Disney's food can be awful costly. If it's not in your budget to splurge on a table service meal or have an over-expensive counter service munch, bring your own food! Some people find it better to spend their money on other items in the parks anyways.
8. Skip the Park Hopper Tickets
I know, park hopping can be tempting. But, sticking with the base tickets can save you about $50, sometimes more! To be completely honest, it all depends on the type of person you are. You might want to visit three parks in one day or you might want to stay in one park all day, get everything done, see the firework show, etc. If you're really trying to stay on a budget though, skipping the park hopper can save you quite a lot, especially if there's a lot of people in your group or family.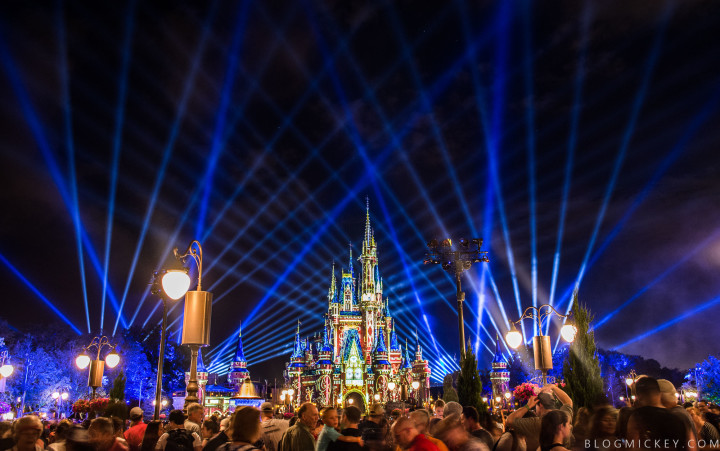 And that's that! If you have any questions, feel free to contact me! Thanks for stopping by, and as Mickey Mouse himself would say, see ya real soon! Bye!