7 Bike Road Trips for a Once in a Lifetime Experience
Bike road trips have gained a lot of popularity over the recent years and rightly so.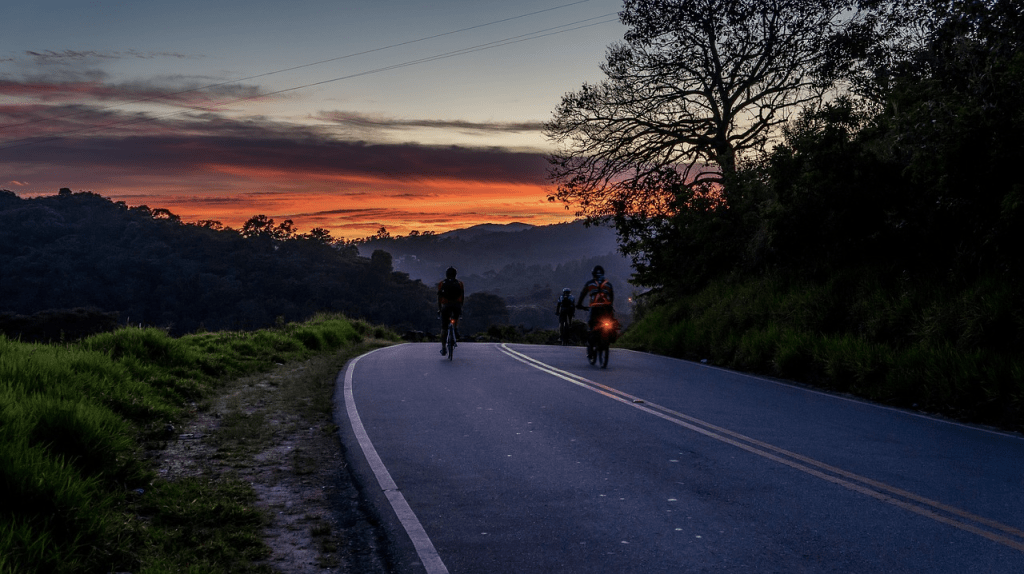 It is rather interesting to realize that the one thing that tires us the most in our day to day routine life can be the one thing that brings about a tremendous adrenaline-filled time. All of us, at some point in our lives, have experienced the pains that come along with driving, being stuck in traffic, monotonous journeys and whatnot. But it is also not a hidden fact that road trips are one of the most fun ways to relieve yourself of this stress.
Bike road trips have gained a lot of popularity over the recent years and rightfully so. It allows you to go beyond just visiting a new place as a tourist, it lets you see and breathe in everything around the place and on the journey. It gives your soul the much-needed solace, away from all worldly vices. There are a lot of options while choosing to go on a road bike trip, for a bike, one can select between a sports bike, a cruiser, an adventure bike or even a dirt bike for off-roading at a suitable place!
By now you must have made your mind about picking up that helmet and gearing up for the trip, but a big question, i.e., the destination remains unanswered. The most beautiful thing about bike trips is that it is more journey oriented than destination, and hence you can allow yourself to explore the unexplored paths without worrying about where to go. And of all the places in the world, the following seven are definitely the ones you don't want to miss.
1. Manali to Leh Highway, India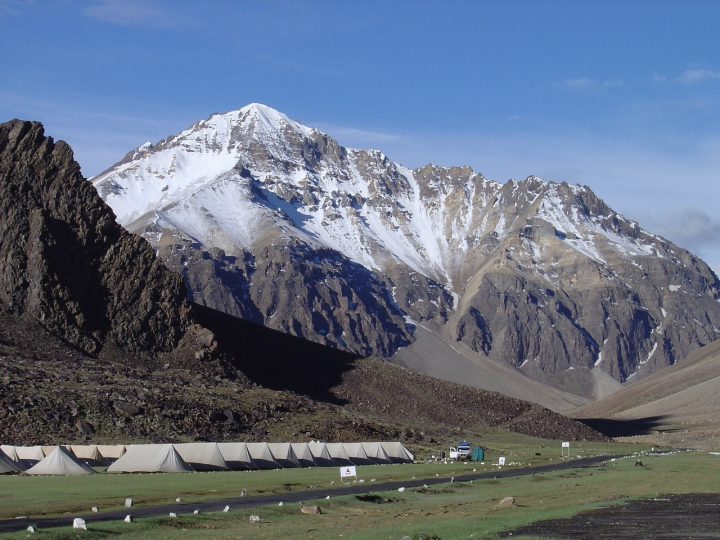 It's no secret that the Manali to Leh highway spreading across Himachal Pradesh and Jammu and Kashmir in India is one of the most mesmerizing routes in the world. It has been home to various Bollywood film scenes and bike road trip enthusiasts. It is one of the most popular locations in India and one can find themselves riding a Bullet bike, and indulging in eating roadside Maggi while on a road trip.
2. Verdon George Circuit, France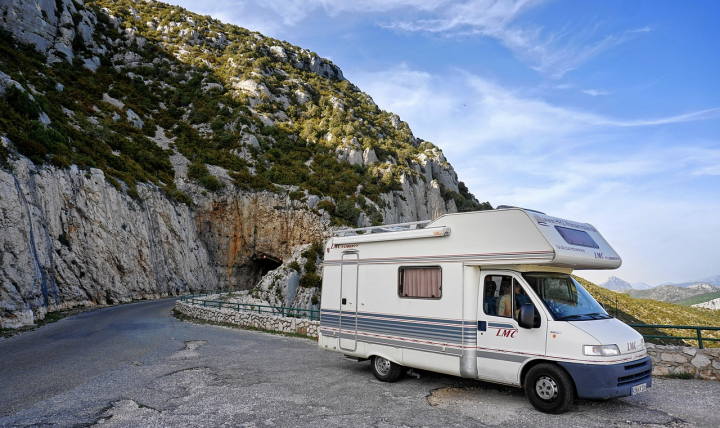 This circuit in the Provence region aptly captures all that Provence holds. You will drive through small European houses, shops, and markets, and finally to nature in its full glory. It has a picturesque blue lake right in its heart. This place, approximately seven hours from Paris, will make you forget all the stressful reasons you went there, and make you think of reasons to stay. Here you can even stop by for a night full of drinking and cheer with your friends or make new ones if you are on a solo trip.
3. Route One, Iceland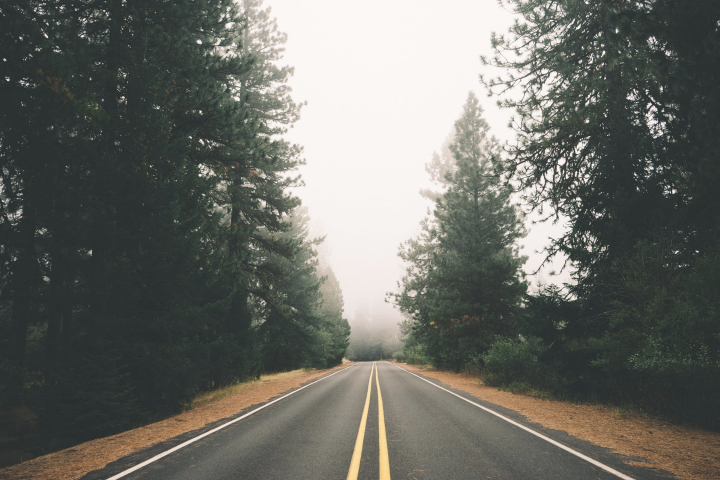 Iceland is known to be one of the most scenic places around the globe so how can the list be complete without its mention. The Route One road goes around the entire island and gives the adventure junkie and traveler inside of you it's much-needed soul food. From stunning waterfalls to grand bridges, the route has it all. You can select a certain section of the whole route and still rest assured that your once in a lifetime experience won't be hampered. As Iceland's cold weather is a well-known fact, you can make pit stops all along the route for some Reyka vodka or Dalmore Whiskey and warm yourself right up.
4. Chennai to Pondicherry, India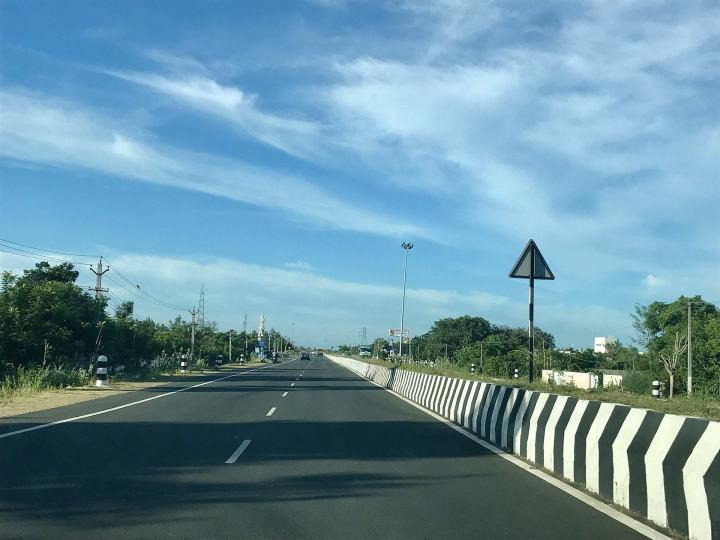 Traveling from Chennai to Pondicherry along the East coast road is definitely a sight to behold. The two coastal cities have a lot of flora and fauna to offer themselves, but the highway between them surpasses those levels. It is only a 160 km stretch, but you will pass through the Mahabalipuram, a UNESCO world heritage site, a nuclear facility, and a beautiful fort.
5. The tail of the Dragon, Tennessee, USA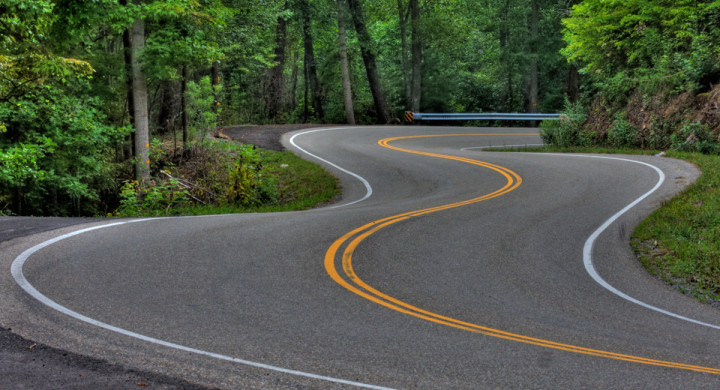 A rather famous destination for bike lovers and travelers, it is a well-known and rather exciting location for a road trip. Mountain curves and tall trees cover the area. It is an 11 mile stretch on the US route 129 and lies between a National Park stretch, and is actually quite infamous for being rather extreme and not for the faint-hearted. It has a landmark adorned with bike parts.
6. Friendship Highway, China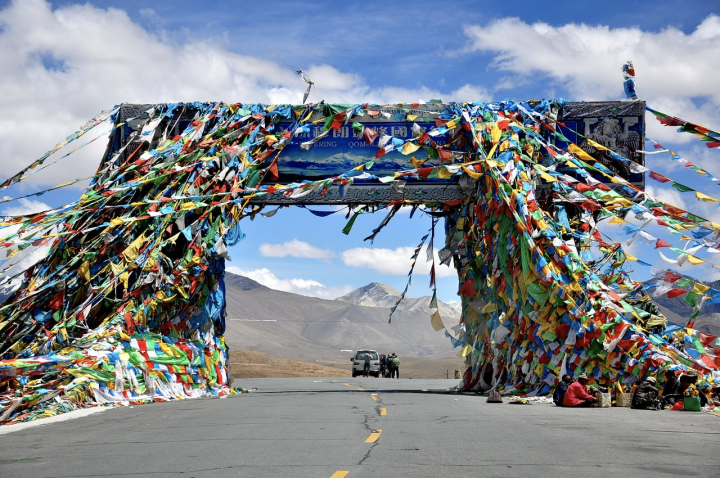 Friendship Highway is a long stretch of white mountains and cold breezes spread across Tibet, China, and Nepal. It is named so, as it is a symbol of peace between the countries. While on a bike trip down this highway you will see religious shrines, colorful monasteries, and greenery all around. It is a great place to take in and learn about a part of the rich Southeast Asian culture. You will see some of the world's tallest peaks and get to eat some of the most delicious Tibetan, Chinese, and Nepalese dishes.
7. Trollstigen, Norway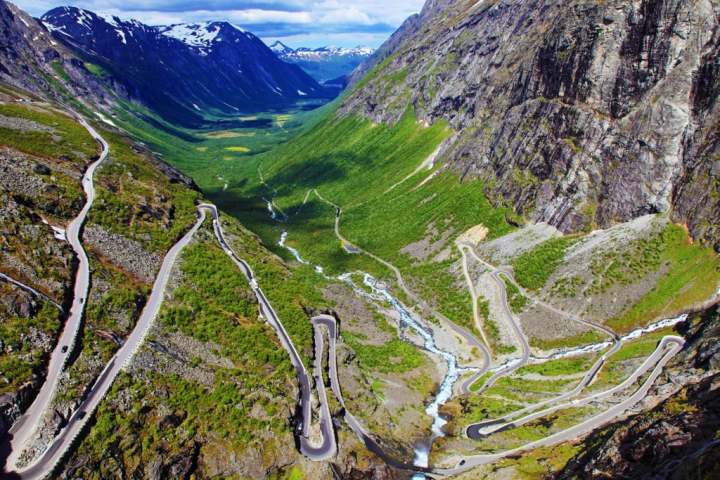 Theatrical road curves, waterfalls, forest stretches, beautiful sunsets, Norway's Rauma region's Trollstigen route has it all, making it the perfect destination for your adventure. It lies between small towns and villages and that is part of its allure. They even have a car parking and visitor center, making it both naturally beautiful and visitor friendly.
To put it all into one, these are the various options varying from their climate to their culture for an adrenaline junkie such as yourself to explore, and the best part is that it's not just limited to this! You are always welcome to explore. If bike trips are what give you comfort and an exciting rush at the same time, this is a great start.