5 Useful Tips for Budget Travelers in Seoul
Tips and Tricks You Can Use to Travel in Style, but Still Within Your Budget in Seoul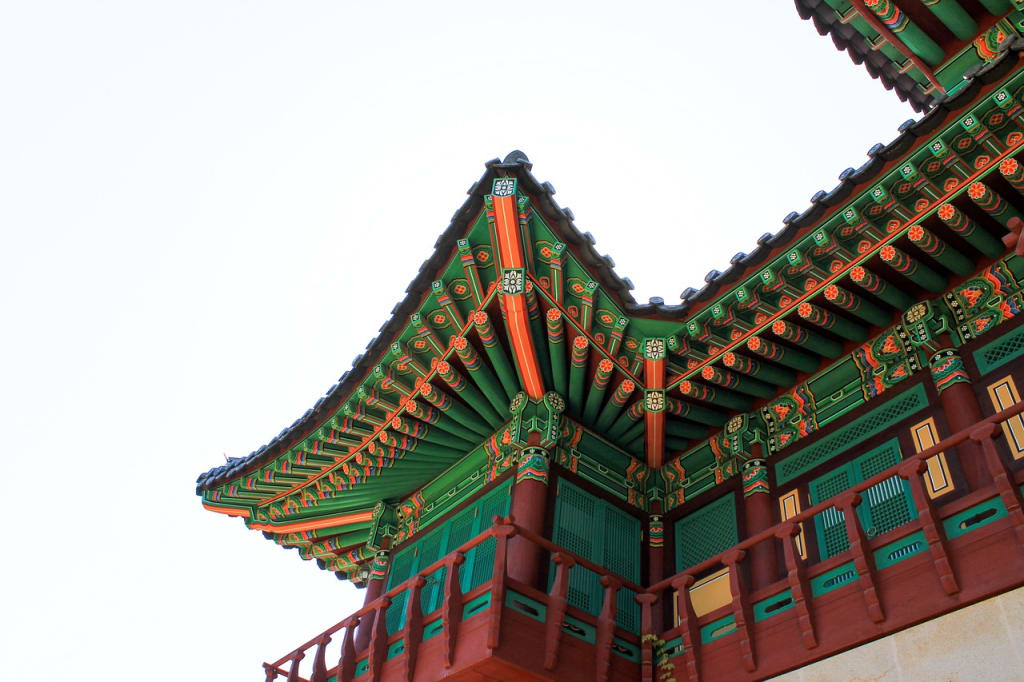 As a budget traveler, I appreciate nifty travel guides that can help me make the most out of every trip I do. I've lived in South Korea for a little over two years already and traveled to Seoul many times that I've lost count. And being an expat, you learn to take note of relevant tips here and there for your next visit. Here's a list of tips that I often tell my friends who plan to visit Seoul.
Tip 1: Prepare before your trip.
READ UP. Nothing beats proper research when preparing for a trip. It's true—good travel is a result of good planning. Well, unless you're comfortable shooting blindly during your trip. To help you get started, here's a nice article that summarizes some important things you need before making an international trip. I personally follow these tips too, as much as possible.
WEATHER CHECK. South Korea has four seasons (winter, spring, summer, and fall). Plan your clothes depending on the season you plan to visit. It'll be difficult to tour around if you're not comfortable with your clothes. And if you're sticking on a budget, buying season-specific clothes could deviate you from your budget plan. It's hard to say which season is best for travelling since each season offers different activities and experiences for tourists. Spring is the best time to capture Cherry Blossoms and awesome Korean festivals, although you can expect a large number of tourists during this time of the year as well. But, fall is my favourite season where leaves turn into orange and red revealing beautiful sceneries in every corner of the city. It's perfect for photos, especially if you plan to visit Nami Island.
Currency/Exchange: This is always something that bothers me whenever I visit other countries. Should I buy dollars weeks before hand? Should I wait until the exchange rates get better before I exchange my Philippine peso (PHP) to US dollars (USD)? Bank rates are often, if not all the time, better than airport money exchange rates. If you have the time and patience, of course, the best way to deal with this is to do a canvas on bank exchange rates then choose the one which gives you a better rate. But if all else fails, you can exchange your PHP directly to Korean Won (KRW) at the airport. Btw, it's open for 24 hours so no need to worry if you're arriving at the airport late. Additional tip: In Korea, credit cards are widely accepted in most shopping malls, accommodations, restaurants, and attractions. It is possible you won't need cash that much. Better give your bank the heads up though if it's your first time using your credit card outside of your home country.
Adapter and Power Bank: Plug, socket and voltage vary by each country. There are 4 general types (A, B, C, D). If you're a frequent traveler or you plan to be one, travel adapters are your best friend. This is something I had to learn the hard way when traveling. Trust me, it's totally not comfortable knowing you have a dead mobile phone when solo traveling in a non-English speaking country. So, if you plan to visit South Korea, bring your travel adapter or a type C (2 round pins, ungrounded) plug. If, for heaven's sake, you forgot about this, common convenience stores and supermarkets in Seoul will surely have one waiting for you. It will be harder to find a cheaper one though if you're in the provinces. But since we're on a budget, we don't want to spend on unnecessary purchases. In worst case scenarios, your power bank will save you.
Useful Applications: Embrace technology. Use applications that would be useful for your travel. These apps will help you avoid getting lost and spending unplanned taxi fare to get your way back. Here are some of my go-to-apps when travelling to Seoul:

Subway Apps: Subway Korea, Mapway, ExploreMetro
Maps: Google Maps, Naver Map, Kakao Map, Pocket Earth (my personal favourite which is conveniently applicable to most countries as well)

Tours: Klook, Trazy, Visit Korea
Translation and Language: Google Translate, Learn Korean, Memrise
Wifi/Internet Connection: Public WiFi is very common in most parts of Seoul. But this is particularly insignificant to those that are keen when it comes to personal (cyber) security. So if you're one of those, save yourself the hassle and discomfort by availing pocket WiFi or 3G/4G sim cards. You can even get these at a discounted price via Klook.
Tip #2: Accommodation
Couch Surfing: If you want to go big on the budgeting, and you're up for some socializing and perhaps an adventure, I suggest you try couch surfing (CS). With CS, you'll be staying in a flat/apartment with a local and it is totally free. You might even get a personal tour from a local. Read more about this on their website. This could be fun and spontaneous!
AirBnBs: I find that AirBnBs are still slightly cheaper than other forms of paid accommodations, especially if you're going in a group, and not picky about the location. Plus, it's also a great way to socialize with locals.
Hostels/Dormitories: Aside from the other two options mentioned, budget travellers can also consider hostels and dormitories for cheaper accommodations. These normally wouldn't include fancy amenities, but if you're spending the whole day touring around anyway then choosing a less pricey accommodation is something to consider.
Additional Tip: If you're more into shopping, choose accommodation in Myeongdong and Namsan-dong area. These areas are just walking distance away from shopping areas. But if you want to be closer to tour spots, Jongno area is the place to be. In this way, you'll be surrounded by temples and historic sites. Traditional Hanok hostels are also usually found in this area if you want the full Korean experience.
Tip #3: Getting Around
Similar to Japan's Pasmo Card and Hong Kong's Octopus Card, Korea also uses a similar method for transportation payments through T-money Cards. You can use them in most modes of transportation (taxi, subway, train, bus, ferry). You can avail (and reload as well) from any convenience store or at subway stations. It is usually priced at 2500-4000KRW, although this amount is neither consumable nor refundable, I think it is a fairly reasonable amount considering the convenience it offers. You can also refund the remaining balance in your T-money card anytime for a small fee of 500KRW. By the way, you get a 100KRW discount when using T-money compared to cash.
Additional tip: Subways are the cheapest and fastest means of getting around Seoul. BUT, if you're travelling short distances with friends and might fit in a cab just fine—GO FOR A TAXI INSTEAD. Why? Let's say you're travelling for short distances, splitting the cab fare to four people can be much cheaper than spending subway fare each. Plus, this saves you from a ton of walking especially when you're carrying a lot of stuff from shopping. It'll be worth it!
Tip #4: Maximizing Free Tours and Nearby Tourist Spots
If you've done tip number one: Read up, you will probably come across this (or not, lol). Most tourists avail of tour packages that bring them around Seoul without knowing that they could actually get these for free. The city of Seoul offers free walking tours for both locals and foreigners. These tours are conducted by guides that showcase South Korea's rich history and culture through their major tourist sites around the city. A few of the sites that they visit are Gyeongbukgung Palace, Deoksugung Palace, Jongmyo Shrine, Unhyeong Palace, Bukchon Hanok Village, Cheonggyechon Stream, and Namsan Park. Click on this link to learn more about the specifics of the free walking tour.
Additional tip: They offer cheap shuttle bus fares for foreigners that wish to visit Jeonju (a province down south that is totally worth the trip and one of my personal favourites when it comes to cities outside of Seoul). This 1 0USD shuttle bus is only available on Fridays, Saturdays, and Sundays and is offered to foreign passport holders only.
Tip #5: Stuff your face with Korean food.
For me, the best way to experience a country's cuisine is to eat where the locals eat. Simple but very effective. To be able to stick to a budget but still be able to eat authentic Korean dishes, check out Gwangyang market, Noryangin market and Namdaemun. You know those tents you see in K-dramas? That's where you'll find them. Their dishes come in a wide range of options starting from traditional Korean food, street food, and mildly to extremely exotic dishes. Everything is cheaper and totally authentic in these areas. You can also check out Korean street food at night in Myeongdong and Insadong. I always go here for street food whenever I'm in Seoul. I just can't help it, they have the best street foods there is, I promise!