5 Reasons Why Sydney Harbour Day Cruises are a Must-Do Experience
Want to experience Sydney like never before? Embark on a day cruise and see the city from a whole new angle.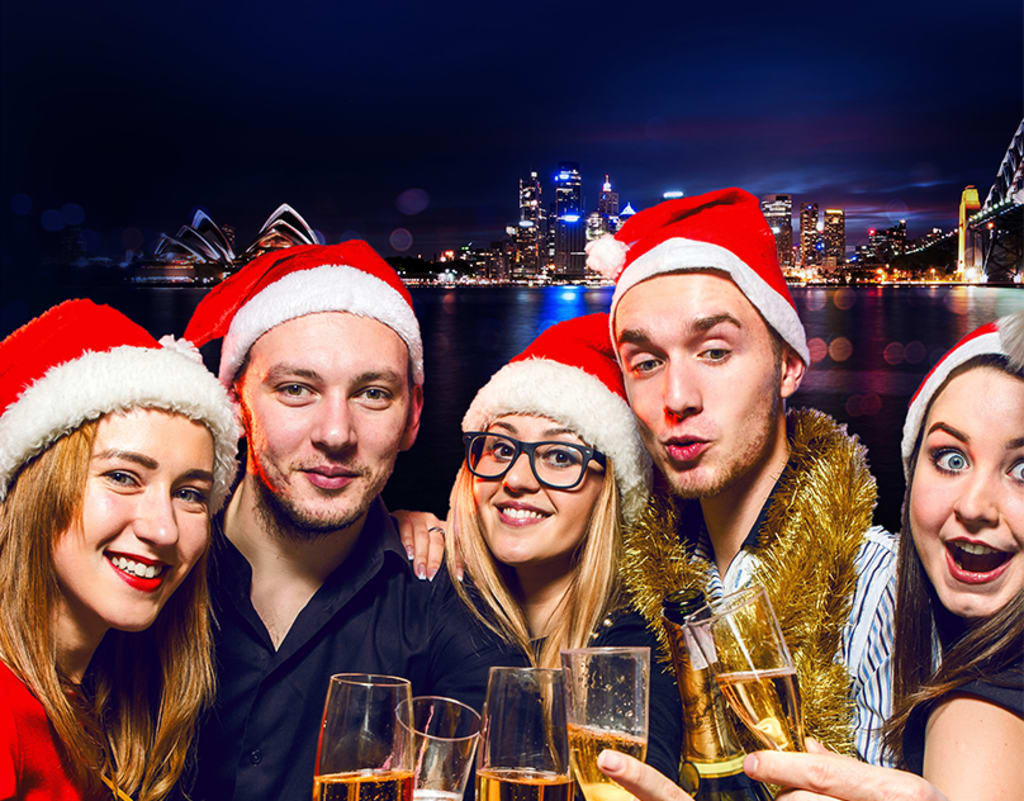 Sydney Harbour is known as one of the world's most beautiful natural harbours, and one of the best ways to experience its beauty is through a day cruise. There are many reasons why lunch cruises are a must-do experience for visitors to the city. In this article, we will explore the top five reasons why you should add a day cruise to your itinerary.
Stunning Views
One of the most compelling reasons to take one of the many Sydney Harbour day cruises is the opportunity to take in its stunning views. The Harbour is home to many iconic landmarks, including the Sydney Opera House, the Harbour Bridge, and Luna Park. These landmarks are even more impressive when viewed from the water.
On a day cruise, you can soak up the beauty of the Harbour while relaxing on board. You can enjoy a drink, a meal, or just take in the sights and sounds of this stunning natural wonder. From the sparkling water to the lush green shores, Sydney Harbour is a feast for the eyes that you won't want to miss.
Unique Perspectives
Taking a day cruise on Sydney Harbour also provides a unique perspective of the city. You can see the city from a new angle, and get a sense of its history and culture. For example, many cruises include commentary on the Harbour's history and landmarks, which can be both educational and entertaining.
Cruising around the Harbour can also give you a glimpse of the local wildlife, including dolphins, seals, and seabirds. You can even go snorkelling or scuba diving to explore the underwater world. A day cruise on Sydney Harbour is a distinctive and fascinating experience, regardless of your interests in history, animals, or simply soaking in the scenery.
Range of Activities
Day cruises on Sydney Harbour offer a wide range of activities, making it easy to find something that suits your interests. For example, you can take a sightseeing cruise, a lunch or dinner cruise, or even a whale-watching cruise. Many cruises also offer activities such as kayaking, paddleboarding, or fishing.
Some day cruises even offer the opportunity to get hands-on with sailing or even yacht racing. Whatever your interests, you can find a day cruise that caters to your preferences. Whether you want to relax and take in the view or get active on the water, a day cruise on Sydney Harbour has something for everyone.
Unforgettable Memories
The combination of stunning views, unique perspectives, and a range of activities makes it a truly unforgettable experience. Whether you're traveling alone, with friends, or with family, a day cruise on Sydney Harbour is a perfect way to create lasting memories.
You can capture photos of the iconic landmarks, share a meal with loved ones, or simply take in the beauty of the Harbour. These memories will stay with you long after the cruise is over, and you'll be able to relive the experience every time you look back at your photos.
A taste of Sydney's culture and cuisine
One of the highlights of a Sydney Harbour day cruise is the opportunity to taste an array of the city's unique cuisine. Many lunch cruises offer a range of dining options, from fine dining to casual and affordable options. You can try traditional Australian dishes, fresh seafood, and international cuisine while enjoying the stunning views of the harbour. You'll also get to experience the city's vibrant culture, with live music and entertainment on some cruises.
Conclusion
If you're planning a trip to Sydney, don't miss the chance to experience the beauty and wonder of Sydney Harbour on a day cruise. With spectacular views, a unique perspective of the city, relaxation and rejuvenation, adventure and fun, and a taste of Sydney's culture and cuisine, there's no doubt that Sydney Harbour day cruises are a must-do experience. So why wait? Book your tickets now and get ready for a memorable journey on one of the most iconic natural harbours in the world. See you on board!
Reader insights
Be the first to share your insights about this piece.
Add your insights