Real Taste Of Sydney: Dining in cruises, Pubs, and Cafes
Ready to experience the real flavour of Sydney? You will know where to go and what to do once you explore this article!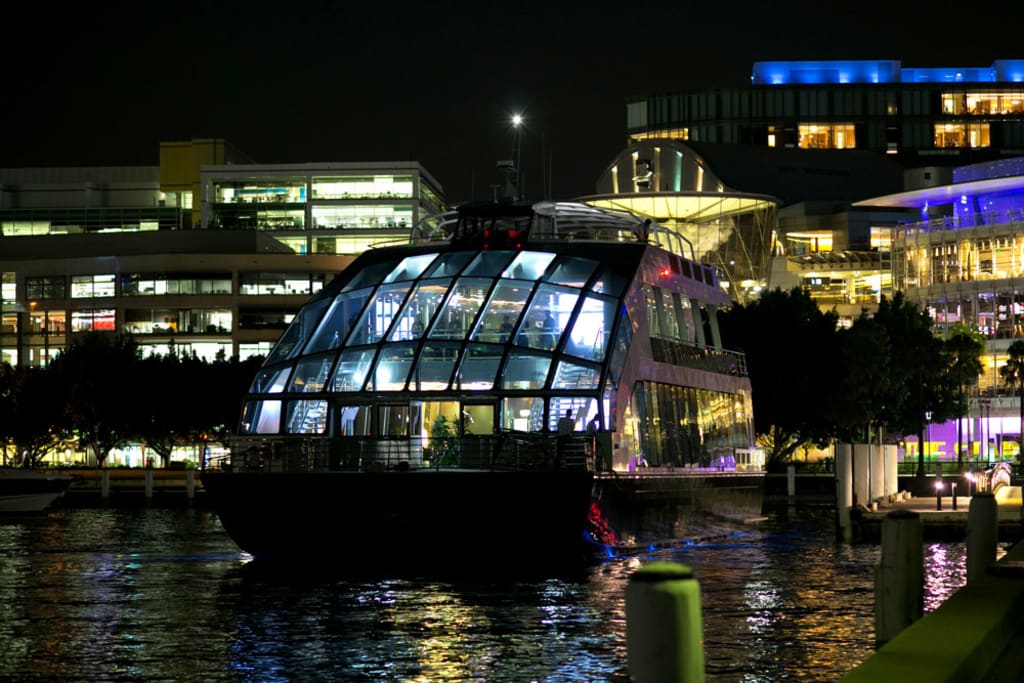 Sydney is a vibrant and diverse city that offers a variety of dining experiences, from upscale restaurants to casual cafes and pubs. However, some of the most unique and memorable dining experiences can be found in cruises, pubs, and cafes. These venues offer not only delicious food but also stunning views, vibrant atmosphere, and a glimpse into Sydney's rich history and culture.
Chilling On a Harbour Cruise
Cruises are a popular way to explore Sydney's famous harbour while enjoying a meal. The city offers a range of options, from lunch and dinner cruises to cocktail and sightseeing cruises.
Cruising on one of the greatest Sydney Harbour Dinner Cruises, which takes visitors on a voyage around the harbour, past famous landmarks like the Sydney Opera House and the Harbour Bridge, is one of the many well-liked cruise opportunities. Guests can enjoy a delicious meal and a selection of wines and cocktails.
Relax in Traditional Aussie Pubs
Another unique dining experience in Sydney is dining in one of the city's historic pubs. Pubs have been a part of Sydney's social and cultural fabric for over two centuries, and many of them have retained their original charm and character.
One of the most popular historic pubs is The Lord Nelson Brewery Hotel, which dates back to 1841 and is located in The Rocks, one of Sydney's oldest neighbourhoods. The pub serves a range of beers brewed on site, as well as classic pub food such as fish and chips and burgers.
Hangout in Australian Cafes is also a great option!
For those looking for a more relaxed and casual dining experience, cafes are a great option. Sydney is known for its vibrant cafe culture, with many unique and trendy cafes popping up in different neighbourhoods.
One of the most popular cafes is The Grounds of Alexandria, a large and beautiful space that features a bakery, a restaurant, a coffee roaster, and a farm with animals and fresh produce. The cafe offers a range of dishes, from avocado toast to wood-fired pizza, and is a favourite among locals and tourists alike.
Dining in cruises, pubs, and cafes not only offers a great dining experience but also provides a glimpse into Sydney's history and culture. For example, dining in historic pubs allows visitors to experience a part of Sydney's colonial past and its love for beer and socialising.
Many of these pubs have retained their original architecture and decor, providing a unique and authentic atmosphere.
Similarly, dining on dinner cruises on Sydney Harbour is a chance to explore the historical harbour itself, which has played a significant role in the city's development and identity.
The harbour has been a hub of trade, transportation, and recreation for over two centuries and is home to some of Sydney's most iconic landmarks. Cruises provide a unique perspective of the adorable Sydney Harbour, allowing visitors to admire its beauty and learn about its history and significance.
Cafes, on the other hand, offer a more contemporary and trendy dining experience, reflecting Sydney's modern and cosmopolitan character. Sydney's cafes are known for their innovative and Instagram-worthy dishes, as well as their relaxed and friendly atmosphere.
Many cafes source their ingredients locally and promote sustainable and ethical practices, reflecting Sydney's commitment to environmental and social issues.
Conclusion
Sydney's dining scene offers a truly unique and diverse culinary experience. From the delicious seafood served aboard a scenic dinner cruise, to the cozy pubs with their signature Australian dishes, to the trendy cafes with their artisanal coffee and brunch offerings, there is something for everyone in this city.
So whether you're a foodie or just looking for a satisfying meal, be sure to explore the real taste of Sydney's dining scene and indulge in the flavors that make this city so special.
Reader insights
Be the first to share your insights about this piece.
Add your insights