5 Best Longest And Thrilling Hikes in the World
Measure the earth with your steps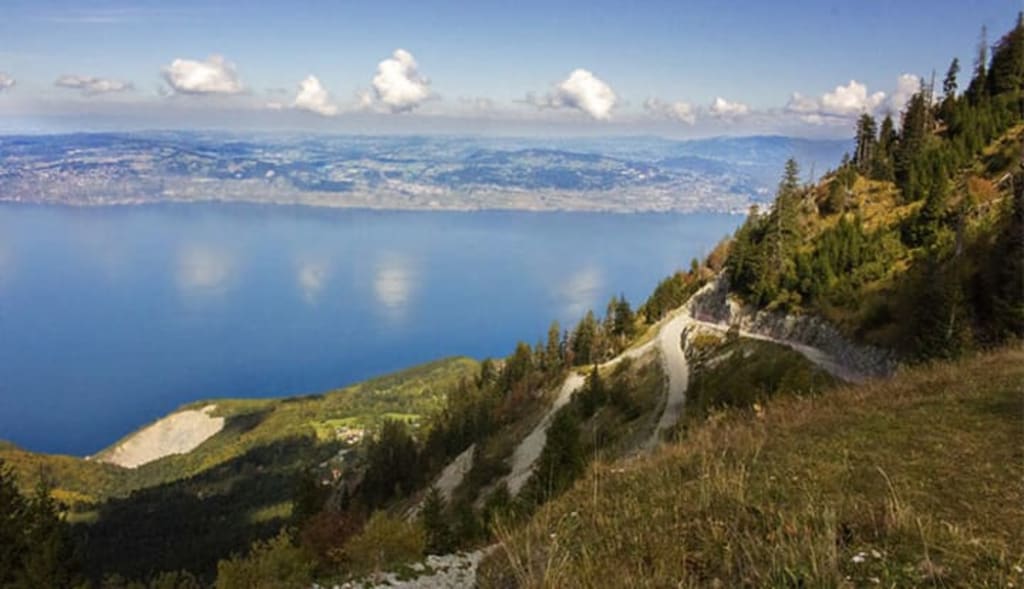 5 best and thrilling hikes in the World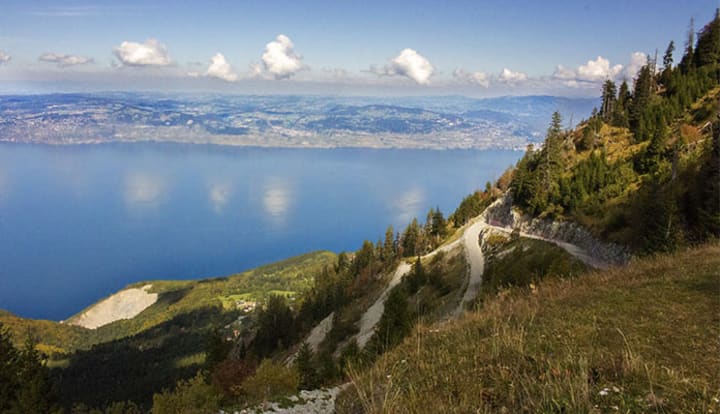 What could be a better option to explore the nature of our planet than a hiking adventure. Earth is filled with places that can make you go breathless for a second.
Hiking is about more than traveling from one location to another. The rule of hiking to explore not just the bed but to explore the smallest part of the journey. Hiking creates s special bond with nature and the earth Exploring our planet is might the only goal we are born on this planet. Some people don't believe in this but people who want to have peace of mind and enjoy their life without stress and anxiety, they choose hiking. They either choose one day or multi-day hiking trails that help them not physically but benefit their state of mind.
Here is a little help to start out with. We have listed down one of the best hiking places you can add to your bucket list and complete it before you are taken from this earth.
Here are the 5 best long-distance hikes in the world as suggested by trekkearth experts.
1. TOUR DU MONT BLANC
Location: France, Italy, and Switzerland
Distance: 170 kilometres (110 miles)
Duration: 7-11 days
Difficulty: Challenging
The Tour du Mont Blanc is one of the most visited long-distance hiking trails in Europe. The hike gives you the ability to go through the best European countries. It connects you through distinctive mountain passes, idyllic alpine meadows, and glacial valleys that consist of Europe's most impressive glaciers on display.
The trek Mont Blanc massif, composed of Mont Blanc, the rooftop of Western Europe (at 4810 meters, 15,781 feet high) and also has a lot alternative stunning peaks. The trail is about a distance of roughly 170 kilometers (110 miles) with 10 kilometers (6.2 miles) of ascent/descent.
2. THE WEST COAST TRAIL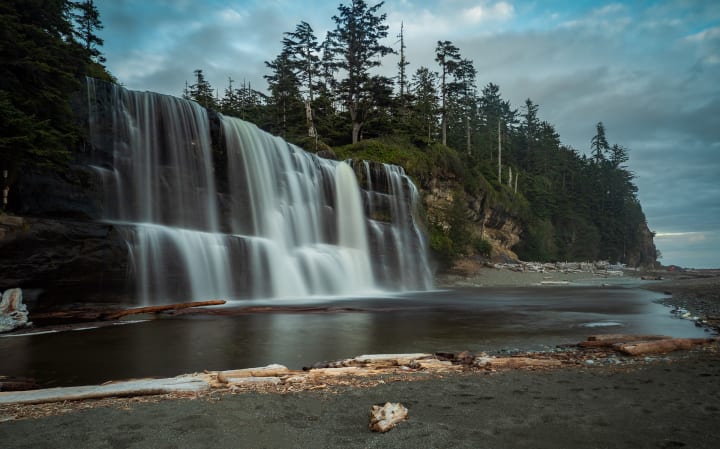 Location: The Pacific Rim National Park Reserve, Canada
Distance: 46.7 mi. (75 km)
Duration: 5–8 days
Difficulty: Strenuous
This trail attracts millions of hikers from all over the world. The trail is not limited to one park but is widespread through lakes, forests, and parks. Vancouver Island is renowned landscapes of high alpine peaks, glacier-fed waterfalls, and centuries-old rainforests
The island's West Coast Trail holds the long wide spread history, scenery, geologic features, and nature.
The trail is located within the traditional territories of the First Nations, the indigenous traibes of the Pacific Coast in Canada.
The southern part is tougher to hike than the northern part.
3. GR 20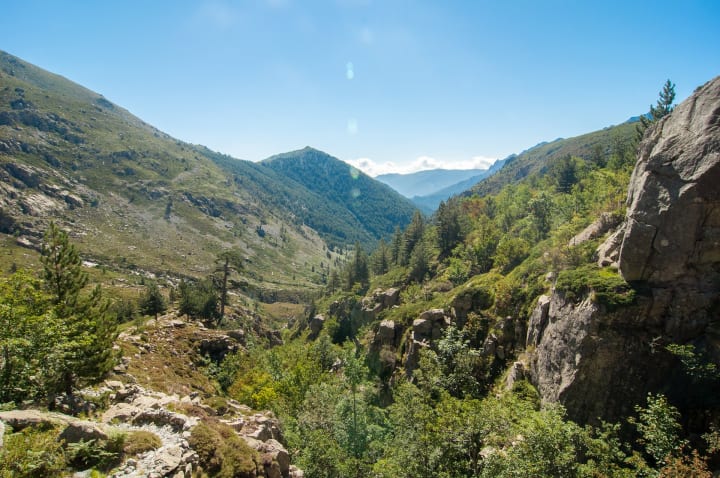 Location: Corsica island, France
Distance: 180 kilometers (112 miles)
Duration: 11-15 days
Difficulty: Strenuous
The GR20 is one of the popular multi-day hiking trails in Europe. It starts from the Mediterranean island of Corsica horizontally from north to south. The path runs 180 kilometers (112 miles) and both parts northern and southern and in the center, there is a Village that is the exit point of the trail.
4. LAUGAVEGUR-FIMMVÖRÐUHÁLS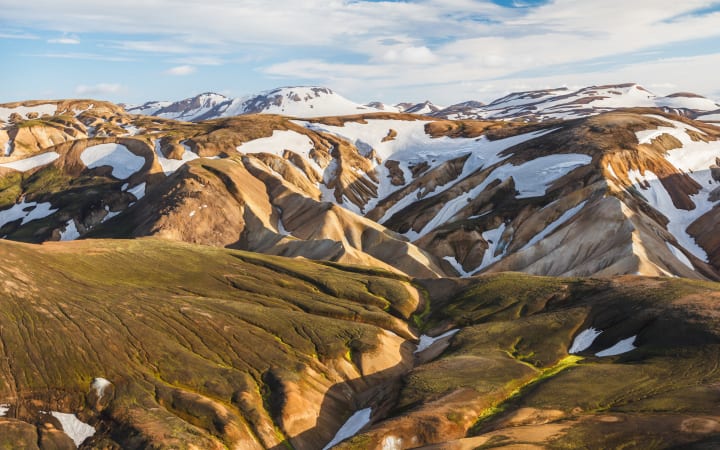 Location: Iceland
Distance: 80 kilometers (50 miles)
Duration: 6-8 days
Difficulty: Challenging
It was first discovered by the international hiking community of National Geographic. Since then, the trail is now one of the most popular trails and has attracted millions of hikers.
The paths are covered with multicolored rhyolite mountains passing, hot springs, and breathtaking views of the nature earth.
It has also smokey lava fields, snowy peaks, unbridged rivers, and a black desert. The ultimate Laugavegur-Fimmvörðuháls trail - or the Grand Laugavegur, as it is often called - 80 kilometers (50 miles) through the extremely difficult path to hike and could take 6 to 8 days to complete. During this long day of hiking, it will be difficult for you to stay without getting a perfect shower. So, let's look at the outdoor shower ideas that can help you in this trek.
5. BANFF HIGHLINE TRAVERSE
Location: Banff National Park, Alberta, Canada
Distance: 64 mi. (103 km)
Duration: 7–9 days
Difficulty: Strenuous
One of the most popular attractions for travelers who seek out adventures among the peaks of the Rocky Mountains.
It is one of the few treks where you can actually view the breathtaking scenery of Canada. As it covers from alpine plains to dense pine forests and jagged peaks.
The trail is nearly 63 mi (100 km) and it can take up to a week to complete the trail.
list
About the author
Reader insights
Be the first to share your insights about this piece.
Add your insights