Top 10 Travel Essentials for a Beginner
Your Travel backpacking is always incomplete with these 10 essentials.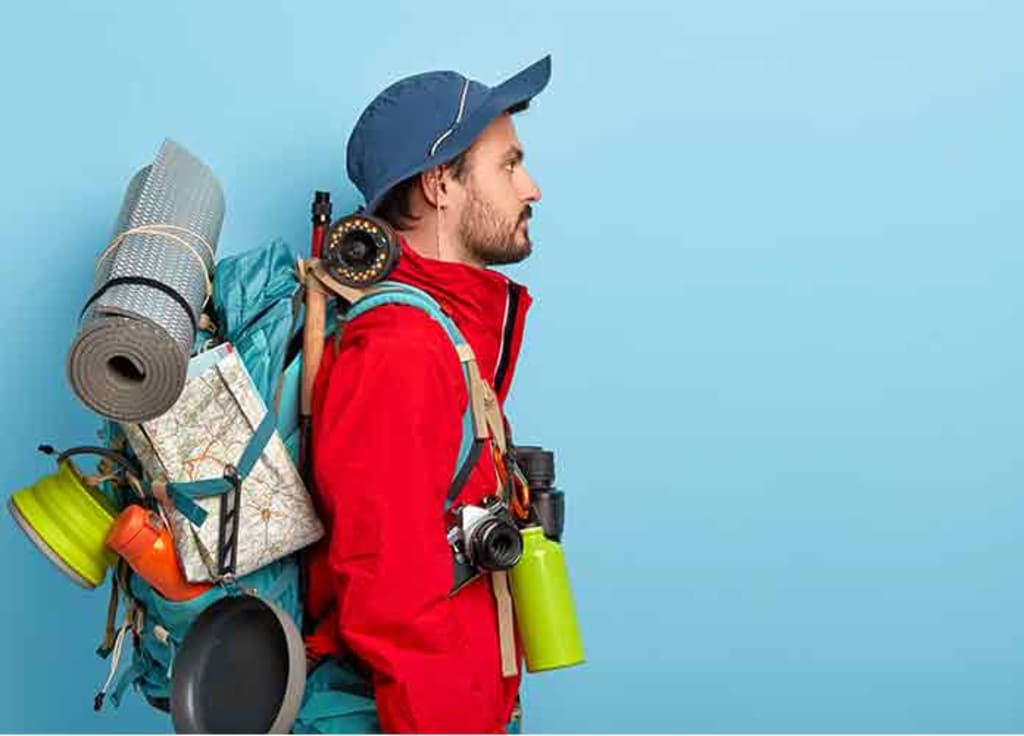 There are very few people who have not made a mistake in their backpacks. There are ups and downs in every task but there are also some top requirements which you cannot prepare to live within a place that is very new to you. You cannot afford to buy every essential from that place.
Leaving all the extra we today focus on the most essential things for a traveler even if he is a beginner or has experience. These top 10 accessories you cannot afford to travel with. There are hiking websites Trekkearth, that guide you on how to stay well and comfortable while hiking.
Torch
What will you do without a torch in the dark night? Very Easy to forget about, especially when you're packing for a few km if traveling instead of camping, but incredibly handy for any trip. Sudden power cut? You're sorted with your own light.
Towel
Personal hygiene is most important. If you are on an outdoor adventure to some remote place from the city. Make sure to complete all your personal hygiene accessories from basic towels to other bathing soaps.
Power bank
Mobile phones can last to a certain limit. Never leave your power bank. Prepare yourself for everything before anything could go wrong. A power bank let you charge in case of power cuts in remote areas. Also if your phone is also your camera, you need it fully charge to capture the moments on the trip.
Water bottle
Get storage of water for regular hydration. Hydration is important everywhere. If you feel cutting energy, just pour some water with lemon and an instant energy drink is ready. Hiking on hills or riding in a desert land, a water bottle can save your thirst while you enjoy your trip.
Hand sanitizers, soaps, and tissues
Desert areas have a shortage of water, in such a place a personal sanitizer and tissues will help you a lot. Get an immediate handy kit for all your basic Sanitization. With sanitizer in hand, you don't need water to fill your needs like for hand wash.
Foldaway bag
It's strictly banned to throw your waste and pollute nature. One who is spending for joy and relief should always take care of their waste. Not only on a beach trip but to any outdoor hiking or camping to collect the wraps and waste from food in a foldaway bag.
Money belt
A Money belt is a handy solution to carry your money while your luggage is at the hotel or camp. In any money bag, you get the options to store money, identities, cards, etc. which if any mishappening will help you a lot.
First aid kit
Hikers and campers are challengers and challenges come with a little wear and tear. What's the point of climbing so high if your hands are not stripped with a load of a stick. The more you explore yourself to nature, the more chances are you get hurt. Get a personal first aid kit for immediate help.
Travel adapter
A travel adapter is all in one device that works in most of the countries to charge all your tech. Whatever you are carrying, nowadays everything comes with electric charging, a travel adapter is the one you should never forget.
Rain gear
You don't want to ruin your trip with the rain. Even if you don't mind rain, rain gear is an essential. Rain gear protects your clothes and health too. Weather can disturb you mood, and to keep going with the weather conditions, just follow the basic rules of backpacking.
These are the common 10 essentials apart from your clothing. While other items include a map, stick for hikers, slippers, mini bags, sunglasses, pillows and bed sheets if you are on a camping tour.