10 Best Restaurants to Eat in Barcelona
Best Restaurants in Barcelona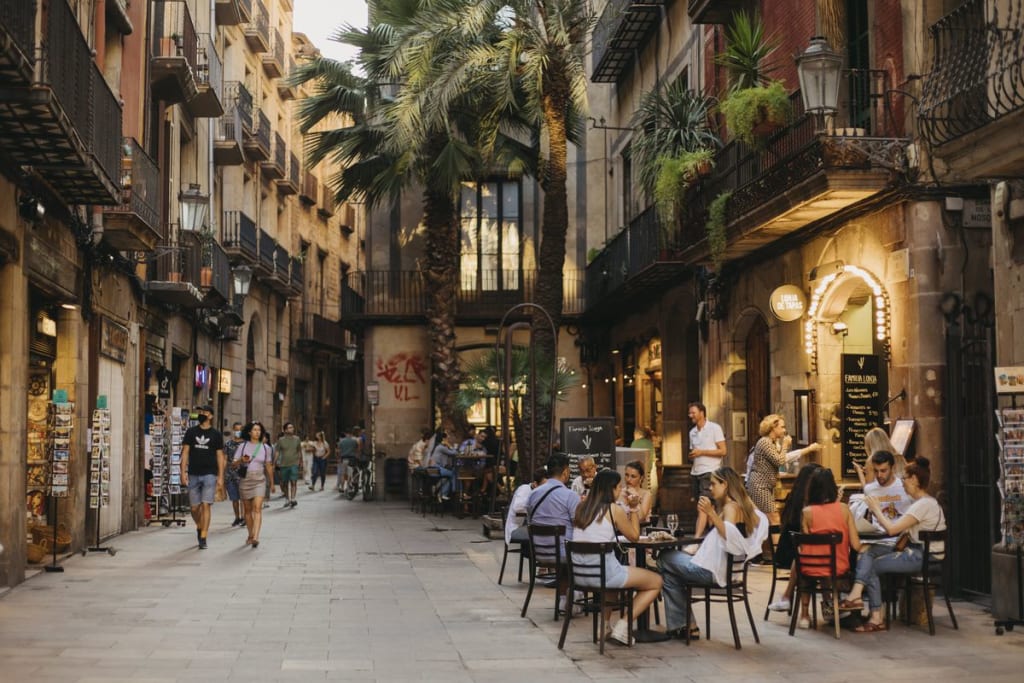 10 Best Restaurants to Eat in Barcelona
Are you looking for the best restaurants to eat in Barcelona?
Barcelona is a smorgasbord of the finest dining experiences and culinary craftsmanship. One of the biggest reasons for visiting the Catalan hotspot is its delicious food. There are several options available to satiate even the most discerning taste buds. On that note, here's taking a look at the 10 best joints that you should not miss.
Besta –
Arguably one of Barcelona's finest restaurants, it is worth trying. Manu Nunez and Carles Ramon are the people behind this marvel. Their dishes combine seasonal ingredients from Galicia and Catalonia. The fusion is mind - blowing to say the least. This makes it one of the best restaurants to eat in Barcelona for sure. You will love the Surf n turf here. Meatballs, shrimp and chicken are available for combination meals. You will also find the finest Galician oysters and fresh octopus. And there's also dry-aged and thinly-sliced beef for company. While you're at it, choose the ear of a suckling pig as well. That's how innovative the dishes are! The wine list is also extensive, sourced mainly from smaller producers. The house specialty gin undergoes distilling with oysters and algae. It is specialty dining at its best when you visit Besta.
Mr Porter –
One of the best restaurants to eat in Barcelona, it lies within the Sir Victor Hotel. You will find a lovely ambience, complete with ovens and delicious treats. These include roasted whole leek and Wagyu steak. There's also beef carpaccio with the special jumbo shrimp salad. This one comes with avocado and corn. You can indulge in cocktails like Thyme or feast on the Rib Rye.
Aurt –
It offers a seasonal and evolving menu for diners. There are multiple lunch options on offer. You should not miss the cuttlefish tarar. Other options include the onion royale and cuttlefish tender. Aurt is one of the best restaurants to eat in Barcelona. It also has a sizable wine list, courtesy of Mara Fanni, the acclaimed sommelier.
Cocina Hermanos Torres –
Falling in love with this restaurant is guaranteed! Twins Javier and Sergio are behind this joint. They already have the Michelin-starred hit- Dos Cielos to their name. This one also has a couple of stars and why not? The impressive meals and contemporary spins on classic dishes are worth savouring. You will enjoy dining here if you are a serious foodie and even if you're a casual one! There are unique flavour mixes, making it one of the best restaurants to eat in Barcelona.
Solomillo –
Solomillo is all about feasting on the choicest meat dishes. The name corresponds to sirloin steak. You will love the hearty steaks on offer at the restaurant. The menu may be personalized as per your preferences as well. Choose your desired beef, and its weight. You can also choose the cooking style and other accompaniments. If you cannot choose, pick the Frisian beef. This cooks in a medium rare style with Café de Paris sauce too. It also has dauphinois potatoes for company with browned carrots and cumin.
Dos Palillos –
Dos Palillos is another option worth trying in Barcelona. You will find several serviced apartments Barcelona nearby as well. Talk about being near your favourite Michelin-starred joint! Albert Raurich is the pioneer in chief here, offering tapas dishes galore. They combine Spanish flair with Japanese delights. You will love the Iberian-Cantonese pork jowl here. Try the Szechuan-style jellyfish or chicken sashimi as well. This one is ideal for a more intimate meal.
Bar Canete –
Bar Canete is one of the finest tapas places in Barcelona. You will find the best picks here without a doubt. You can also choose from a vast wine list on offer here. It is certainly one of the best restaurants to eat in Barcelona.
The Green Spot –
The Green Spot is a unique proposition. Try the calamari and fried croquettes here. There's also fried cauliflower with tamarind sauce and mint. You will also love the four-cheese pizza served up here along with zucchini flowers. There are healthy and grilled vegetable salads too.
Enoteca Paco Perez –
This restaurant is ideal for a classier dining ambience,. The Chef is a renowned figure, who's earned multiple Michelin stars. He loves Catalan cuisine. This touch is visible throughout the menu. You will fall in love with the crayfish that comes with figs sea and wild mushrooms. The sea bass with wild mushrooms is also a must-try. It also comes with pork reduction and mussels.
Disfrutar –
One of the best restaurants to eat in Barcelona, it will delight you immensely. The theatrical effect is upheld by the colours, flavours, smoke, fire, and more! You will love the innovative tasting menus which are sometimes unpredictable too. The crispy egg yolk with chocolate peppers and mushrooms is worth trying. It also gets accompanying salt and oil. You will love the vast wine list on offer as well.
These are some of the top Barcelona restaurants that you should not miss on your trip. They offer the finest mélange of style, sophistication, and gastronomic delight for connoisseurs. Here's to unmatched dining experiences in one of the world's most vibrant cities!