You've Got to Admire Her!
Roberta Annan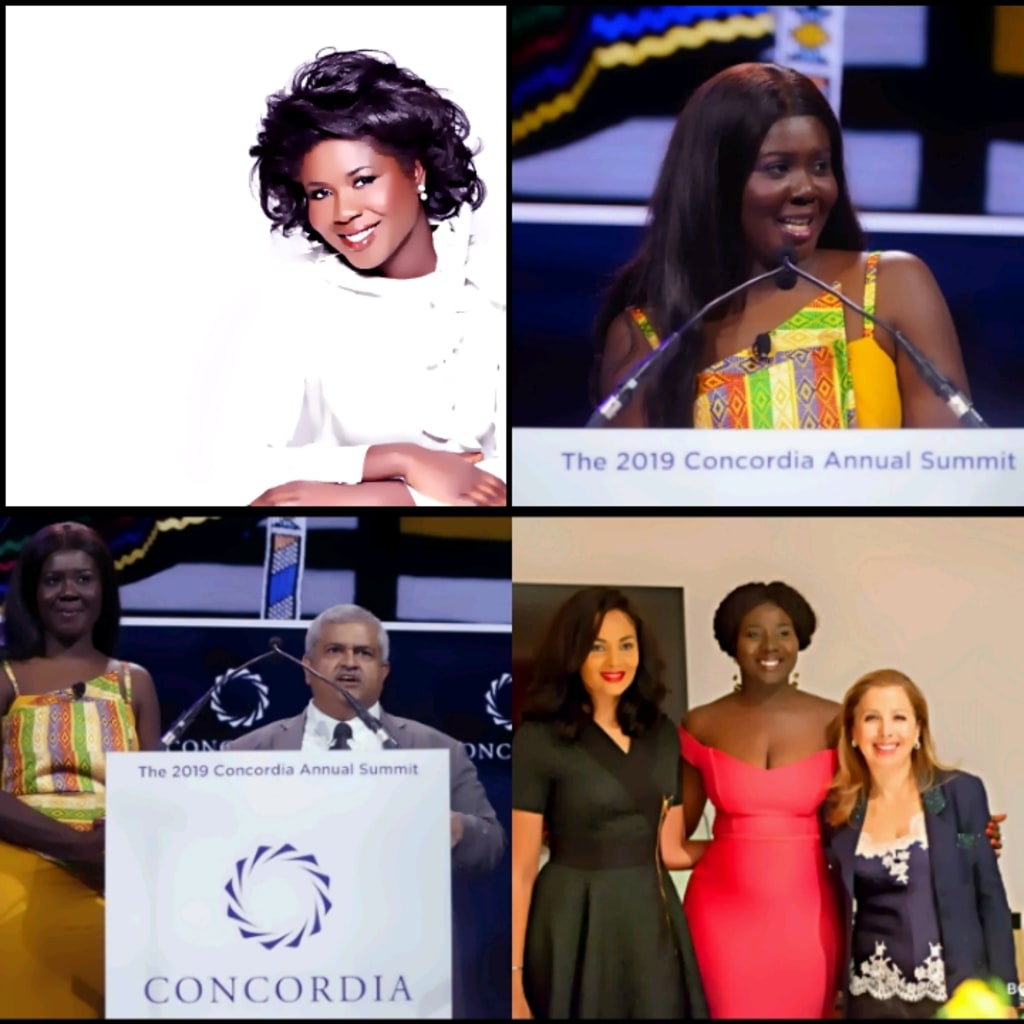 For many years, for some reason, women were not recognized as "driving" the society in terms of their careers. Fortunately, the narrative has changed for the best for women like Roberta Annan. Women were not as extroverted as they are today for various reasons. They are now in very good positions throughout the world, although some have had a difficult time before they reached their heights.The fact is, it has never been as easy as a pie for Annan, as she exceeded the depth of philanthropy with a bigger position as a leader. Her hard work has not been in vain.
Thanks to her leadership and humanitarian assistance, Annan has been named as the UN Environment Programme Supporter on Creative Economy in Africa.
Annan was officially announced during a ceremony at the recent Concordia Summit in New York. This program is said to be the world's leading voice for the environment, so this recognition comes as a huge task for Annan. She has promised to deliver so that it would be a useful project not only for the African community, but also outside the shores of the continent.
This program provides leadership and environmental partnerships by inspiring, informing and empowering countries and people to improve their quality of life and for the future generations.
So who is Roberta Annan, the woman who has been assigned with this big task? Back in 2014, she launched the African Fashion Fund (AFF), which was an incubator program to support talented designers throughout Africa. She persevered and moved on with this program without hesitation and today her long nights in the office have eventually bore fruit.
According to the perfervid programmer, she believes that fashion seems to be the second largest polluter, and therefore hopes that this will help international fashion brands to maintain healthy and sustainable practices in the manufacturing and/ or production sectors. However, more efforts have been made to preach these pollution barriers which are hampering the world's progress, especially on the African continent.
According to UNEP, it loses $ 500 billion every year because most of it is not recycled for the fashion industry. The fashion industry employs more than 75 million people worldwide and costs $ 2.4 trillion per month. So If the organization fully recycles the whole process themselves every year, they will obviously save $ 500 billion, not only for industry, but also for the mysterious planet Earth. With this program, which has been around for years, UNEP wants to save billions of dollars as against the huge investment made without saving.
Roberta Annan's promotion is not just a coincidence. She has pursued with determination and consistency.
Apart from resistance, obstacles, despair, and so on, she worked without thinking to be recognized. She resolved every situation and led to behavioral changes that went far beyond the end of the intervention. She however reaffirmed her personal values​and has shown steady growth in supporting humanitarian services since she was in leadership position. She has mastered all challenges and has managed her goodwill with a progressive attitude.
Roberta Annan, who is from Ghana, is very influential in various leadership positions and has won many awards in her field; awards such as '20 under 40 Influential Business Leaders in Ghana,' 'Feminine Ghana Achievement Award,' and 'Woman 2.1 Summit Award' have been given for her enormous contributions. The CEO and Founder of Roberta Annan Consulting, is also the youngest African woman to be inducted into the Hall of Fame of African Leaders in 2019. Annan has a Master of Science degree in Biotechnology from Georgetown University and a BA from Carleton University of Biochemistry and Biotechnology.
About the Creator
https://www.oseiagyemang.com:
A passionate writer who creates exciting and innovative contents. Osei Agyemang is also a tourism fan who loves to travel around the world. He has studied Psychology and Journalism.

Reader insights
Be the first to share your insights about this piece.
Add your insights