Why You Should Agree With People Who Think That the Lack of Female Bands at Festivals, Etc. Isn't a Bad Thing
Warning: Sarcasm ahead.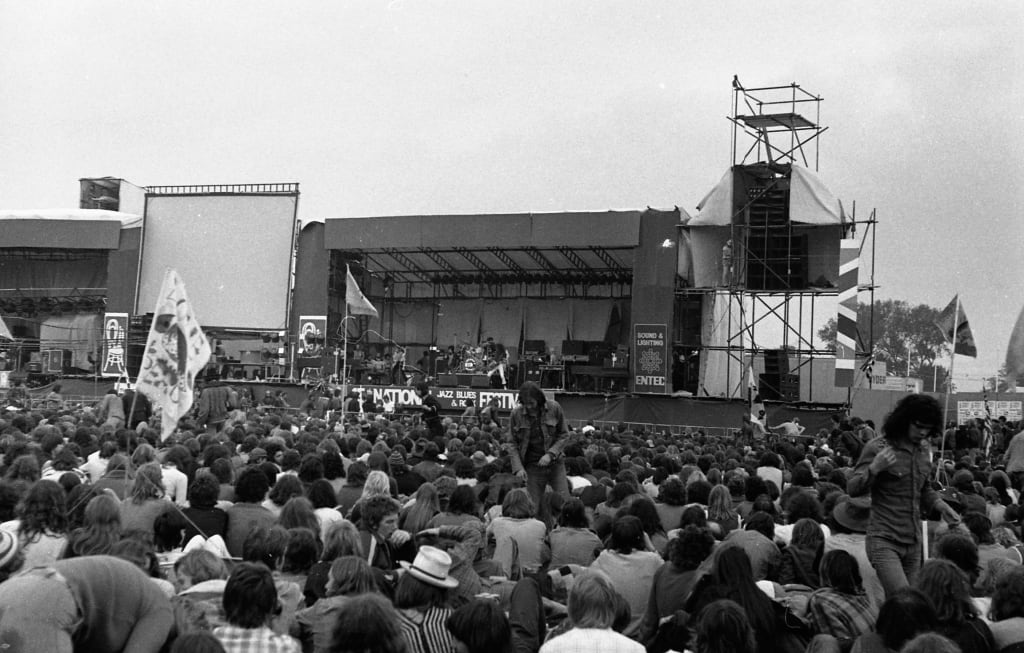 Image Source: Flickr
If you are an avid Twitter user and follow a lot of people with interests in music like me, your timeline is probably currently flooded with tweets about the lack of female bands and artists as acts, especially headline acts, playing at music festivals. One of the major British Festivals that happens every summer is the Reading and Leeds Festival. The two twin festivals have a joint capacity of over 160 thousand muddy gig-goers every year—so pretty damn big! Last year, the headline acts consisted of Kasabian, Eminem, Muse, Major Lazer, Bastille, and Liam Gallagher. Out of the 27 acts that played on the main stage at both festivals, only six acts had at least one woman as part of the act. The 2016 Reading and Leeds headline acts consisted of Foals, Disclosure, Red Hot Chili Peppers, Chvrches, Imagine Dragons, Biffy Clyro, Fall Out Boy, and The Vaccines. One of those acts had women present on stage.
But why complain when we get the likes of the hilarious Liam Gallagher or the amazing Red Hot Chili Peppers! In the UK, the most streamed artist of 2017 was Ed Sheeran, proving that male musicians have something to offer!
And it's not like there are that many female bands currently producing good music to a large audience, is it!? Only the likes of Florence and The Machine, PVRIS, Lana Del Rey, Cherry Glazer, Hinds, Paramore, The Pink Slips, Willow Smith, H.E.R, Haim, Charlie XCX, Jhené Aiko, First Aid Kit, Best Coast, Kelela, Warpaint, Inheaven, Lorde, Dua Lipa, Honeyblood, Wolf Alice, Fickle Friends, Marmozets, Sainte, Chvrches, Courtney Barnett, Pity Sex, Tonight Alive, Milk Teeth, Grimes, Billie Eilish, Beyonce, Syd, BONES (UK), Black Honey, Nicki Minaj, The XX, NAO, Halsey, P!NK, Alvvays, Alice Glass, SZA, Bloxx, The Big Moon, Bleched, etc. have been producing music and have huge, often worldwide followings.
I presume the only reason we can't have more than one or two female acts is because it's obvious they must work harder in this industry. We can't just give it to them as easy as we do to the hundreds of indie boy bands that are currently "ones to watch." Yeah, that makes sense. We have to throw things such as making sure 78 percent of women experience some form of sexism (according to a PRS Foundation report conducted in the UK) at them to ensure they know their place in this brutal industry.
It's not just the women singing and playing away on stage who we have to make it incredibly hard for, either, it's also the five percent of women who have technical roles such as producing in the music industry, stated by a 2010 article published by the Nashville Scene. Furthermore, according to SoundGirls, women make up five percent of all sound engineers in the UK, whilst The Music Producers Guild estimates six percent of its members are women.
And to make sure these women truly suffer, some people also take on the task of expressing their disgust at a successful female in the music industry. For example, Myléne Besançon—the co-founder of Tunedly, an online music recording studio—received hate mail from one man who wanted to "put me [Besançon] down as a woman making strides in the music business by trying to belittle my ambitions..." Besancon's story is one of many, and this hatred can come in obvious and blatant ways such as an email, or it can come in the patronizing tone of people in the music industry questioning why a young thing as pretty as you is interested in building a stage or going on tour in a smelly van.
So, why are we questioning this lack of women? There is obviously nothing wrong with the current male dominated music industry. It's perfectly fine that, although there are thousands of successful female artists and industry workers out there, only a lucky few get a chance to show the world what they've got, right? Yeah, that's what I thought.