Why there are some people literally don't care about fashion?
Enjoy reading this article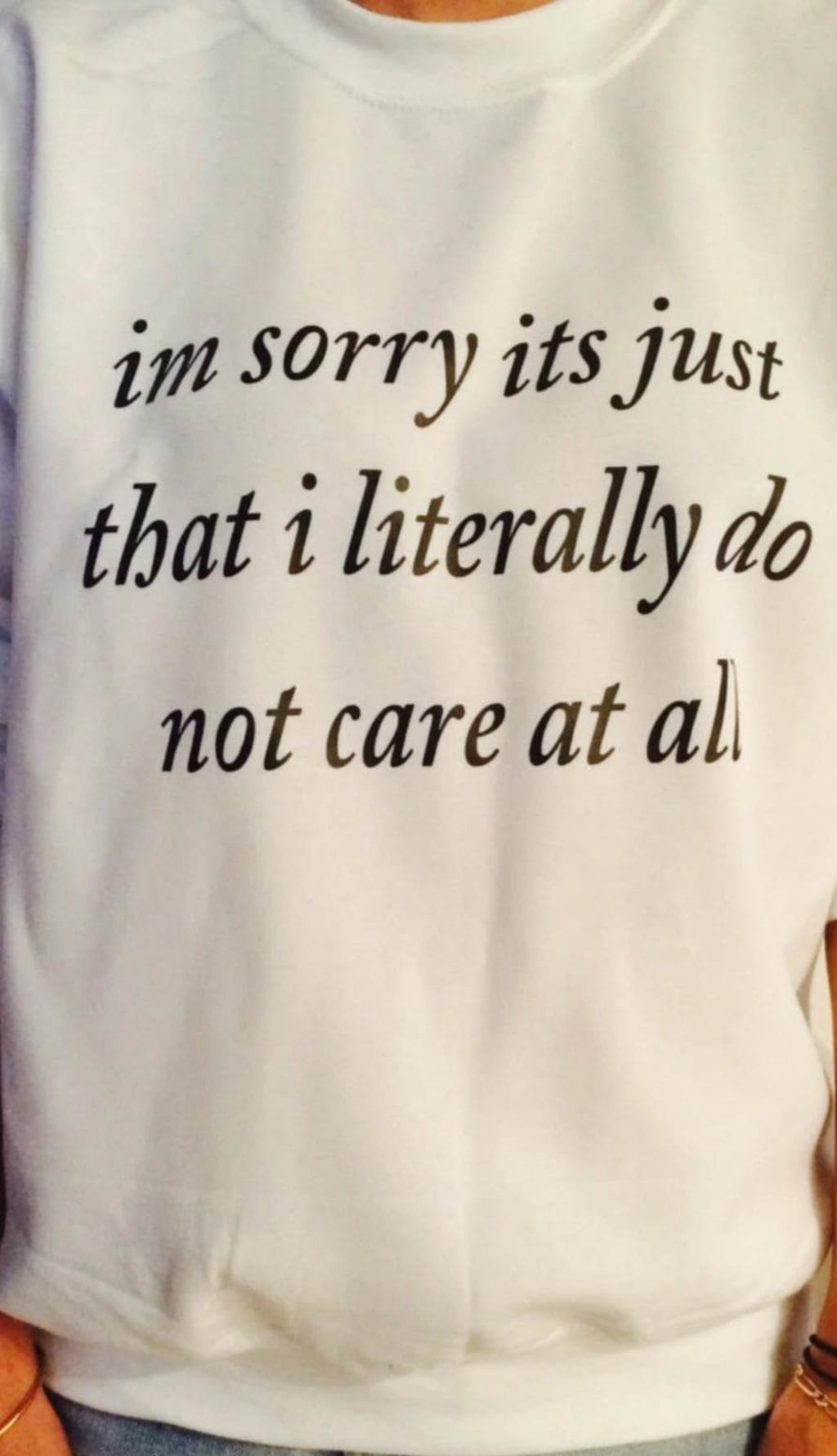 Clothes are not going to change the world, the wearer who wears them will. You are totally free to follow fashion or you don't follow it. It's your choice.
Clothes mean nothing for some people except a piece of cloth protects them from weather either cold or hot, dust, rain so they can navigate easily in varied environment, protects their body from injury, infections and diseases. They just need clothes to cover themselves. That's all. Therefore, they don't accept that fashion owns them or has power over their interests, desires, personality, and identity.
Fashion doesn't interpret your reality, for example many billionaires around the world routinely wear simple clothes, they don't care if their clothes are fashionable or not because they are convinced that whatever the clothes they wear, the most important is the life they lead in these clothes.
No one has the right to make you feel inferior because you don't look fashionable. Not all people would be fashionista and follow fashions but all people should present themselves in clean, well-fitting and good looking clothes. Wear clothes that make you feel happy and comfortable while choose the color of your clothes that fits you. The best color in the world is the one that looks good on you.
There are human beings behind the clothes we wear so first of all, we should be kind, honest, nice and good with all people and help who need our help.
Fashion attracts largely consumers who are aged 18-25, older ones may think out of the box with great deal of insight about their country's economic status, they should bow to the bad economic status if it is by being more frugal, they should not spend vast sums on clothing and don't care that their clothes are cheap version but they care more for organizing their expenses. They just pair nice shirt and jacket with their pants to feel good and avoid looking creepy.
The way you dress affects the way you think so if you don't think like everyone else, why do you dress up like everyone else?
Don't care that people say you are modish or stylish or up to date, they react to you according to the way you act with them not according to your appearance. Stand out from the rest of the crowd just with nice, practical and comfortable clothes and don't neglect to wear cool clothes to prevent you from feeling too hot if your body sweats all time.
Old fashioned people as it may seem to some are those who like to live in the past, they don't only choose their clothes out of fashion but also they choose old fashioned names for their new born babies, they like to have more name options for their little one, they like to keep clothes that passed onto them by their beloved ones, even if these clothes are too old to wear, they don't care about criticisms but they care more to keep their beloved belongings.
Religious people are always conscious about their dressing style that it should in the first place complies with the commandments of their religion and their creator "Allah Almighty" orders.
Finally, to sum up, a mature person is confident in his appearance and doesn't care about people who disapprove or make negative comments on his clothes, he dresses well to impress himself not others, and he loves the fun of clothes whether they are fashionable or not.
If you like what you read, please press any of the buttons mentioned here by vocal. Media or share this piece on social media. Any support is appreciated.
About the Creator
I'm Egyptian writer. I have many inspiring ideas and interesting stories to share with you here on this great platform.
Reader insights
Be the first to share your insights about this piece.
Add your insights