What's wrong with being plus-sized?
Learning to love yourself under all circumstances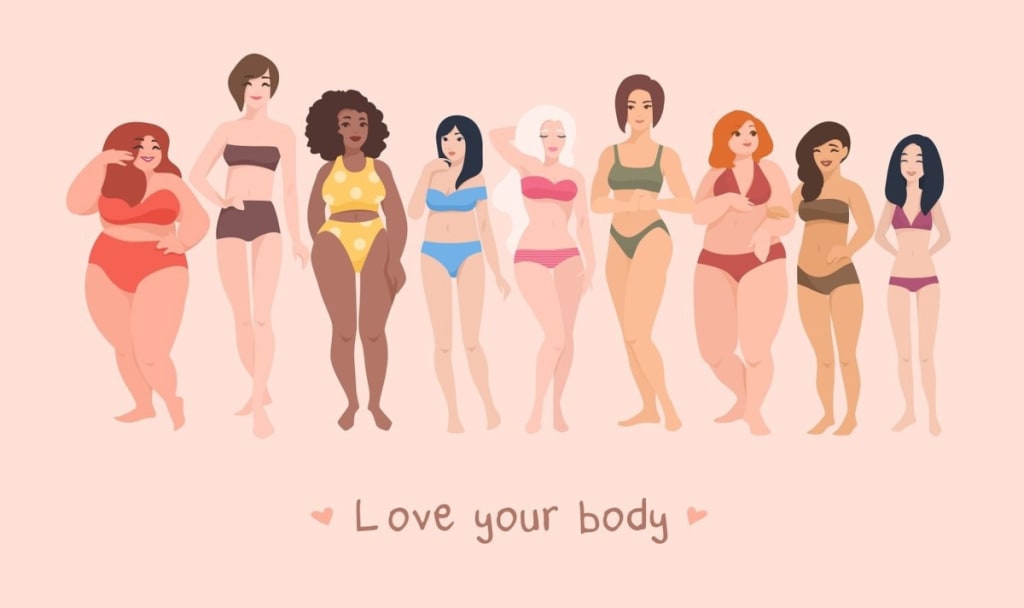 Body positivity and plus-size models have taken things by storm. Our social media feeds may still be imploding with thin models, but it is met with friendly competition from women of all shades strutting their curves. As a plus-sized woman myself, this is very refreshing to see and my younger self would have loved to have seen this type of representation growing up.
What you wear and how you wear it can positively or negatively impact the way you view yourself. Sad to say but despite breakthroughs like these, fat-shaming is still prevalent, we notice its effects when plus-size celebrities over the years start slimming down. Not to say that is a bad thing but if the message being portrayed is self-love then why the need to downsize significantly?
Often society neglects to consider the fact that for many plus-sized people their sizes steam from trauma and not greed. It is much more than just the idea of overeating and being lazy, two sterotypes associated with being big. One could argue that there are plenty of thinner people who are far more unhealthy, the idea that if you're plus-size you must be miserable completely blows my mind. What does your happiness and level of confidence have to do with the size of your body?
Here is where developing a sense of individual style comes into play. It is just a matter of knowing your body and what flatters it. It is also good to note that what works for another plus-sized person, might not be as flattering on you and visa versa, which is why it's important to try on everything. Many retailers now provide a wider range of sizes, which is brilliant for plus-sized people as we can now create styles to fit our personalities without limitation. However, don't shy away from trying on clothing that you've been told would only flatter a thinner body type, you'd be surprised at what looks good on you. Fashion will always be a form of expression and by expressing yourself the way you want it can unconciosuly increases your level of confidence.
Personally I always hated shopping because I didn't know how to style my body. I'd watch my sisters, cousins and friends put together really cute outfits while I wore a comfy hoody, which now come to think of it made me more conscious of my size. It was only in the past two years that I decided to revamp my wardrobe to reflect my personality. What may seem like such an insignificant change to others played a major role in the way I carried myself. It made me realise that there is a variety of plus-sized clothing out there, I was holding myself back due to feeling ashamed of my size. There was a specific moment when I realised that I needed to change my mindset.
I was browsing for a few cute outfits for my upcoming holiday to Spain and a store assistant came over to help me. She took a look at me and picked up a XL size for the dress I wanted, almost instantly I felt annoyed but I said thank you and walked towards the fitting room.

Once I put on the dress it fit me perfectly and was flattering to my body. The societal negativity attributed to being fat was the reason my mind went straight to being offended.
Social media, has allowed us to reclaim our narratives, reshape the concept beautiful and it has allowed us to speak our truths while showcasing beautiful outfits. There is nothing wrong with being plus-sized, you can be plus-sized, beautiful and healthy. Don't let anyone steal your glory.
"Inclusivity is the future in fashion. You can either get on board or fade into irrelevance." — Nicolette Mason