What makes Shakira my exceptional favorite…
Small tribute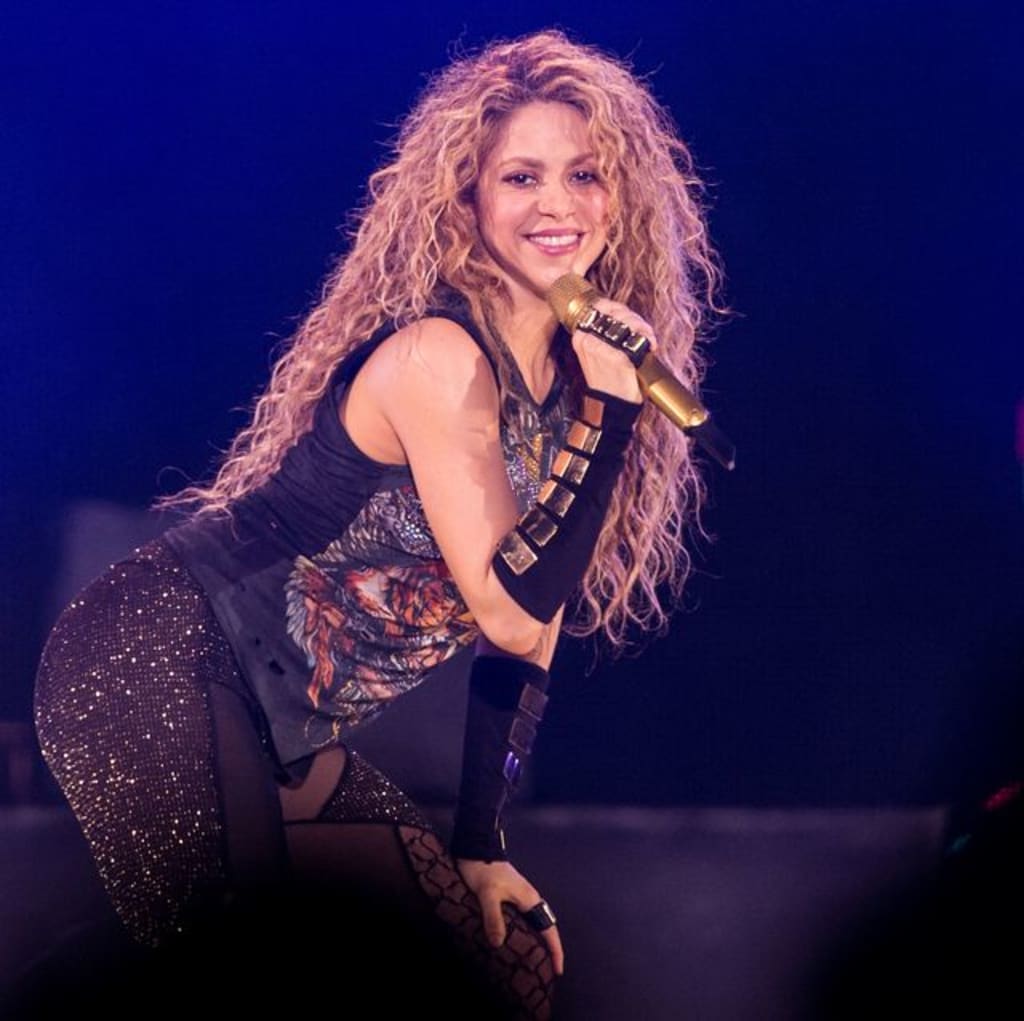 The first time I saw Shakira was in Whenever, wherever video and I genuinely did not feel threatened by the usual celebrity perfection, on the contrary, finally a girl out there with curves. The next thing I know I am dancing on that good vibe track all around the kitchen. But I still was not an addict. That came three video releases later.
I met her next songs with indifference. Pretty girl, that can dance, the usual formula for getting famous, right? But then La Tortura hit me. I was mesmerized. From the initial suspense in the video to her heated scenes with Alejandro Sanz, the music, the moves, it was music like no other I had experienced before. With her music evolution, I just got more and more fervent and even argued with DJ's who wouldn't play her in the clubs. So here I am trying to explain why I feel the way I feel about my favorite artist.
She is pure passion. Her lyrics are fire and her voice is full of strong emotions. And then it comes to the way those curves move. Honestly, how joyful and delightful is the way that woman dances. I watched My hips don't lie with true enchantment, not only because of the theatrical décor but mostly because she managed to add to the video some secret ingredient of mysterious feminine power. In She-wolf, she is ridiculously funny. In Loca and La bicicleta, she is engaging. There is no single video, where her charisma and shining charm create an unforgettable experience for me as a fan. And here we get to the charisma. No matter if she is smiling or being serious, she projects kindness and beauty.
Don't get me wrong, I am not a fan that googles everything about her favourite artists. I follow the new releases on YouTube and buy albums I feel I listen the most online, and that's it. Sometimes I watch interviews, but not too often. Digging into the personal life of celebrities I find boring and degrading as eating dirt. But I do listen to Shakira, from her music to questions related to motherhood or her humanitarian causes. I think she is bright and captivating, and she offers a fresh perspective on almost every aspect she discusses. She can add a funny side to a serious conversation, and you can tell she enjoys a good laugh.
What I particularly like about Shakira is the accuracy with which she captures everyday events and all those little life things into lyrics, that are so down to earth and nevertheless, singular. I got addicted to Me enamore because it was the ultimate abstract of a lifetime love story. What is going in the video still puzzles me, but to the lyrics, I relate completely. I mean, dances, drinks and love, I have been there, hehe. And still, there is a thread of amusing notions as usual, and the music is ridiculously lively and holding interest. The moment we fell in love finally gets the praise of an artist, that knows how to put it into dreamy song.
In conclusion, as a woman for another woman, how inspiring to see sensuality and beauty engaged in good deeds and heart-catching, unique art. I adore Shakira for being an artist that enlightens otherwise normal life with different experiences that are coming from different cultures and life outlook. Her music makes the time flies but sometimes stops my heart. It is not about the Grammies, and not about the disks sold, it is about a strong impact on my life with constant beauty, originality and truthfulness that never cease to amaze me. Shakira, my exceptional favourite.