Victoria's Secret Broke My Heart
And you should know why...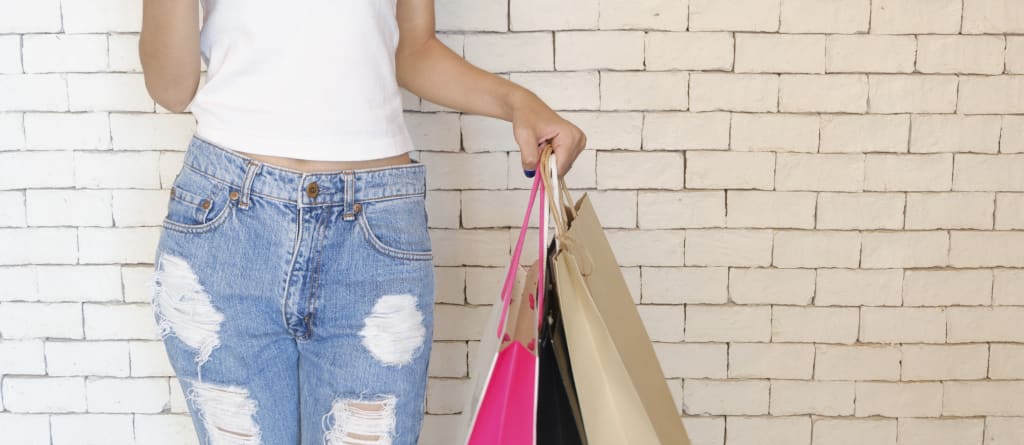 As soon as I started buying my own bras, I was a Victoria's Secret customer. I loved the way they looked. Nothing fit me like those bras, and nothing made my boobs look better! I was IN LOVE.....but then, something happened that changed all of that, and that something was me having kids.
You see, before kids, I was a DD, which is on the bigger side, but was always manageable. But then I had 2 babies in 21 months, and I never really expected them to grow as much as they did. Currently, I am sporting a 38FF, or a 36G, depending on the bra! Now, this is a size that I never imagined I would get to, especially when enduring junior high ridicule for being flat chested.....hahahahaha.
I was a child—that's why I didn't have boobs. And I was a competitive gymnast, so I was a late bloomer, anyway. They did finally come in, though, once I was in high school, and thinking back to having my high school 34Cs seems like a dream compared to what I have to lug around now. They're heavy and annoying, and I can't believe people pay for boobs this big. I had back problems prior to my "super sizing," but this has definitely exasperated the problem.
So—after my first baby, it took me a while to even want to wear a normal bra. Between trying to nurse and pump and having an emergency c-section....I didn't really want to wear anything but nursing nightgowns/tank tops with leggings or yoga pants. So when I did want to get non-pregnancy bras, I went to visit my dear old friend Victoria. But what did I find when I tried to get something new? Absolutely nothing........There was nothing left for me there, because Victoria only makes bras that go up to DDD! Knowledge I didn't have, because up until then, I had regular big boobs, not these porn star boobs I have now.
I felt totally and utterly betrayed, and standing there in the fitting room, I started to cry. Why do their sizes stop at DDD? Well, it got me thinking: if they carried the bigger sizes, they would enter into the plus size realm, and this is not a space that Victoria's Secret is a part of. Their models are tall, gorgeous, and skinny, and women that fit this mold don't typically have FF breasts, which is fine. Well, at least it used to be fine, before my boobs grew so large. Now it just makes me SO sad.
So now I have to go to the professional bra-fitters or seek out a speciality store and pay an insane amount, or just wear a sports bra for the rest of my life, which really isn't that bad. But there are times when I want to wear a real bra, and I miss having a large selection of pretty bras. I miss being able to go to any mall and shop in a Victoria's Secret, because Victoria's Secret is everywhere. It's all just so unfair. What did I do to deserve this?
I mean, Victoria's Secret should step up and make their bras available in the really big sizes. At least let me order them online, if you don't want to carry them in the store. I get that the brand is skinny and small, but the majority of women don't look like that. They will never look like that and I will never look like that. But screw us giant-breasted women, right? Well, I say screw you, Victoria's Secret. Screw you for not having your beautiful bras in anything close to my size. I'll just be sitting over here with my FFs wearing this sports bra, wishing that you would come to your senses!
About the Creator
Hey everyone! Here I am- happy wife, SAHM, badass photographer, and sometimes writer. Hope you like what you read!
Reader insights
Be the first to share your insights about this piece.
Add your insights