There Is Power in Numbers
Me Too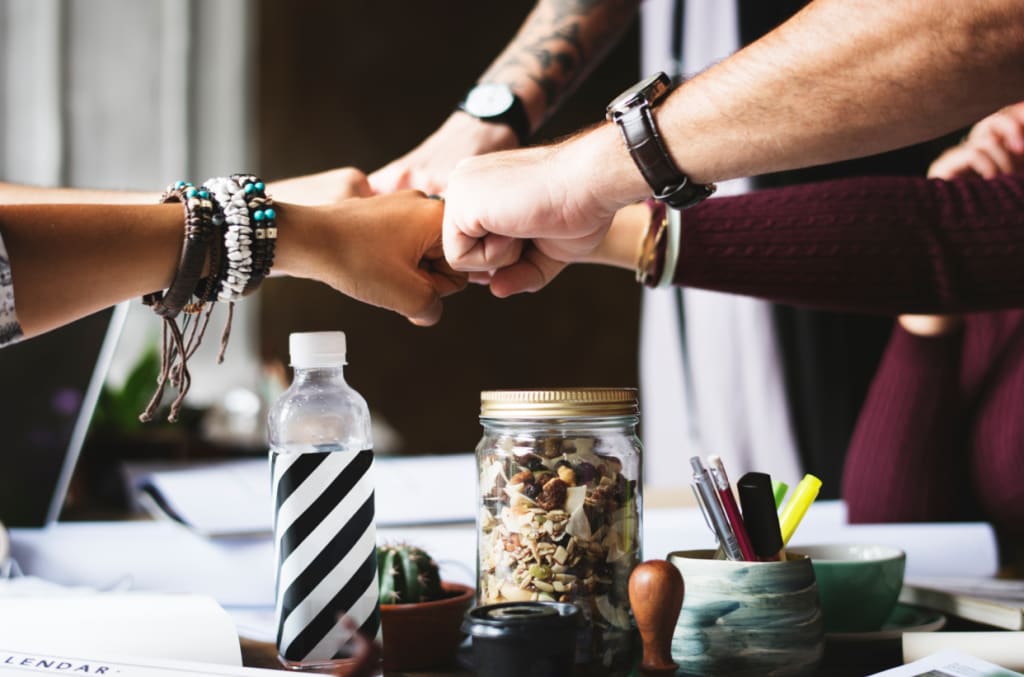 Alyssa Milano revived a movement on Twitter with the hashtag #MeToo. This was started about a decade ago by activist Tarana Burke. Harvey Weinstein, an American film producer and former film executive, who co-founded Miramax entertainment company, is facing sexual assault and harassment allegations. These accusations first publicly surfaced in New York Times at the beginning of October. Since then, many celebrities have shared stories about their own experiences with sexual harassment and assault. Alyssa wrote this on Twitter back in October:
"If you've been sexually harassed or assaulted, write 'me too' as a reply to this tweet."
Since this happened, many more women have come forward about actors who have sexually assaulted them. These are actors that many of us recognize from movies or from television. Even though you might not be famous, it is still your responsibility to speak up about this. It does not matter if you are a man or if you are a woman. As men, you came from a woman. Think about if this was your mother that this had happened to, or your sister, or your aunt. What if this happened to you? There should not be a negative stigma attached to you daring to speak up about this. Recently I read a tweet from Graham Ledger. It said:
"I'm sorry! These women 'being victimized' ??? Why would you go to a man's apartment? Why would you say no to 1 sex act & not another. And still call yourself a victim? Why would you not just leave instead of going to take a shower?"
He was talking about this:
Russell Simmons and Brett Ratner facing new allegations of sexual misconduct.
When I read it, I had to read it again. Excuse me, but is he kidding?! She said "No!" Anytime anyone, whether you are a man or you are a woman says no, it means no. It means stop. Stop what you are doing. It means do not touch the person again. Period, end of story. Imagine being that girl— yes, she was just a girl—are you going to run for the door if you are scared? You would probably try to stay calm and figure out a way to just get away from your assaulter. Regardless of what she did, it was her choice. Her choice. Hers, not his. What if Mr. Ledger was her? What if it was him who was sexually assaulted? I am pretty sure that his tweet would not have said that. You cannot understand what it is like to be in a position like that unless it has happened to you. That is why it was important that Alyssa talked about #metoo. These are conversations that are long overdue. The fact that these women are courageous enough to talk about this in the first place speaks volumes to who they are as people. It is hard enough for women to speak up, but for men it is sadly even more difficult. We often do not believe that a man could be sexually assaulted, but they can. It goes both ways. If a man says no, it means no, too.
Personally, I am grateful that Alyssa started this hashtag, because since then hundreds of women have come forward to tell their stories about sexual harassment and sexual assault. Often when they do, they are still not believed. Now I am not saying that some people do not lie, but we need to trust that they are telling the truth until it is proven wrong. Until then, these victims will stay silent. We as a society cannot stand for this anymore. We need to support everyone who has the nerve to speak up. We also should not stand for someone to tweet something like what Mr. Ledger wrote.
Several months ago I read something about a YouTuber who had sexually assaulted several women. At the time, this man was very popular on YouTube, so nobody believed what these women were saying. However, all of their stories were very similar. All of these women were afraid to say anything, because they thought he was too popular and that nobody would believe them. Since then this particular YouTuber has been banned from YouTube. Yet somehow he is still managing to make videos. It is my hope that these women speak up now, that they go onto whatever social media website and say who this YouTuber is and tell their stories again. I also hope that they band together and go to the Los Angeles police and file charges against this person. Maybe there is a statute a limitations as far as the dates that these things took place. I do not know, but that would be up to the police to decide. Either way, the first step is to tell others about what happened to you; hence the hashtag #metoo. A movement has started that just cannot end. Everyone, whether you are a man, or you are a woman, you need to keep talking about this. Please be brave enough to tell others about what happened to you. Do not let them get away with what they did, because they will do it again. There is power in numbers. This has been proven with all of the people who have come forward recently about the topics of sexual harassment and sexual assault.
activism
I'm a former flight attendant who still likes to travel. I love all animals. Please be kind everyone, because you never know what someone else might be going through.