The Summer Cottage: 4 Stars
A book review of Viola Shipman's novel, The Summer Cottage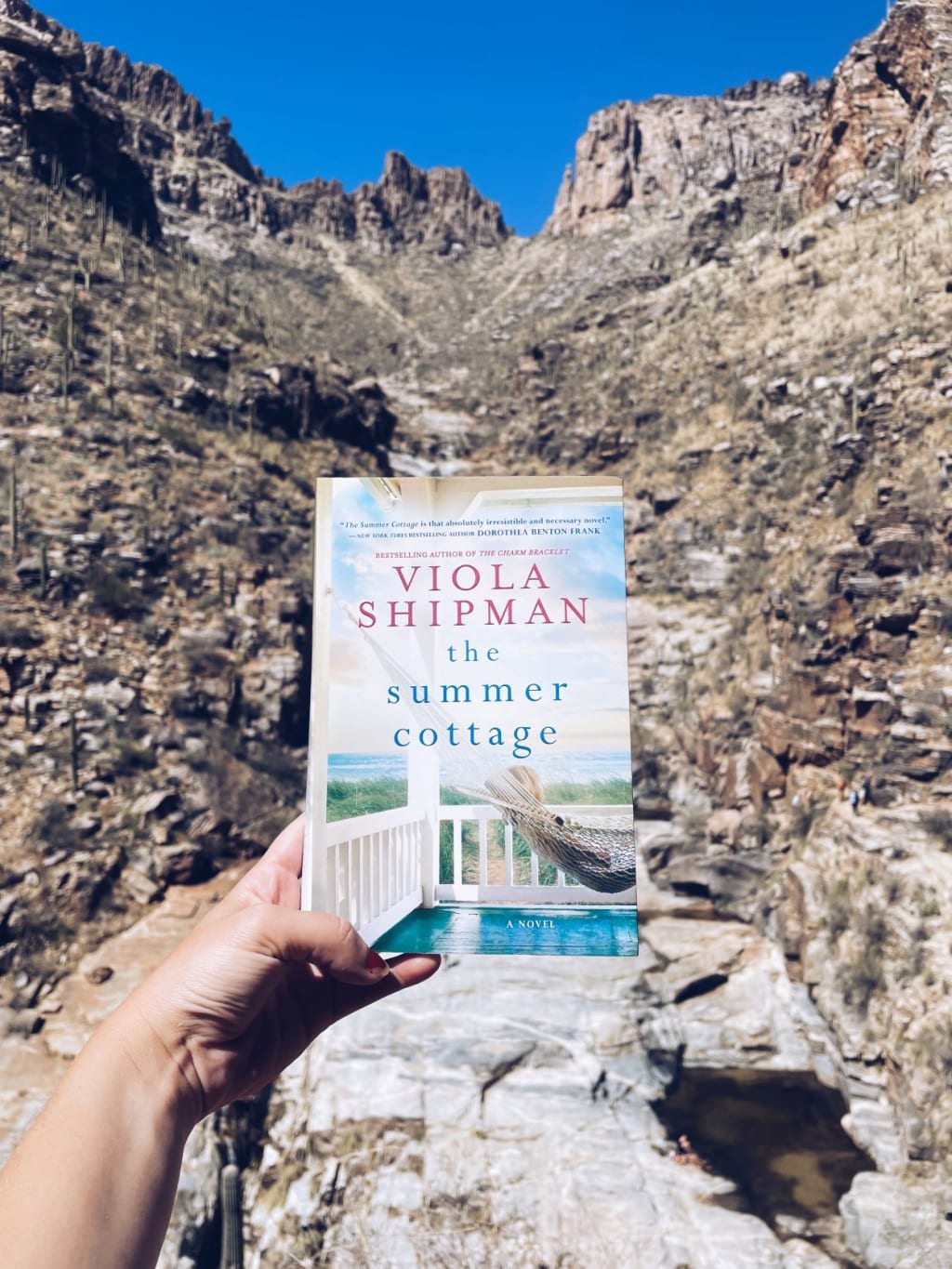 The Summer Cottage by Viola Shipman
The Summer Cottage by Viola Shipman tells the story of a woman who finds herself later in life. Through her wish to break free of the chains that have held her back for so long she makes a life-changing decision in order to honor the past of her family and her current desires. Below I've included a brief summary along with my recommendation for Viola Shipman's novel, The Summer Cottage.
Summary
Adie Lou Kruger is a woman in her mid-forties. She lost her parents earlier than expected, has an 18-year-old son, and has recently undergone a divorce from a man she stopped loving long ago.
With her life crumbling in around her, Adie Lou decides to take matters into her own hand and turn her beloved family cottage that holds her most cherished memories into a luxury Bed and Breakfast on Lake Michigan.
Several times throughout her journey, Adie Lou questions if she's made the right decision, quitting her job, divorcing her husband, and beginning on this new venture that could potentially land her in loads of debt.
While the cottage is undergoing its transformation to the luxury Inn she's dreamt of, we get a glimpse into the past of Adie Lou and the previous owners of the home.
Readers follow along as Adie Lou fights for her dream. In her journey to find herself, Adie Lou is able to encourage others through her story and find the love she was looking for all along. It is a story of love, family, history, self-love, and a little bit of mystery.
My thoughts
I read this book while on vacation and it is the perfect light read. I particularly enjoy novels about women who choose to start over at a later age. People like Adie Lou who have raised children held a steady job, run a household, and put up with a loveless marriage are stronger and more capable than society often gives them credit for.
In this novel, Adie Lou comes to the realization on her own that she is worth more, that she is capable of more. I've read in other novels people telling the character to want more, to be more. However, even with people around her saying she couldn't do it, she should stay put, she chose to continue. She was the first one to tell herself she was capable.
Then, as the story continues and she starts to experience self-doubt, her friends, family, and her community encourage, support, and believe in her. They show her she's not in this alone and will always have those she loves in her corner.
The one thing I didn't care for in the novel was the marriage Adie Lou had to Nate, her husband in the first place. From the beginning, they seem like an unlikely pair. I couldn't imagine being married to someone who was disrespectful to my parents and was constantly disrespecting me. I understand they had a child and that made things difficult but come on Adie Lou, the guy was a dud!
Lastly, I loved the relationship between Adie Lou and Scooter. I especially liked how Adie Lou made it a point to work on herself and realize her self-worth before falling too deep into a relationship with Scooter.
I'd recommend this to someone looking for a light feel-good read. If you choose to give The Summer Cottage by Viola Shipman I'd love to know what you think in the comments below!
For more book reviews, visit my profile. As always, thank you for reading and if you'd like to show your support, feel free to leave a tip below or on my profile.
Thank you!
Leah Lawrence
book reviews
About the author
An avid reader, book reviewer, and storyteller. Sharing my stories, experiences, and book reviews.
Follow me on IG: @leahwill12