The Future Is Female: Artistic Perspectives
Seven sensational artists from across the globe share their stories.
As a writer, aspiring actress and PR specialist, there are many hats to be worn in my day-to-day life—a common trend for many women in the arts. With time and travels, I had the pleasure to work, or spend time with these seven wonderful women who are blazing a trail for female artists to come. Here are their stories, as a reminder, that while the struggle may be real... our voices are only getting louder.
Lu Williams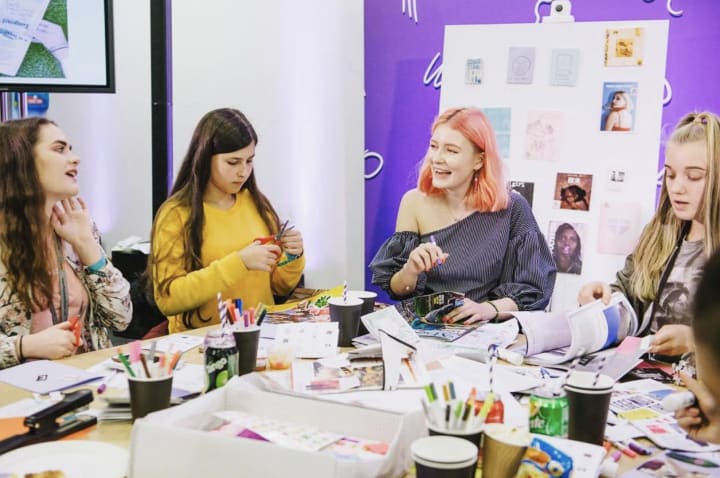 Nationality?
British.
Favourite female icon?
Too many to name! Can we include non-binary icons?I recently saw Travis Alabanzas show Burgerz and was blown away, they're creating such incredible and important work. Chris Kraus is one of my favourite authors of all time, along with Kathy Acker. Munroe Bergdorf is also incredible, she's a model and social activist and LGBT+ editor for Dazed Beauty. Also Chidera Eggerue, The Slumflower, everything she says is practically biblical.
Childhood dream?
Has always been to be an artist!
Current occupation?
Artist. Within that, I have lots of different hats—event maker, self publisher, sculptor, writer, community organiser, workshop facilitator...
How do you think women are represented in your industry (and if you could, how would you change that)?
The art industry is one of the worst industries to be a women, just by the fact that the gender pay gap is one of the biggest, such as the commercial art world—it's sometimes more than 40 percent less. More women attend art school than men, so how is it that the most successful artists throughout history are men? Only five women made the top 100 artists list reported by artnet News when creating calmative action value.
I'm hoping to change that by really platforming the work of women, making our own spaces. Sometimes equality here isn't enough, we've got to make room for reparations, women, trans and non-binary shows. Men are welcome to be allies, but its our turn to be put into the limelight. This can be seen as quite radical, but how else are we meant to address this gender imbalance thats existed since time began?
Eirini Alligiannis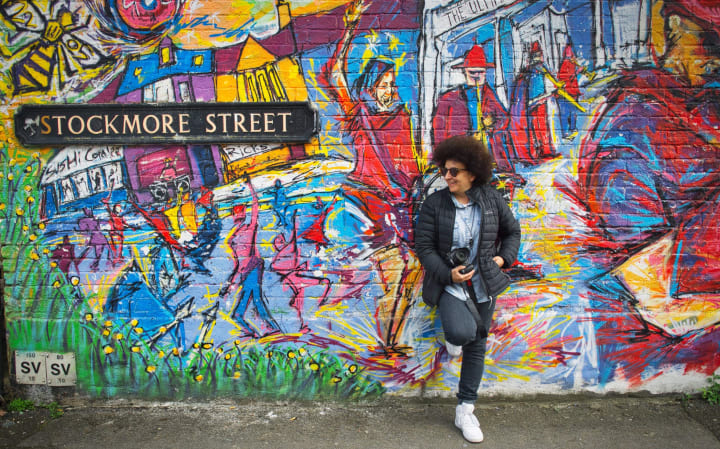 Nationality?
Born in Sydney, Australia to Greek immigrant parents.
Favourite female icon?
Sandra Bullock.
Childhood dream?
To become a professional soccer player.
Current occupation?
Freelance cinematographer and committee member of the Australian Cinematographers Society.
How do you think women are represented in your industry (and if you could, how would you change that)?
Prior to what's happened with Harvey Weinstein, women weren't as respected in the film industry as they are now. We need to try to get more women on-set, especially behind the camera. Females should stick together and get this happening. When I was working on crew for a feature film, I remember there were only two women (myself included) in the camera crew. It is sad we have to fight to be recognised, but we need to speak up and make them realise we are capable.
Freya Ravensbergen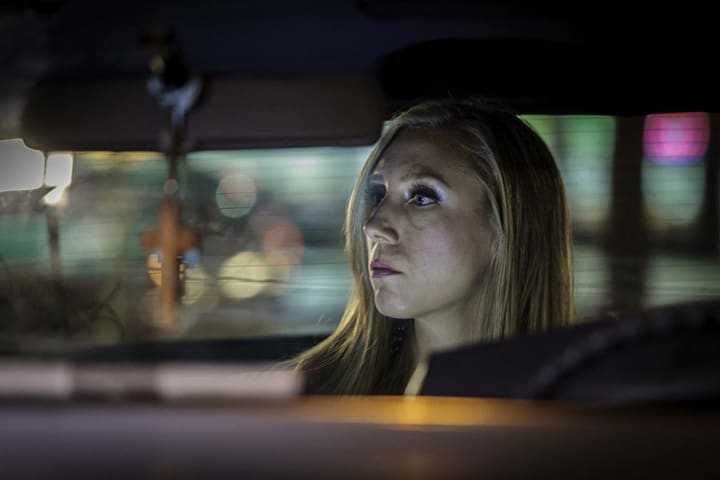 Nationality?
Canadian.
Favourite female icon?
Shirley Douglas.
Childhood dream?
To save the planet.
Current occupation?
Actor/producer/co-founder of AfterMeToo and cross-fit coach/personal trainer.
How do you think women are represented in your industry (and if you could, how would you change that)?
Women continue to have fewer job opportunities, especially in key creative positions of power and continue to be paid less than their male counterparts.
The work that I do with my production company (Dangerous Dust Productions) as well as with my role of co-chair of the Toronto ACTRA Women's Committee (TAWC) is to to encourage, inspire and support the involvement and advancement of women of all diversities in leadership roles within our industry. When there will be more female distributors, writers, producers, directors, editors and cinematographers, the effect will trickle all the way down to all crew and all performers.
Tia Oguri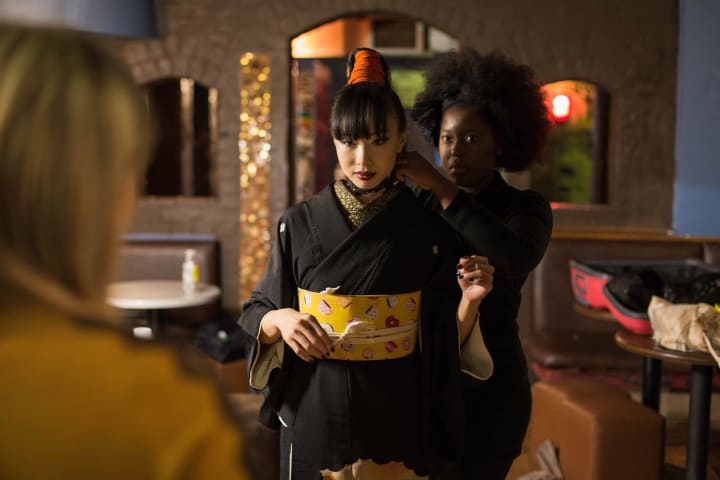 Nationality?
Depends on the day and who's asking.
Favourite female icon?
I don't have one (yes, I know I'm a terrible person).
Childhood Dream?
Never had one, I grew up in a farm where dreams meant you sat in the sun for too long.
Current Occupation?
Hustler—I have 5 jobs.
How are women represented in my industry (and if you could, how would you change that)?
As a stylist, I don't like the lack of black women in the fashion industry. I'm slowly trying to change it by starting with my collaborations, through using women of colour.
Toni Staples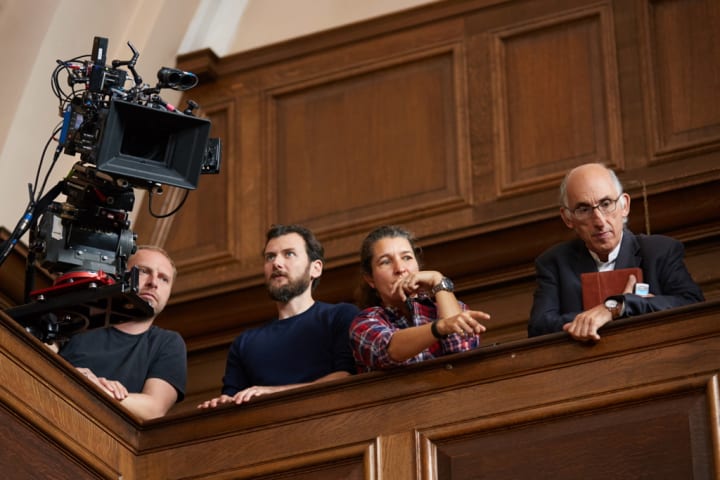 Nationality?
British.
Favourite female icon?
Dolly Parton/Bette Midler/Barbra Streisand.
Childhood dream?
To be an Royal Air Force (RAF) pilot.
Current occupation?
First Assistant Director.
How are women represented in my industry (and if you could, how would you change that)?
Women behind the scenes in the film industry are mostly relegated to Production officer oles (Producers, Coordinators, Secretaries, PA's) and creative roles (Make-up, Costume, Art Dept.). But the technical departments are predominantly male (Camera, Lighting, Sound etc.). There are exceptions of course. My particular department is mostly male, but that is changing. As for the second part of your question, how would I change it is fairly simple, just hire more women—they are out there. But there are fewer of them, and that's a symptom of our society and education at a base level. Boys are still encouraged to do 'boy' stuff and girls to do 'girl' stuff. I don't think there are the same opportunities for women.
I'm currently working with a female Director, she's someone I've worked with on and off for six years. She also happens to be the only woman to have won a BAFTA (British OSCAR) for Directing. The ONLY woman EVER! That's nonsense. It's crazy that in 2018, only one woman has won a BAFTA for directing. There are women out there, but assumptions are made—it's got a lot of action in it, get a man. I'm oversimplifying, but those basic criteria are still what production companies use. I've got a female stunt coordinator on this one, again I've worked with her before, but the list that production suggested to me and had availability checked were all men... I rejected it and asked them to check Sarah's availability. I do believe that women have to support women, especially in this industry.
Aly Slominiski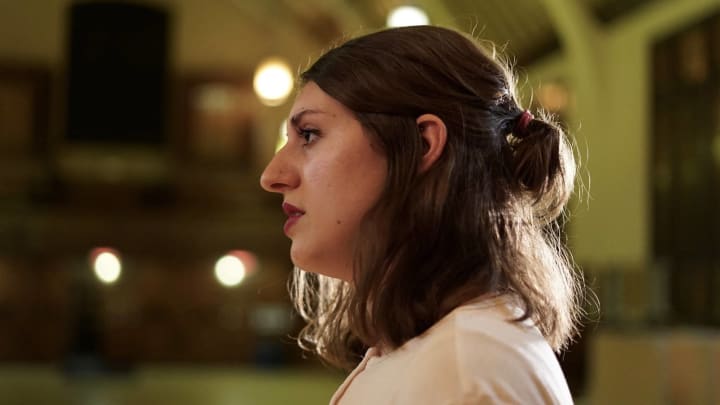 Nationality?
Short answer: Canadian. Long answer: A messy mix of European.
Favourite female icon?
No one icon, but one person who has heavily influenced my career is Julia Louis-Dreyfus. Watching her on Seinfeld taught me to be funny.
Childhood Dream?
To be a veterinarian. But then I took a biology class and had to dissect a cow's eye and I was like, never mind.
Current Occupation?
Actor/Writer/Producer. And, occasionally, a barista.
How are women represented in my industry (and if you could, how would you change that)?
I think women are underrepresented. As an actor, I get casting calls for "sister" and "girlfriend" and "daughter." Rarely do I see calls for "badass who saves the president." If we want change, we need to claim our space in the industry. We can't wait around for men to make space or write better roles, because they won't, so stop waiting. As a writer and producer, I always strive to write more appealing characters for women, and that the women on my team and in my shows have a shot to claim their own space in the industry.
Ksenia Kulakova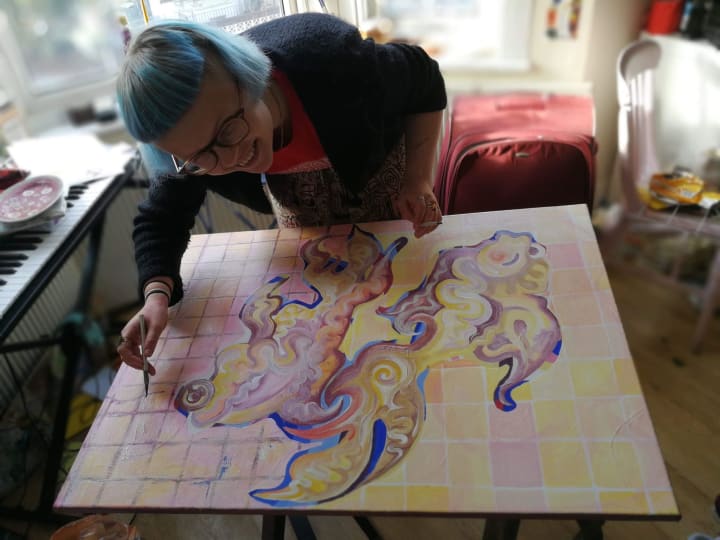 Nationality?
Dual Nationality: Russian and British.
Favourite female icon?
My grandmother.
Childhood dream?
I wanted to become an animator and ended up in the film industry, so I guess I didn't land too far off!
Current occupation?
I work as a freelance production designer in film, occasionally veering into costume design too. Alongside my film work, I run a little art business where I sell my paintings.
How are women represented in my industry (and if you could, how would you change that)?
Female representation in film is terrible on both sides of the camera. Gradually you're seeing more 50-50 crew requirements, but you still have to justify why you're hiring more women. The change which needs to come is to have stories about human, three-dimensional women on screen, made by the talented female filmmakers who are denied the opportunity to tell them. We need to forge a media industry where the female gaze is at the fore and strong, interesting characters can be women too.
Reader insights
Be the first to share your insights about this piece.
Add your insights