The Biggest Moments for Feminism in 2017
The biggest moments for feminism in 2017 leave their mark on the year and bring hope for the future.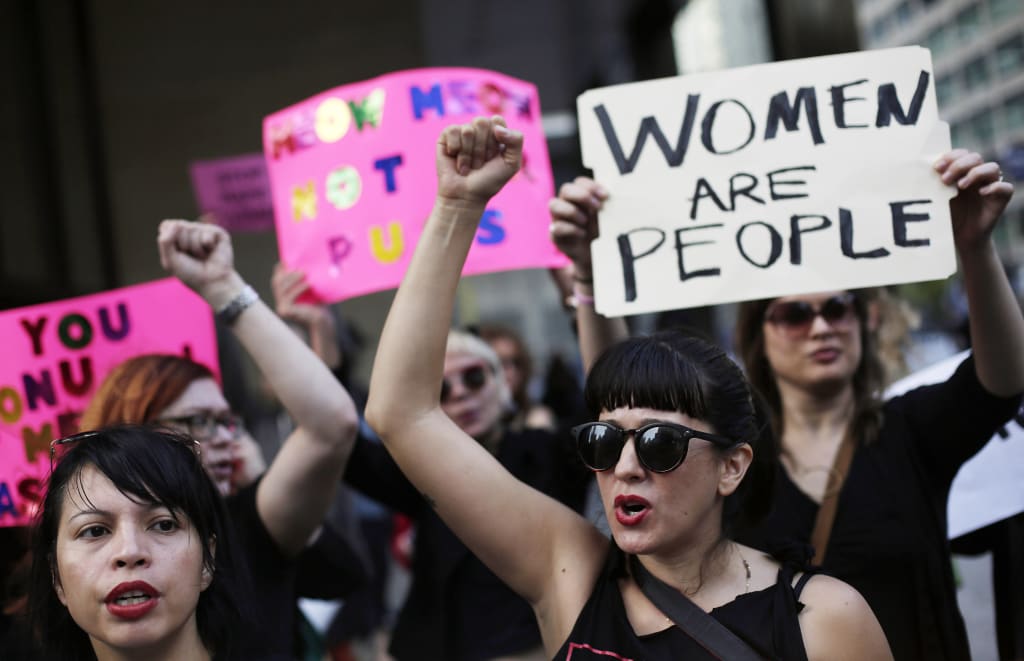 Looking back on the year, there have been a huge amount of steps made by the feminist movement. To narrow it down to just 10 was somewhat difficult, but these are the biggest moments for feminism in 2017.
Whether it be in politics, the media, or protests, women all over the world have banded together for their one commonality: the hope for equality. Though 2017 has been a roller coaster of a year for many reasons, the highlights of these moments should allow you to recognize that all bad comes with good. And this is just the start.
The Women's March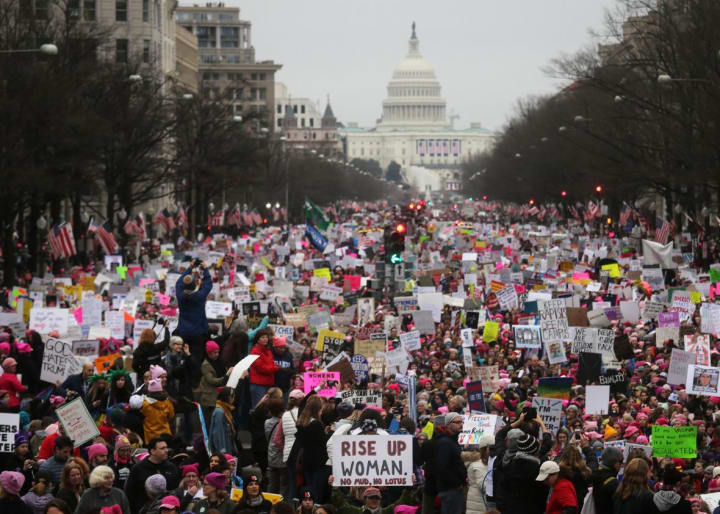 As one of the ultimate biggest moments for feminism in 2017, the Women's Marches around the world show the true testament of the feminist movement. In protest following Donald Trump's inauguration, marchers around the nation came together to portray their message.
As a peaceful yet powerful movement, the Women's March rocked the world. As one of the most successful feminist movements in history, marches ranged from New York City to Las Vegas. Plus, we can never forget about those pink pussy hats.
#MeToo
As the next biggest moments for feminism in 2017, the #MeToo movement exploded across the internet after Tarana Burke's first post. As a way to come together, victims of sexual harassment found the strength to discover their voice among the crowd. The movement went viral in a global conversation about moral wrongs.
As a virtual nod and a cyber hug, each post was received by thousands, if not millions of other women saying "me too." This movement was also used to remove high profile celebrities from roles that they used sexual harassment in aid to their careers. Some of these men include Harvey Weinstein and Matt Lauer.
Wonder Woman's Success
Grossing over $100 million during its single opening weekend, Wonder Woman was a complete success. As the film with the biggest opening by a woman director, Patty Jenkins made history with this superhero film.
It eventually became the biggest live-action box office ever to be released by a woman director. This even topped Spider-Man. And of course, we couldn't forget to acknowledge Gal Gadot's leading role.
Big Little Lies and The Handmaid's Tale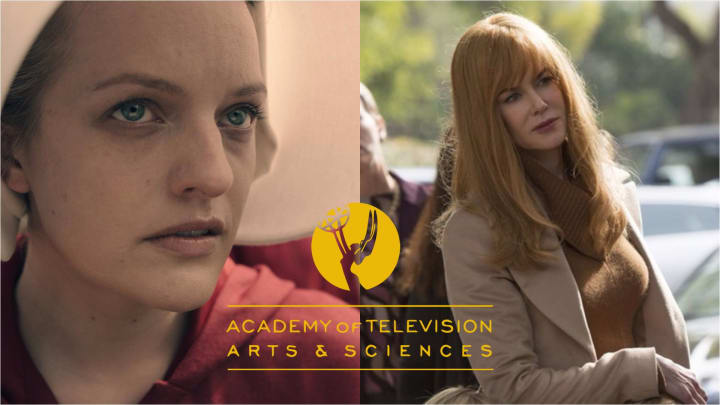 Another great record-breaking moment in feminist history occurred in the television series world this year. As one of the biggest moments for feminism in 2017, both Big Little Lies and The Handmaid's Talebroke records for women in the media.
To start, Big Little Lies won eight Emmys as a female-produced miniseries. As a beautifully written and directed series, the show follows Nicole Kidman, Reese Witherspoon, Zoe Kravitz, Laura Dern, and Shailene Woodley through each of their characters' empowering connecting stories.
The Handmaid's Tale's Reed Morano was the winner of Best Directing for a Drama Series. This ultimately broke the male winning streak for the title, and was a great Hulu success as a whole.
"Nevertheless, She Persisted"
"Nevertheless, she persisted" was initially coined by Senate Majority Leader Mitch McDonnell as he gave a speech explaining his vote to silence Elizabeth Warren. After the speak got some publicity, the internet took the phrase and ran with it.
Women all over the worth used this criticism and coined it as a phrase to empower each other. Used as a battle cry, women everywhere sparked the movement to refuse to be silenced.
Fearless Girl
March of 2017 became a great month for feminism, as it held both International Women's Day and the installation of the Fearless Girl statue. As one of the biggest moments for feminism in 2017, the statue holds a lot of meaning.
As something that was initially meant to be temporary, the statue turned into a permanent location that holds not only hope but encouragement for young women all over the world. Located on Wall Street, the landmark portrays a young girl standing confidently with both hands on her hips, as if asking the world to test her strength.
Cardi B's Billboard Music Record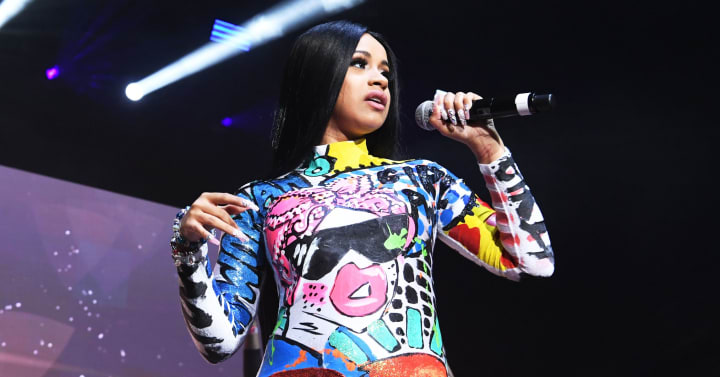 Whether you love her or love to hate her, Cardi B did the unthinkable this year. Beating the all-time record for having a song at the number one spot on the Billboard Hot 100 for the longest amount of time, "Bodak Yellow" became one of the top streamed songs of all time.
Breaking records for women, Cardi B's song could be heard on every speaker imaginable throughout the year. As a huge step for a woman, Cardi says that this is just the start of her career.
Record Breaking Women Office Runners
2017 took the phrase "The future is female" to new levels. As one of the biggest moments for feminism in 2017, an unprecedented number of women ran for office. And more importantly, a huge amount won. As a powerful shift in our country, 2018 holds even more hope for women-ran offices.
First Hijab-Wearing Barbie
Created for the 2016 Olympic athlete Ibtijaj Muhammad, 2017 was the year of the first hijab-wearing Barbie to be placed into production. As a huge step for young girls to be able to relate more to their own dolls, and expand their knowledge of culture, this history-making doll will do wonders for the feminist community. Be sure to keep an eye out for her release in 2018.
Viola Davis Breaks History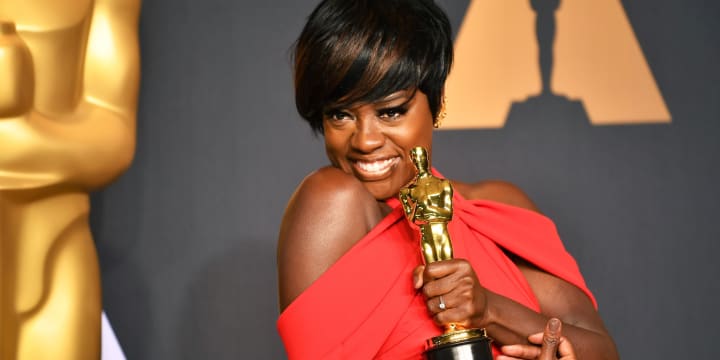 To complete our list of the biggest moments for feminism in 2017, we could never forget about Viola Davis' history breaking Academy Award. For her performance in Fences, she received her final achievement to complete a triple crown, which means that she has won an Oscar, Emmy, and Tony.
Being the first black actor to achieve this, she has made her mark in feminist history, and will forever be praised for her talent.
feminism
About the author
Passionate about writing, animals, makeup, movies, friends, family, learning, exercising, and laughing!
Reader insights
Be the first to share your insights about this piece.
Add your insights