Talk the walk
Affirmations can invite abundance into your life. As long as you're dressed for it.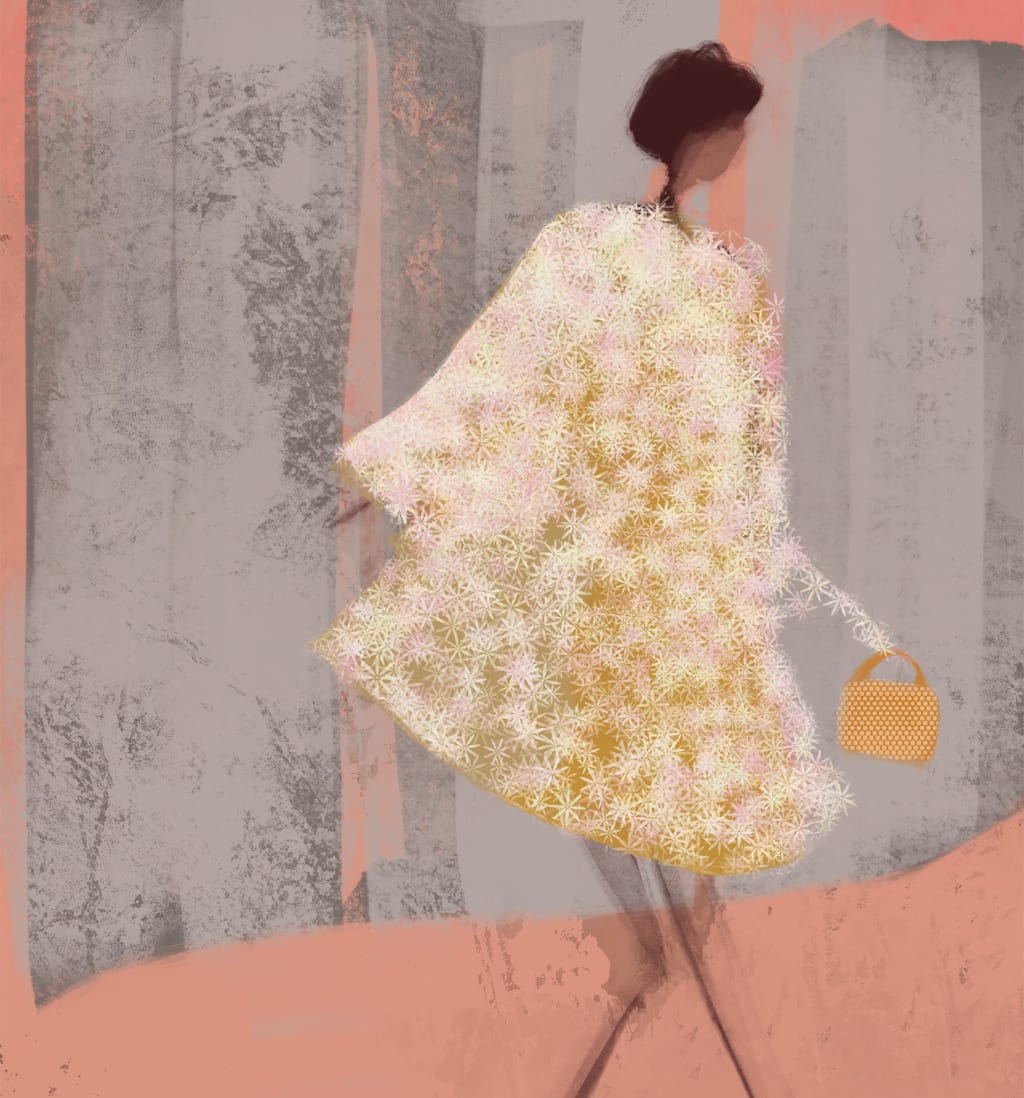 "I am radiant. I am luminous. I exude beauty. I rock."
It works for Miranda Kerr, so I'm giving it a crack. I've read that the supermodel turned business woman is in the daily habit of communing with the universe, and the results are stellar.
It's a simple transaction. She offers up sincere incantations about how hot she is looking today, and in turn the universe bestows on her an obscene amount of hotness. And not just hotness, but other forms of abundance, too: rich husbands, lucrative modelling contracts, bouncing babies, and stratospheric success selling luminizers and brighteners and other skincare products made from things out of the pantry.
I'm not asking that much of the universe. All I want is to overcome a certain fugliness that has struck me down on my way to a Bumble date.
It's high noon on a Saturday, peak crowd in downtown Fremantle. It's the maiden outing for my new dress – a floaty, beaded affair made from soft Italian fabric that glistens in the sunlight – and it suddenly feels all wrong.
The dress is flirty and fringed and ever so slightly diaphanous, but that's not the problem. The problem is its tent-like shape. So Twiggy goes to Woodstock in the boutique, yet so Nonna goes nigh-nighs now that I'm on the crowded café strip, wearing it. I glimpse it in the reflection of a shop window and suddenly wish not only for an extra 10 inches in height, but a big hole in which to descend and change into something sensibly grey-marle.
"I am radiant. I am luminous," I begin, because the hole just doesn't materialize. I know I need to start reaching if this is going to work.
"I am slender and desirable," I'm strutting now, channeling Miranda and pitching my silent incantations high so as not to risk a mediocre response from the universe. "I'm charismatic and not a small amount gorgeous. I attract adoring glances wherever I go."
It could be my imagination, but I'm pretty sure people are smiling gently around me. Suddenly the world looks friendlier, the possibilities greater, the dress more fabulous. Could this really be working? I strut some more.
"I light up a room," I continue. "I exude happiness and contentment. I just threw this dress on as I walked out the door this morning and I really couldn't care less but damn, I look smoking in it."
Even the folk in the cars cruising along the strip seem to be feeling the love. Some of them swivel as they pass me, as if mesmerized by what must surely be a beatific aura radiating in my wake. I notice beaming faces around me, and a kind of benevolence seldom witnessed in the al fresco crush of my tourist town. I'm feeling good. Would I be pushing my luck to press on?
"I'm on fire," I tell the universe. I'm totally going for it. "Not only am I a goddess of uncommon beauty and poise, I clearly have excellent dress sense. I have no clue what 'fugly' feels like. I've really nailed this wardrobe choice. Regardless, I could be wearing a potato sack down this street and I'd be turning heads. I am devastating. And about that, I'd quite fancy it if some drop-dead-gorgeous man stopped in his tracks to tell me just how devastating I am. Just by way of second opinion, obviously."
I'm right outside the microbrewery – designated date spot, chosen for the relative safety of its bustling throng, fashionably late – when a car pulls up beside me, honks twice, and idles while the window comes down. Not one, but two attractive men gaze attentively out at me.
I am floored. Why didn't I hook into this universe thing sooner? I cock my head enigmatically, ready to receive my due adulation.
"Thought you might like to know," calls the driver, loud enough to halt conversations in the beer garden. "Your dress is caught up in your knickers."