Surviving Sexual Violence. Feminist Perspectives
Book Review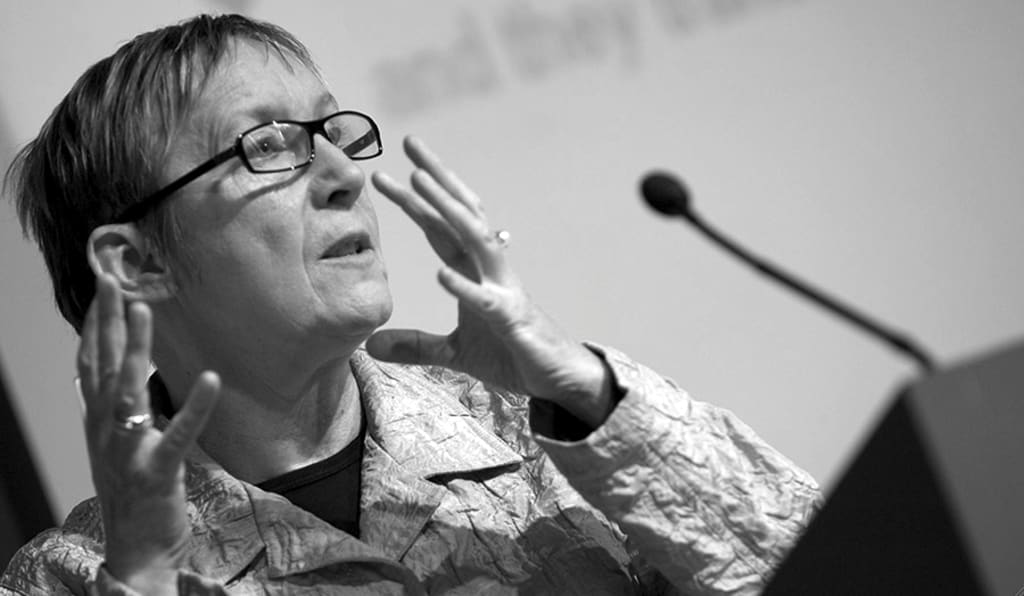 Liz Kelly
Author of the book: Liz Kelly
Year of publication: 1988
Book title: Surviving Sexual Violence
Publisher: Polity Press
Liz Kelly was born in 1951 and she has been a feminist researcher and activist ever since she got involved in Women's Liberation Movement in 1973. She also worked in her local refuge, Rape Crisis group, and Women's Centre (Kelly, 1988). From 1987 she has been working in the Child and Women Abuse Studies Unit (CWASU), University of North London and her involvement also include managing a Council of Europe group of specialists for developing a plan of action on violence against women (Radford, Friedberg & Harne, 2000). Kelly has written several books, journal articles and papers on violence against women and children and her book, Surviving Sexual Violence, discussed below, was published more than a decade after the first refuge for abused women opened in England, followed by several support groups and projects world-wide for battered women (Kelly, 1988). For her, feminism is a belief that women are oppressed which leads to a responsibility for eliminating that oppression by being a part of the fight against it (Kelly, 1990). Among the projects she was involved in is a funded research for a local authority that was aiming to investigate services in Hammersmith and Fulham for women facing sexual abuse from their male partners (McGibbon, Cooper & Kelly, 1989 apud Kelly, 1990).
The social and political struggles of feminism had been developed greatly over the years since 1960s when issues for some marginalized groups in society, along with women, were brought forward leading to activists' focus on sexuality, legal inequalities, women's victimization, and other similar topics (Mallicoat & Ireland, 2014).
In terms of political and social context of 1980s, the position of the Prime Minister of the United Kingdom was Margaret Thatcher who, among others, had to make decisions regarding the current social movements. Such movements also include Lesbian, Gay, and Bisexual (LGB) people fighting for their rights, which got rejected by Thatcher who emphasized on traditional family values and thereby limiting the opportunities for LGB activists to be a part of the decision-making process. Moreover, the issue was politicized in the UK in the mid 1980s and "sexual orientation" was partially included in the European human rights during that time (Kollman & Waites, 2011). The economic context of the 80s in United Kingdom can be broadly described by an increase in wage and earnings inequality, since the wage structure alteration was controlled by institutional changes and supply shocks, among other episodic events (Dustmann, Machin & Soskice, 2009). I suspect that the poor economic conditions of a particular time might as well impact the people's psychological states by producing negative emotions and thereby frustration.
As regards to the field of criminology, in the early 1980s a general goal was to expand the criminological frame by including the gender differences, girls and women for asking questions related to the theories of crime, victimisation and justice. For that specific issue, one central point was to revise the lack of empirical knowledge on female offending and criminalisation which led to analysing differences among girls and women, with respect to their class, race and ethnic identity (Daly, 2008). Therefore, in 1988, two problems emerged: if we could make generalisations and apply the theories of crime from research on boys and men to girls and women and what's the reason behind boys' and men's higher probability to commit crimes than girls' and women's (Daly and Chesney-Lind, 1988 apud Daly, 2008).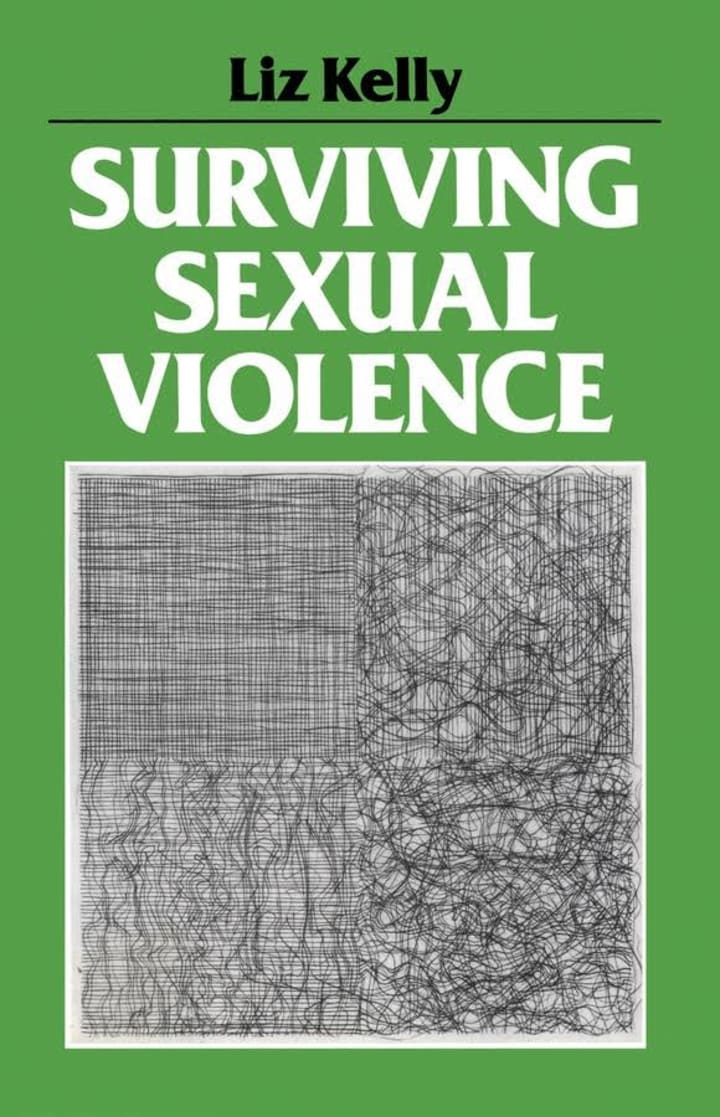 Surviving Sexual Violence by Liz Kelly was published in 1988 using her PhD project as a foundation. The book's great value is due to the lack of empirical knowledge regarding this matter during that time and the need to disclose to the public the extent of sexual violence among girls and women. It includes her personal research on women's experiences of sexual violence from a sociological perspective, highlighting the connection between victimisation and survival. The researcher confesses that her interest in this specific topic commenced through her involvement in Women's Liberation Group where she had the opportunity to gain her skills and self-confidence.
As Kelly mentions, her feminist research has two fundamental purposes, which are presenting her findings and communicating women's experience of sexual abuse. Personally, I believe that her work has both academic relevance and an emotional note considering the shocking personal descriptions of abuse that women voluntarily narrate for the purpose of the research. Other aims of her research include exploring the connections between different forms of sexual violence, studying the long term impact and the way that women cope and survive their experiences.
A number of 60 women participated in the research, including women who declared they've experienced one or multiple forms of sexual violence and women are not sure how to describe some incidents in their lives, leading to a discussion about the importance of being able to name a particular experience. The research was conducted via 4 pilot interviews and follow-up interviews after transcribing the tapes and a final section that focused on the future, emphasizing their strength even after facing such traumatic events. As Kelly indicates, the sample is self-selected, thereby no over-generalized assumptions should be made based on her findings.
My belief is that one positive outcome of the methodology process was the increase in the participants' awareness of sexual violence throughout their lives. This was possible whereas the participants had the chance to reflect on their childhood, adolescence, and adulthood for potential experiences of sexual violence, recalling incidents of assault that could have been forgotten due to the distress they induced. Therefore, after the painful memories were brought to the conscious mind they had no choice but to actively deal with their emotions in a healthier way than suppressing details of the assault as a coping mechanism.
Furthermore, a significant element of the book is Kelly's definition of sexual violence which includes both the range of sexual violence and women's perceptions of it. The definition is: "sexual violence includes any physical, visual, verbal, or sexual act that is experienced by the woman or girl, at the time or later, as a threat, invasion or assault, that has the effect of hurting her or degrading her and/or takes away he ability to control intimate contact" (p 41).
After analysing the previous research of rape, the response from criminal justice system and their way of dealing with rape cases, Kelly reveals one of her concerns related to the fact that the probability of men being convicted for rape is seriously low. This aspect was also explored in a study in USA which discovered that from 15% of recorded rapes that reach trial, only 1% is followed by a conviction, while the others are acquittals or being seen as lesser offences (McNickle Rose & Randall, 1978 in Kelly, 1988). I have to admit that the statistics are quite alarming and for increasing the feeling of safety among women and decreasing the men's willingness to do such outrageous acts, further actions should be made and culprits should be held accountable for their actions.
It can't be overlooked that, from the women's stories of sexual violence as they recalled during the interviews, physical violence from lovers and husband stood at around 50% in both cases with 7 incidents reported, but no man was prosecuted or even held accountable for his behaviour by the police. However, this aspect was not observed only in rape cases, but during the interviews were also mentioned flashing incidents and sexual assaults where no man was officially convicted, some of the incidents being minimized by the women so they won't seem paranoid. Additionally, the interviews revealed that the majority of the participants involved in the research experienced sexual abuse before the age of 16 years old and slightly under a half before 12 years old, usually by known men. The interviews suggested that it is also a common element in rape and incest cases the fact that most perpetrators were not even strangers, but men who were in close relationships with their victims and the strategies used by the father decreased the girl's contact with the mother and therefore deteriorating their relationship. Considering these facts, I can deduce that the majority of sexual violence actions are being perpetrated by familiar people, despite the common knowledge, and the absence of prosecutions might be the result of the lack of knowledge regarding the subject.
I consider that the most relevant element of Kelly's approach is the continuum of sexual violence, which is used to describe the range and variety of sexual violence, having an important contribution in discussing generally sexual violence, recording and labelling the range of aggressive acts against women. Thereby, she is using the continuum for prevalence, particularly for outlining the most common forms of sexual violence that are probably going to be experienced on multiple occasions and to identify the common aspects of different events or constant series of events that can't be easily distinguished.
For Kelly, the forms of violence can be categorized with regards to whether they are sexual or physical aggressive acts, on single or multiple occasions and by strangers or known people, although there can be similarities in their dynamics. Therefore, trying to distinguish between particular forms of sexual abuse might be a challenging thing to do after all.
As a result of analysing the interviews, the author reports the existence of two new categories, pressurized sex, and coercive sex and notices the prevalence of 11 forms of sexual violence such as threat of violence experienced by all the participants, sexual harassment, pressure to have sex, sexual assault, obscene phone calls, coercive sex, domestic violence, sexual abuse, flashing, rape, and incest. Pressurized sex, as formulated and defined by Kelly, is situated between consenting and rape and it occurs when women consider that refusing sex would produce bad consequences, while coercive sex is the one described by women as "feeling like rape." These particular forms are included in the continuum, outlining a more extensive range of manifestations of sexual violence unidentified and unexplored before. Additionally, the continuum of incidents related to sexual assault ranges from being touched by strangers to rape. Giving the complexity of the continuum theory and the specific behaviours associated with sexual violence, I admit that its usefulness in the criminological practices can be easily observed.
Besides asking the participants about their own experiences of sexual violence, the researcher also asks them about their female friends' contact with the issue. As it turns out, 435 women known to the participants experienced rape, incest, or domestic violence at some point in their lives, relevant for highlighting the true extent of the problem. Considering this information, I presume that the most common source of support is talking to other women, creating a social network of mutual support and sympathy.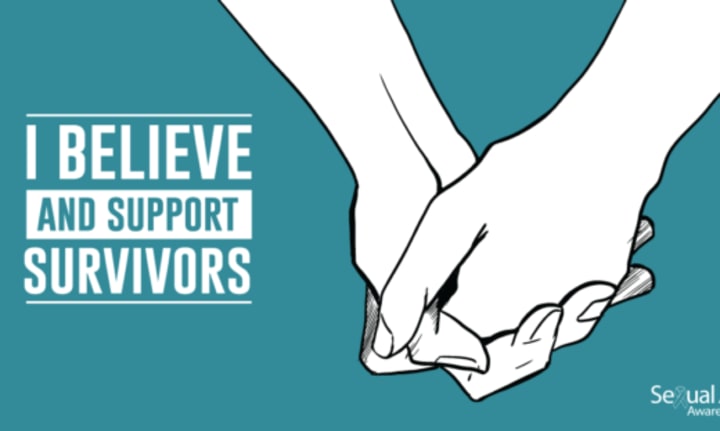 In regard to the importance of naming specific events from our lives, the author argues that forgetting them might be a result of not knowing how to name them which leads to the suppression of their memories that become conscious once we have the knowledge to helps us making rational sense of the events. Another reason behind forgetting can have something to do with victims minimizing their initial emotions and reactions when the event is perceived by most people as irrelevant and minor or they don't want to be seen as victims. Forgetting can also be used as a coping mechanism when there are no other sources or support available or when the victim recognizes it as the only effective way of dealing with their emotions. Furthermore, reassessing and redefining their experiences as sexual violence occurs a while after the event and has implications for both feminist research and feminist services, as the women are not able to name an abuse as it is, giving men the opportunity to deny responsibility for their actions.
By the end of her research, Kelly begins to concentrate on how women cope with the effects of sexual violence experiences and resist during and after them. She acknowledges that some ways of coping affected the impact of abuse and the women's responses depend on how they define particular experiences, the context and their resources available at the time. She also discusses the resistance process described as a refuse to submit, to be controlled, a struggle to avoid conflict and, basically, an active way of coping strategy that didn't necessarily involves physical violence.
An important term used in the book, that is also present in the title, is "survival." The author does not choose the term "victim" to describe the women who experienced a form of sexual abuse, but "survivors," since they managed to properly handle their emotions, resist, and recover despite their traumatic confrontations with sexual violence, and by that she highlights the resistance and coping existence in the whole process of surviving. Regardless of their reactions and responses during sexual violence, women are actively making choices and taking as much control as possible giving the circumstances to control the eventual impact on them. I strongly consider that speaking of resistance and survival with the participants and, overall with any woman who experienced sexual violence, can have numerous beneficial outcomes on their recovering process merely for being encouraged to think of themselves as more than just victims.
It is relevant to mention that the impacts of sexual violence include physical consequences, psychological, material and so forth, for instance affected attitudes towards men and sex, flashbacks, nightmares, vulnerability, insecurity and others. Kelly didn't evaluate the changed attitudes towards men and heterosexuality as "dysfunctional" reactions, but as active ways of coping, mentioning that "it is the reality of men's violence which creates the necessity of women's distrust" (p.216). Related to this aspect, according to the participants, the more common causes of sexual violence are men's attitudes towards women and sex, male dominance and relationships based on power and for preventing regrettable outcomes there should be a change in the society structure, educate and make the women stronger and, obviously, punish men for their actions.
Regarding the practical application of Kelly's approach to criminological understanding, her work has implications in the criminal law department whereas she managed to identify a wider range of sexual violence recognised as criminal behaviour (McGregor, 2011). Today, the concept of continuum can prove its usefulness in providing practical interventions and helping us to understand the connections and, also, maintaining distinctions that are significant in terms of concepts, politics, and laws (Boyle, 2017). Moreover, Kelly's theory has been embraced and adjusted for studying and explaining the connections between gender and violence.
Over time, her pioneering work had inspired further research in which they have been widely discussed. For instance, Jordan (2005, 2008 apud Thomas, 2016) completely agrees with Kelly's affirmation regarding the active and intentional women's process of resistance by presenting various methods used by rape victims to ensure their survival.
Kelly's theory was further embraced for a better understanding in a research concerning the process of resistance and recovery for women who at some point in their lives experienced sexual violence (Thomas, 2016). In addition to that, the notion of "continuum of sexual violence" had an influence on the process of developing theories of sexual violence either non-reported or reported and convicted acts of violence against women (Cowburn, 2011). It was considered a "significant theoretical shift" (Radford, Friedberg & Harne, 2000, p.2) as it focused on the commonalities between different forms of violence in women's experiences, violence seen as supporting and strengthening a society controlled by men.
Recently, the idea of a continuum has also been used for proposing the term called "image-based abuse" (McGlynn, Rackley & Hougton, 2017) which resulted in the creation of a continuum of image-based abuse that allowed the authors to establish similarities with other forms of image-based abuse and understand the connections between practices such as non-consensual distribution or production. The term, as suggested by the authors, might lead to a more comprehensive legislative and policy response and, also, to more efficient educative and preventative strategies. Another way of using the theory by the authors is to include the image-based abuse into a longer continuum of women's experiences of violence developed by Kelly.
As a conclusion, Surviving Sexual Violence is an inspiring and constructive book for women experiencing sexual abuse, as they might learn about other similar experiences, analyse their reactions and develop a healthier strategy of dealing with them. Furthermore, the book's influential research findings served as a pathway to a deeper criminological understanding of the matter which, along with other influential findings of fellow researchers, facilitated the evolution of feminist practices.
References
1. Boyle, K. (2017). What's in a name? Theorising the inter-relationships of gender and violence (Forthcoming). Feminist Theory, 20 (2).
2. Cowburn, M. (2011). Perceiving the continuum of sexual harm and the need for varied responses to sexual violence. International Journal of Offender Therapy and Comparative Criminology, 55 (2), 179-181.
3. Daly, K. (2008) Feminist perspectives in criminology: a review with Gen Y in mind in E. McLaughlin and T. Newburn (eds) The handbook of criminal theory, London: Sage.
4. Dustmann, C., Machin, S. & Soskice, D. (2009). Inequality, Education and Comparative Political Economy. Anglo-German Foundation for the Study of Industrial Society.
5. Kelly, L. (1988). Surviving Sexual Violence. Polity Press, Oxford.
6. Kelly, L. (1990). Journeying in Reverse: Possibilities and Problems in Feminist Research on Sexual Violence. In: Gelsthorpe, L. and Morris, A. (eds.) Feminist Perspectives in Criminology. Open University Press: Milton Keynes, pp. 107-114.
7. Kollman, K., & Waites, M. (2011). United Kingdom: changing political opportunity structures, policy success and continuing challenges for lesbian, gay and bisexual movements. In: Tremblay, M., Paternotte, D. and Johnson, C. (eds.) The Lesbian and Gay Movement and the State: Comparative Insights into a Transformed Relationship. Ashgate, Farnham, pp. 181-196.
8. Mallicoat, S. L. & Ireland, C. E. (2014). Women and Crime. The Essentials. London: SAGE Publications.
9. McGlynn, C., Rackley, E. & Houghton, R. (2017). 'Beyond "revenge porn": The continuum of image-based sexual abuse'. Feminist Legal Studies. Online first: 16 March.
10. McGregor, J. (2011). The legal heritage of the crime of rape from: Handbook on Sexual Violence. Routledge.
11. Radford, J., Friedberg, M. & Harne, L. (2000). Women, violence and strategies for action Feminist research, policy and practice. Open University Press, Buckingham.
12. Thomas, K. (2016) Women and sexual violence, paths to healing: Resistance, Rebellion, Resilience and Recovery. [Doctorate by Public Works]
book reviews
Psychology and Criminology graduate with a profound interest in the mysteries of the human mind.