Story Telling
Rage, Rage, Rage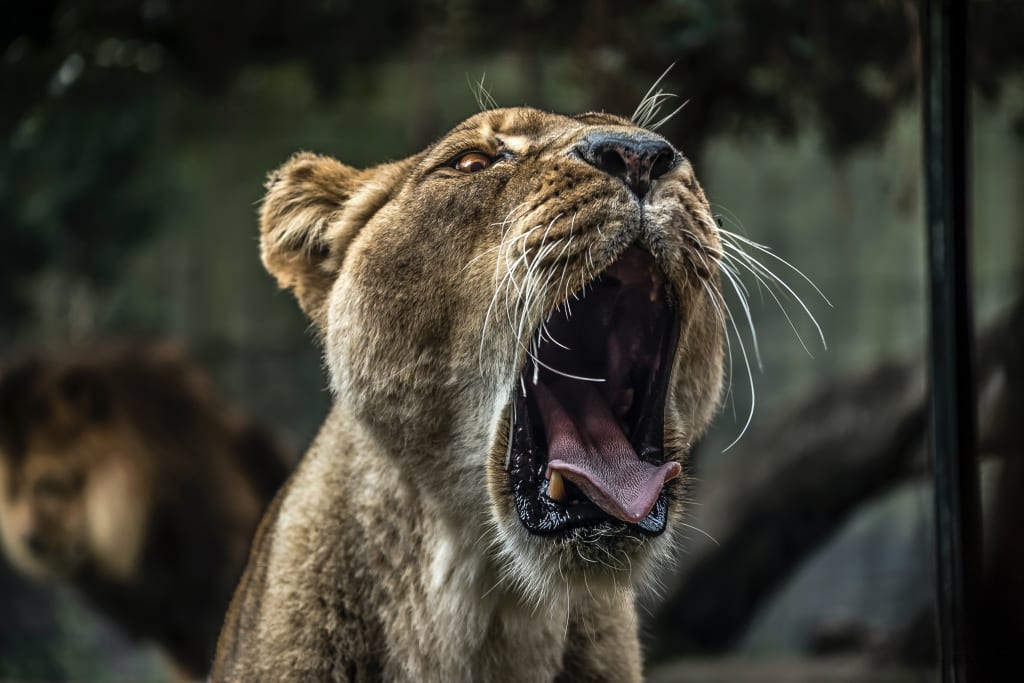 Enraged Lioness Photo by Samuel Scrimshaw on Unsplash
For those of you who don't know, Noel Clark was a respected actor, writer and producer in the UK film and television industry. However, some excellent, respectful and careful journalism has unearthed accusations by 20 women that show him to be a sleazy killer of dreams. The story was published in the Guardian on Thursday 29 April and already the narrative is turning towards whether his career will ever recover. His career. His career.
I am fed up with that story.
Most people who enter the world of theatre, film and TV do so because they want to tell stories. Story telling is a human impulse. What is conversation without a good anecdote? What is bedtime, without a good book? What is time spent idling on the commute to work without a story to follow? I love telling stories. I started as a child, writing little stories for myself. I did a Drama Degree to learn more about collective story-telling. When I worked as a Policy Officer for local government, I used stories to make my arguments. I worked hard as an academic to tell the stories of people with learning disabilities, or the women who had experienced domestic abuse. And now I write and perform comedy, telling short stories.
But some people don't get to tell stories. Some people's stories aren't told. Some people's stories aren't believed. Twenty women.
Why go to a newspaper and not the police?
He's a good looking bloke, who's to say they didn't enjoy it?
How much did they get paid for their stories?
What about his career? His career. His career.
So, here's a story.
At the age of 50 I put myself through doing my first ever stand up set.
I was the only woman in the room.
Not just on the stage. In the room.
A man there told a rape joke.
I wrote a blog about how it made me feel uncomfortable. An obscure blog with few followers.
In that blog I mentioned that I had had a #metoo moment thirty years ago that had stopped me from pursuing a theatrical career.
When I approached the venue for a second gig, I was told that this probably wasn't the venue for me, given what I'd written in my blog.
My response at the time was "fair enough."
But it wasn't fair and it wasn't enough.
The world is full of stories written, produced, directed and acted by powerful men. Some of those stories are impressive and valuable.
But because there are so many stories written, produced, directed and acted by powerful men, sometimes it means that we lose sight of other stories. It gets easier to ask, what about his career than what about her trauma, her pain, her story. What about the stories that we don't get to hear? The stories that might lead us to really understand what stands behind the hashtags #metoo, #bekind or #blacklivesmatter. The stories that leave women shaking and crying. The stories that frighten us out of our voices. The stories that leave an aching chasm.
So, to young girls, I want to hear your stories. I want to read about your flights of fantasy, your heroic acts, your uninhibited joy.
To teenage girls, you are mighty and fascinating, complicated, quirky and immense. I want to know how you conquer your fears every day. I want to know about your humanity.
To young female actors, I want you to know that your ability to tell a story is not determined by how pretty you are or how much flesh you are willing to show. It is about your ability to tell truth in all its vulnerability.
To middle aged women, I want to hear about your struggles with your middle aged bodies and the crap that life throws at you from the generations either side. You are incredible.
To older women, marginalized by the fetishization of youth, I want to hear your stories of survival and rage.
I want flawed, joyous messes of leading women telling their stories. I want to hear from women of all backgrounds, 'races', with your disabilities, your diverse sexualities and identities.
Twenty women.
That means there were more.
That means there were more stories that were shut down.
That means that there were stories that we need to hear that didn't make it.

Rachel Robbins
Writer-Performer based in the North of England. A joyous, flawed mess.
Please read my stories and enjoy. And if you can, please leave a tip. Money raised will be used towards funding a one-woman story-telling, comedy show.
See all posts by Rachel Robbins →