Standing Out as a Working Woman
Standing out can be more difficult for women in the workplace. Here are some tips to help you stand out among the crowd of men.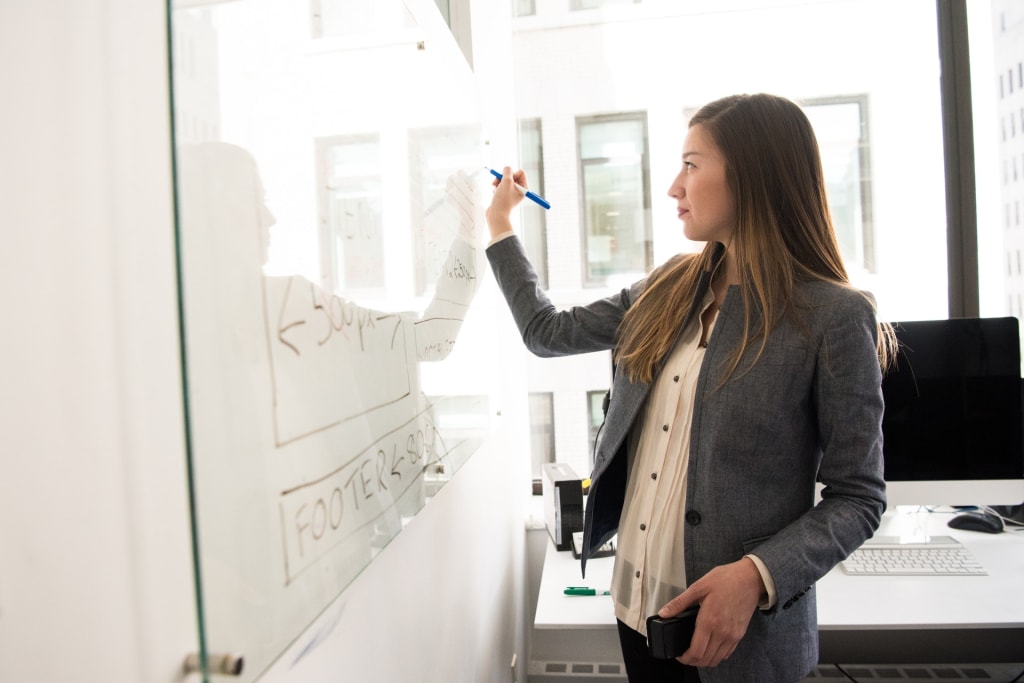 We want to know what women can do to stand out in the business world. According to the Women's Policy Institute, women's presence in company ownership is still increasing. The first step is to focus on the business approach, to prevent gender from defining women in their careers. Looking at these strategies can help a diligent woman stand out on the business stage. Today, women are more likely to work, rather than stay in the home. Today, they communicate with men and prove that they are the same.
Obstacles
At the workplace, women have their own mindset when deciding where to work, though they face obstacles in terms of fair wages and discrimination. In addition, employees of companies where women work can not sexually harass women in any way. This includes sexual comments, feelings, hostile work environments that women have to endure, and unnecessary sexual advances. Women should report all such progress to the Equal Employment Opportunity Commission, or their company's human resources department.
Options
Women are able to work in almost any chosen position. Since the feminist movement, they have joined the army, served as a taxi drivers, owned their own businesses, and became large corporate executives. As women's financial situation improves, so does their family's, children's, and the welfare of the country. Business women stand out by always learning and working hard. Not only because they are minorities, but also because they are good at what they do. Breaking a glass ceiling is the goal all women should aim for. There is no problem with using their skills to accurately display their abilities.
How to Improve
No matter what gender you are, always keep improving yourself. You may be a proficient and diligent worker, and you should have a high degree of innovation and trends. You can work in a large corporation and be easily "lost in the mix." However, there are several ways to prove that your professional involvement is worth it for the company.
Make efforts to offer help from scratch. Study what the company needs. Not only will increase your experience and expand your comfort zone, but you also prove you are reliable and good-hearted. In recent years, it has become increasingly difficult to find the perfect job and stand out from the crowd. Recruiters, and current and future employees, are dissatisfied with the current hiring practices and have been dissatisfied with these hiring practices for many years. There are problems with data reliability in all respects. In particular, the way in which you navigate the references needs to be updated immediately. It is a network where you can manage personal data and benefit from it, no matter where it is on LinkedIn or what kind of job it is. Make yourself hireable and demonstrate your credibility from the beginning. For instance, you might consider enrolling in online degrees to improve your skill-set.
Dedication
People may have different reasons they want to work. Some staff may require a reward, or an incentive, to perform an assignment. Some may wish to pay attention to the hard work and dedication. All work must be done daily and done very well. To stand out and to promote yourself, you need to do a great job and watch your boss and other managers. Find ways to go beyond the daily demands. Think of yourself as an internal consultant—more than other employees. Consultants are hired to assess the current situation and develop an action plan for improvement. Their professional knowledge, calmness, and professional attitude have been paid even in the face of difficulties. Years of experience working with employees in a variety of work environments have shown that there are always a few employees who stand out over other employees. These employees usually have a list of similar leadership skills across organizations. Employers want to hire these kinds of workers, and more and more managers are noticing how well many women embody these values.
Regardless of your gender, work hard and make yourself invaluable to the company in order to stand out. Educate yourself on what the company needs. At the same time, assert yourself and report any instances of discrimination.
About the Creator
Kari Oakley is a fitness trainer from Kenosha Wisconsin. She now lives in downtown Chicago, and loves to get out. She is a big fan of anything adventure, and loves getting a workout in the outdoors.
Reader insights
Be the first to share your insights about this piece.
Add your insights