Review: The Paper Bag Princess
Before Anna and Frozen, we had Elizabeth.
Watch world-renowned storyteller Robert Munsch perform The Paper Bag Princess.
Robert N. Munsch and Michael Martchenko are a world-renowned children's literature powerhouse team. A glance through their website will show you a list of diverse books spanning a multiple decades long career.
New to Munsch? Some of his best titles (and my personal favourites) include:
Millicent and the Wind
Mortimer
50 Below Zero
Murmel Murmel Murmel
Purple, Green and Yellow
Laced with alliteration and onomatopoeias, these books are the stuff of every read-aloud-storyteller's dreams. Add in the visuals, and your kids will be glued to the pages for years.
But my anytime-of-day favourite, The Paper Bag Princess, has a hidden meaning I didn't understand as a child, but nevertheless transmitted a valuable lesson. Inside the beautifully cartoonish gem is a powerful piece feminism that encourages young girls to put themselves first instead of true love. Long before Anna from Frozen, the girls of the '80s & '90s had Elizabeth the Paper Bag Princess: an aptly named allegory to the royal figure of the 16th C by the same name who also didn't need a husband to be a queen.
The basic plot is as follows:
Just like Anna, Elizabeth is set to marry a polished Prince she barely knows, but before she can tie the knot, a dragon swoops in, steals the groom and decimates the castle with his fiery breath.
Note to self: if literature and life as a waitress have taught me anything, make sure you hire a good bouncer at your wedding!
Poor Elizabeth's castle, along with everything she owns—including her clothes—is burnt to a crisp. Not one to sit and cry, however, she bravely decides to follow the trail of burnt forest and horses' bones and steal her man back! But, without anything decent to wear (or time to spare), Elizabeth slaps on the nearest thing she can find that resembles a dress: a paper bag.
She marches to the dragon's keep, and after some well thought up trickery, wears out the dragon without lifting a finger. Forget pens and swords; all a woman really needs is words! But instead of being grateful, let alone amazed, the spoiled brat of a Prince focuses on her dishevelled appearance!
"Elizabeth, you are a mess! You smell like ashes, your hair is all tangled, and you are wearing a dirty old paper bag. Come back when you are dressed like a real princess."
Elizabeth responds with a fierce feminist retort for the ages,
"Ronald . . . you clothes are really pretty and your hair is very neat. You look like a real prince, but you are a BUM."
As you might have guessed, Elizabeth does the only sensible thing to do when we discover our love is being taken advantage of and moves on with her life, leaving the perfect boy-toy behind as she dances off into the sunset—in all her paper bag wearin' glory.
Dear fellow Xenninials, if you've forgotten about this book, take my advice and put all things Frozen on ice for a while. Head over to your nearest bookstore and purchase a copy of The Paper Bag Princess by Robert Munsch. Then take it home and read it aloud to all your kids—regardless of their gender—and demonstrate that when we get taken for granted in a relationship, slap on whatever you can find and get the heck out of there. Time is more important than things, and self-esteem matters more than external validation. Like a subtly flavoured chicken and rice dish, this book pleases all kids' palates.
For a true crowd-pleaser that saves money, try this recipe for a healthy baked version of popcorn chicken by Ciara Atwell from my fussyeater.com.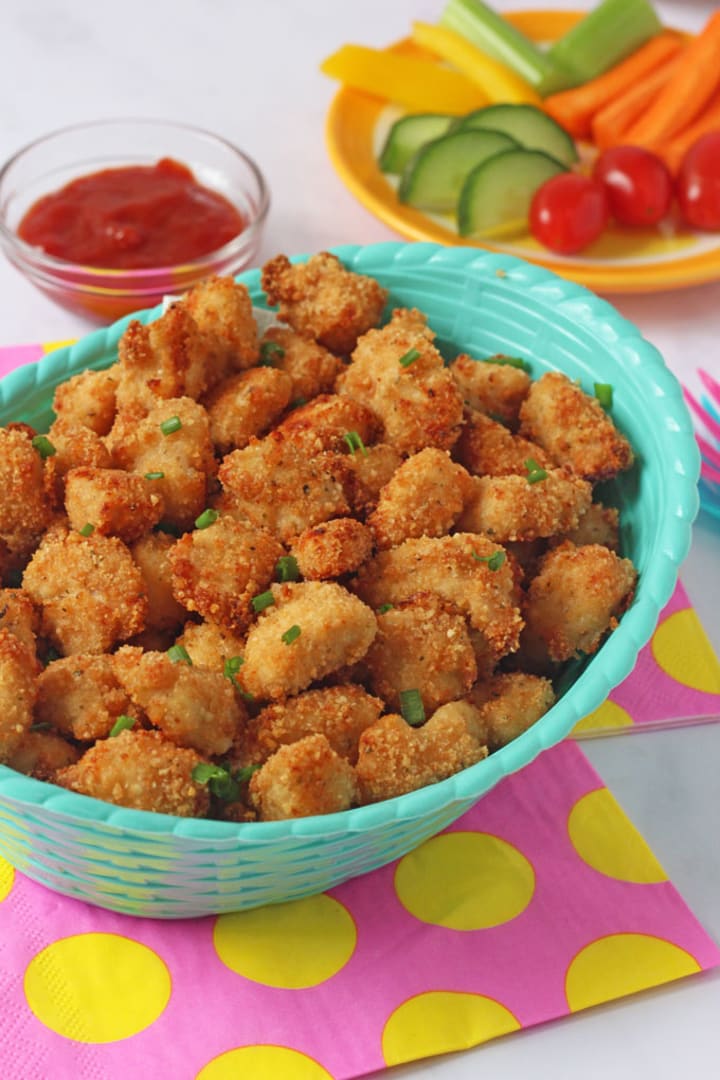 And thanks Rob, for being a feminist ally before the term was coined.
~~~~~~~~~~~~~~~~~~~~~~~~~~~~~~~~~~~~~~~~~~
Vocal is For Everyone. Join Vocal+ today and start building your portfolio alongside thousands of other talented authors.
For more writing celebrating the power and perseverance of women, check out: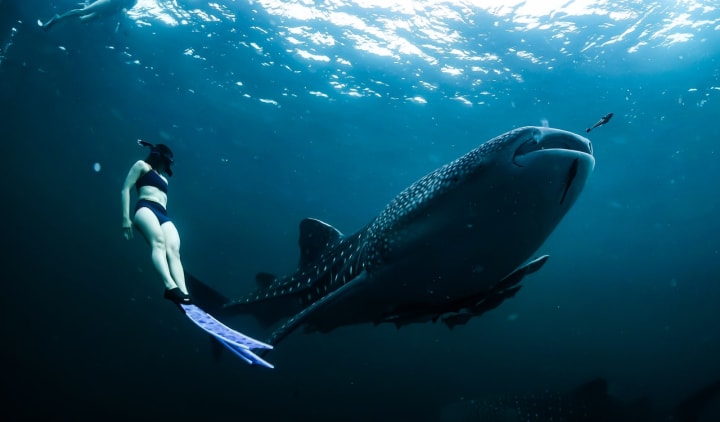 ...Add the word woman in front of the bipolar diagnosis and you may as well tattoo HYPOCHONDRIAC on your forehead. Essentially, as a bipolar woman, I have more in common with sharks than simply my SHARK WEEK: thanks to popular media and rumours, I'm every bit as judged and misunderstood as Great Whites.
OR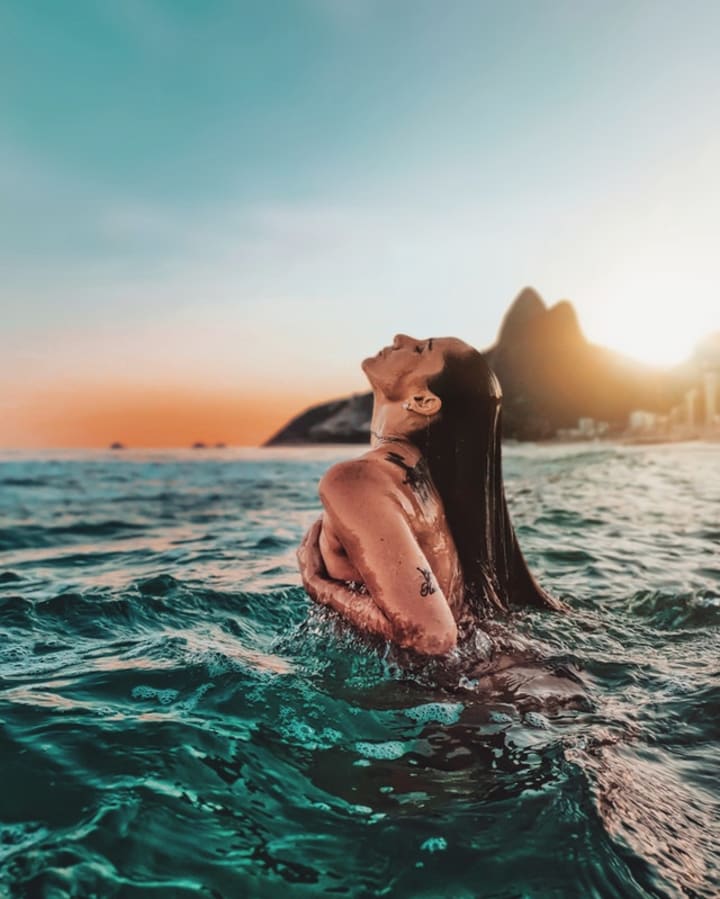 Selkies are believed to abandon their mortal children when they find their magic sealskin which their 'husband' has hidden from them to stop their stolen 'bride' from returning to the ocean. But no loving mother, mortal or otherwise, would willingly abandon her child. What follows is a tale from the other perspective: that of a woman who has escaped her abusive 'spouse' to make a new life, and only leaves her child upon risk of recapture.
Meet the Author: Lesley Leatherdale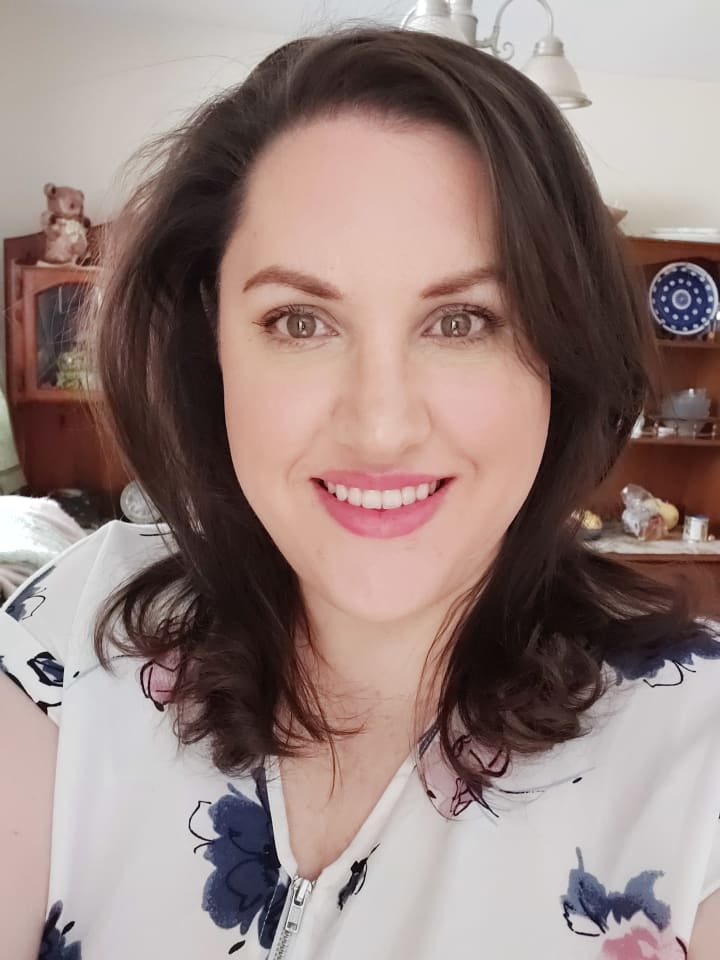 You can connect with Les on Instagram, Facebook, Twitter, or Linked In.
Cheers, folks!
And remember, it's always "better to be happy than dignified."—Jane Eyre (Charlotte Brontë)