Reading Is What? Fundamental!
Oh honey, this is UNHhhhbelievably good.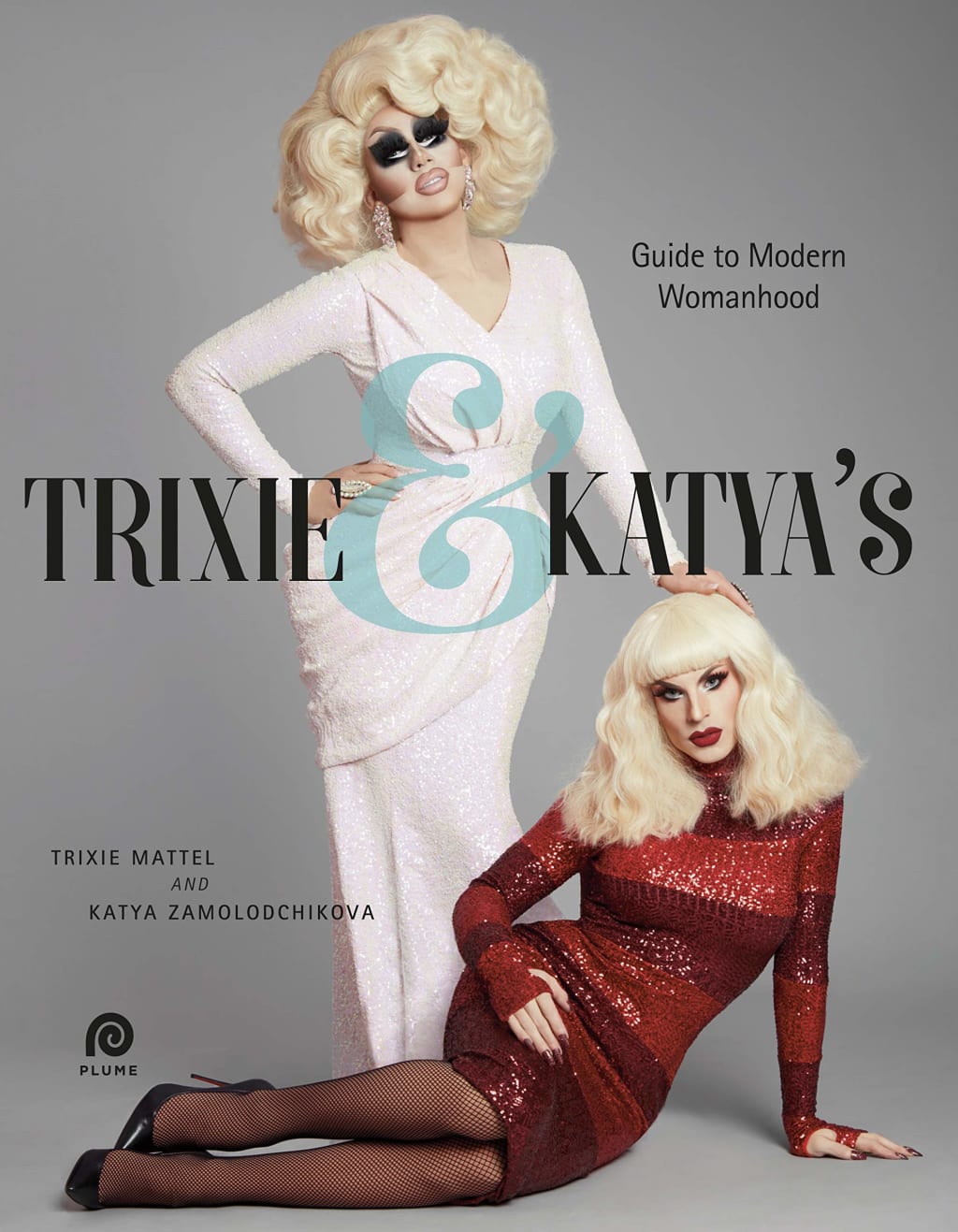 I'm not even sure where to start with this one! This is, hands down, one of the funniest "self help" books that I have ever read. I'm generally not one for these types of books, but I knew that I had to give this a read. Life advice, hilarious stories, and beautifully captured photographs align to create the perfect reading experience. I think it is important to have diverse representation in all forms of media, and seeing two accomplished drag queens sit down and write a self help book as "modern women" is, in my opinion, the pinnacle of diverse representation.
Trixie Mattel and Katya Zamolodchikova, with their signature looks and quick wit, share advice and life experiences on a variety of different topics. For fans of either women, or fans of their Youtube series "UNHhhh," this book does not disappoint. Each chapter--each topic--is an opportunity for each of these ladies to share their hilarious opinions and views on a variety of subjects. Each of the essays that make up this book are paired with stunning photographs that show each of these women in a myriad of different costumes, faces, and poses (some alone and some alongside one another), but also act as a visual representation of the artistry that goes into becomming these bigger than life personas.
This book covers a variety of different material, but it all falls under three main areas of advice: Beauty and Style, Homemaking, and Relationships. Each woman plays to her strengths and takes the lead when it comes to the topics that they identify strongly with. Trixie chimes in on beauty and homemaking and Katya chimes in on personal hygiene, of all things. The essays that these women put together make it feel as though you are really there having a conversation with them. What I liked most about this book was the fact that, unlike most self help books that focus on over-saturated positivity, this book took an honest approach and was upfront about certain aspects of life being absolutely horrible--and that's okay!
As a fan of "UNHhhh," I appreciated the moments in this book that showcased the dialogue between Trixie and Katya. As I was reading their conversations, I could so clearly picture the two of them sitting in front of the greenscreen in the basement of WOWPresents, Katya thworping her fan, Trixie screech laughing at whatever backhanded shade she threw at Katya, and the amazing editors swooping in with special effects to bring it all together. I found the honest dialogue to be refreshing, and, of course, these two ladies are absolutely hilarious, so I found myself laughing out loud with every turn of the page.
Although this book was written to be funny, there are also sincere moments where both Trixie and Katya do share some tender thoughts and discuss some serious topics--even if it is covered by cynical humor. Fans of Trixie and Katya know that their outer appearances do not match the dry, dark humor that each of these women possess. Be warned, that much of the humor throughout this book comes from an elevated, sarcastic place that doesn't take itself too seriously.
I would highly, highly recommend this book for anyone who is a fan of either Trixie or Katya, and I would recommend this book for anyone who is a fan of the self help genre/advice genre. This book is witty, smart, and hilariously poignant. Even if you aren't interested in laughing along with the essays and advice, this book is worth it just to get the collection of photographs.
5 out of 5 stars.