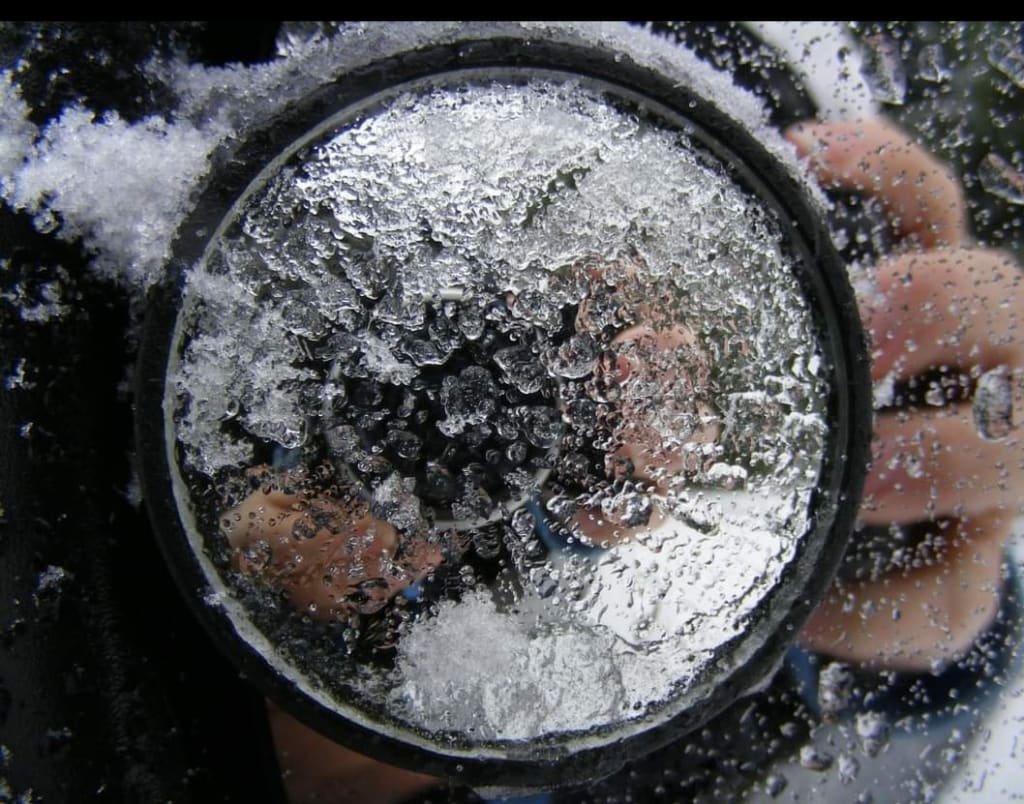 An observation of life through the eyes of a senior citizen who may or may not be in the early stages of Alzheimer's, but definitely has issues with memory, focus and crossing the thin line between reality and fiction. Said senior is also learning to speak her mind, no longer trying to please everyone, realizing her opinion counts too.
After getting my office set up again, I came across this piece that never got published before my computer went into storage (See Part 4 for that story.) So I just wanted to post it here.
CHRISTMAS
Twenty or more people in the living room seated on the sofa, arm chairs and the floor, more standing in corners and the archway to the dining room. In the corner a tree is festooned with lights, garland, glass ornaments and tons of tinsel. Underneath is a veritable treasure trove of presents. In front of the fireplace five to ten kids (depending on the year) sing Christmas carols, but think about opening the presents. The adults are drinking coffee, smoking and waiting for the traditional oyster stew to be served at midnight. These were the Christmases of my childhood.
Fast forward a few decades to a two bedroom apartment, it's just my three kids and me around a tree too tall for the meager decorations we have. I have spent the better part of the last three months buying presents – trying to make up for the lack of family to celebrate with – so there is a flood of gifts spilling from under the tree. After literally a half hour of non-stop wrapping paper ripping, toys and other goodies stacked by each child, one said, "Is that all there is?"
A few more decades and Christmas has become a financial burden. Trees cost almost as much as a week's worth of groceries. Plans are made and changed and changed again to accommodate everyone's schedules, then changed again when inlaws' plans are changed. The stress about shopping continues until I dutifully write out checks for everyone on my list.
Christmas has become nothing more than another bill to pay. I don't object when they girls want to spend the day watching TV in their rooms.
This year though, there was a spark. A little hope that we could find the magic again despite stores being pretty empty and prices are through the roof.
I couldn't justify spending over a hundred dollars for a real tree, so I picked up an artificial one on sale. I dug through my craft supplies and made ornaments out of clay and paper and ribbon. Surprisingly, it looked quite nice.
We decided on a simple meal, cold turkey sandwiches with cranberries and stuffing. This was a specialty item from a sandwich shop my daughter used to work in. Because it is a cold sandwich, all the prep work could be done the day before. We could eat whenever we felt like it with very little fuss and almost no clean up.
Then my younger daughter and granddaughters had a change of plans and would be available to spend the day with us. So plans got changed, but I didn't mind if it meant we could be together.
REST IN PEACE, BETTY WHITE
December 31, 2021, New Year's Eve, the end of a truly sucky year. I thought just about everything bad that could happen had happened. In just a few hours it would be over. But not content to let the clock run out, 2021 threw us another curveball. It took a beloved person from us in the final hours.
Betty White has become a staple of American life, bringing her own brand of humor, perkiness and a little naughtiness into our homes. Each time we thought she had reached the peak and earned a quiet life in retirement, she came at us with an even bigger, better project, from the Mary Tyler Moore Show, to Golden Girls, to Hot in Cleveland, to movies. Even, as I learned last week, a reboot of the Golden Girls.
To me her loss was more than just another celebrity gone. Honestly, as I watch those obligatory year end tributes 'celebrities we tragically lost this year' I often don't even recognize the people they mention. But Betty stood out to me because she reminded me so much of my mother. She was born less than a year after Mom, was raised during the Depression, had the same bearing and elegance my mother had. Both women were dignified, classy, well dressed, good looking. Both had an air of femininity while being strong, independent women who only let men think they were in charge. Both had an aura of being sweet and innocent, then would let loose with a phrase that could knock you back on your heels.
Just seeing Betty would bring back a flood of good memories of my own departed Mother. I hope they have already met in heaven and are becoming good friends.
A lot of people on social media mourned her passing, posting comments about how heaven is a better, funnier place now. Selfishly, I can only think what a darker, sadder place Earth is now.
family
About the author
I have been writing for over 50 years, just now getting the nerve to share my work. Be gentle in your critiques.
Reader insights
Be the first to share your insights about this piece.
Add your insights