Pilar Had Ferrets
A story about the ladies who fell in love with my handsome uncles.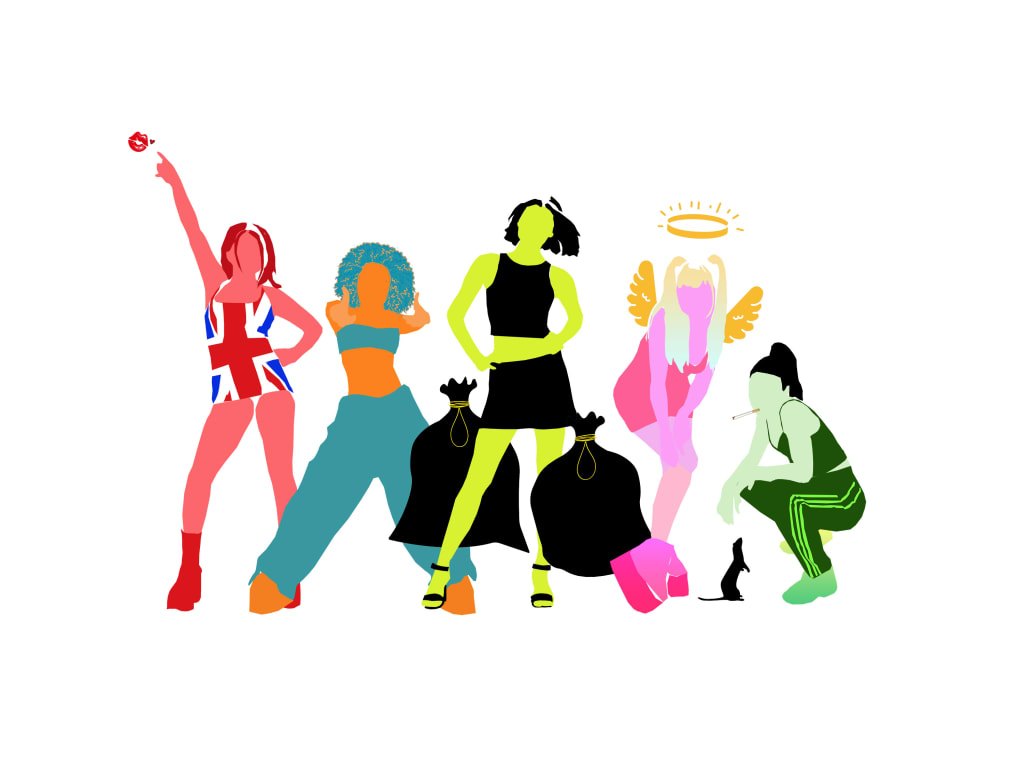 As the niece of a million handsome uncles, I was constantly surrounded by swooning women. Whether it was my sister's friends, neighbors, sisters of other girlfriends, moms, ladies who worked at my grandmother's restaurant- none of them were safe from the Latin lady killers that were my uncles. Along with this collection of hunky uncles came the collection of beautiful women they dated— the true main characters of this story. And, as I think back to my childhood memories with my uncles, rarely were their girlfriends not included.
Unique, powerfully present and feminine in different ways, these women were like real life Spice Girls: Strong, pretty, smart, and cool— each harboring different attitudes and super powers. They wore makeup and cool clothes and smoked cigarettes... The true ingredients to a 90's dream girl.
I held a special place for all these ladies. They sat on a different kind of pedestal than my mother, aunts or grandma. They were younger, newer, and didn't yield the same authority. They went home after a short visit, keeping the mystery alive of what it was like to be a grown up woman who smelled like strawberries and probably wore cool bras. They had different points of view on God and family, and different habits and funny quirks— some of which I learned and still hold onto to this day.
Tessa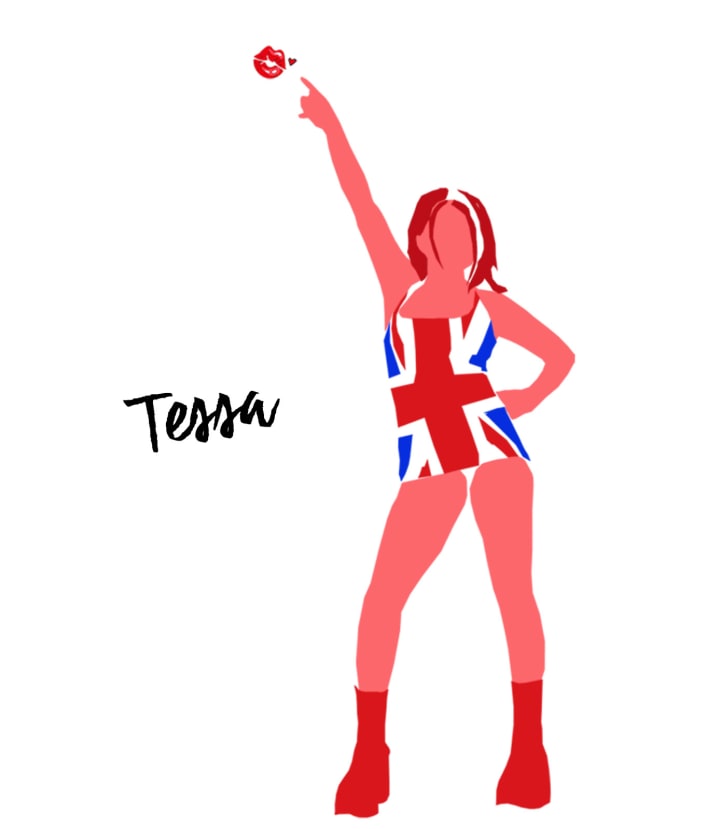 Tessa used to kiss her hand and press it to the roof in her little Tercel as we passed a yellow light. She said it kept us safe. My little hand would press right to my mouth and reach for the roof, copying her every time. For a while after I started driving, I would do the same thing.
She refused to smoke while I was in the car because "secondhand smoke was even worse than firsthand smoke." She had a fuzzy steering wheel and seat covers, and made cleaning the house a game. While my uncle famously slept in the basement, she would buzz around with me in the kitchen, or take me to the store with her to run errands.
Tessa would ask me real questions and listen to me. She treated me like a person, remembered things I had told her, and always had a warm hug for me. I loved her. She was a vision with a coke bottle body and a big smile. Her lips were full and her eyes were big and blue-green, surrounded by beautiful lashes. I wished I could grow up to be as nice and beautiful as she was.
Irma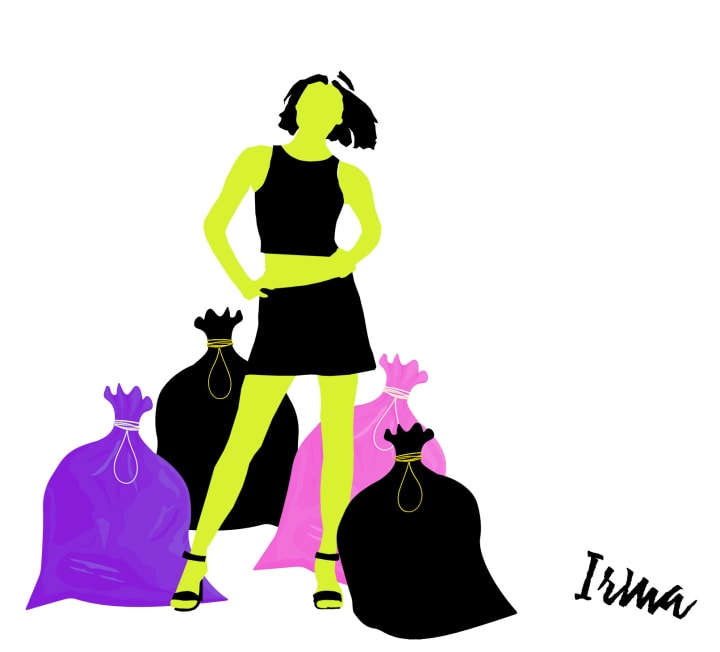 Irma is the most famous of the ghosts of girlfriends past. She was sassy and funny, and a huge flirt. She wore Steve Madden shoes and lots of mascara, and swished her hips when she walked. She knew how to work it, and her empowered sexuality was something I had never witnessed up close before. I envied her for being everything I couldn't be yet, but admired how she wore it so well.
Irma worked at my grandmother's restaurant. Anytime she was there I would find opportunities to pick on her and get on her nerves. She dated my favorite uncle, and I was going to make her compete with me for his honor... She proved herself a worthy opponent.
During one of our usual spats, I told Irma she wasn't good enough for my uncle. She gleefully returned fire by telling me that my "lost dog" hadn't really been lost at all. Instead, my father had intentionally gotten rid of it and I would never see it again. For years, she held onto that secret to spare me a potential broken heart. She chose wisely to use it as a weapon instead; a winning move for Irma.
Irma would show up almost quarterly at my mother's door with her hands holding trash bags full of clothes, swearing she wasn't going back to my uncle even if he came looking for her. No tears that I ever saw— just determination on her face to hold her ground, even if it was shaky.
During her trash bag vacation stays at our home, I would try on her clothes and rummage through her exciting stuff. She had perfumes, makeup and THONGS. She had it ALL. She made me want to be a woman as soon as I could, whatever that meant.
After a couple of days in denial, Irma would buckle. My uncle would come in his black Civic of a white horse, helping her gather her trash bags full of clothes, leaving me cut off from the behind the scenes view of what it was like to be Irma.
Mary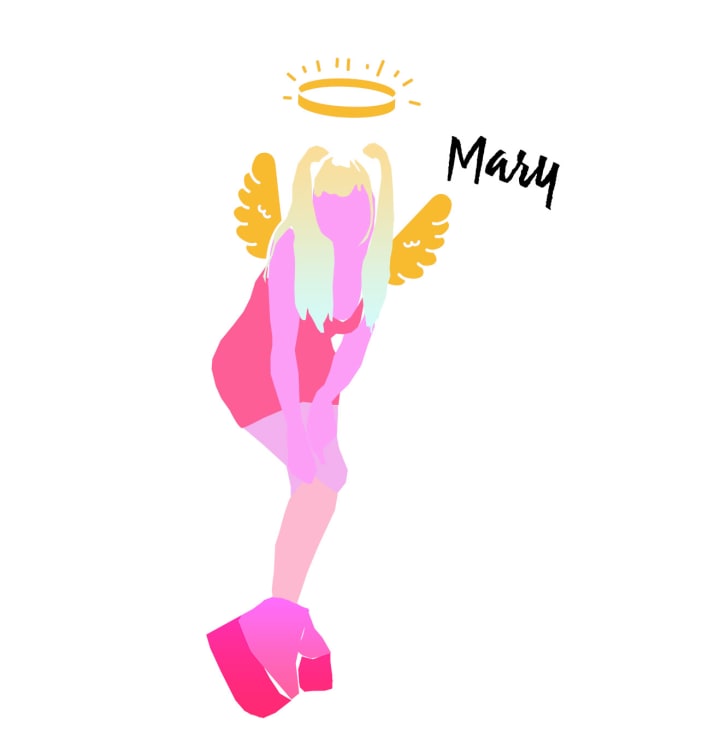 Mary was an angel. Her heart was as big as the world, and even when she was disappointed in you, her pouty lips and puppy eyes still made you feel loved.
Every day after school, I would hop on the couch with her and watch "Si tu Supieras". There we would sit, indulging in our two drugs of choice: Novelas and Alejandro Fernandez on a weekday.
She made a conscious effort to teach me right from wrong when I was in her care, but she always knew my clever mind would find a way around the rules. Santa Maria, patroness saint of patience; I knew how to keep talking and she would let me go on and on.
I loved charming her and impressing her with my wit, and the fact that she got a kick out of me made me feel special. Sometimes my jokes went a little too far for her pure heart, and she would say "Ay, Wigney. Ayyyyyy, Wigney."
She loved Elvis, Jesus and Tweety Bird, and just about anyone could see the halo shining above her head. Sweet Mary.
Pilar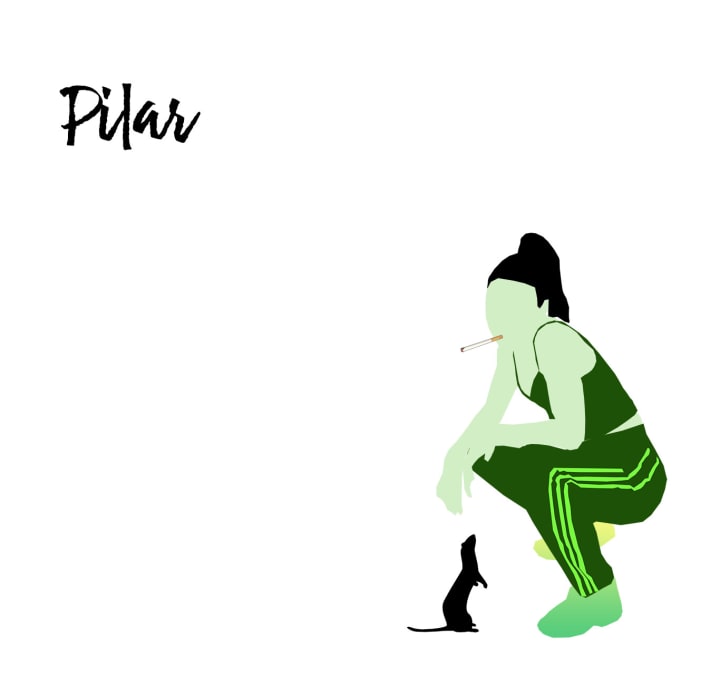 Pilar had a strong personality, and long beautiful hair. Everything was fun with Pilar. If I ever wanted to go to her and my uncle's room, I'd ask her instead of him, knowing she would let me in. Garfield, their cat, was of no real interest to me... I wanted to get in there to see the real gold: Pilar's ferrets.
All the memories are fuzzy, but I remember her presence, and her big brown eyes with distinct eyebrows. She played with me, laughed with me, sang with me. She and her ferrets stuck with me.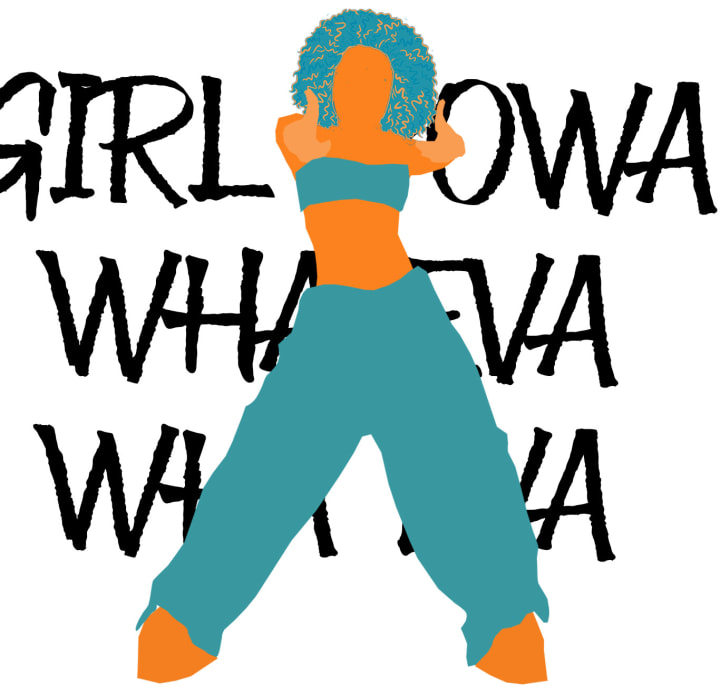 Decades later, here I am. Made up of the original parts these women met me with, in addition to the parts I've borrowed from them.
I think about Tessa every time I pass a yellow light, and kiss my hand if it's almost red as I haul ass underneath it. Maybe it's not what Tessa intended to teach me, but I think it's more my style.
For years, Irma still showed up at my mom's house with her hands holding trash bags full of clothes, but not because of my uncle. She would put together all the clothes she wasn't wearing anymore and give them to me. It always felt like Christmas going through that bag, even at 26 years old.
I still make Mary blush with my inappropriate jokes when I see her. I look at her across the room with hearts in my eyes, remembering how tender she was with me. She still sees that same little girl in front of her when she looks at me, because to her, even though I've grown I haven't really changed.
These women will sit upon their pedestals in my mind forever and ever. I'll never forget them. I hope that once in a while, this gap toothed kid crosses their minds, too.
family
About the author
Whitney is a second generation Mexican-American woman originally from Northern Virginia. Currently based in Cary, North Carolina, she is a dance teacher, avid crocheter, graphic designer, mommy to one, and writes when the spirit moves her.
Reader insights
Be the first to share your insights about this piece.
Add your insights