Not That Bad
Some Rambling on Risk
Photo by Andrae Ricketts from Unsplash
The first time I ran a focus group for survivors of domestic abuse, I remember one young woman, her baby in her arms, saying, "I've not had it that bad. Some of the women here have been really badly treated." There was a pause. "I mean, I've been in hospital twice, but it's not been that bad."
This month I have run two introductory sessions on domestic abuse with social work students. And I was struck about the use of the term High Risk domestic abuse. Because, anyone who has worked in the domestic abuse sector knows that there is lots of 'standard risk' abuse. Abuse that limits a life, but isn't going to threaten it. There is a knowledge that all abuse is bad, but some is, you know, not that bad.
And we have to make those distinctions because we need to target interventions and resources to those most at risk. And by at risk, we don't mean at risk of further abuse, we mean at risk of escalating and potentially fatal abuse. And we have to make that distinction, especially right now, when services already over-stretched through austerity have been shredded by the demands of working through a global pandemic.
But I can't escape that it makes me sad.
And I am also one of those women who says, nothing that bad has happened to me.
But there is a locked box of the bad things that have happened to me that is not to be opened in public (and won't be here). And if I could sit down and catalogue all of those things, then I would probably have my equivalence to the young woman with the baby in her arms.
And then there is the standard risk that every woman who goes on public transport, or ignores a cat-call, or the lingering hand on a knee by a co-worker, or the symptoms downplayed by her doctor, or the late night walk with keys in hands and determined use of headphones, or the finger over the bottle of drink, or the texting a mate when you get home, or the change of clothes to be more appropriate, or the reversing into a car parking space, or the paying for a taxi, or the being dropped off away from the house so that we don't give away our address, or the long route home to stay on well-lit streets, or the blocking of Instagram Direct Messages, or the checking of our phone battery, or…
And while we are keeping ourselves safe, managing that risk, we are not writing, or painting, or performing, or having fun, or learning a new skill, or inventing the latest gadget, or giggling, or playing, or exploring, or being rude, or making jokes, or excelling at a trade, or partying, or managing others, or having a career, or being ambitious, or wearing what we want, or smiling, or frowning, or taking our own risks, or…
When I ran focus groups, I regularly asked the "Magic Wand" question. The question about if money and resources were no object what would you want to happen. You can have whatever you need to make the world better for people who have experienced abuse.
And I think back and most of the answers were gentle requests for more services, better housing, education for young people about healthy relationships. The requests were quiet and polite. Nothing that couldn't be achieved with a little bit more money and some political will.
But now, I think my answer would be:
I want women to be able to unfurl their wings and fly.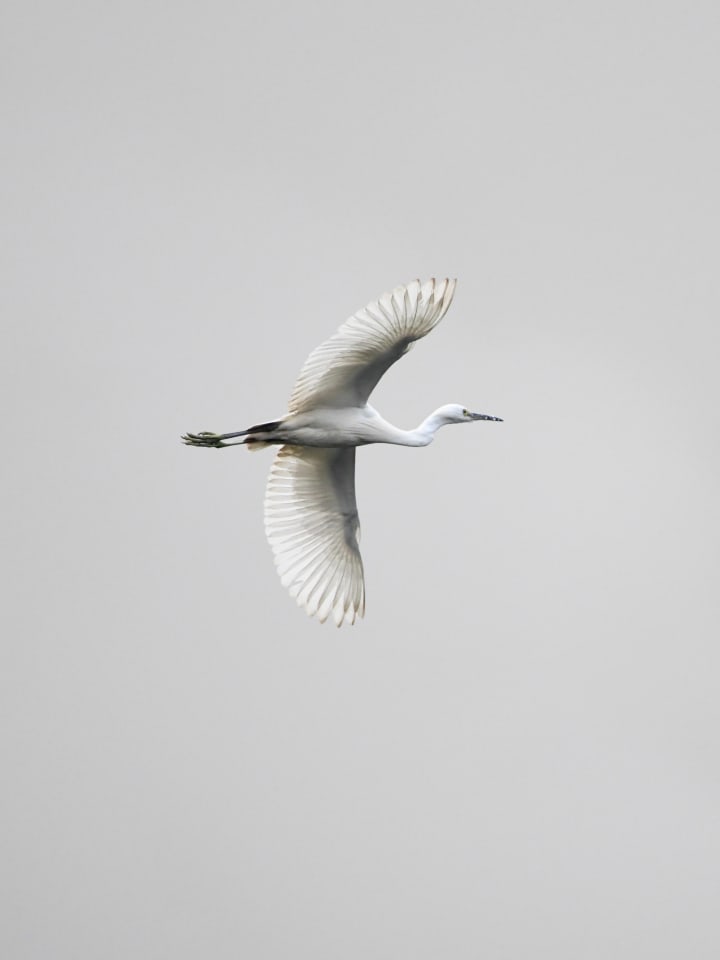 feminism
About the author
Writer-Performer based in the North of England. A joyous, flawed mess.
Please read my stories and enjoy. And if you can, please leave a tip. Money raised will be used towards funding a one-woman story-telling, comedy show.
Reader insights
Be the first to share your insights about this piece.
Add your insights